Usually apps are practical with good ideas that makes one download them. But in the case of others, you will question their existence and be like, "Hmmm. I didn't expect that". Weird, funny and mostly of no great use, we have found such apps that are available on iOS and Android.
Scroll down:
1. Nothing
Just like how the name suggests, the app does absolutely nothing. Funny but it doesn't even have an icon, you will stare at a blank space. On opening the app, be welcomed by a blank, black screen. Kudos to this app! So, you know everytime your partner says 'they want nothing' what to recommend now.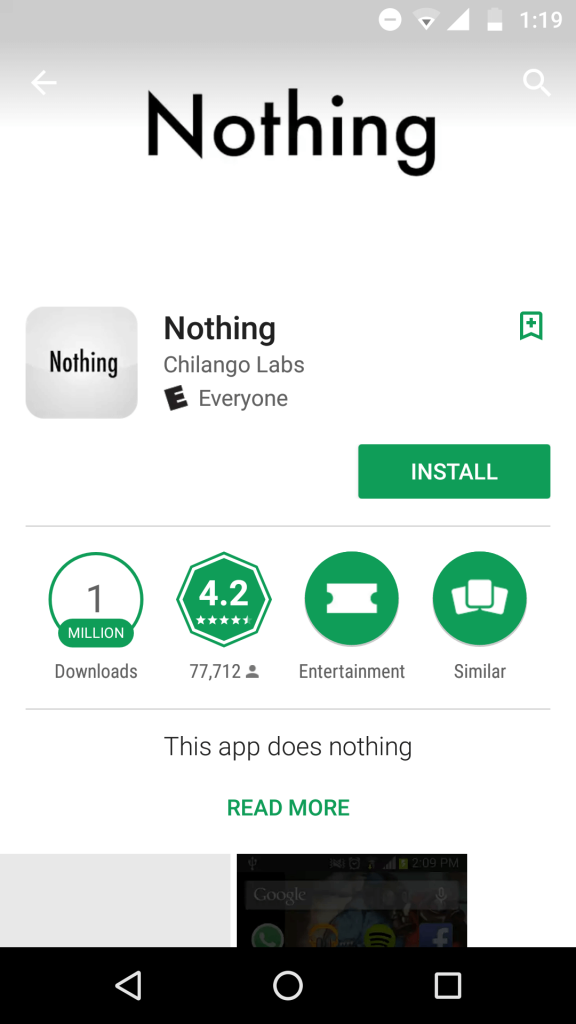 2. S M T H
Send Me To Heaven (SMTH), an app that one should use on their own risk!
It's a game where one needs to throw their phone upwards and the app calculates the throw's height. Getting bored in life? This will add adventure and spice it up until your phone breaks.
So, what are you waiting for, go on an incredible adventure while sitting in your living room.
3. Pimple Popper
Love popping those zits but are now afraid to do it coz of the marks that keep getting prominent after every pop? We have the solution. Pop your pimples, virtually.
The app comes with a set of instructions to pop them and it's a little hard to get the hang of it but here's your chance to burst them all, be it blackheads or whiteheads as well.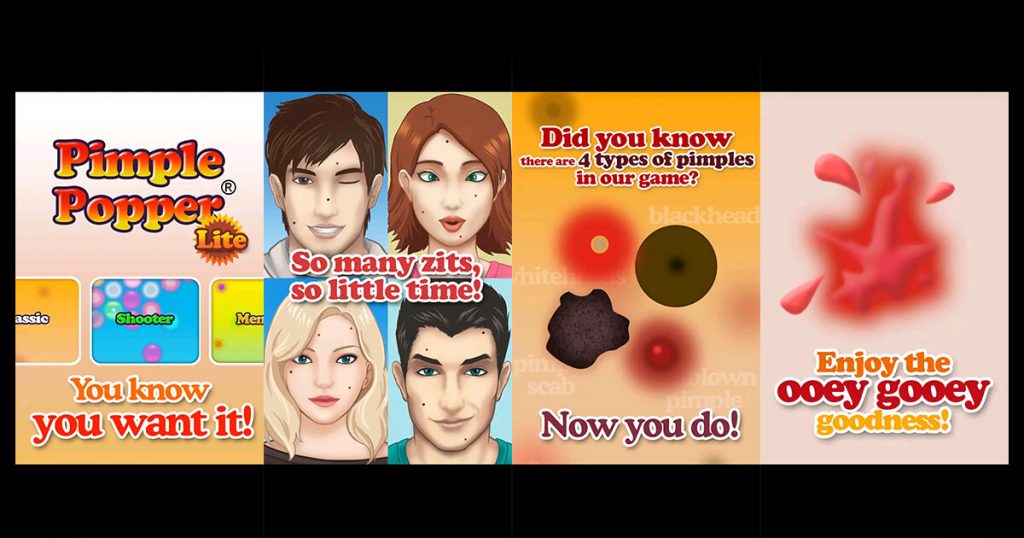 4. I am Rich
Ever felt satisfied with your life even when you didn't earn a lot of money?
Well, this app is designed to make you feel the opposite. The app is designed for people who like to brag about their wealth. For normal people, it takes away the joy from our heart. We are sure this one is for all the sadists out there.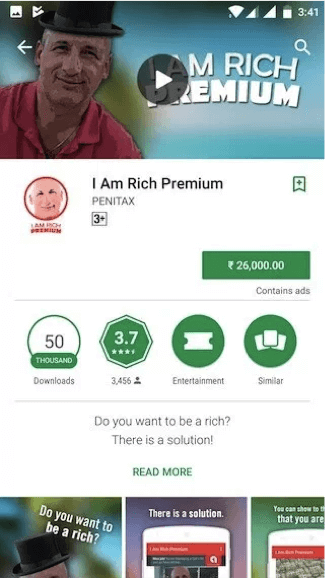 5. Hold on
Want to test your patience? This app is for you.
It's game based app where you need to hold on to a coloured square and the app notes down for how long you hold it without lifting your finger.
We wrote this para without lifting our fingers, challenge yourself too! (or did we?)