Located in one of the poshest locales of the city, which is becoming the hub of micro-breweries, The Pump House is an exclusive addition to the brewing world.
This three-floored superstructure looks mesmerizing and the moment you step inside, your entire attention will be drawn to the enormous fans of the place, giving you a very industrial vibe amidst a cosy open-air ambience.
Apart from delivering a genial experience to you, the place serves chilly craft beer for quenching your thirst along with a wide range of lip-smacking food on the menu. The Pump House not just knows the necessity of Bengaluru people but also provides a range of healthy snack items, sensing the shift of people's eating habits.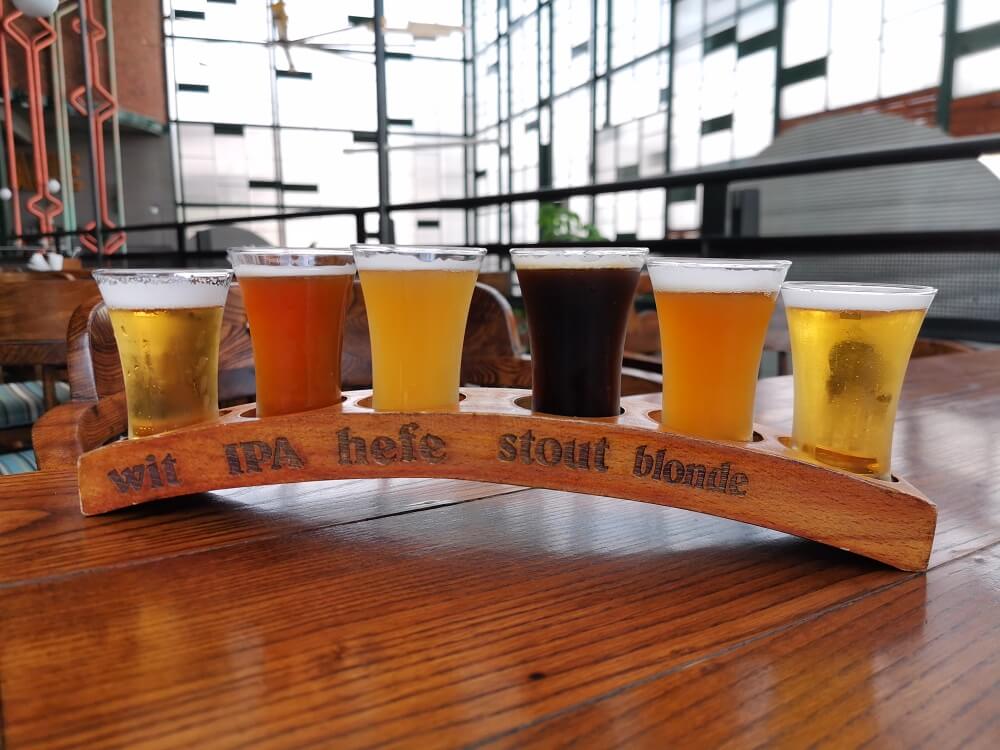 Now as more and more people are opting for healthy food and fusion delicacies, the menu of the place keeps evolving serving items like 'Muesli-Oats Chaat', 'Idli Chaat', 'Tender Lamb Roghan Josh', and more, encapsulating the original flavours of your favourite delicacies but with additional health benefits.
It's not just a usual brewery where you go to spend quality time with your friends and family, you can also learn about the beer-making process here. Assisted by the brew-master of the place, you can take a tour around the brewing space and taste the freshly prepared beers directly from the beer-tank.
If you are one of those who loves preparing cocktails, then this a perfect destination. At Pump House, you can also try your hands on the shakers, making sumptuous cocktails with the help of a mixologist over there.
Enthralling the guest with their unique amalgamation of culture from various parts of India, The Pump House is also prepping up to showcase the upcoming IPL match along with their new speciality beer. A perfect way for all the cricket lovers to spend their time after office with a glass of beer in hand.