R Bar at Renaissance Bengaluru Race Course Hotel recently was lit in blue and yellow coloured lights with pleasant music, to host an evening of unwinding session with Alan Ironside, the brand ambassador of Ballantine's along with R Bar's very own Bar maestro Nilotpal Bhattacharya.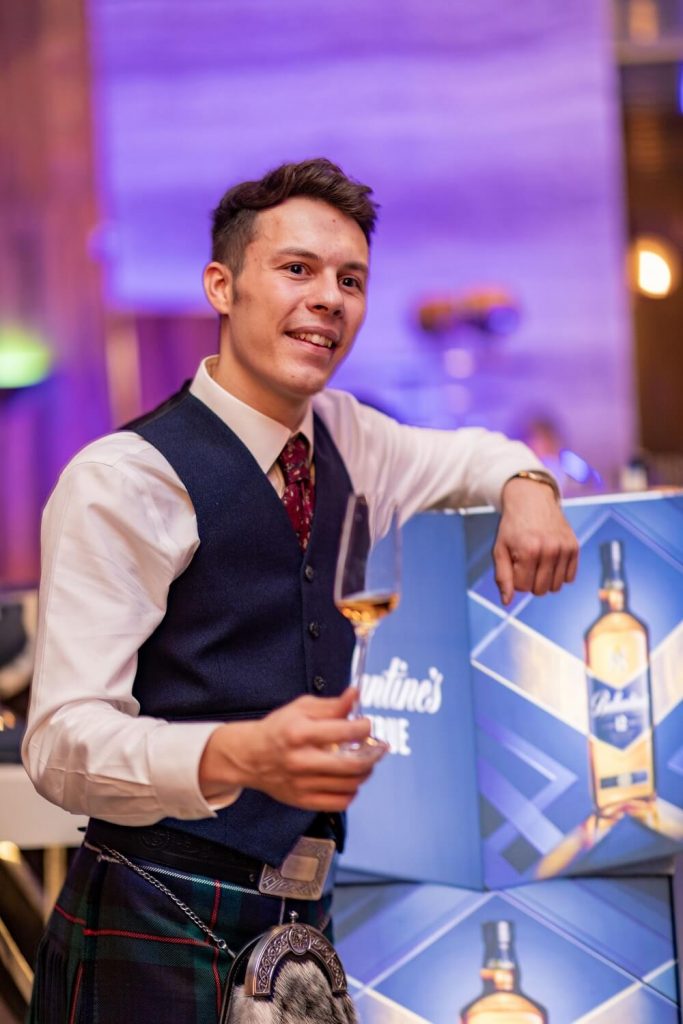 The two men kickstarted their premium blending and mixology event by explaining how the whisky is being prepared and how to guess the age of it through some common tricks. The two distinct personalities pursuing the common passion of curating exquisite cocktails and blends mesmerized the guests with their fine liquor mixing techniques as the entire crowd hoarded near the bar to watch the gentlemen at work.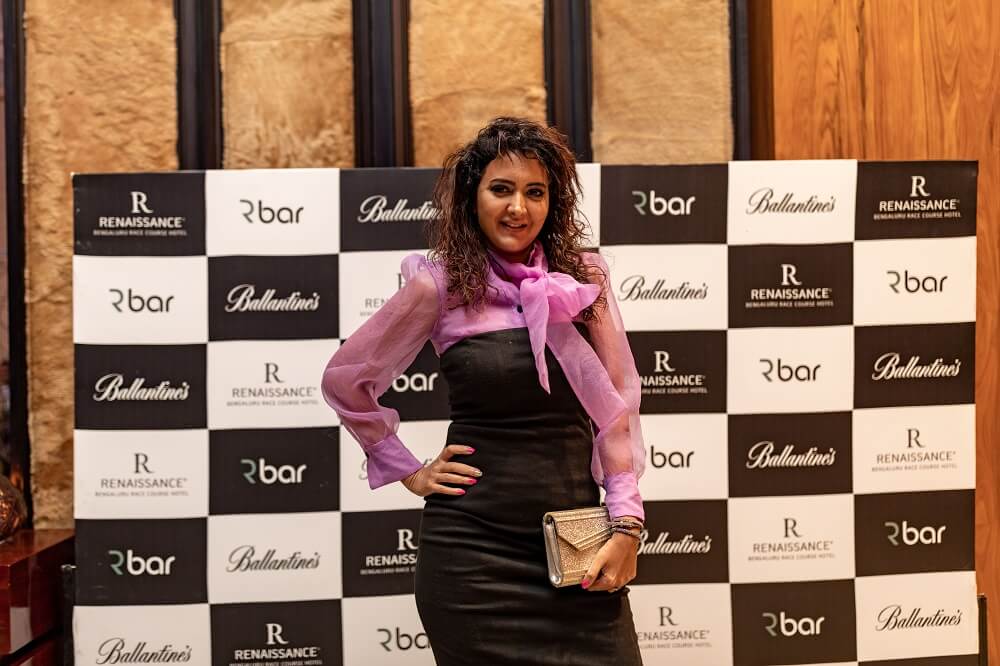 Started by Nilotpal, later Alan took over the bar area to serve the drinks made in front of the guests and made it more eventful by letting the visitors curate their own drinks by lending them the bar shakers.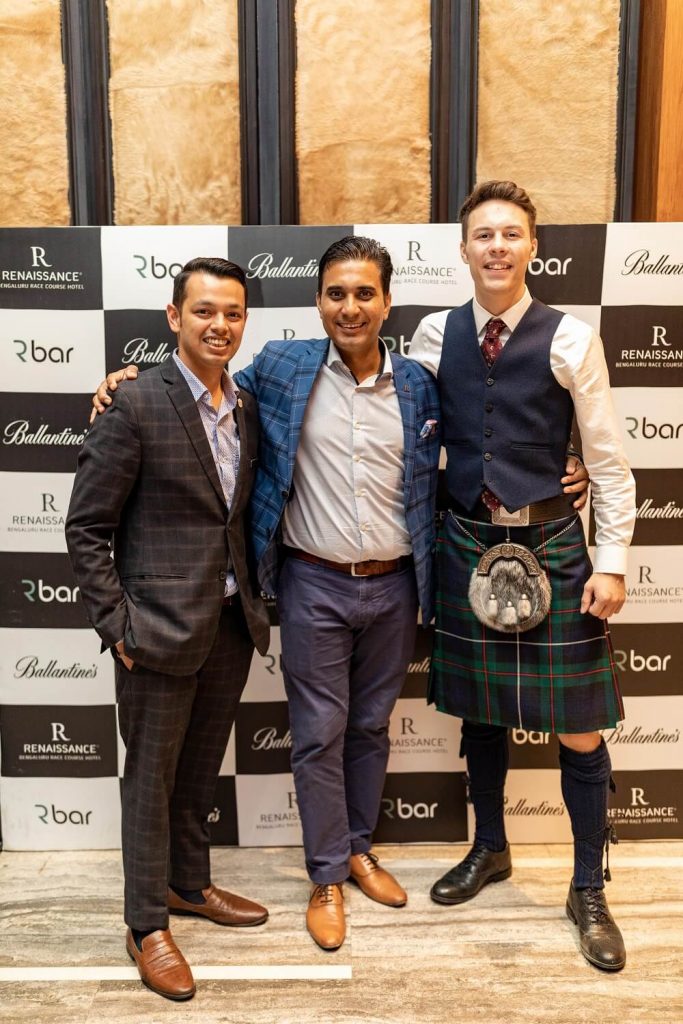 Bringing the Scottish vibe to the entire event by pulling off a traditional highland dress, Alan stole the show by engaging the guests with his liquor knowledge. His expertise was combined with an indigenous side of Nil as the duo created some unique cocktails such as Minit Julip, Whiskey Sour, Penicillin, Stock Exchange and more, which were light and delectable on the tongue with the right punch.
High on the taste of the blends, the elite crowd also enjoyed the small bites such as prawn tempura, mini pizzas and more throughout the evening. To make the night even more special, the guests were provided with the bottles of Ballantine's Finest Blended Scotch Whisky as a memoir.