What do we live for? Food and drinks! These being an essential part of our life we need to be very careful in selecting what we drink or eat. It all acts as fuel to keep us going. Well, just like how a delicious meal a day makes our day, a cup of fragrant tea also does the same.
The existence of tea is a huge boon for its lovers. A wide variety of them make it tough for us to select our favorite. Among a few are Classic Black tea, Green Tea, Oolong tea, White Tea, Rooibos and various other herbal teas.
The tea from The Good Life Company is just pure bliss. Once the warm water hits the tea bag, the smell is just divine. It's smooth, no bitterness at all. The tea is fragrant throughout. Flowers with a very strong aroma, such as rose, often just have their petals mixed in with the leaf, and this yields a strong enough aroma. With tons of flavor and health benefits, they're the perfect option for if you're looking to lose weight, reduce stress, and feel better overall.
The Good Life Company sources its tea from – China, Japan, Taiwan, SriLanka, India and Coffee from – Columbia, Peru, Brazil, Cuba, Ethiopia, El Salvador, India, Srilanka, Taiwan, Japan, China. The Good Life Company, emphatically believes that the world's finest teas and blends should be an everyday luxury that celebrate sophistication, tranquility and good health and that's why they are devoted to bringing an articulate revival to the known tea experience by sourcing the best teas in the world and masterfully blending them with innovative flavors and botanicals.
Below are a few tea and coffee types produced by The Good Life Company
Tea
1. Geisha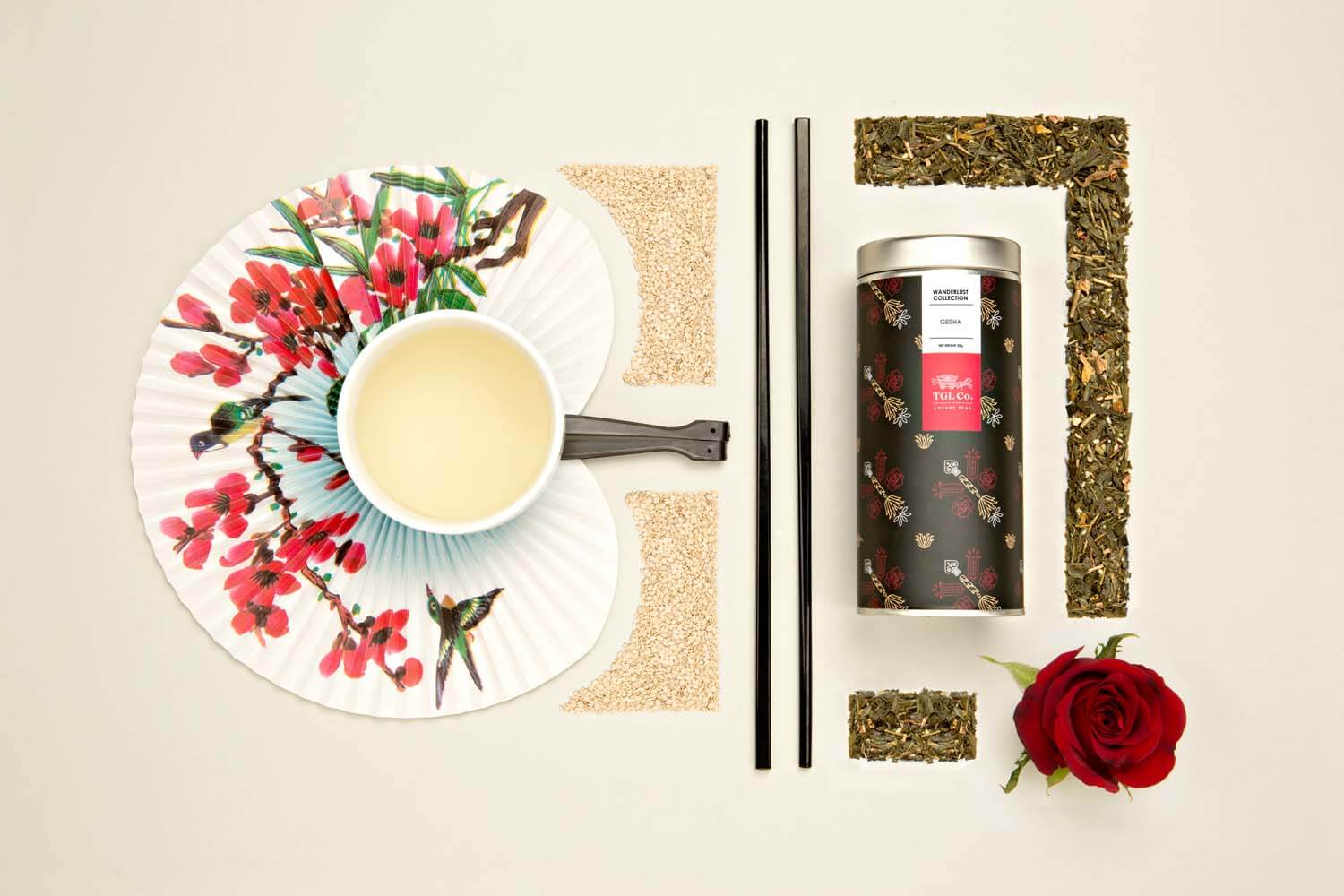 A blend of three green teas with robust, healthy spices, flowers, seeds and shoots makes this one of our most potent brews, packed with flavor.
2. Strawberry & Cream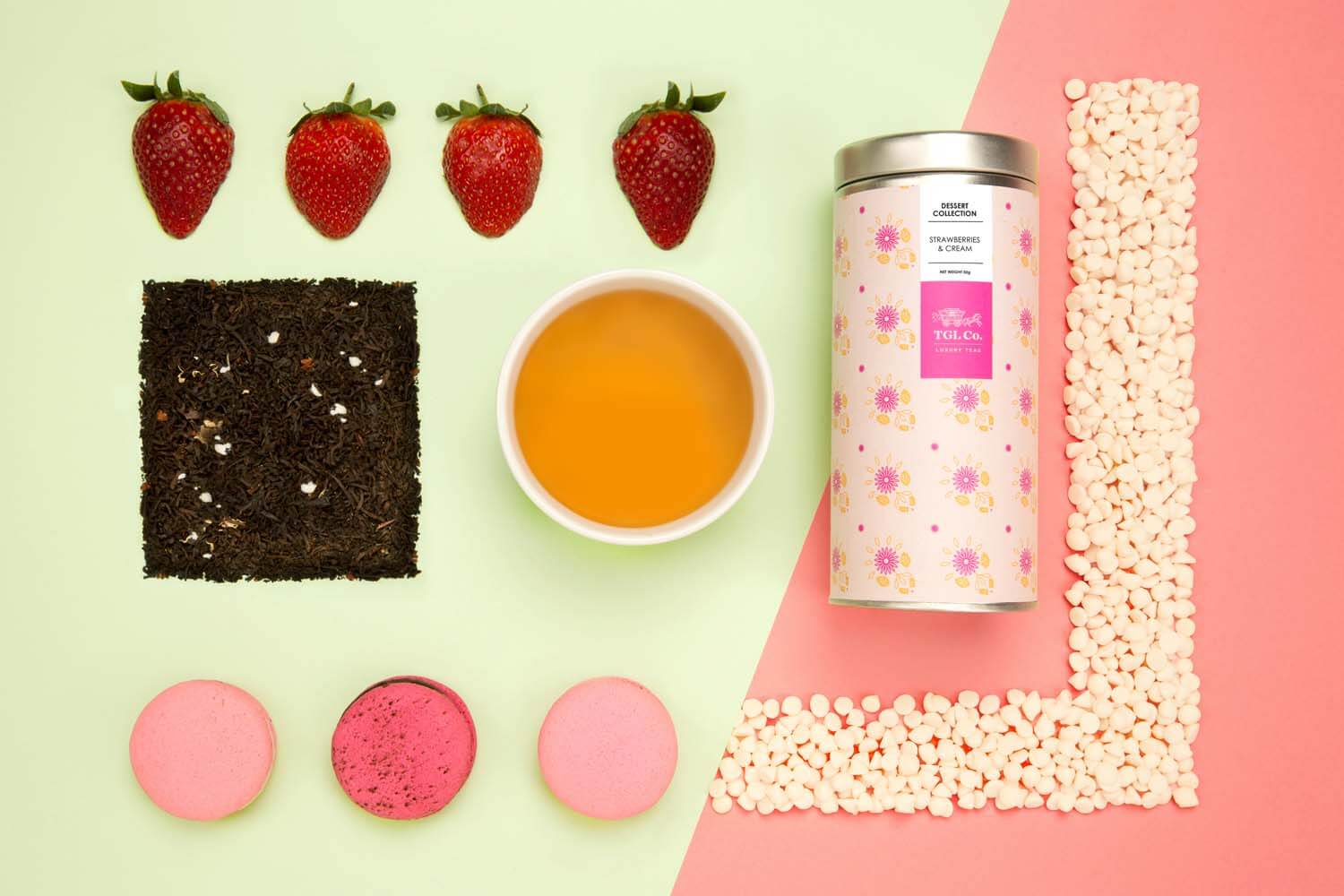 The quintessential English dessert now in a tea-cup. Taste the sweetness of strawberries and feel the smoothness of white chocolate in every cup.
3. Mogo Mogo
For the times when you need your own personal soundtrack to play in your head; this one is an eclectic orchestra of tropical fruits and flow.
4. Orange & Mango Oolong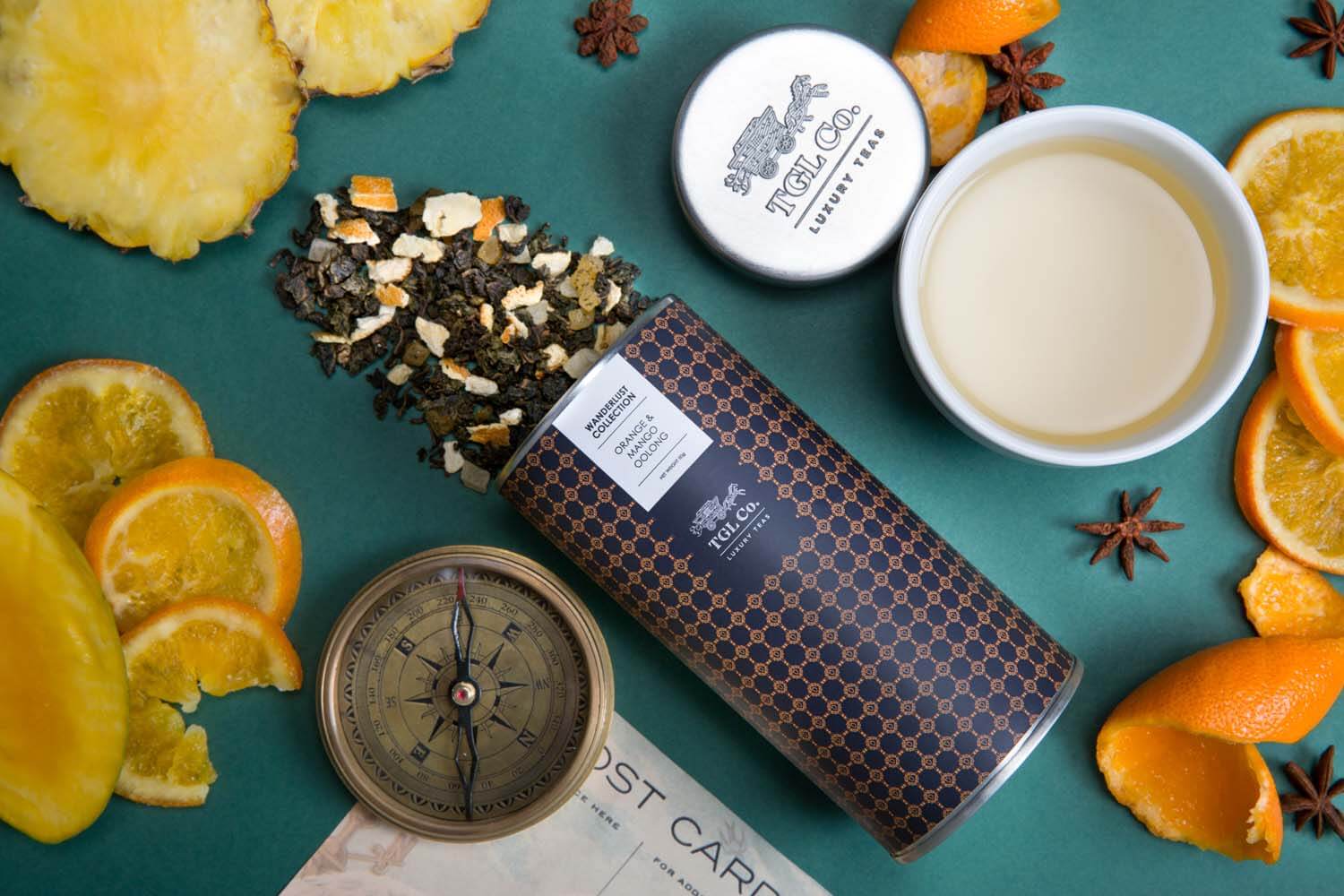 Distinctively fruity notes from mango, orange peel and pineapple flavours, blended with a luscious, creamy semi-fermented Milk Oolong tea.
5. Sparkling Strawberry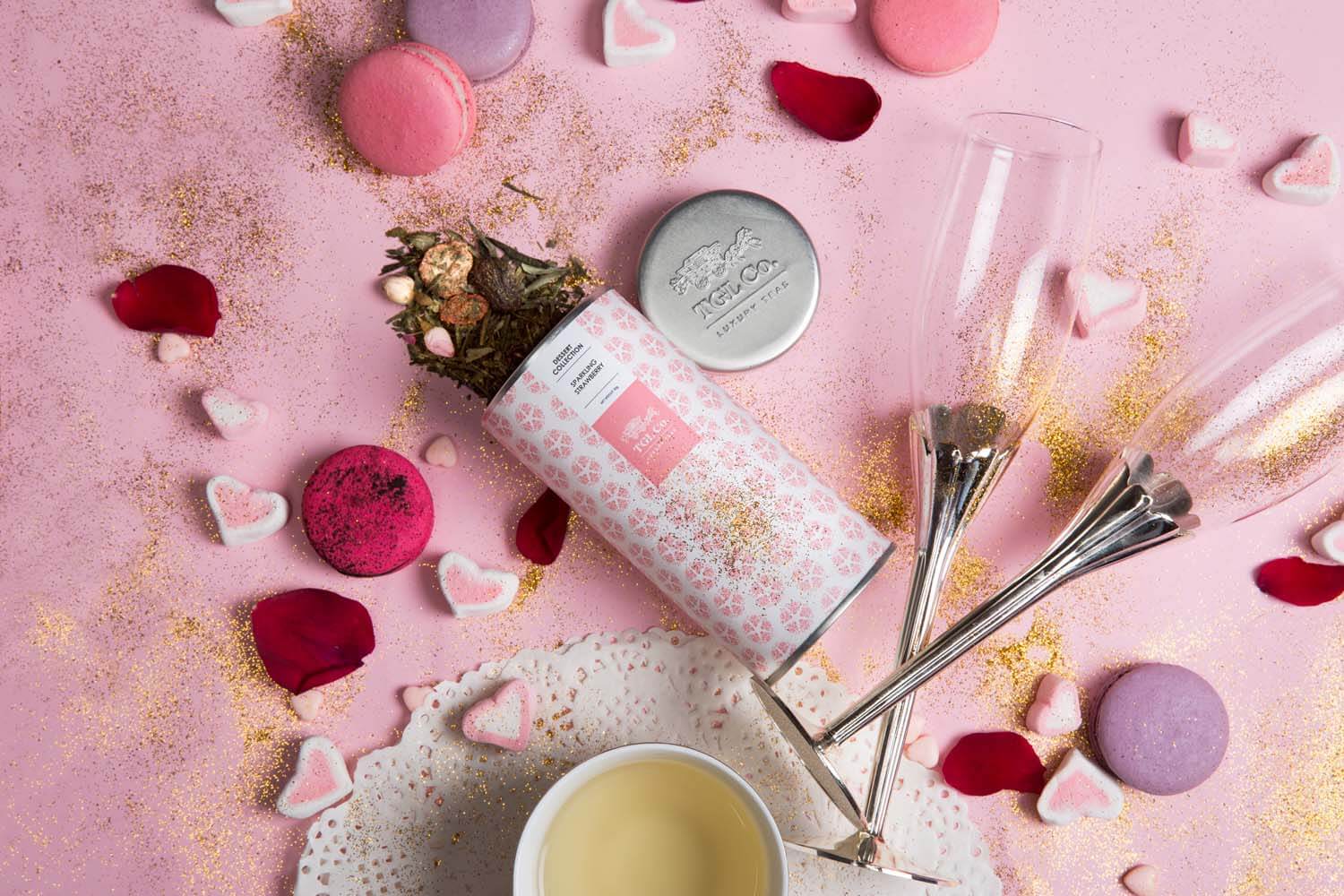 The most romantic number. This is a brew of amour, infused with ingredients that spell notes of love and lust.
6. Pearl of the Caribbean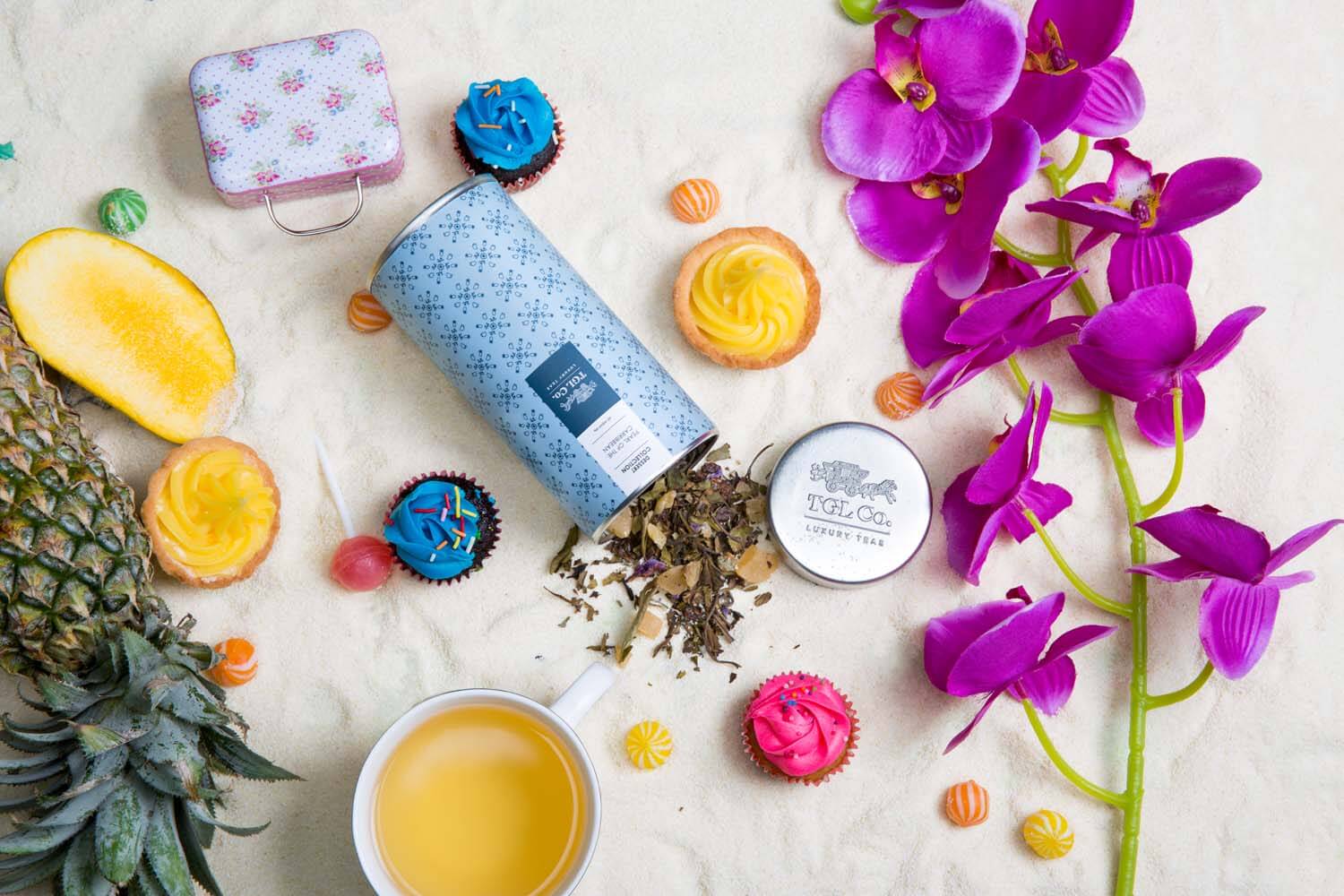 A soothing, subtle white Shou Mei tea infused with prominent notes of mango, pineapple and other sensational ingredients.
7. Kashmiri Kahwa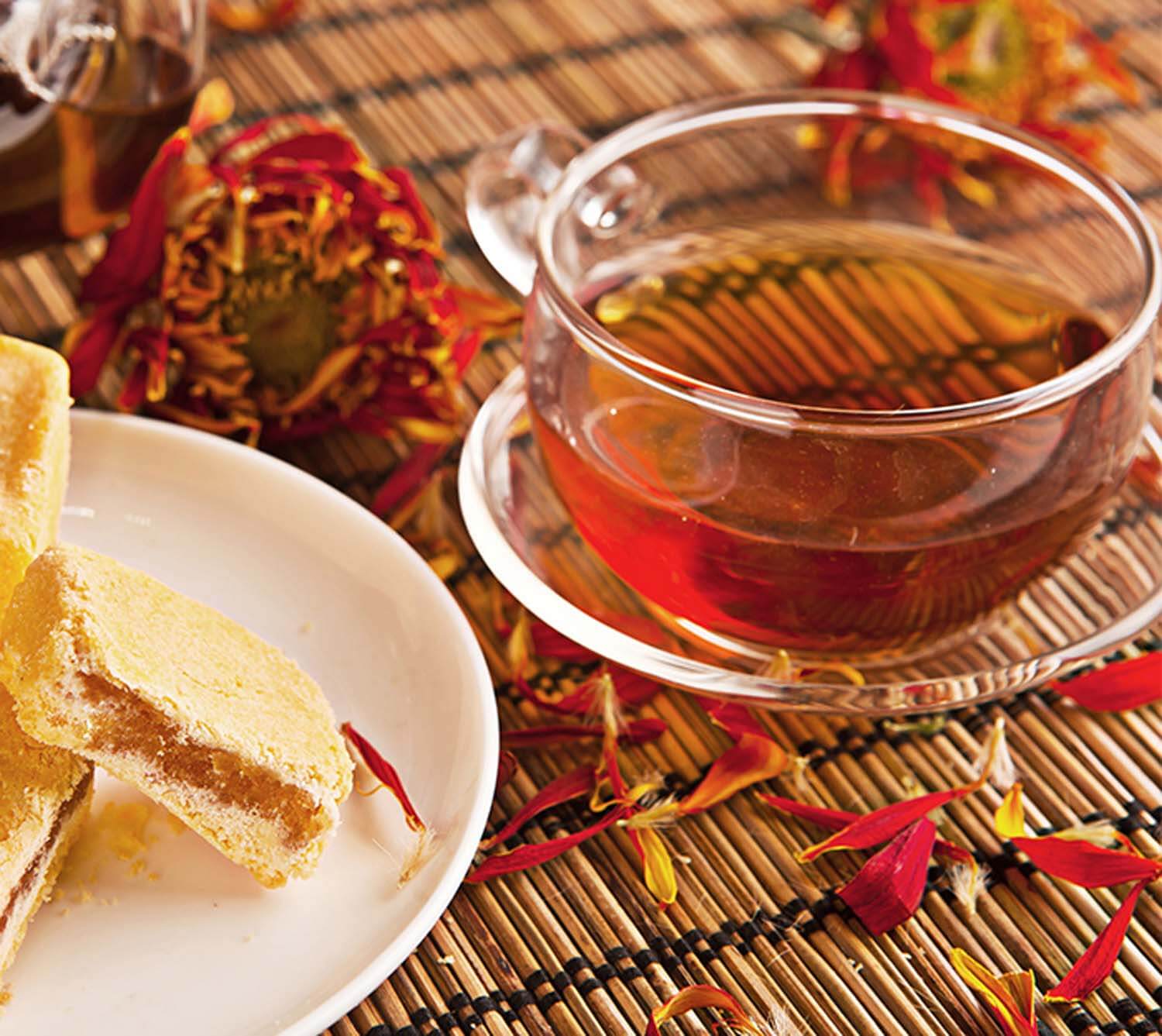 Kashmiri Saffron Kahwa – Paradise of spice. The renowned beverage from the Kashmir valley with its richness of Indian spices and the goodness.
8. Miracle Mint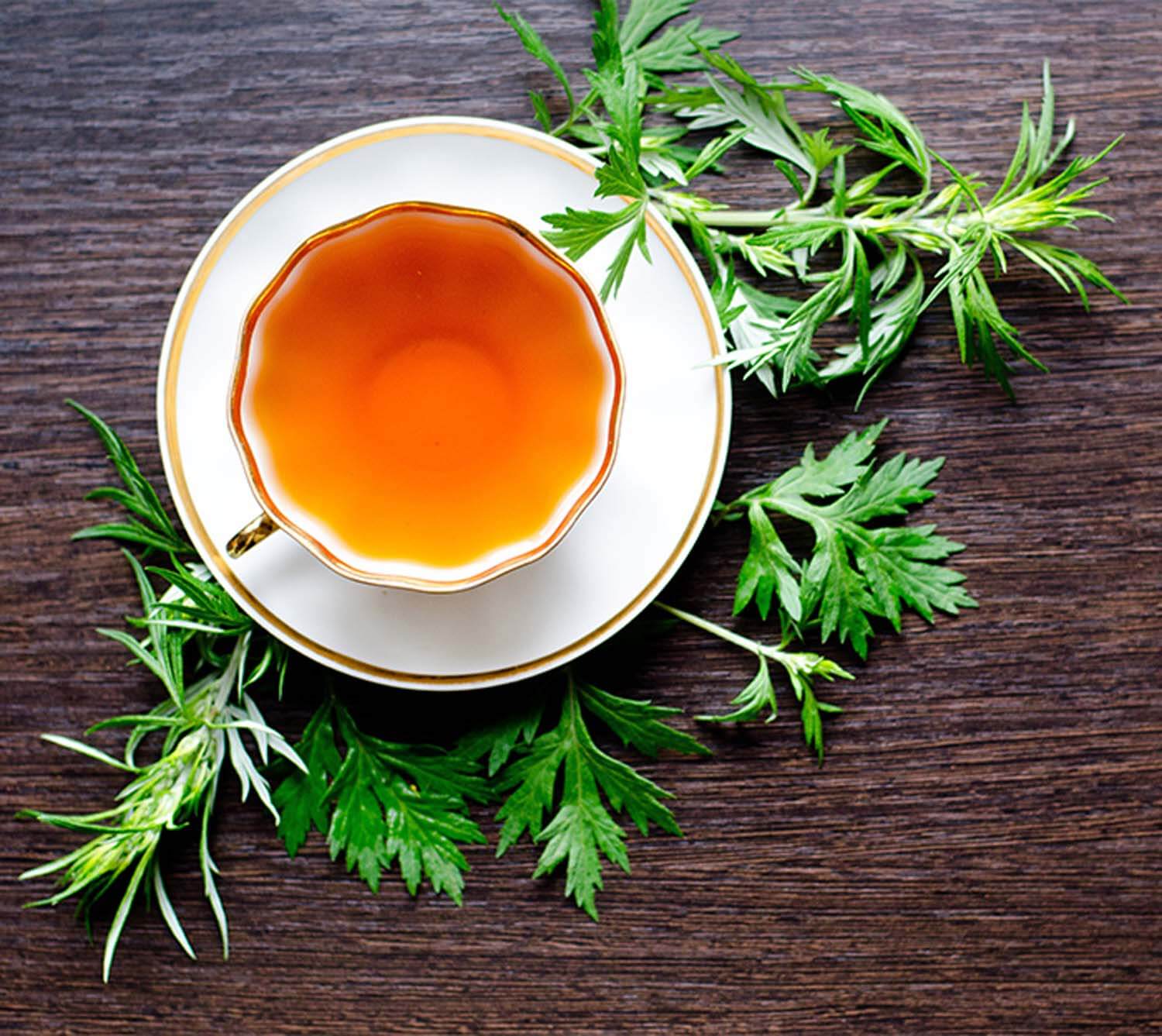 Delicious, refreshing & healthy. An invigorating infusion of dried mint leaves for an instant rush of freshness.
Coffee
1. Dark Melody Fresh Press Grind Coffee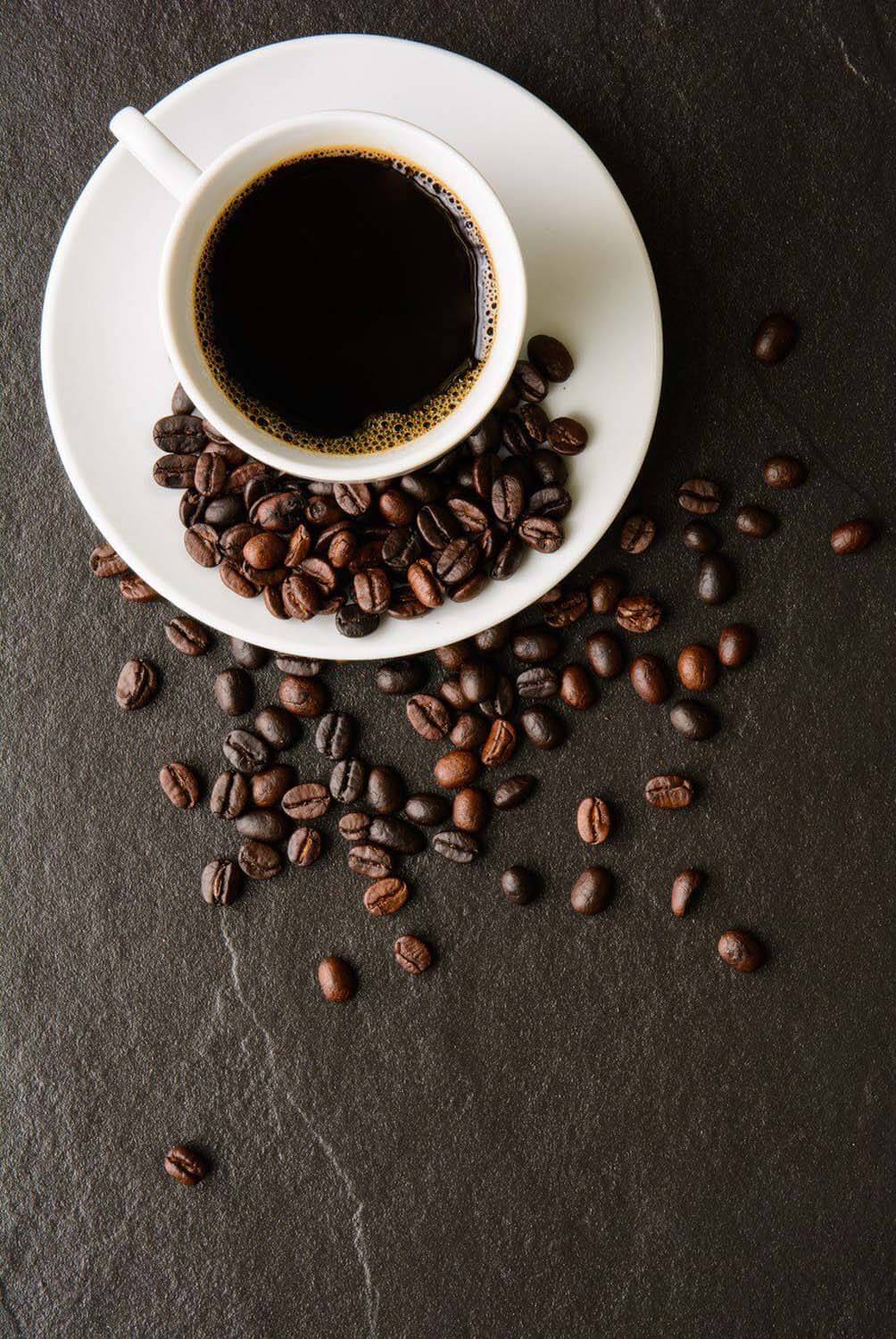 Brimming with classic coffee flavors, only more nuanced and extra smooth.
2. El Salvador Cold Brew Grind Coffee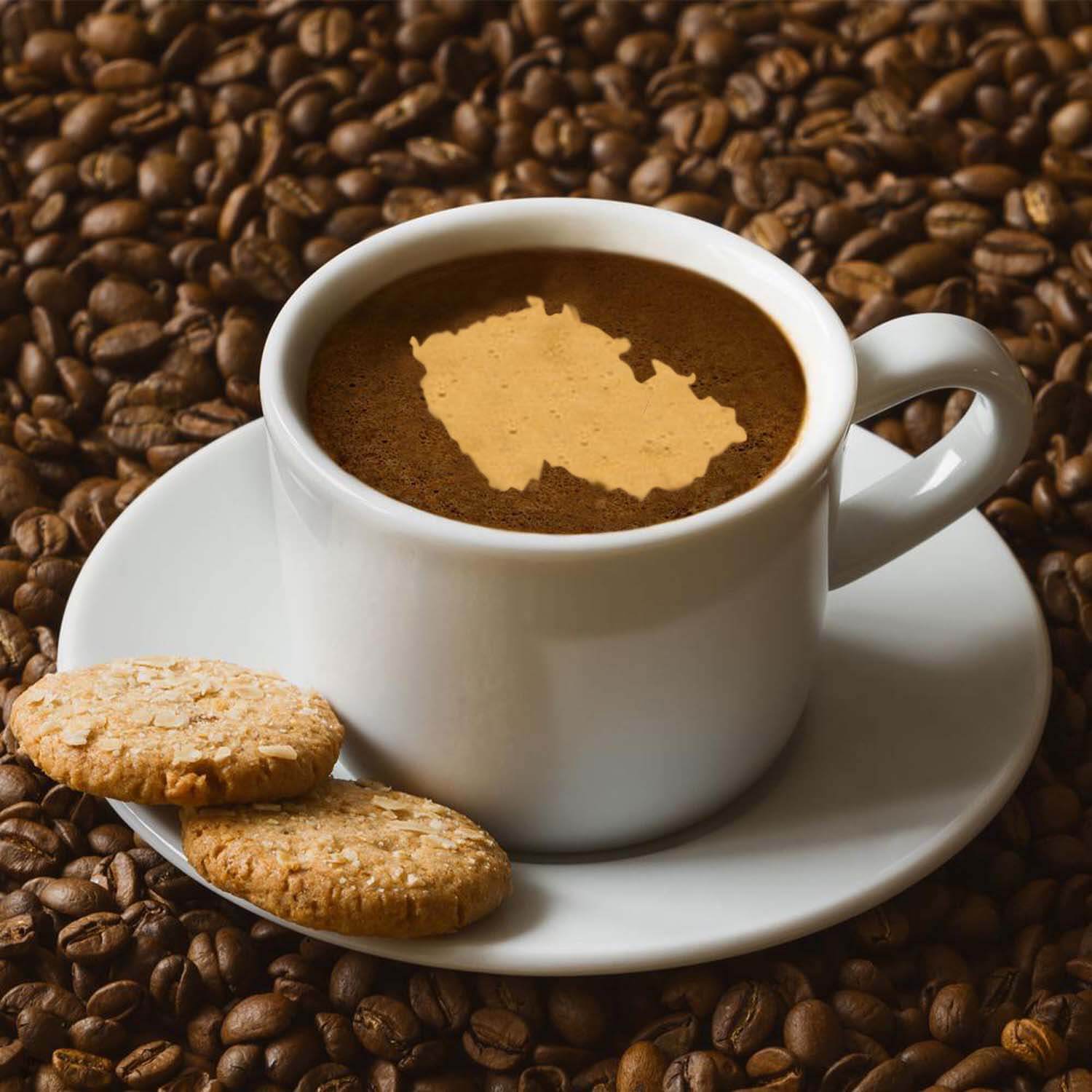 A rich, full-bodied and juicy coffee that's everything but, subtle.
3. TGL Signature Filter Coffee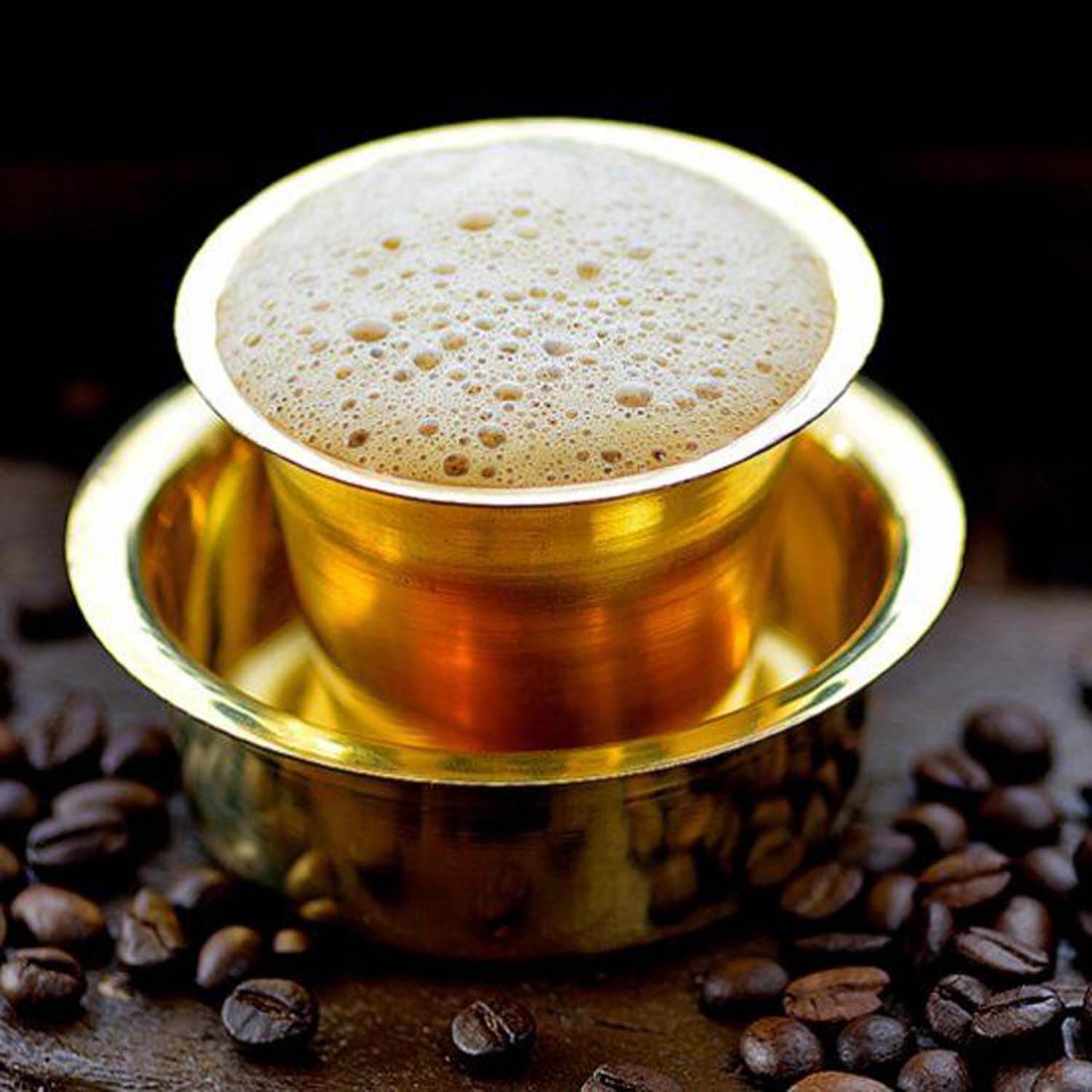 A classic instant coffee, that sets the benchmark high for every other filter coffee.
4. Vanilla Swirl French Press Grind Coffee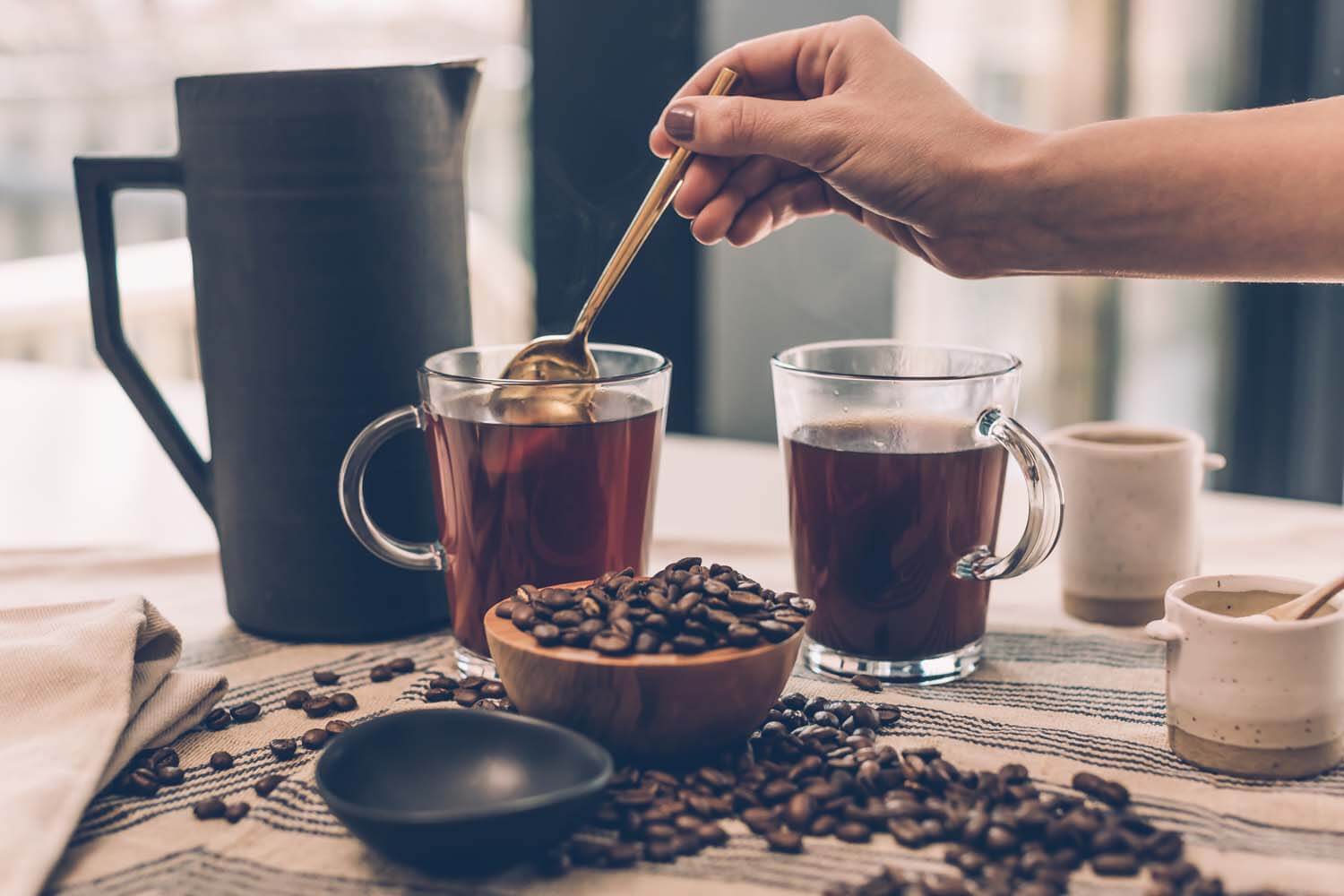 Brimming with vanilla, and ample chocolaty, nutty flavors, this is a coffee for everyday indulgence. This is not instant coffee.
5. Monsoon Malabar AAA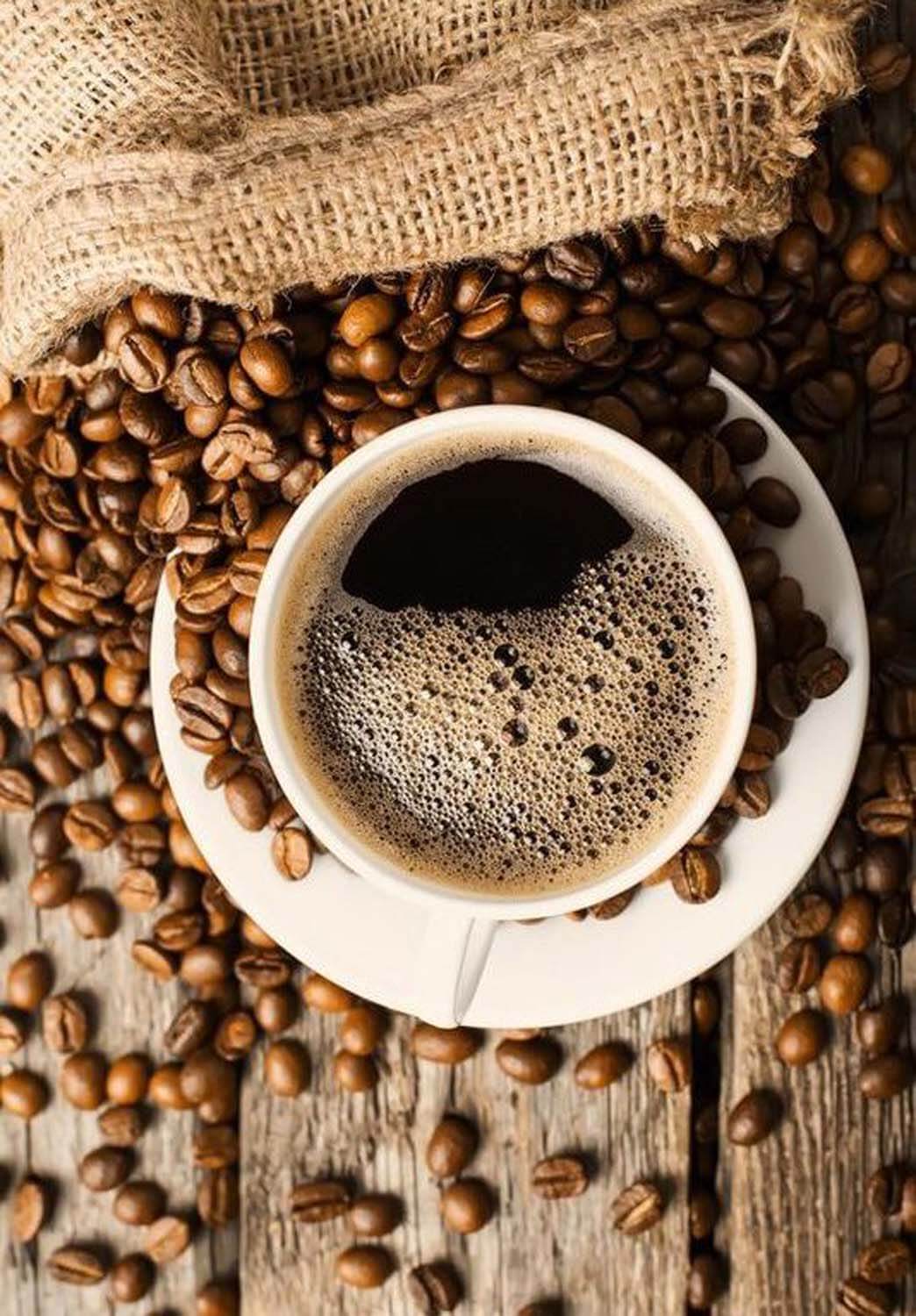 Medium-bodied and just the right amount of charred; this is the coffee to brighten up a day.
Here we give you the best TGL.Co. Tea brewing tips.
We've talked about how to make loose leaf tea without an infuser, but, let's talk about some of the most common problems that can lead to tea that doesn't taste good.
Don't pack your infuser too full.  You want the loose tea to have a lot of space to expand when it is inside the infuser.  Otherwise, the water can't do its job. More tea does not equal more flavor.
Don't leave the tea in the infuser too long.  In most cases, tea doesn't need to steep more than 3-5 minutes.  Some herbal teas can steep longer without problem, but don't overstep.   Too much time = bitter tea. This is particularly important for green teas and white teas, which are very sensitive.
Honey and sugar won't taste exactly the same (and don't overdo it).  When sweetening your tea, honey and sugar don't do the same thing. For example, any tea with mint you'll find you might love it with honey and hate it with sugar, or vice versa.  Also, consider trying just a touch of sweetener first – too much sweetener can have unintended consequences, while just a tiny bit of sweetener can enhance the tea's flavor.
For your orders click on link below