Luxury brand EKAM launches Soy Wax candles that will brighten up the day. With 25 variants of exquisite scented candles which are dripless and smokeless and can be used as a decorative piece for the festive season or on the table top as a center piece. It can also be used for an aromatic spa or can be kept in the bath setting to add scent and light. It makes a luxurious addition to the sophistication of the home which can also be used for gifting on festive occasions.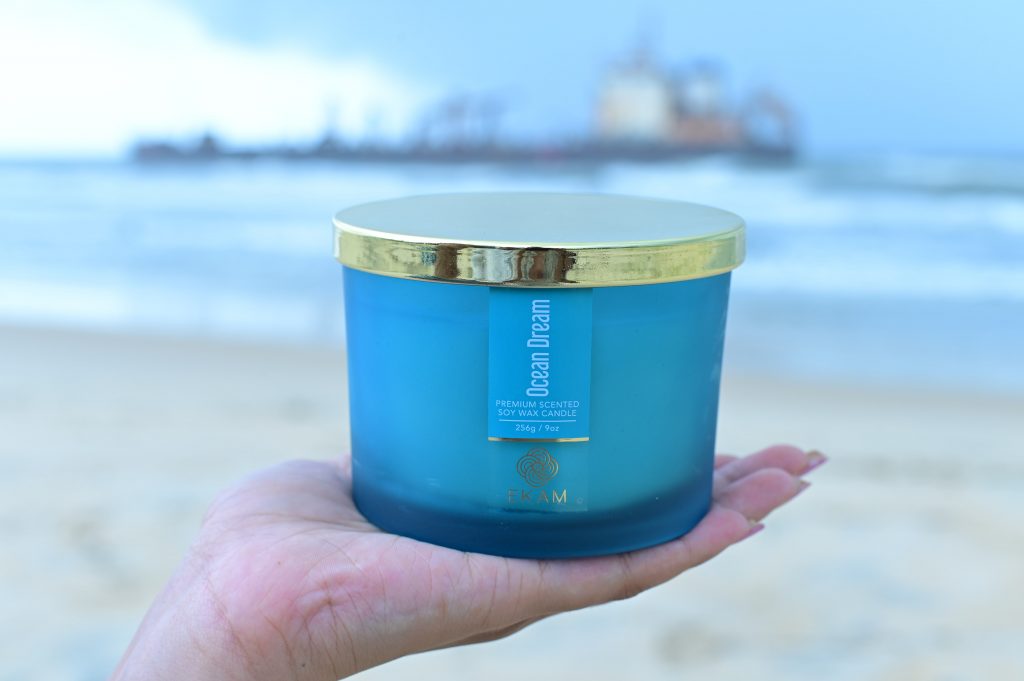 The 25 fragrances of the candles available are Black Tea & Pomegranate, Caramel, Cedar & Mint, Chocolate Peppermint, Cinnamon, Cranberry, Forest Pine, Fresh Cotton, Fruit Splash, Herb Garden, Jasmine, Lemongrass, Lavender, Mahogany, Ocean Dream, Rose, Royal, Oudh, Sandalwood, Sea & Sun, Strawberry, Sweet Pea, Temple Bloom, Twilight Sky, Vanilla, and Espresso Coffee. All these fragrances are available in 7 different variants such as Shot Glass, Hexa Jar, Apothecary, Pillar, Lampshade, Ring Jar & 3 Wick Jar. The frost-glass casing makes it fetching to the eye, giving it a premium look.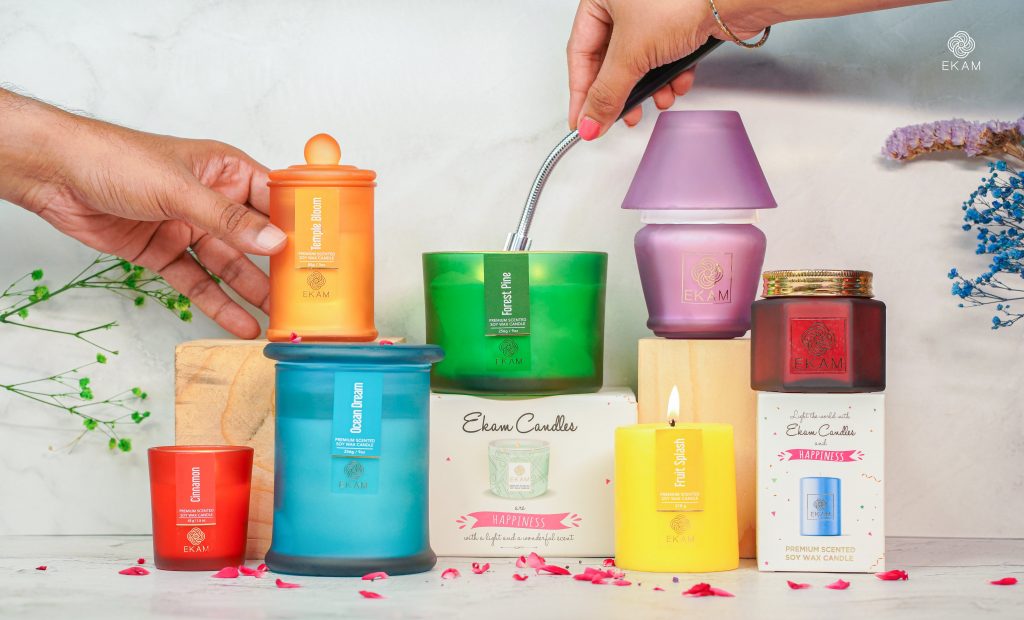 On the launch, Ms. Aarti Koya – CEO, EKAM, commented, " With the newly launched aroma candles our brand EKAM strives to deliver world-class experience, statement gift, and luxurious décor that is cherished forever while evoking a magnificent image of good taste and elegance."
These luxury candles are available online as well as offline. The price range of the aroma candles starts from INR 200, INR 350, INR 500, INR 600, INR 1000, INR 1200 and INR 1400. Currently, 2 offers are running – flat 10% and flat 50% on the candles.
About EKAM
EKAM is one of the brands owned by Aromee Brands Pvt. Ltd., which is part of The Manipal group. With a rich legacy of more than 90 years, The Manipal Group has its roots in pre-Independent India when our Founders Dr.T.M.A. Pai and his brother T. Upendra Pai first started the Syndicate Bank, back in the year 1925. The Bank was subsequently dedicated to the nation in 1969. Driven by the vision to create lasting impressions, the founders went on to establish many nation-building institutions in the field of education, printing, technology and healthcare, and immensely contributed to build the University Town of India, Manipal.
The Manipal Group is a multi-business enterprise that employs more than 7000 people across 10 countries, spread over 4 continents. www.ekamonline.com