Following the gut feeling and inner voice, Rajeev Siddhartha today is climbing on the stairs of success.
Rajeev Siddhartha finds peace in acting!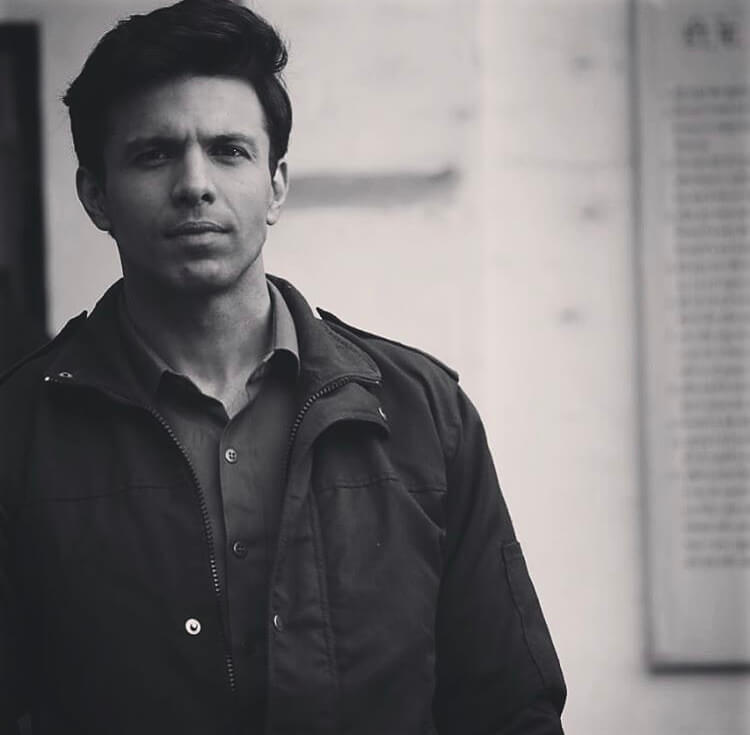 Getting ahead with our hobbies and fabricating a career out of it, not every one of us would be ready to take that leap. But what is life without some risks!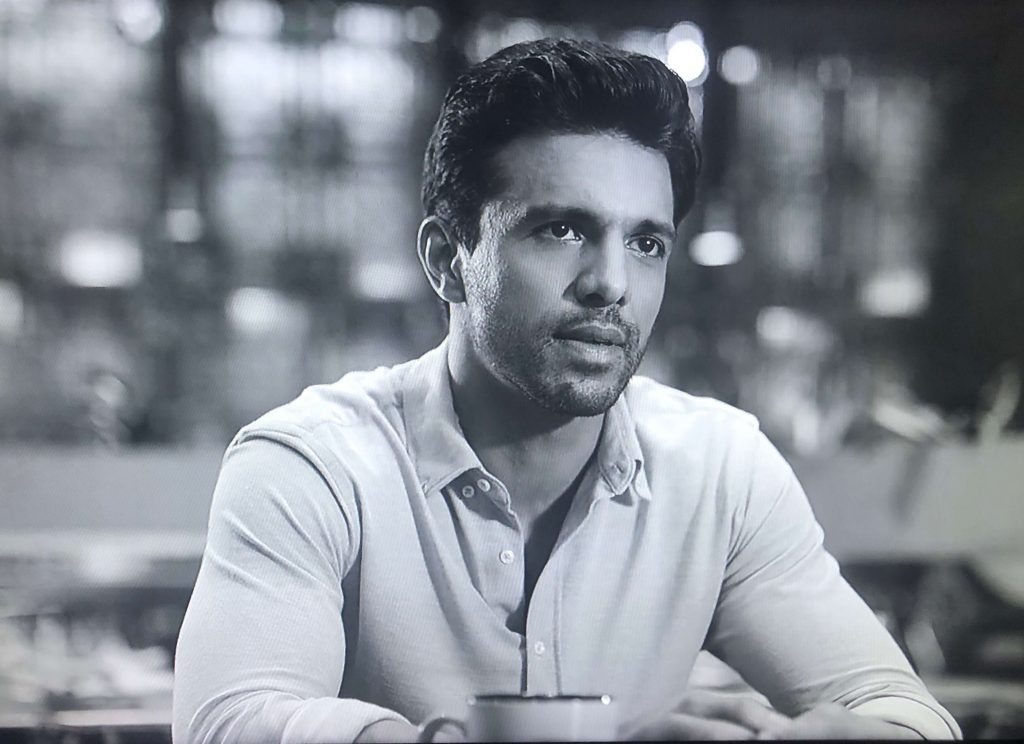 Rajeev Siddhartha is one such actor who showed us where there's a will there's a way as he inched closer towards the love of his life 'Acting'. Honouring his inner voice, Rajeev from a corporate setup entered the Filmy world and always feels at peace whenever is on stage or set.
Let's hear it from Rajeev Siddhartha, how the acting weaved magic on him and what's more is yet to come:
1.How did you develop the love for acting? When did you decide to pursue a career in acting and theatre?
I did some acting back in school and college but then it was just as a hobby. I never had thought of pursuing it professionally. It was only when I was working in the corporate setup that it slowly came to me as a strong gut feeling and a voice from within which only kept getting louder and I had to honour it. And just like in any other field, one must train themselves before they can start doing it, I trained at an acting institute in Mumbai "Kreating Characters" after which I started doing theatre. Theatre really helped me gain confidence and helped me discover a process of acting and the craft. So many times on stage, things haven't gone as per plan and those are the moments which really make you feel alive as an actor. I feel very at peace when I am on stage or on a set.
2.You made your debut with Mohan Rakesh's award-winning classic 'Aadhe Adhure'. How did it shape your career? How was that experience?
I was fortunate that very early in my career, as an actor, I got an opportunity to act in 'Aadhe Adhure'. It was being produced and directed by Lillete Dubey and I auditioned for it. I got the part and I couldn't have asked for a better introduction in the world of acting and theatre. It is by far the best play I have read in my entire life. The text is so powerful that after we read the play as a cast for the first time in Mrs Dubey's house, the entire living room was charged up. And Mohan Rakesh is such a genius writer. As an actor, I realised 'Aadhe Adhure' was a tremendous material to work with. I played Ashok, the unemployed angst-ridden son of the family who despite his mother trying her best to secure him a job keeps refusing and rebelling against everything she does for him. A powerful part and we toured the country, went abroad for the play. It was a tremendous learning experience! I wouldn't be the same actor if I hadn't got the opportunity then to be part of such an iconic play.
3.What changes do you see in your personality after entering the Indian Film Industry? Who inspired you the most in your acting journey?
I think as an actor one has to drop all judgment while playing different characters. So, I guess I started letting people 'be the way' they are without boxing them into various labels, as it only makes your experience with them stale. If you don't define somebody then you are constantly surprised by them, that's where the fun lies. That's what I intended to do when I started my career and fortunately, I have got to play a nice range of characters.
I admire people who are extremely dedicated towards their craft almost to the point of exclusion of everything else. Be it in any field – single pointed focus and passion is something I look up to. For me Daniel Day Lewis is right up there – because when he works he is diving as deep into it as possible. And the fact that it's all about the work and not craving celebrity of any kind. That's refreshing and it's great that we have people like that in our world.
4.Being a part of the women-centric show 'Four More Shots Please!', did you ever feel intimidated by the storyline?
Being part of 'Four More Shots Please!' is a fantastic experience. For so many years, our films and our shows have been dominated by stories of male bonding and friendship. It's refreshing that a series based on female bonding and that too on such a big platform was made and it has done well with the critics and audiences. The energy and atmosphere on set was excellent and playing a character like Mihir who is endearing, charming and understanding helped me discover those qualities within me. It made me a better person.
5.What are the qualities that you always look for before choosing any role? What is the one thing that you have decided to never compromise with?
Three things always: the script, the director and my character. If the script is such that I can't put it down or it is something which is saying something new or has something interesting to say then one obviously feels that they must be part of this story. Also, a good director can really enhance everything and helps steer the performance according to their vision. If the director has clarity about their vision, you know you're in safe hands. And then the character- if the character has an interesting arc across the story and if I feel I can add something to it.
I would say my work ethic; I would like to maintain my entire life. I remember during my board exams my mother would always tell me to relax and sleep and get rest. And I was just driven to study and would be buried in my books. The truth is it never seemed like work then and I could go on and on. Similarly, when I am acting or on a set or preparing for a part I can go on and on without getting exhausted, because it isn't work for me- it's play. So yes, I would like that to be intact!
6.What is common between all the characters that you have played until date? How do you personally relate to them?
Most of the characters I have played until now have been quite different from each other. Some of them may have a few common threads with one or the other characters- such as the simplicity of Mihir ( Four More Shots Please!) and Shantanu (Hundred) is something that I have in common with them. Veer Diwan from Upstarts is very clear about what he wants and is an ambitious work-driven person who wants to carve a name for him in the world and in all of us, to varying degrees, we have that quality. It's the qualities that you think are far removed from you are the ones interesting to bridge and add a new dimension to you as a person as well.
Over time, as one gets more comfortable and learns more about the craft, you realise that you also grow as a person playing certain characters. By discovering certain traits about them that you like or are for the greater good, you try and imbibe those qualities in you and hopefully grow as a human being.
7.Working with an acclaimed director like Prakash Jha is a huge thing. What was the learning experience?
Legends are legends for a reason. I have learned so much as a human being and as an actor working with Prakash Sir. His energy, his passion and his love for the work are something I have learnt a lot from. When a director with so much experience gives you an instruction, I think the energy with which the instruction comes helps you to understand things even more clearly. And that I witnessed while working with him. I am glad that I got the opportunity. And it's a project I am really looking forward to.
8. What is your dream role? And where do you see yourself after five years? What other things are there on your plate currently?
I have been an athlete in school and college so playing a sportsman in a biopic would definitely be something I would love to do.
One thing that I have come to realize, thanks to the pandemic, is that the universe is always out of our control. Hence, one can plan but if life does not want it to come to fruition it won't. So, I have given up all plans per se, but having said that I constantly want to improve as a human being and as an actor and the constant intention is to keep growing as an actor and keep being part of great stories and plays.
There is a feature film I am working on with some great people.
9. During the lockdown time, when everything is at a standstill. How are you spending your time?
It's a great time to learn more about one self and work on your craft as an actor. Watching  films, reading and catching up with friends and relatives. Also, most importantly becoming more grateful for all the things one took for granted earlier. Hopefully, post this pandemic, all of us will be kinder and more empathetic individuals.
10.Any advice for those who have just stepped in the Film Industry?
Only do it if you are really passionate about it and can't do anything else! It is extremely fulfilling but also equally heartbreaking.