Join the Puma #LetThereBeSport challenge with Noise on the NoiseFit app and level up your fitness game at NitroRun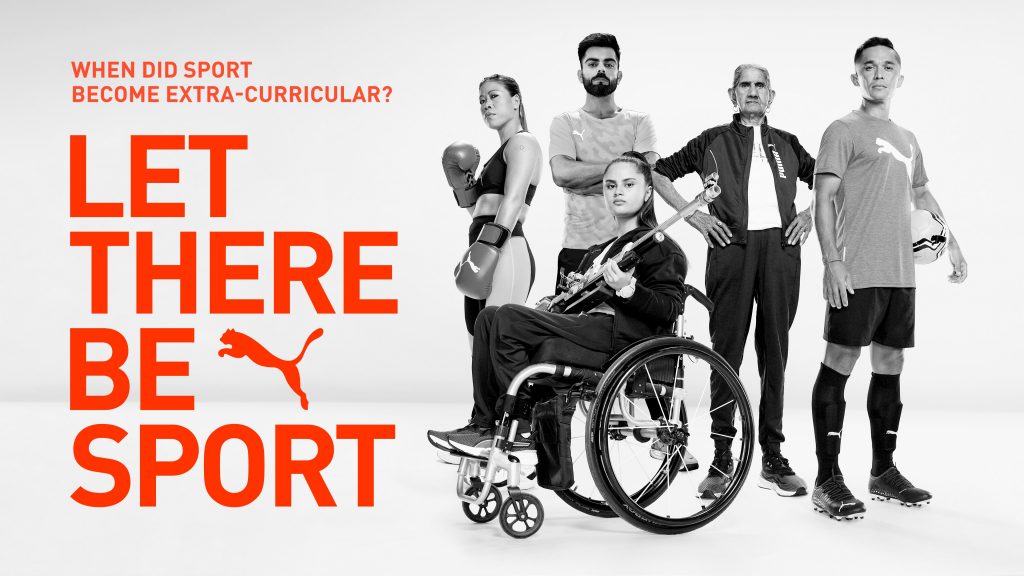 Noise, India's leading connected lifestyle brand, announced its partnership with PUMA India to emphasize the synergy between fitness and sports in daily lifestyle. As part of the alliance, Noise joins PUMA's #LetThereBeSport campaign with dedicated challenges and step streaks on the NoiseFit app. Another interesting leg of the campaign is the 'NitroRun' where both brands come together for an in-person run. The campaign, where both brands advocate fitness by urging people to make sports a part of their daily lifestyle, is now live on the NoiseFit App.
The partnership brings the best of the fitness and sports world together, where Noise will drive, especially curated Puma #LetThereBeSport challenges and step streaks on the NoiseFit app, one of the top-rated apps in the health and fitness category. A community of over 10 million people, the NoiseFit app will actively engage users to achieve their goals, drawing a direct positive correlation between practicing sports and fitness. Participants will not only stand a chance to win exciting gifts from the two brands but also the city that will lead in the challenge will be chosen as the location for the second activation, 'NitroRun'.
Utsav Malhotra, Chief Operating Officer at Noise said, "At Noise, we have strongly believed that fitness and sports hold a definite correlation driving performance and overall well-being. We are excited to partner with PUMA for the campaign to further strengthen this resolution. As we gear up to harness this collective energy that binds the zeal and zest for fitness and sports together, we are looking forward to instilling this belief in a larger community."
Shreya Sachdev, Head of Marketing at PUMA India, said, "We are excited to partner with Noise to champion the adoption of sport as a life skill among Indians. This comes as part of PUMA's ongoing 'Let There Be Sport' initiative, where we hope to inspire India to prioritize sports and fitness across all life stages, be it as the main curriculum in school, or pride of place on one's resume. Noise is a proven health and fitness app with a wide reach and aligned values on sports culture, and we are confident that the PUMA X Noise association will promote a strong sports culture which is critical for the development of a country."
Participants stand a chance to win merchandise and coupons from both brands. Not just that, there will be a limited period Noise x PUMA sale where users can avail exclusive 15% discount on all Noise products while shopping from gonoise.com.
To participate in the challenge, you can download the NoiseFit app from Google Play Store or Apple Store.
About Noise
Noise was founded with the mission to democratize a connected lifestyle for Indians. With consumer centricity at its core, Noise has constantly come up with industry-leading and path-breaking innovations in audio, wearable tech, and connected tech. With 9 industry-first innovations to our credit, the company forges its way into the future with a heightened sense of co-creation and innovation in products.
Noise makes the latest personal technology accessories available and affordable to young Indian consumers. The company has been listed as the bestselling brand on Amazon and Flipkart for four years in a row and in 2019, Noise was the biggest Indian seller of wireless earphones in the country.
Currently, it is the No.2 TWS brand in India. Noise has also been recognized as India's No.1 Smartwatch Brand for three consecutive years, by IDC Worldwide Wearable Device Tracker, and made its mark among the Top 3 global smartwatch players as per Canalys, reinforcing its position as a category leader and the only Indian brand to have gotten this glory. The brand is also No. 1 in APEC.
About PUMA
PUMA is one of the world's leading sports brands, designing, developing, selling, and marketing footwear, apparel, and accessories. For 75 years, PUMA has relentlessly pushed sport and culture forward by creating fast products for the world's fastest athletes. PUMA offers performance and sport-inspired lifestyle products in categories such as Football, Running and Training, Basketball, Golf, and Motorsports. It collaborates with renowned designers and brands to bring sports influences into street culture and fashion. The PUMA Group owns the brands PUMA, Cobra Golf, and stichd. The company distributes its products in more than 120 countries, employs about 20,000 people worldwide, and is headquartered in Herzogenaurach/Germany.