As the trend of solo travel gains momentum, women are taking the lead in searching for secure and exceptional destinations to unwind, rejuvenate, and experience a self-discovery journey. Check out this compilation of California's finest locales that are perfect for solo travelers to explore throughout the year.
EXPERIENTIAL SLUMBER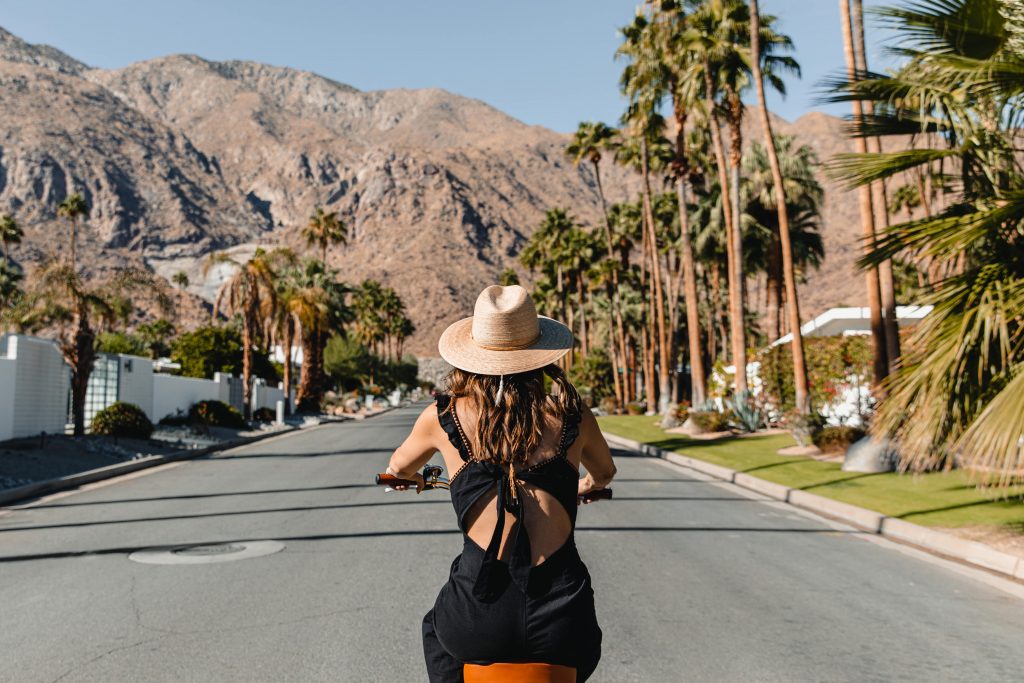 As one of the longest-standing hotels in Downtown Los Angeles, Hotel Figueroa opened in 1926 as a haven for professional women travelers that continues to support women-owned businesses and female artists to this day. Having recently undergone a two-year restoration, the hotel retains its original Spanish Colonial splendor offering guests the perfect setting to relax, recharge and soak in California's golden sun.
Conceived in 1928 by women wanting their own place, the Eastern Star Hall opened as a Masonic women's social gathering and meeting place. The building is now a newly opened Hyatt House, located in the heart of Sacramento's vibrant art, music, and cultural scene on the National Register of Historic Places.
Known as the front door of Santa Barbara's vibrant Funk Zone, Hotel Californian features Spanish Colonial Revival architecture with Moroccan influences from celebrity designer Martyn Lawrence Bullard. Travelers can visit Majorelle Spa for a Chakra Meditation Massage, and for a Central Coast wine experience, the Travel Like a Connoisseur package has honorary Connoisseur Club members-only deals. Nearby, the Kimpton Canary Hotel has one of the city's best rooftop pools with 360-degree ocean and mountain views, premier dining at Finch & Fork, spa services from local partner FLOAT Luxury Spa, and amenities including free wine during the daily hosted evening social hour.
The Kimpton Alton offers luxurious accommodations for solo travelers seeking a slow-paced getaway or full-on city exploration. The retro-chic boutique hotel is located in the Fisherman's Wharf neighborhood near Ghirardelli Square, Pier 39, historic cable cars, and Alcatraz. Create a custom stay renting a loaner bike to see the city, in-room Victrola record players, spa services from Soothe Spa, and complimentary wine during Kimpton's daily social hour. Enjoy the hotel's Filipino-Californian restaurant, ABACÁ, named one of The New York Times' "50 Best Restaurants of 2022."
Nestled along the Carlsbad shoreline, Beach Terrace is the only hotel in Carlsbad located directly on the sand. It has its own private beach, perfect for solo travelers looking for their own oasis. Lounge away the day with beach service or cool off in the Shorebreak Pool and catch a legendary sunset. Steps from Carlsbad Village, enjoy the acclaimed dining and shopping scene using the hotel's Electra beach cruisers. Property amenities include a pillow menu offering eight different types of pillows for optimized beauty sleep, in-room yoga mats, and a variety of books.
The Good House Hotel & Spa is a Black-owned adults-only Desert Hot Springs oasis that provides the perfect space for women wanting to unplug and reconnect with themselves. At the private yet intimate property, soak in the hot spring pool, order healthy bites, listen to the breeze bouncing off the trees, and take advantage of the on-site spa with a complete list of services from eastern and western style practitioners.
For a truly personalized retreat, Stanford Inn & Resort, a serene eco-resort on the Mendocino Coast, offers private vacation packages where travelers experience custom itineraries such as creative play shops, nutrition and healthy living classes, plant-based cooking classes, meditation, guided hikes, massage, and yoga. Single vacationers may also find themselves at the indoor pool, relaxing by the wood-burning fireplaces or having chef-prepared organic plant-based breakfasts included with their stay.
BLISSFUL RELAXATION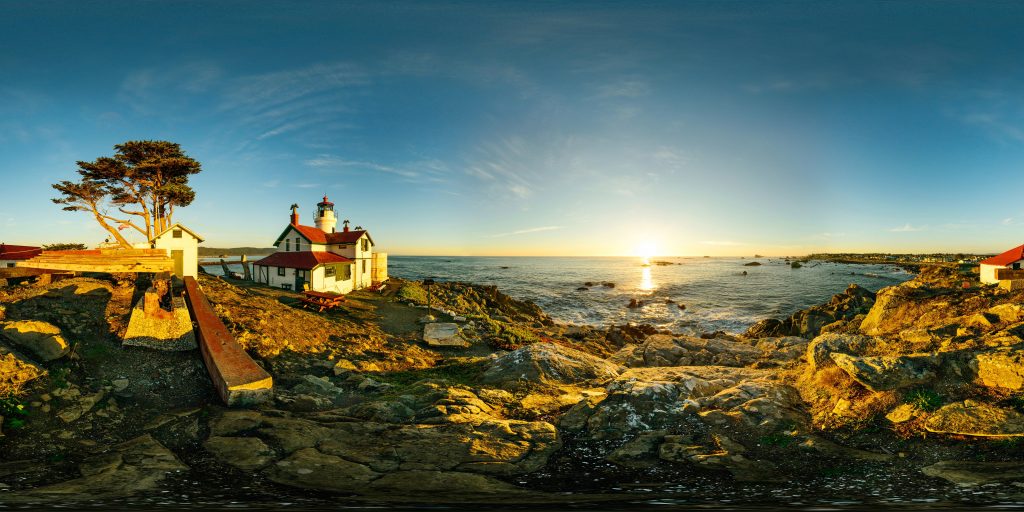 Glen Ivy Hot Springs is the perfect getaway for solo travelers looking to escape the stresses of life. With 19 therapeutic pools and healing mineral baths across 12 lush acres, Glen Ivy offers relaxing massages, skincare and nail care treatments, guided yoga, meditation, and water-based fitness classes for endless hours of exploration and relaxation.
Cambria is an excellent destination for a mindful pause when traveling solo on the Central Coast. At Tula Yoga, experience meditation on the beach while moving your body alongside crashing waves and ocean breezes. Metta Pilates offers sessions in the studio and outdoors at the beautiful Stolo Vineyards, where you can enjoy nature and reward yourself with a post-workout glass of wine.
INSPIRATIONAL FEMALE-LED ATTRACTIONS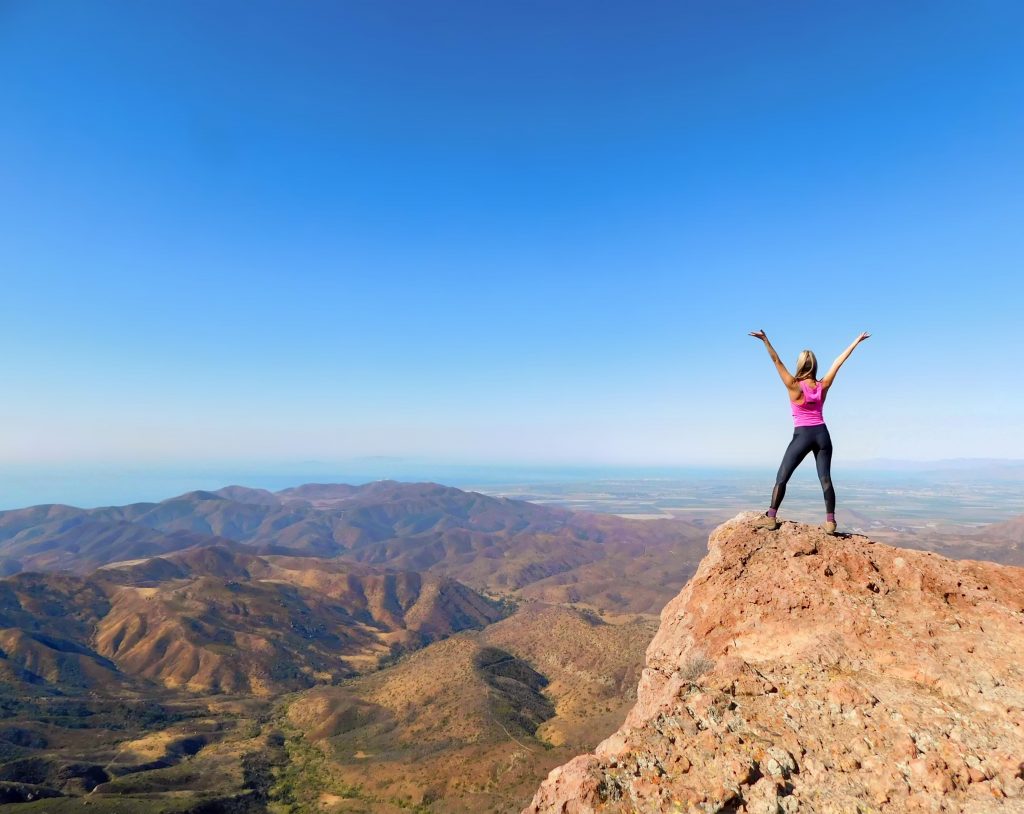 Opening June 2023, "Sonoma County Stories" is a new exhibit at the Museum of Sonoma County that will capture Sonoma County's rich history, defined by a confluence of cultures and people and a powerful connection to the land. This permanent exhibition will have at its core three decades of the Oral Histories of Gaye LeBaron, a groundbreaking female storyteller and historical writer who entered the male-dominated field of journalism in the 1950s and devoted herself to uniquely telling Sonoma County's stories, spending her entire career with The Santa Rosa Press Democrat.
The famous La Cocina Municipal Marketplace in San Francisco is America's first woman-led food hall that opened last summer. Among the market's vendors is Binita Pradhan, who grew up in Kathmandu, Nepal, and moved to San Francisco, where her success at La Cocina has brought her to opening her first kitchen-kiosk in the city's financial district. Similarly, the War Memorial Opera House and San Francisco Ballet – celebrating major anniversaries this year – have come under female leadership. Music Director Eun Sun Kim will lead the opera, and Tamara Rojo of the English National Ballet will oversee the season at the San Francisco Ballet.
The world-class annual San Luis Obispo International Film Festival will take place April 25-30, led by female Executive Director Skye McLennan, Associate Director Grace Tucker, and Development Director Chelsea Baumberger. The festival celebrates film through engaging storytelling and celebrates local, domestic, and international filmmakers. While in town, seek out women-owned businesses Negranti Creamery, owned by Alexis Negranti, offering sheep's milk ice cream, Brown Butter Cookie Company owned by sisters Traci and Christa Hozie and J. Dusi Wines in Paso Robles, where you can take a tour of Jannell Dusi's family tradition of Italian winemaking.
Tucked away on the coast of Los Angeles' South Bay is Torrance, home to the Western Museum of Flight's "Women in Aerospace" exhibit. The walk-in exhibit allows young girls and women to identify and explore the many career choices available to them in the world of aerospace. The exhibit enables them to explore the subject at their own pace and concentrate on those fields within aerospace that are of greatest interest to them.
SOLO EXPEDITIONS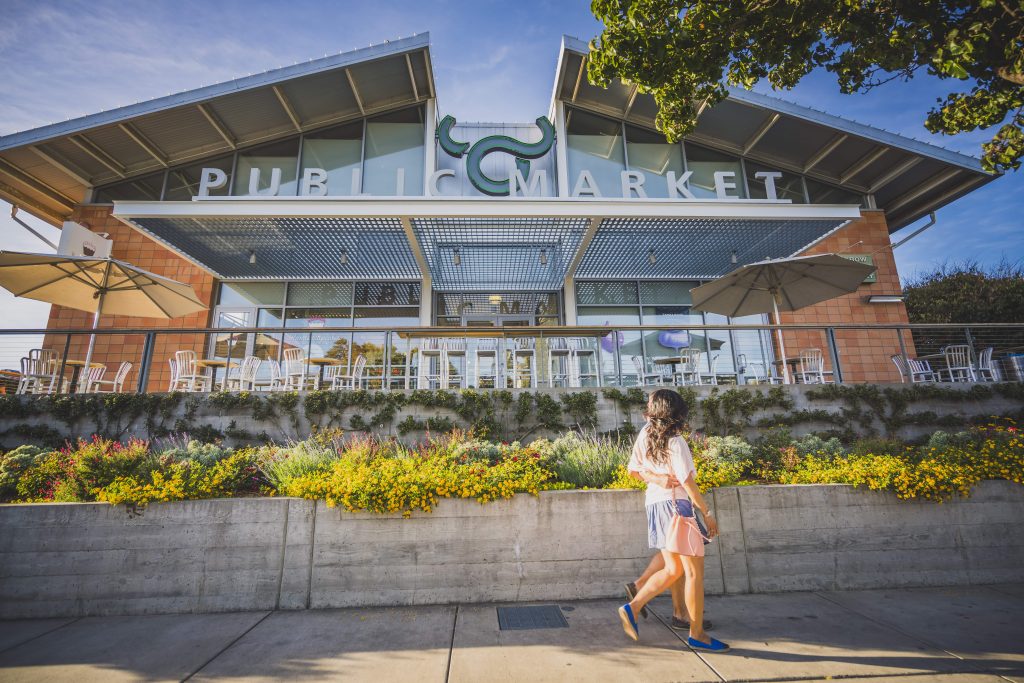 Head north of California to Del Norte County for a serene solo travel experience bathed in nature. Book a stay at The Historic Requa Inn where the oversized clawfoot tub will melt away the day's worries. Experience a vibrational yoga hike or learn to surf with Natalie Jane Yoga. End the day at Schmidt's House of Jambalaya with a comforting bowl of seafood followed by a slice of triple chocolate cake.
Wine lovers can delight in the ultimate self-care trip to Napa Valley. Boutique inns like The Francis House offer the comfort of a bed and breakfast while connecting with fellow travelers. Arrive in style and safety with car service from Pure Luxury Transportation. Secure a spa appointment for the iconic mud bath at Dr. Wilkinson's, followed by a soak in the mineral pool. Head to St. Helena to enjoy the art collection at Heitz Cellars while tasting the valley's famous cabernets. For an indulgent dinner, try at PRESS St. Helena, which recently earned its first Michelin star.
For delicious food, head to the Anaheim Packing House, a must-see foodie favorite with two stories of bars and restaurants. Visitors can explore the historical Center St. Promenade ― a local gem known for its artisan shops, chef-driven eateries, and innovative vendors. Take FRAN (Free Rides Around the Neighborhood), a free shuttle service with stops at Anaheim Packing House, Center St. Promenade, and more. The acronym FRAN is inspired by Francisca Avila Rimpau, one of the founders of the historic Anaheim Colony district. Francisca and her husband had 15 children, and Anaheim's 10 FRAN vehicles are named after the couple's daughters and granddaughters.
Carmel-by-the-Sea offers a myriad of personalized experiences to help visitors relax and be in the moment through its Mindful-by-the-Sea Beginner's Guide. The Best Kept Carmel campaign showcases locals, lore, legends, and more to deepen visitors' knowledge and appreciation of this beautiful place.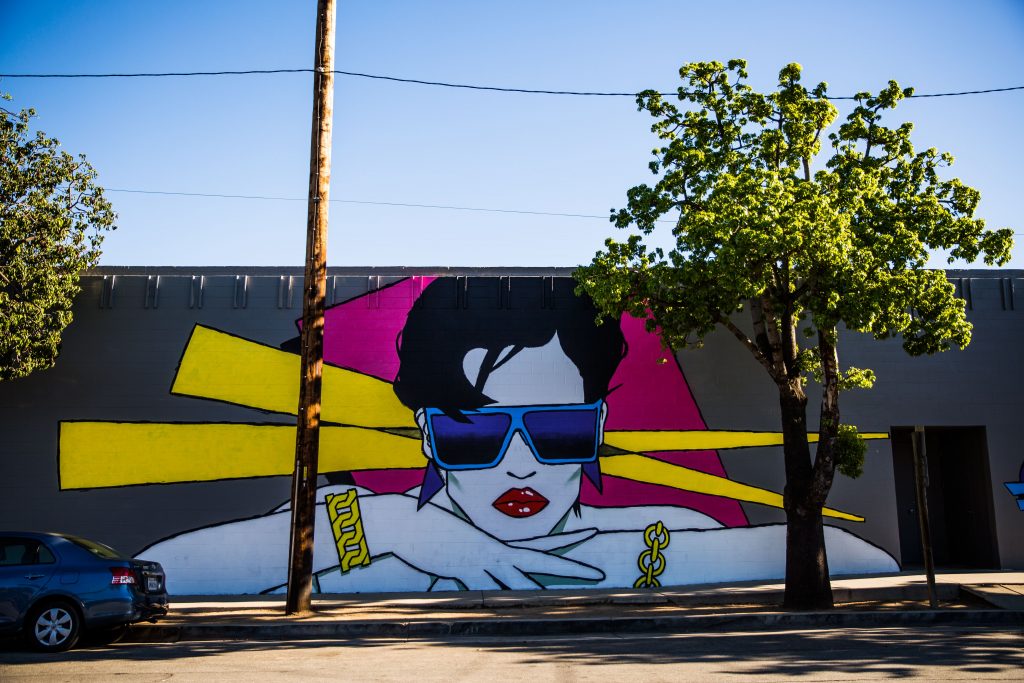 When in Huntington Beach, Paséa Hotel & Spa's ocean views, aesthetic rooms, and coastal dining options are perfect for women traveling solo. Located on-site, Aarna Spa transports travelers to Bali and offers luxury spa treatments, massages, and innovative facials for relaxation and rejuvenation. Reconnect with nature through community-led yoga on the beach, rent a bike and beach cruise along 10 miles of coastline, or explore the hundreds of bird species at the Bolsa Chica Ecological Reserve. Head to Tanner's to enjoy your favorite rooftop cocktail and watch the sunset over the Pacific Ocean.
Perched on the coastal bluffs above the Pacific Ocean, The Cassara Carlsbad offers private Wellness Rooms equipped with Peloton bikes, TRX machines, and other equipment for solo travelers wanting to work out in the comfort and safety of their hotel rooms. Cassara's Mediterranean-inspired architecture, lush gardens, jacuzzi, pools, and cozy fire pits are perfect for the ultimate getaway. The hotel is minutes from the area's eateries, shops, beaches, and attractions and offers a free shuttle service that will take guests anywhere within a 5-mile radius.