Photographer: Ravi Ranjan
When the just married Ranveer Singh made his first formal post-wedding appearance in India at Bengaluru, he  chose to wear a Rohit Bal regal black sherwani, and later, again chose a white and gold Bal for himself. His family too opted to dress in Bal couture, reinforcing that even 25 years after launching himself as a fashion designer, Rohit Bal aka Gudda, remains one of India's best known and best loved fashion designers. Bal did a rich gold embroidered black sherwani for the groom Ranveer, and equally rich coordinated outfits for the rest of the Bhavnanis. Ranveer's mother Anju Bhavnani  was dressed in a black floor-length ensemble, sister Ritika and dad Jagjit Singh Bhavnani wore matching midnight-blue outfits. At their Mumbai reception, Deepika and Ranveer opted for a white and gold theme, and the resplendent groom wore a stunning, ornate white and gold Bal creation, making the charismatic designer India's longest sustaining wedding couturier of the rich and famous.
Not everyone knows that Rohit Bal made his first wedding outfit almost 25 years ago, and it was for the groom. His first ever intricately embroidered sherwanis  for men, at a time when most grooms wore plain black or grey, found great favour not just with the grooms, but with the brides as well, and before the designer knew what  was happening, soon-to-be-brides were asking him to do their wedding and reception lehengas. By the end of that season, Rohit Bal had both, made his debut, and was firmly ensconced as India's first bridal couturier. From then on, Gudda has only gone from strength to strength with high society clients, incessantly seeking out Bal for their trousseaus.
Despite having ruled the roost for nearly three decades, the high-energy Rohit Bal says there is no room for déjà vu because there is a continuous creative explosion in his mind. "There are millions of things left to do. One lifetime is not enough. I wish I could do them all." On his wish-list are projects such as mass-based programmes, where he would like to work with the Government for the upliftment of workers in the apparel and fashion industry. One such is The Rohit Bal Foundation which is on the anvil, to upskill workers in the industry on a mass scale. He has already tied up with Usha Sewing Machines for a major initiative, Usha Silai,  wherein clusters of women from different parts of Kashmir will work with him for a mega fashion show in Mumbai in the new year. Bal also says he would like to focus on the girl child, and work aggressively with the Ministry of Textiles to create weaving centres. Even though this will not classify as social work, it will help the workers in this sectors immensely, he adds. At the moment, no one has any long-term goals for these workers whose skills are used to create the high fashion garments seen at fashion shows. Bal explains, "I have knowledge and ideas that can work in a much more serious and concrete manner at the macro-level for this sector"
Despite having straddled the Indian fashion industry like a colossus for so long, Bal admits that fashion is not about any one person. To say that, is an insult to so many others who make up this  evolving entity, with multiple influences, talents and aesthetics. Be that as it may, it is Rohit Bal who is lauded as the Peter Pan of Indian fashion, both, for his long-lasting personal charisma, and for the eternal appeal of his designs. No other designer's persona has been able to catch the imagination of the fashion loving population of the country as has Bal's, whose fame (and fortune)is derived both, from his own personality, as well as his keenly evolved  sense of beauty and art. His creativity is deeply rooted in tradition and his signature is his complex aesthetics created with Indian textiles, motifs and craftsmen. While many designers chose to base their collections on international influences, Gudda says he continues to look deeper into our own culture, especially into the beauty of his own birthplace Kashmir for his inspiration. In addition to his personal artistic creativity, Rohit's own characteristic charm and sassy energy have combined to make  sensuous and sexy his signature, for himself and his designs. One of his most remembered collections from many years ago, still strong in memory, had tiny Kamasutra cholis teamed with beautifully embroidered saris, shown to startling effect on the ramp. The beauty and the boldness of the collection forced the audience to gasp in wonder at the way the designer made the traditional garment stand out as never before. For yet another show in 2003, Gudda dressed male models in skirts with sindoor (vermillion) in their parted hair. A couple of years later, he did a magnificent Fashion Week show (2006), where he showed a killing all-white collection with the 'Kill Bill' signature theme as the background score, and then proclaimed he had "killed the fashion week ", since nothing that followed could match up!
Ask Bal what keeps him going, and he says it is his deep interest and genuine passion for design, and this, he earnestly explains, involves fantasy, history, literature, folk-art, cinema and imagination – in short, everything around him and everything that is him. "Everything I do is true to my inner self," he says, "I never compromise with what I believe in. If it doesn't feel right to me, I just won't do it. It is very, very important to be true to yourself. That is the only thing that matters."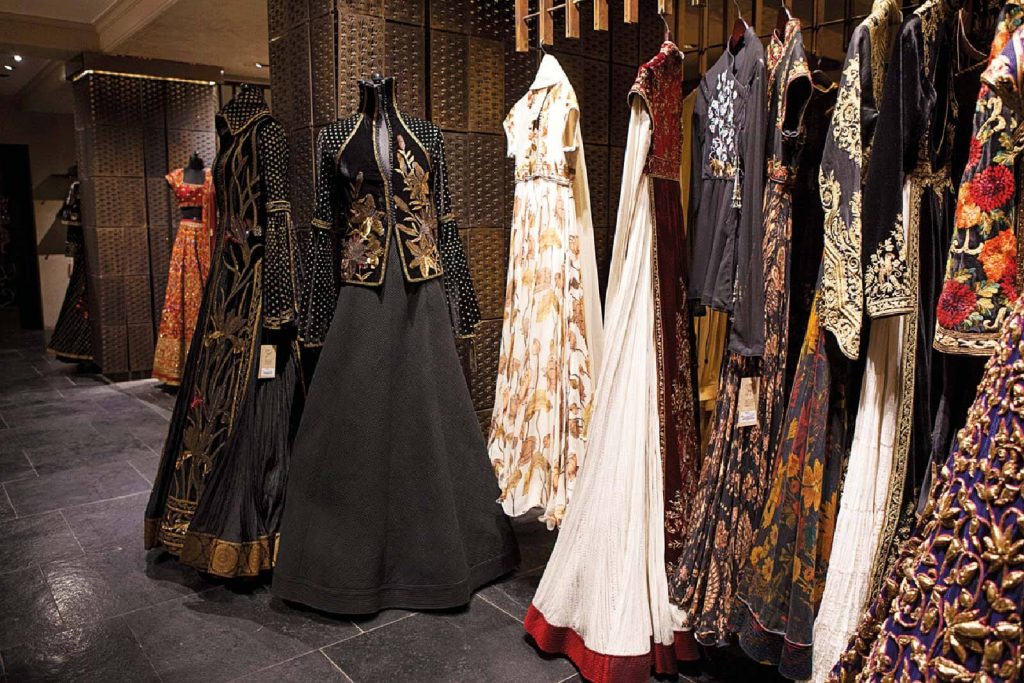 Bal has set many milestones for the industry with shows all over the world – London, Paris, New York, Singapore, Moscow, Jakarta, Colombo, Sao Paulo, Munich and Geneva, to name just a few. He has also applied his creative imagination to interiors, setting up a restaurant 'Veda' in New Delhi,  which Conde Naste Traveller has included in its Top 100 restaurants in the World. He is a maverick talent who never disappoints, working with brands like carpet conglomerate Ege Carpets from Denmark, Aditya Birla's Linen Club, Mitsubishi, for whom he endorsed their new car, the Swatch Group brands Omega and Tag Heur, and has even ventured into designer weddings.
Much of the Rohit Bal magic comes from his open and generous nature. Never a hypocrite, he has always been frank about his sexual orientation and his partying, though he admits that of late, he has begun leading a quieter life, after a serious health issue in 2010.  When once he would have partied hard and furious, now Bal says he celebrated the Supreme Court judgement scrapping Article 377 in a more subtle and grown-up manner. "Even though it thrilled me to bits, I didn't scream or shout. Yes, I expected it, and even before the judgement came, I wore a Nehru jacket with 377 crossed out. I knew that one day, it had to go!"  A more mature Bal now says his lifestyle has changed, and he prefers spending his time with smaller, more intimate groups of close friends. What hasn't changed is the fact he is a complete romantic and very protective of people he loves. "That is the kind of person I am, emotional and sensitive. I weep easily, I believe people easily, I trust them, and sometimes I find I have been taken advantage of, but then, that is who I am. I do not hide my emotions. I am what I am and my work reflects that."
Rohit Bal says he feels he is bursting with as many ideas today, as he did when he first began as a designer, and adds, "My creative best is yet to come. There is so much going on in my head. I feel more intensely involved, more tuned-in, and more passionate now than ever."That is something that is clearly evident – just  as his first show created headlines, even today, his outfits like Ranveer's sherwanis, are still getting accolades.
When it comes to his relationship with Bollywood, Bal is very clear that that he does not need film stars to endorse him. He says, "Bollywood as an industry is incestuous. It only helps itself, it can never help the fashion industry. I have never designed for a Bollywood film because their requirement is for specific costumes for a particular film. It is not an expression of my creativity or my inner being. I do not work the way Bollywood works. Because of who I am, I have never had Bollywood dictating terms to me, even though I have designed for many actors, all of who are friends and artists I respect greatly." Akshay Kumar, Amitabh Bachchan,  Ranveer Singh, Aishwarya Rai Bachchan, Sonam Kapoor, Priyanka Chopra, Ranbir Kapoor, Ranveer Singh and Karan Johar, all of them have worn Bal's creations. "And it has been a wonderful experience designing for them." But, he adds, "When I do a fashion show, it is the garments that are the stars."
The last word on Bal comes from Bal himself…like he put up as his status in a recent FB post, "I am happy I have Rohit Bal in my life." So are we, Gudda, so are we!