The party season is just around the corner. And from opting for a bold colour, to going monochrome, we all strive to be the next trend-spotter! Every season brings with it, its own colour palette. While a few shades never go out of style, some hues fade away very quickly. Besides, gone are the days when men were spotted at cocktail parties or social gatherings wearing only colour palettes of black, blue or white.
The millennial men opt to wear both, bold, and unconventional colours, not just for social outings, but also in the professional zone. This season has a few trending and avant-garde colours on offer, that are all set to take the domain of men's fashion by storm, helping them make a statement as bold as they would like it to be.
Founder & CEO of Corporate Collars, Harssh Chheda, shares his views on the innovative and unusual colours that are ruling the men's fashion zone currently, and how to be a trend- spotter at the next cocktail party you attend.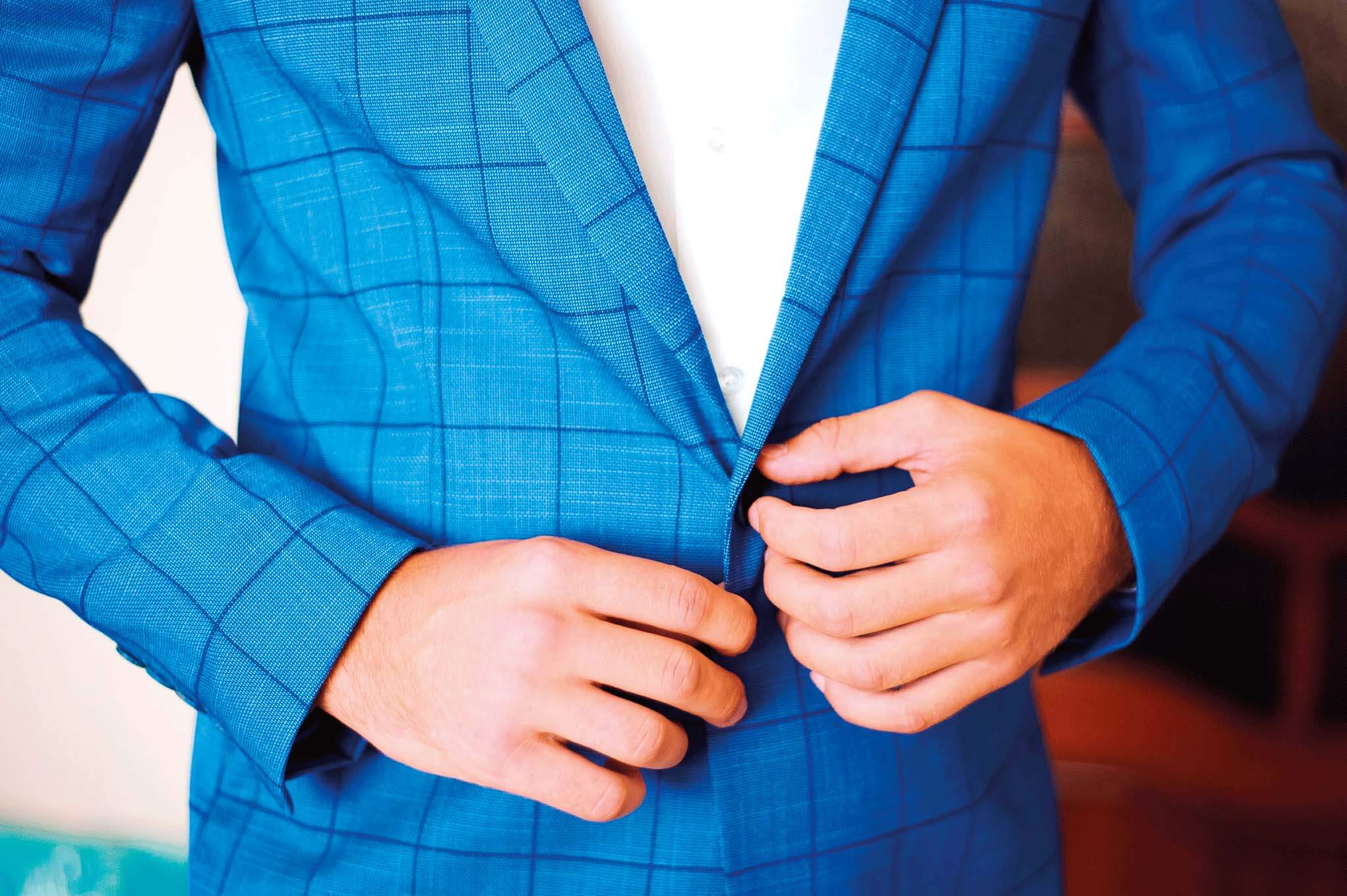 Green: A colour that complements all skin tones, green is truly your safest bet when you want a perfect look and you need to think twice about upping your style game. Shades like emerald green help keep it simple, yet look classy. The liveliness and energy associated with the colour, speaks nature, and will undoubtedly lift your spirits. All you need is to pair them effortlessly with your basics, and step out with poise.
Electric Blue: Needless to say, blue is for men. For the ones who are not really into experimenting with new shades when it comes to fashion, electric blue is definitely the perfect go-to option for you. A vibrant colour that seems to be trending each passing year, electric blue is a complete saviour, that works well with almost everything. Match it with a humble pair of beige trousers and create a sensational look. There is absolutely no colour that would not pair well with this bold shade. It is an easy colour that is perfect to wear during the day, or for an evening outing. If you opt for a day look, you can consider pairing an electric blue pair of trousers with a light-shaded linen shirt. Similar rules apply to the shades of royal and cobalt blue, owing to the fact that they all have similar undertones of purple. When mixed with black, these shades help to create an extraordinary and impressive look.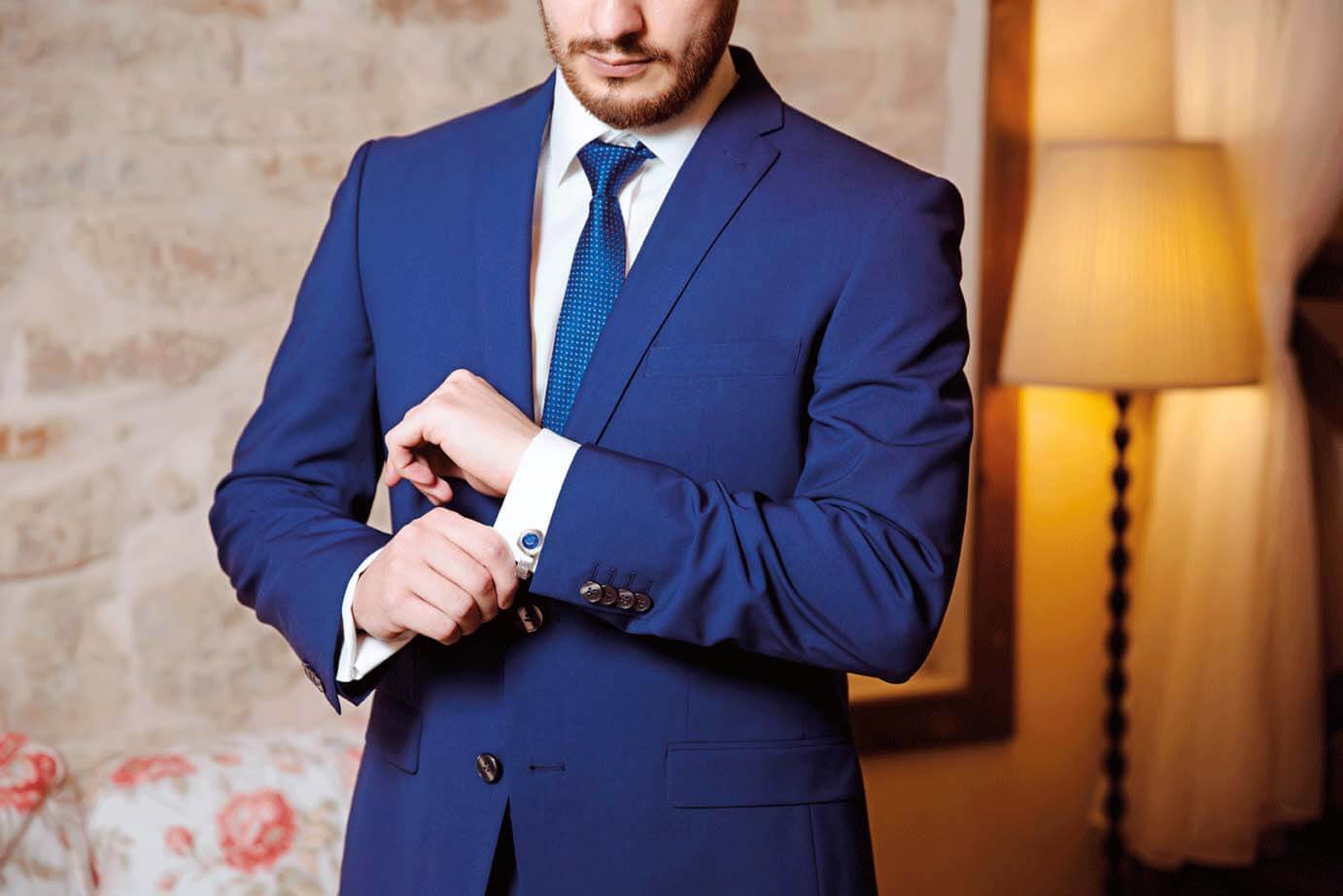 Pink: Men can look effortlessly classy and chic in pale pink shirts. In fact, pink shirts have become quite popular now. While pink t-shirts may not look good on everyone, shirts are certainly the safest bet, and can be donned on either casual, or formal occasions. The colour suits men of any skin tone, if you are darker in complexion, a light pastel pink shirt will lend you the desired look. If you have a light skin texture, a dark pink shirt would suit you best, and lend you a classic look. The simplest way to get started wearing something in solid pink is with a button-down shirt. These can never make your look go wrong. Pink polo shirts are another universally preferred option. You can always experiment with a pink chambray, as well. Button-down style shirts with protected shooting shoulder and elbow patches, successfully lend a masculine look. Pink looks classy with every colour under the sun, be it cream, grey, blue, brown, beige, khaki or black. Switching over from a pink shirt to a jacket or pants takes an extra amount of poise and confidence. One can also team up pink attire with boyish accessories like vests, suspenders, pocket-squares and ties.
Wine: Wine (burgundy) is a royal shade, lending an opulent look to your attire. The kind of sensuality this colour brings, makes it a perfect option for men to flaunt at a cocktail or a date night. This eye-catching shade will add more charm and testimony to your overall personality, and will up your style quotient in spades.
Red: The boldest colour of the spectrum, red correlates to strength and power. But, like any other bold trend, it definitely takes some amount of knowledge and practice to create the right kind of red look. When it comes to effortlessly donning this attention-demanding colour, there is no better way to do it than with a red coat or a jacket. This stylish sartorial addition will promptly turn up the drama and elegance of your look for an imposing ensemble. Whether you opt to wear a trench coat, blazer, or a simple leather jacket, the colour red helps to make it bolder and eye-catching. Red shirts or sweaters go well with good-old, black pants. This is undoubtedly the season's hottest trend.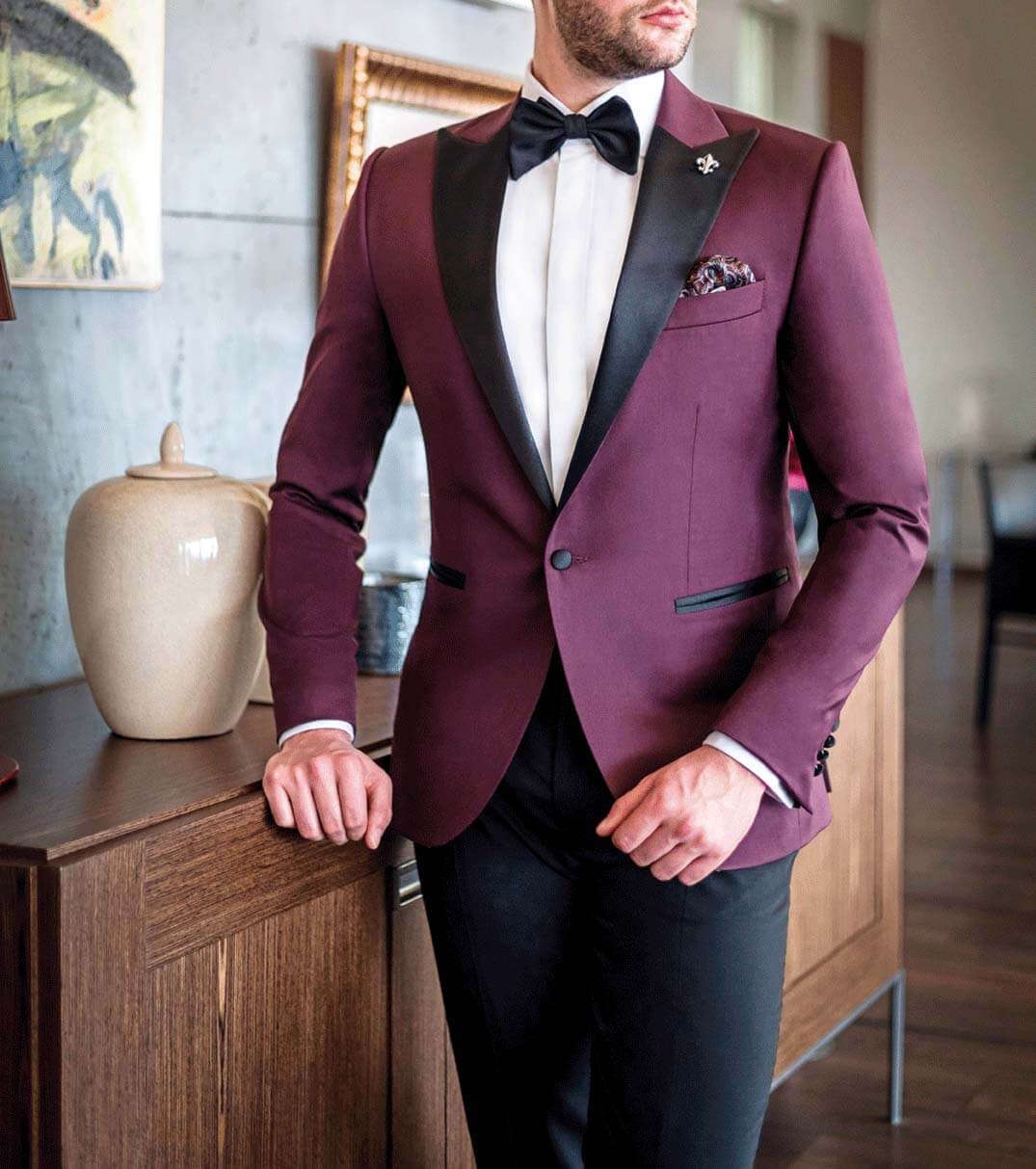 Yellow: Yellow includes a whole range of colours like from mustard, buff, gold, and butter yellow, to ochre and even tan. Based on its tone, yellow proves to be either a solid accent or can be treated as a neutral tone, so it remains an option for manifold seasons. Men can consider pairing a pastel yellow tie with sky blue, or a true yellow knit tie or a linen jacket in hues of mustard can also be an attractive option. An ochre sports-coat teamed with grey trousers also lends the desired bold look when it comes to menswear.
Purple: If all you desire is to rock the cocktail party with your incredibly stylish attire, you must consider pairing a purple coloured shirt with a dark blue suit, and team it with a lovely pair of black derby shoes. Purple shirts, and a charcoal or black chinos make for a smart casual combination, and is an opt attire well-suited for almost all occasions, lending you an in-style feel. A purple shirt paired with simple white jeans is a perfect blend to add to your casual line-up.
The notion of colour-matching puzzles even the most stylish of men. However, unless you want your wardrobe to look very dull, you will at some point have to learn to tackle the issue. Bid your final goodbye to all your dressing woes. The above-mentioned bold colours will only help you keep up with what's trending this season. So, wait no longer, get a couple of these bold and unconventional beauties in your wardrobe, and let the colours do the rest of the talking.