Modelled on Through the Looking Glass into a world of whimsy and wonder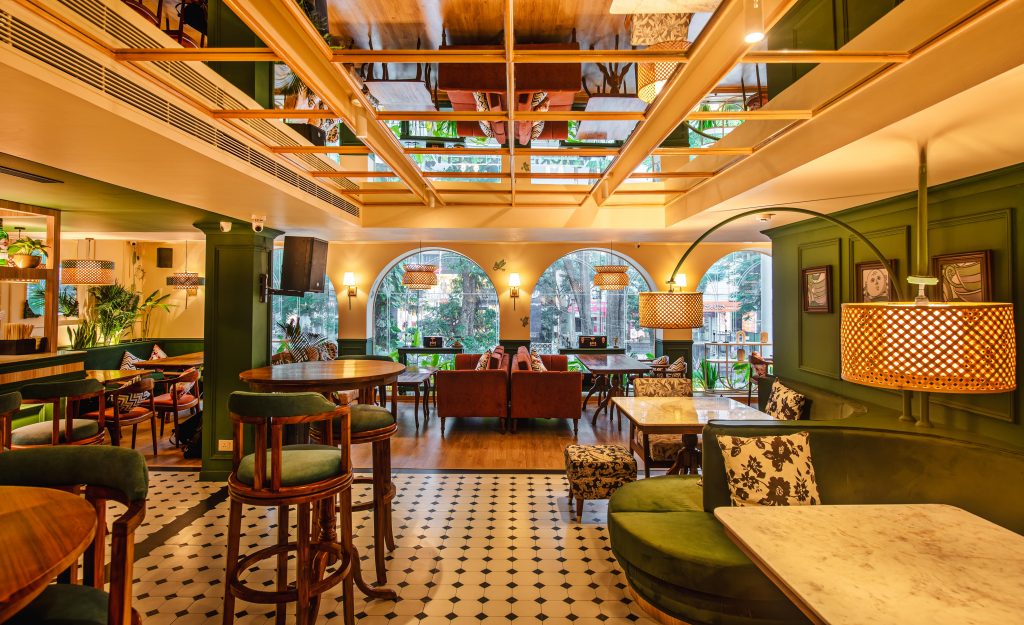 The Drawing Room, Indiranagar
Introducing "The Drawing Room" by Impresario & Smoke House Deli, an innovative concept that transcends everyone's beloved deli into a cocktail friendly zone, a spot for meeting friends, laughter, cocktails and delicious conversations. The space is a gourmet uplift, giving guests an artistic and relaxing escape from the hustle bustle of daily urban lives.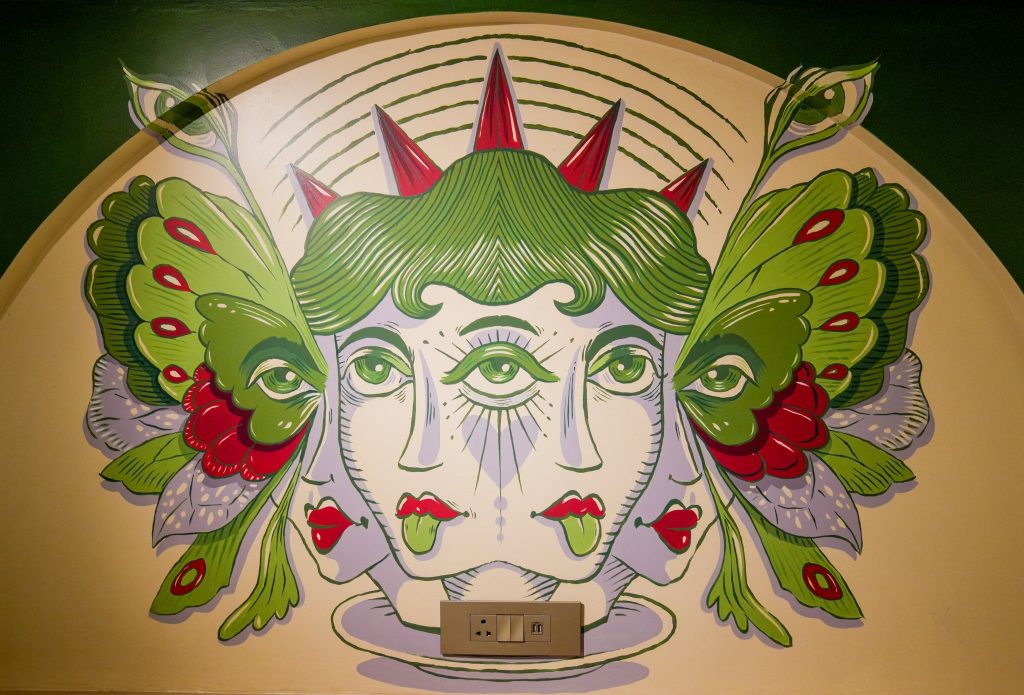 In this ethereal concept, every detail has been meticulously crafted to reflect a fusion of elegance and whimsy. Verdant hues of Myrtle and Dark Spring interplay with lush greens, juxtaposed against the opulence of creamy whites. Murmurs of mystic and wonder adorn these walls, casting a spell of fascination. As one sinks into the plush lounge seating or perches at the high tables, guests are enveloped by textures that invite touch and lush flora, breathing life into the space. The Drawing Room has been designed as an intimate palace, inspiring connections, a sense of belonging, and nurture creativity.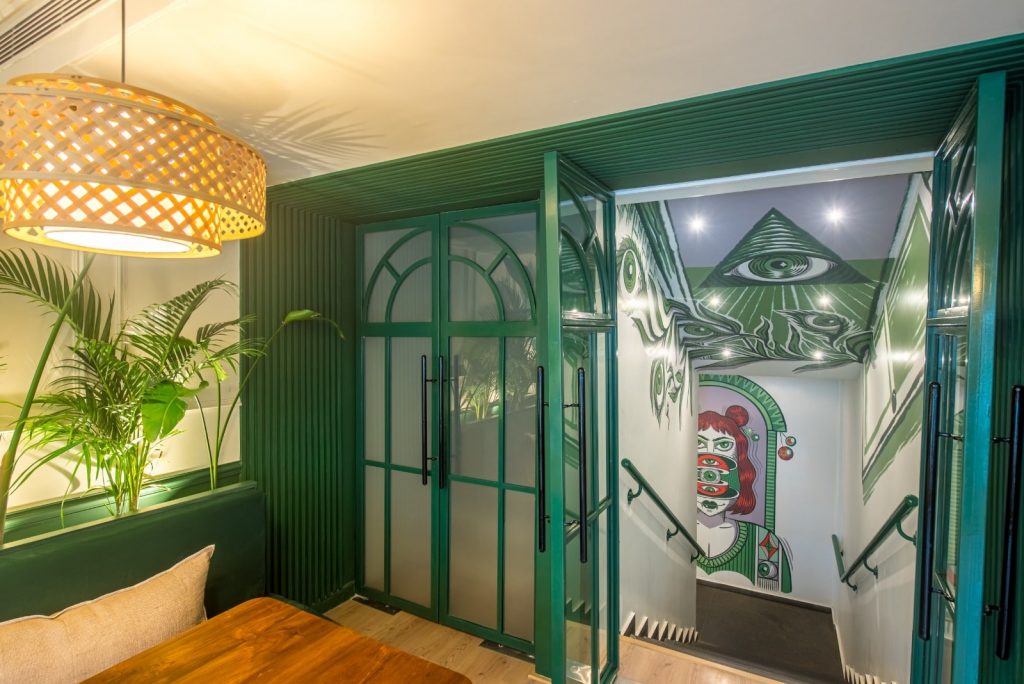 As daylight streams in, The Drawing Room bathes in a luminous glow, a haven for gourmands to indulge their senses. As twilight descends, it transforms into an intimate sanctuary, setting the stage for engaging conversations over trend-setting cocktails. Music evolves with the rhythm of the day, from chill-hop daydreams to vibrant up-tempo nightscapes, echoing the ascent of the moon.
Its allure lies in the promise of an enchanting embrace—where ambiance, flavour, and charm intertwine to create an experience that transcends the boundaries of flavour and elegance. Some of The Drawing Room's signature cocktails include the Through the Looking Glass (Ballantine's Finest Scotch, Homemade Grapefruit, Basil and Honey, Ginger and Lemon Soda), Timekeeper's Smoke (Jose Cuervo Tequila, Cointreau l'Unique, French Orange Liqueur, Cold-pressed Oranges, Smoky Lapsang Souchong Tea and Himalayan Pink Salt) and Raspberry Foam (Absolut Blue, Swedish Vodka, Milk-clarified Fruit Punch, Raspberry Foam), among many more. The idea is to promote conversations over creative cocktails. Here, one can find desserts inside a cocktail glass too!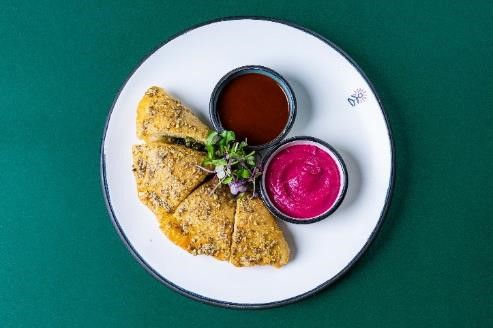 The Indiranagar Drawing Room features an all new hearty small plates menu for a gourmand's delight. Highlight dishes include Crispy Neapolitan Pizza, Corn Ribs AOP, Smoked Chicken Wings Corn Ribs, Avacado Inc., a Non-Vegetarian platter comprising Smoked Chicken Wings with Gochujang and Mirin, Chicken Croquetas with Creamy Gribiche Sauce, Creamy Goan Choriz and Bacon Squares for a wholesome meal.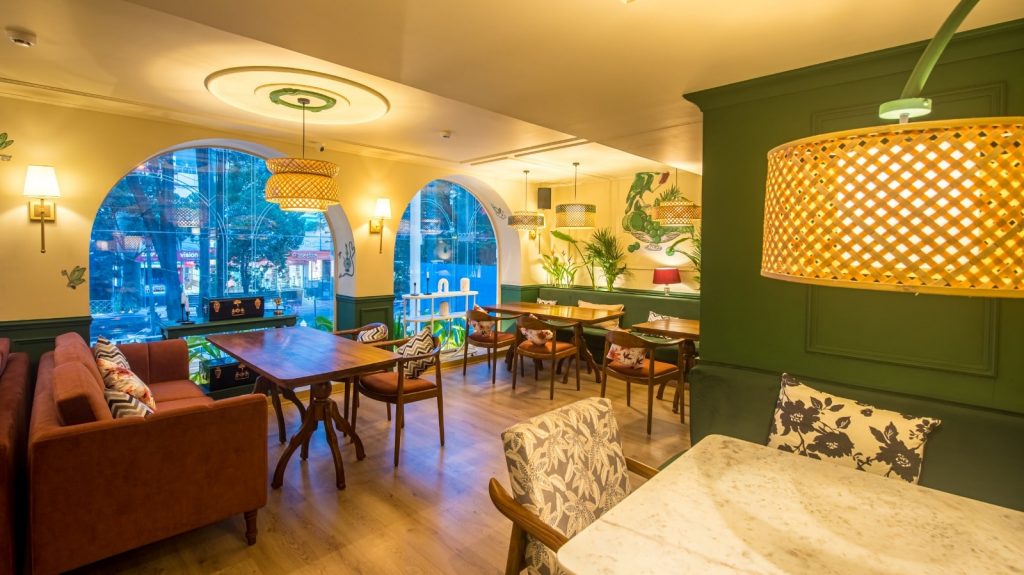 Mohit Balachandran, Brand Head at Smoke House Deli shares, "As one steps into this elixir of imagination, they surrender to an alchemical blend of flavours and artistry. Innovative cocktails await them with each sip, as our guests discover a distinct narrative of balance, quality, and presentation. A gourmet bar dining experience, featuring a healthy mix of delicious flavours and gourmet ingredients. Highlights like the Seared Scallops, Hazelnut crusted Lamb Chops, Grilled Black Cod, flat breads and small plates elevate the bar dining experience. Within The Drawing Room walls, the seamless fusion of gastronomy and artistry creates an enchanting tapestry for the senses."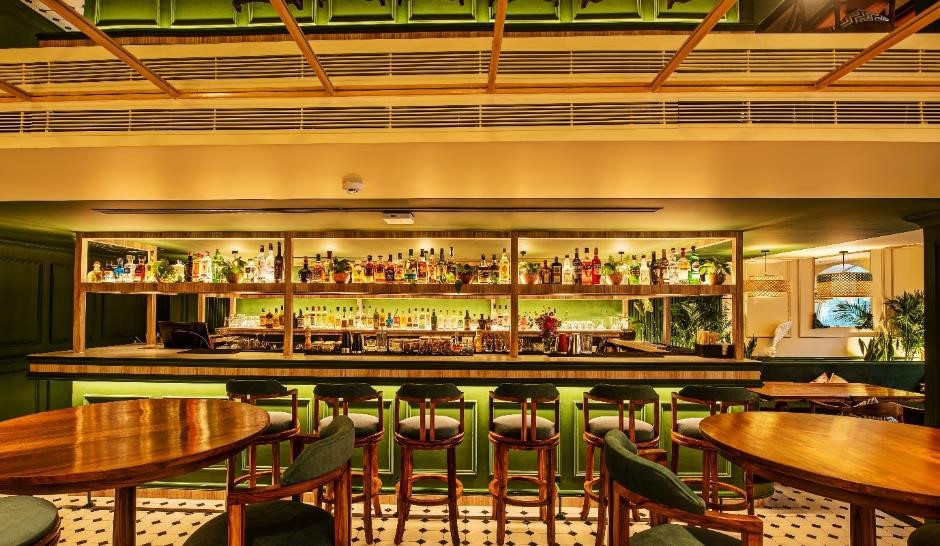 In this lively world between the worlds, the notion of usual gives way to the enchantment of conjuring, an artistic dreamscape where cocktails and culinary mastery thrives.