Nutrition and flavor brought together by a cloud kitchen with their science based meal plans
While the world tries to get healthy every passing day; sugar, spice, and everything nice is all a person desires to eat. The crispy, velvety, tender, and all kinds of textures that devour one's taste buds; a scrumptious meal is a way to everyone's soul. Although all fitness freaks have a dedicated control on their taste buds, why compromise when one has a healthier alternative. Nutridock brings in vegetarian and healthy meals for all fitness freaks without negotiating with their taste buds.
Aditya Bafna, Entrepreneur & the founder at Nutridock, who has been associated with fitness brands like Asics, Speedo, Giant; realised the importance of nutrition in fitness, this gave birth to Nutridock. He felt an immense shift in his physical and mental well-being when he adopted a healthy lifestyle that was centered around good nutrition. This evolved into an idea that was exceptional, and could be cherished by all; licious food with proper recipes curated by the very own Chef Rakesh Talwar, who breathes life into the words of their nutritionist. He has achieved a milestone in his journey while working on introducing signature dishes of his own to the larger audience throughout his journey in the culinary world. This implies that the food served here has the proper calculated nutrition an average person would need, all designed by a celebrity chef. If one aims to follow a diet plan, this amalgamation of nutrition and essence could be the best solution to avoid any compromise.
Nutridock's main motive is to make a healthy lifestyle sustainable for everyone. It cannot be achieved by going to extremes or unachievable fad diets, but by making sure that one's body gets the right care that it deserves with every meal they eat.
Nutridock is a mindful eating concept that offers users to create healthy eating meal plans. Their menu is categorized into – Bowls, Juices, Salads, Sandwiches, Smoothies and Wraps. They also plan to introduce new dishes to their menu every three months.
There is a variety of Bowls to choose such as The Builders Paradise which is one of the best immunity-boosting dishes making it one of the best sellers. While Stir-Fried Greens and Quinoa bowl gives a tough fight to bloating. All the bowls are served with sauteed carrots and French green beans.
The healthy green Salads that break the stereotype of being tasteless include The Super Autumn Salad being one of their best sellers, and Fibre Me Up keeping one's digestive system as fit as a fiddle. This meal is the perfect blend of light, yet delicious and fulfilling.
Their crunchy, brunchy and licious Sandwiches include the Sandwich Italiano, one of the simplest, most lightweight, and tastiest lunch options. A BLT without cruelty or the Vegan BLT is definitely a winner here.
Their Wraps include the Falafel Wrap that is the perfect balance of texture, flavors, and colors, while their Moroccan Cottage Cheese Wrap is a fantastic blend of salad ingredients. Could they get any healthier?
Their creamy Smoothies are a match for everyone, which includes the Chocolate Protein Smoothie Bowl being as awesome as a blossom. The creamy, sweet and healthy, Strawberry Banana Smoothie is a heavenly drink to fuel one's body for hours. While overflowing with the healthiest of ingredients is the Green Protein Smoothie.
Their super-nutritious Juices such as the Immunity Charger, is an ode to all those health freaks who prefer wellness shots to booze shots; there can just not be a better drink with anti-inflammatory properties than this one. The Cleanser boosts one's immune system with delicious vegetable juice. The Vision Enhancer is a nutrilicious alternative that combines it with the goodness of carrots to make an appetizing and appealing juice.
A meal can never be complete without a soulful Dessert, but doesn't that mean a rise in calorie intake? Not at all! Nutridocks' Desserts satisfy one's taste buds without letting them know the little secret of their healthy twist. Raw Brownie Bliss is a healthy derivative of the same old favourite brownie. Chia Seeds & Coconut Milk Pudding is loaded with coconut flavor, which makes it irresistible and rich with omega-3s.
A carnival of nutritions, every meal is crafted to fill a fitness freak with delectable flavors and a healthy lifestyle. The factors that everybody longs for in a meal is served through Nutridock as their one stop solution to turn health to ease.
With their subscription plans to commence soon, customers can not only order a personalised plan, but can also edit or omit the meals as per their needs and preferences to ensure there is no wastage of food. The meals come with weekly follow-up and are calorie counted. So, Like, Share, and Subscribe to get all the delicious goodness they serve.
For more information: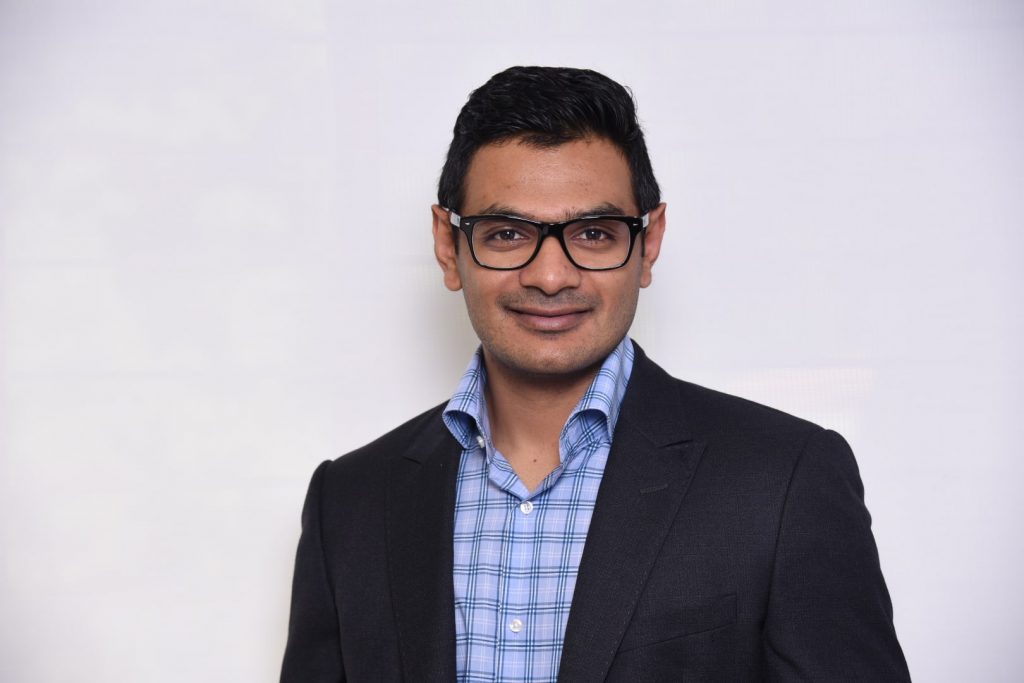 Order can be placed directly via Website: https://www.nutridock.com/; they are also available on Zomato & Swiggy