In this information age, there is an abundance of factual and mythical health and fitness advice. It is hard to separate facts from fiction, and the decision often creates mass confusion. Buying into these half-baked trends and misconceptions can really mess with your head. If you are toiling hard, to get in shape, in terms of food and exercises then one thing you must always keep in mind is that our bodies are like fingerprints. No two of them are remotely the same, thus what worked for one might not work the same for the other. So always keep a track and consult your physician to drop your pounds safely and smartly.
Given here are the false myths and misconceptions, revised and approved by the experts, one always fall into believing.
1. Eat less exercise more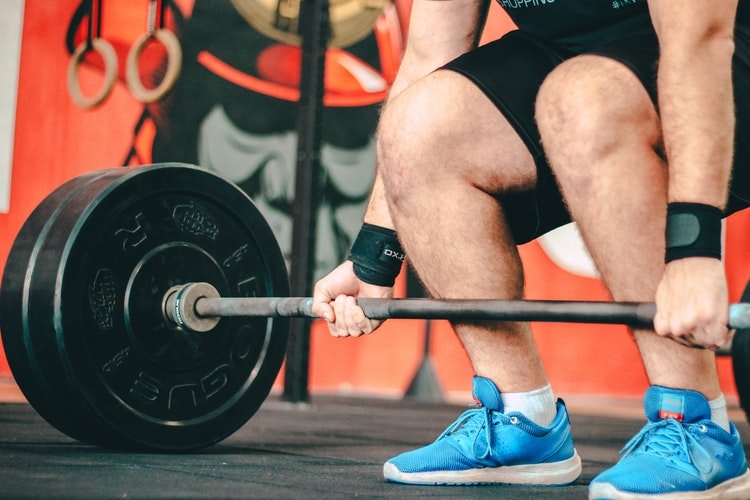 Clearly, physical exercises and activities are a big boon for your mental and physical health. But for weight loss, exercises alone can't master the game. A calorie in vs. calories out is the basic calculation needed in clinically significant weight loss. You can't burn 500 calories in the gym and hog 1500 unhealthy calories and expect a miracle. A high-intensity workout lowers the body's level of cortisol, the stress hormones that make you hungry and fat. But the numbers can often fluctuate and it is important to add low-intensity workouts to your regime too, like yoga. Forcing your body to adapt to a rigorous new routine in haste can backfire and harm your health. Thus consistency of an equal balance of food and workout should be the preference for healthy living.
2. Gluten-free nourishment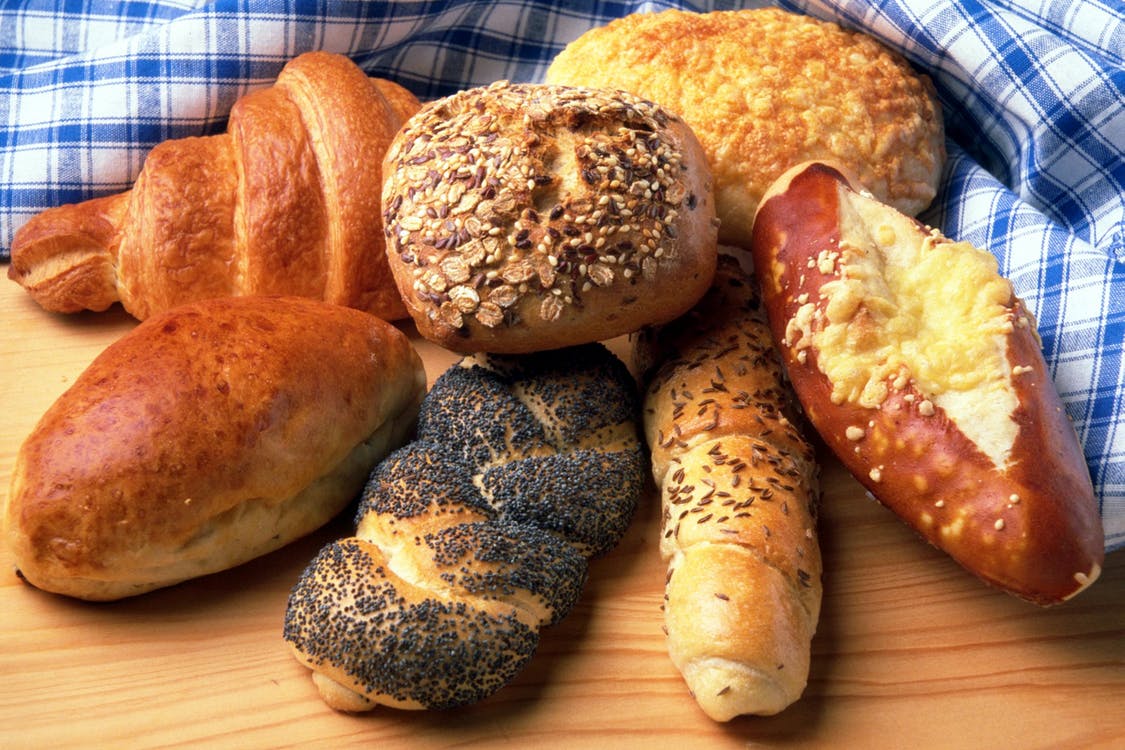 Carbohydrates have always been deemed as the devil making people boycott carbs believing that it leads to weight gain. Nothing in the healthy-food world can be more wrong than this. If you avoid carbs in your meals then your fibre intake will plummet and this will cause severely to the metabolism process. A small amount of carbs is a must on your plate, choose foods which are rich in flavonoids like strawberries, grapes, bananas, pears, peppers, onions and all types of celeries, then there are non-starchy veggies like broccoli, carrots, and kale. Carbs fuel our bodies but the bad refined carbs the experts warn you against are processed snacks, white pasta, white rice, and sweets and these should be avoided.
3. Pills and surgeries are the way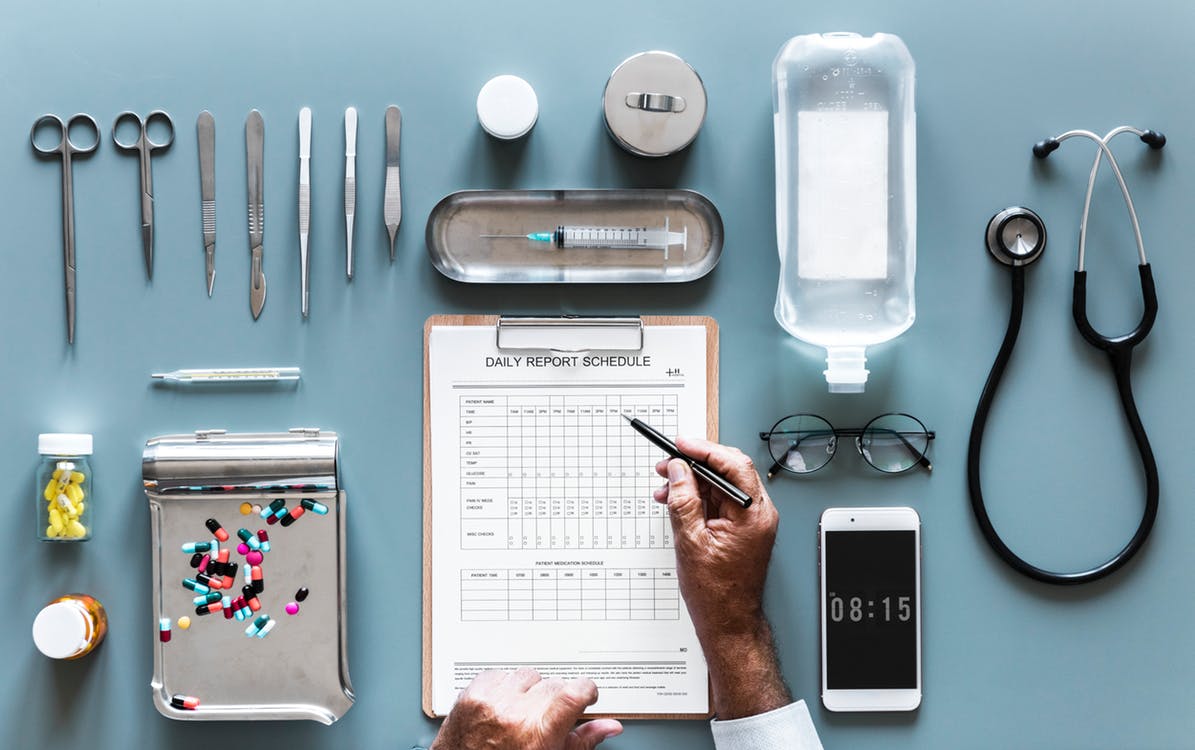 Surely weight loss pills and weight shedding surgeries are a quick fix, but most of these out in the market are un-prescribed and unlicensed products and such pills can disrupt the heart rhythm, make you jittery, and increase the blood pressure and seizures. Use of such supplements create false weight loss and makes the fat crawl back soon on your body. Invasive procedures of surgeries like bariatric are likely to invite risks like blood clots, infection, lung and breathing problems, stroke and heart palpitations. Some supplements have ingredients that give a caffeine boost causes lack of sleep which ultimately increases the cortisol hormone which may increase the weight and sustain the abdominal fat. This shortcut definitely tops the chart of myths and misconceptions and one need to keep a safe distance from such black holes.
4. Giving up alcohol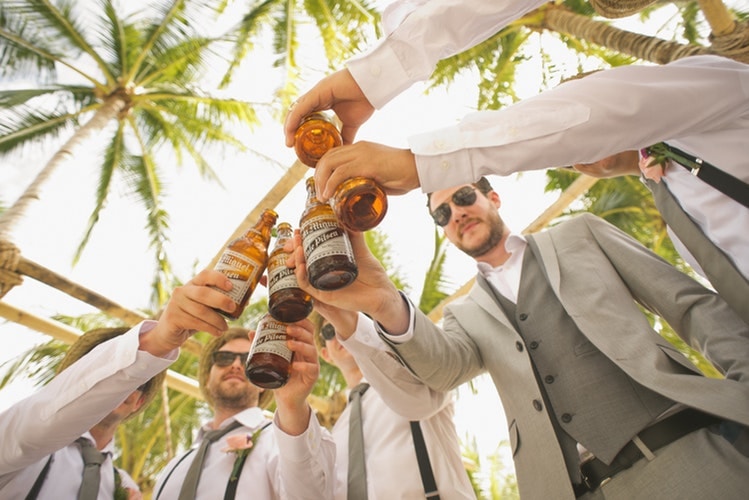 Now, this myth definitely broke many hearts than a breakup. Alcohol is definitely loaded with empty calories and the aftereffect of drinks make you overeat and crave for greasy atrocities, high-calorie foods. But this does not mean one forcefully shuns down alcohol from their life because it messes with their willpower of losing weight. Alcohols have many surprising benefits of its own so instead of running away, limit yourself to just 2-3 drinks per week, avoiding waist-widening sugar bombs like margaritas and cocktails with sugary syrups. Swap your drinks for low-carb beverages like dry wine, classic vodka soda, light beer and avoid all the sugary mixers and you are still the strong player in the shed-weight game.
5. Fats make you fat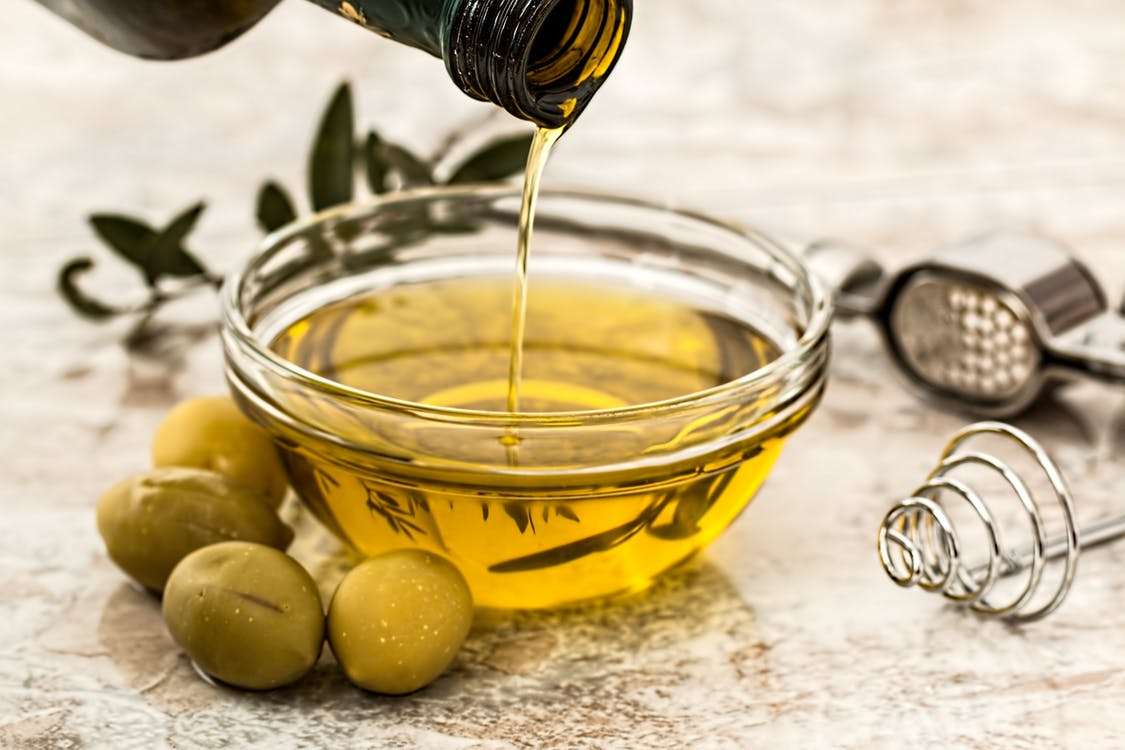 No little dove! All fats do not make one fat. In the defence of fat, they really do help in boosting metabolism. A healthy fat is brilliant for the brain, good for skin health, cut appetite, prevent fat storage, it is anti-inflammatory, boosts calorie burning and fuels weight loss. Nuts, nut butter, avocados, ground flax seeds, hemp seeds, walnuts, fatty fish like wild salmon, healthy oils fill you up and make you less hungry. These foods keep your blood sugar stable thus keeping you away from binge eating. Stick to a nutrient-dense diet keeping the body sugar and insulin in mind. You will often come across fat-free products but remember if not fat they are loaded with sugar alcohols, sugar substitutes and sodium. Eating too much of even the good stuff can destruct your weight-loss progress.
6. Healthier food is expensive and not tasty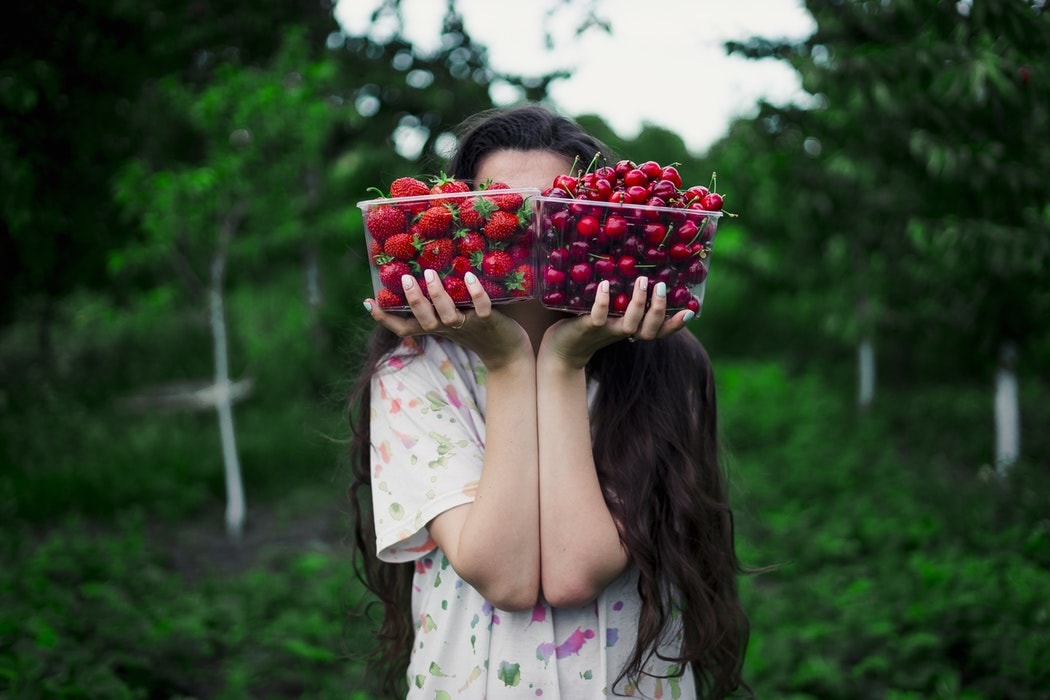 Expensive! Who says so? Healthy food does include varieties of food like protein, carbohydrates, minerals and fats but you can always mix and match and fill your platter with whole food. Instead of just some expensive meat take a small amount of meat and mix it up with veggies, beans and pulses. The hidden addictives of the processed food made of artificial sweeteners, added sugar and man-made fats mess with your plate and hijack your taste buds making you crave for more salt and sugar and once you step into healthy eating everything tastes bland and dull to you. But give time some time because soon you will be able to enjoy the subtle sweetness of berries and tartness of cherries and other citrus fruits; you will appreciate how onions, garlic, pepper, ginger enhance the flavours; turmeric and seed-based oils stirring the taste buds the treat they deserve. These natural flavours will teach you how to get most from these natural health treasures.
7. No-no to late night eating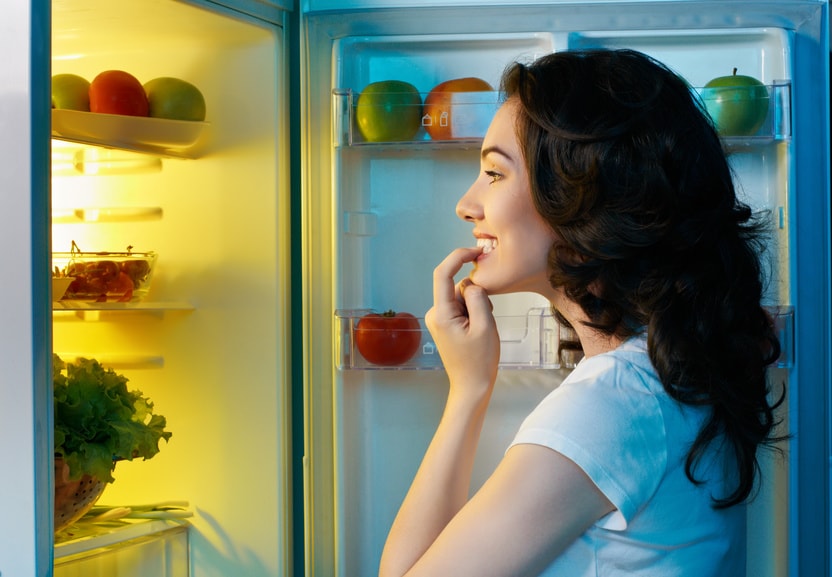 You will hear celebrities always quoting how they stop their food intake after sunset and after 6-7 pm, which is true but does not mean it will hamper your health if you crave for food in the midnight or you get time for your dinner only after late hours. Experts say that as long as you are eating healthy with calories in mind and avoiding junk it is okay, sometimes, to eat at odd hours. Many cannot follow the time restrictions due to work and other important reasons so they end up eating late at night or wake up with food cravings, these food cravings should not lead you to junk kept in your fridge so to be in a safer zone stack your freezer with good food for such emergencies. Although eating 2 hours before sleeping and within an hour or two after waking up is advisable, also keep a gap not more than 4-6 hours between meals.  
8. Crash diet to crash calories
Believe it or not, starving yourself is a very mindless idea. Crash diets always ask you to skip your meals in order to reduce your calorie intake but keeping yourself hungry can increase your frustration, irritability and cascade negative feeling. A long wait for that one meal makes you ravenous later in the day where you crash down on anything you lay your hands on. This makes your body to hold on to fuel by slowing down your metabolism process and confuses the body and triggers overeating of wrong food. Instead of such diets include lean protein, complex carbs, fresh fruits and fibre-rich vegetables all in a limited portion. You can even snack on mini healthy meals to keep yourself in a healthy and better mood.