By Mr. Sumit Garg (MD and Co-founder, Luxury Ride)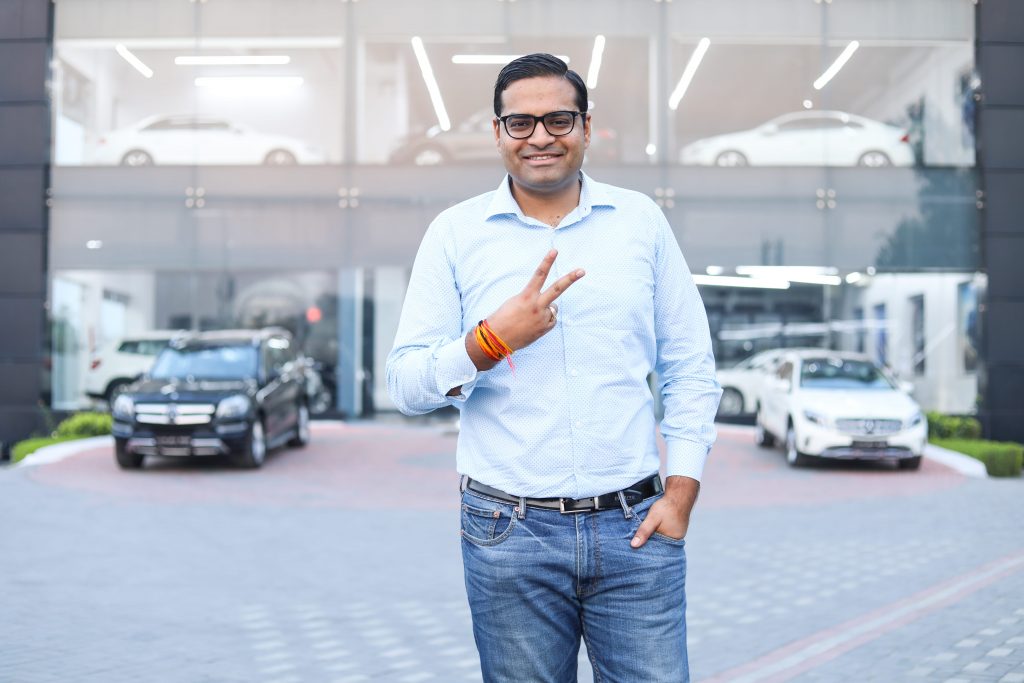 As the pre-owned luxury car industry is instilling faith as a reliable player, the potential buyers are faced with the dilemma of making a tough decision. They are reconsidering their options to choose between a pre-owned luxury car and a new high end car. With more buzz being created around pre-owned luxury cars in recent years, the market has a great scope of advantages to offer.
As the name suggests, the premium experience in a luxury car speaks for itself. Even in a pre-owned car, the essence of luxury cannot be separated. The proposition is further strengthened by the unrivaled performance which cannot be offered by other cars. In India where cars are a sign of status symbol, owning a luxury car can make people drool when taken out on the streets.
But when it comes to making a decision, it is really very difficult for a buyer to make up their mind for a pre-owned luxury car. For better clarity, let's take a look at some of the pre-owned luxury cars that offer better value for money than a new expensive car.
1) BMW 520D Luxury Line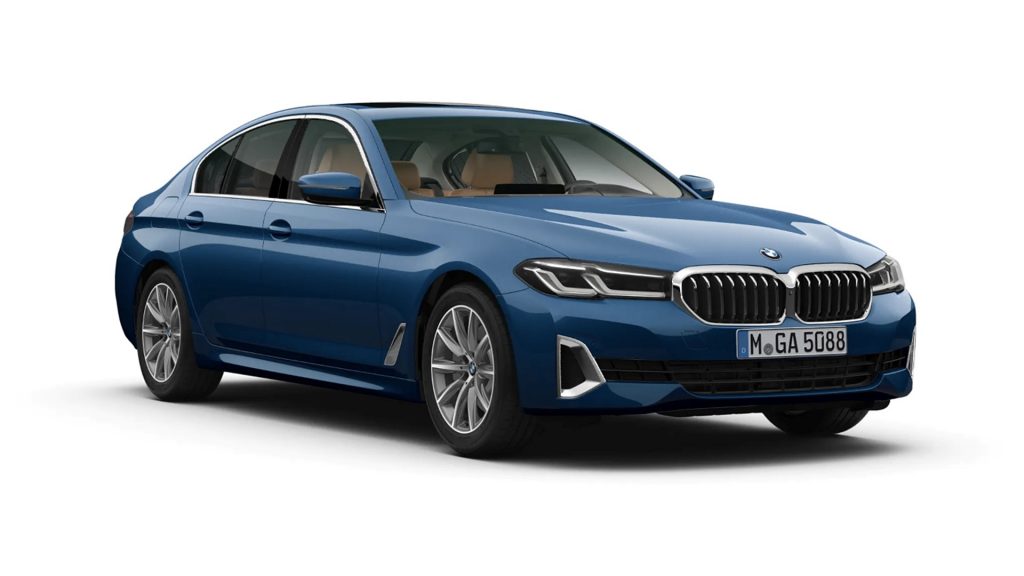 The model is making a buzz in the market for its long list of equipment and the premium feel it gives at the same time. It comes with all the features a person can ask for. The list is endless with four-zone automatic climate control, panoramic glass roof, intuitive iDrive backed up with touch screen and gesture control, highly advanced navigation system. It also has Harman Kardon surround sound system and the key fob in the form of mini smart enables remote car parking which goes way beyond with its vital features giving information about the fuel range that too at the convenience of one's room.
It has B48 1995cc four-cylinder turbo-diesel motor and the aluminium motor creates 188bhp and 400Nm of torque. The diesel motor of the BMW 520D Luxury Line has one of the most refined four-cylinder units. The model has an eight-speed automatic gearbox that makes gearshifts fast and smooth and makes the most of the engine power.
The speed is impressive. It just takes 7.8 seconds to reach 100kph which is made possible by a potent gearbox that enables pretty brisk in-gear times even in eco-pro mode. The credit for the car's resilience can be given to the rigid chassis, adaptive dampers standard, its absorbent low-speed ride, and well-judged spring rates that give a supple yet well-controlled feel at the same time.
2) Jaguar XE Prestige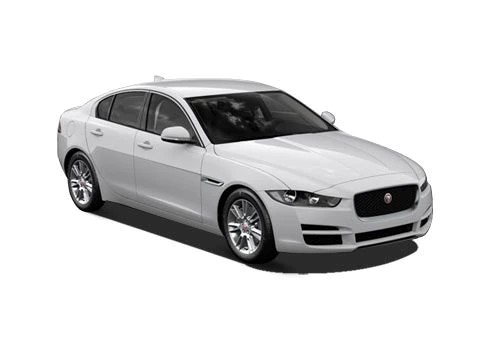 Jaguar XE Prestige is the best representation of the compact all-rounder executive car range. It comes with an enticing equipment list that features XE's economical diesel engines and a 197bhp petrol. In the presence of a manual gearbox, Jaguar XE Prestige can return up to 75mpg. It has a powerful 177bhp diesel that gives an impressive performance at 67.3mpg. The major highlights of the car are heated leather seats, an infotainment system with satellite navigation and DAB radio, rear parking sensors, and interior mood lighting. In addition to this, the safety kit ranges from lane departure warnings, traffic sign recognition, and autonomous emergency braking. The interior gives a plush feel where high-grade materials are used that are well complimented by the impressive build quality. Looking at the list of equipment, Jaguar XE Prestige offers the best value for money.
3) Mercedes – Benz GLA200D Sport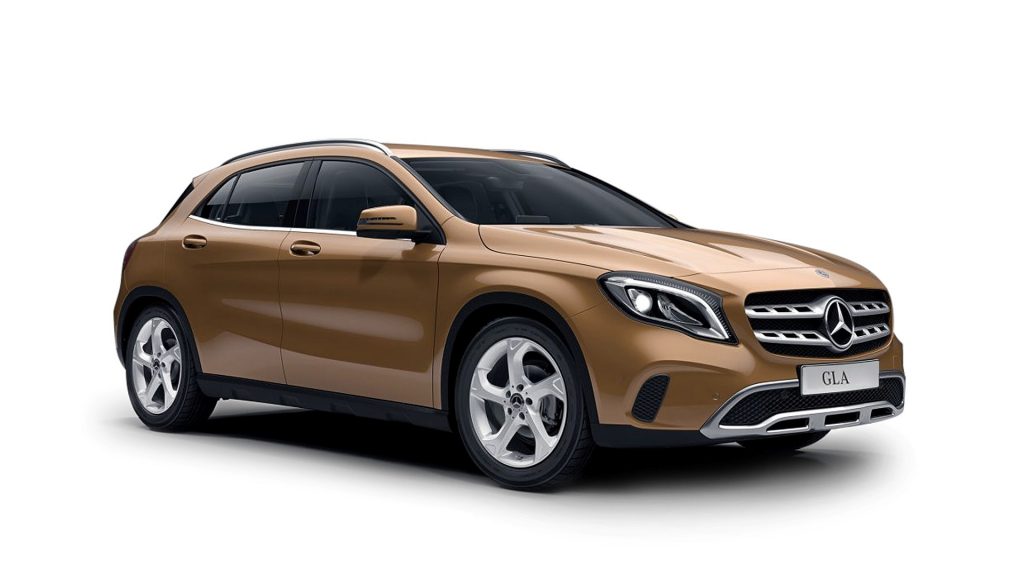 The Mercedes – Benz GLA200D Sport comes with a powerful 2.1-liter engine that displaces 2143cc. It produces a 134bhp peak power while creating a maximum torque output of 300Nm. The model is equipped with a 7-speed automatic transmission gearbox with a dual-clutch setup. The vehicle flaunts electro mechanical power steering system that makes steering handling very convenient. It offers a huge panoramic roof along with a sunroof package. The cabin is very spacious that is full of sophisticated aspects like cushioned seats, an air conditioning unit, and GPS navigation. The exterior gives a very stunning appearance with the bold radiator grille having two slats and the large headlamp cluster that enhances the look of the car. The model has some important safety features like seven airbags, a brake assist system, electronic brake force distribution, an anti-lock braking system, acceleration skid control, and a hill start assist. In addition to this, there are some added safety features that include an electric parking brake, electronic stability program, tyre pressure monitoring system, and seat belts for all its occupants. The major highlight of the model is its impressive ground clearance and excellent acceleration and pickup.
4) Audi A6 Matrix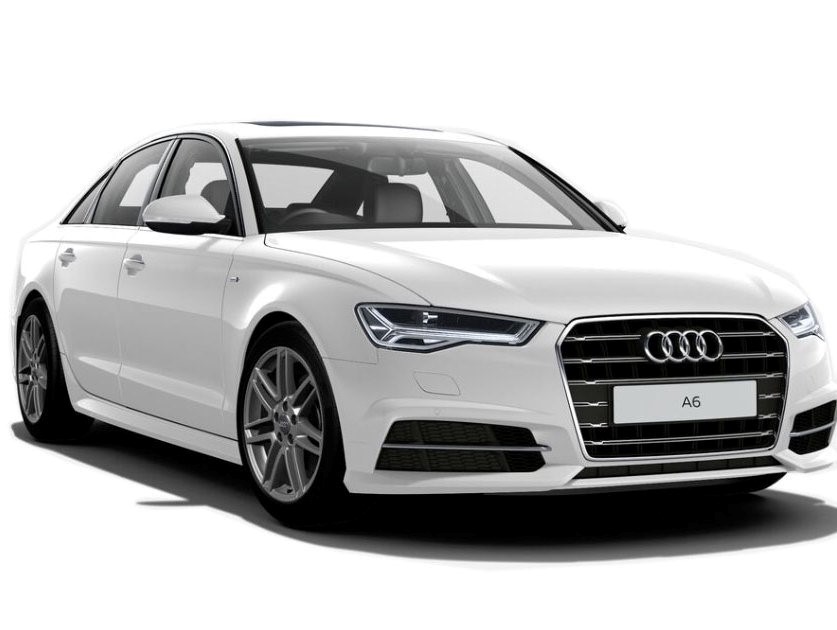 The Audi A6 Matrix offers a plusher and more premium look. With leather seats being changed to Milano, the cabin is the real treat that exudes elegance and sophistication to the car with the natural brown inlay nicely layered on the dashboard. The steering is well supported with an electrical adjustment for better rake and reach. There are multi-level controls for the operation of various functions. The vehicle has a larger central MID screen to enable a better display of navigation coupled with improved resolution. It has a highly advanced satellite view with rollers on the steering wheel to make zoom in and out for a clear view of the destination points. There is an 8-inch power retractable infotainment screen with a modern user interface that allows for a seamless reverse-view camera, navigation, Audi Drive Select, and entertainment. Along with this, there is a jog dial which can be operated with different buttons and has a finger recognition touchpad to ease up the operations.
5) BMW X1 S-Drive 20d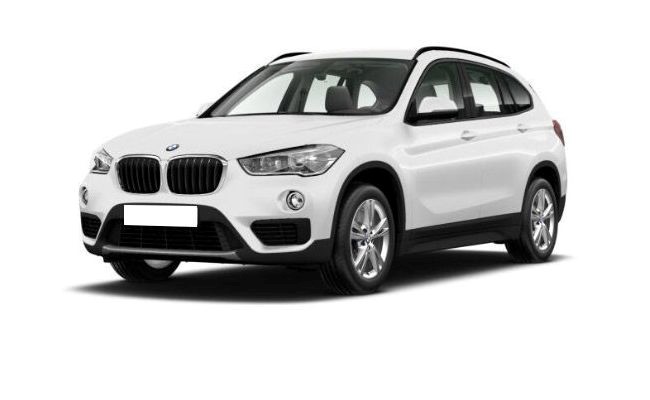 This model is highly preferred for its peppy diesel engine and unique appearance. It has a rear sloping roofline which gives it a BMW SUV appearance. This version has a 2.0-liter diesel engine that produces 188bhp/400Nm. In addition to this, for transmission duties, there is an eight-speed automatic sending power to the front wheels. One gets a firm ride which is not uncomfortable and is a plus point if one goes on the highway even with a triple-digit speed. The steering responds quickly to the turns and has two powered wheels with a lot of torque. BMW X1 S-Drive 20d comes with some comprehensive safety features like six airbags, traction control, TPMS, and an attentiveness assistant meant to check things like alertness levels on the basis of driving patterns.