Born in Meerut, Uttar Pradesh, Anubhav Singh Bassi is an Indian stand-up comedian, writer, and actor who has made a name for himself in the comedy scene. After starting his career as a lawyer, Anubhav realized that his true passion was comedy and began performing at open mic events in Delhi. His relatable content and clean humor have earned him a significant following on social media platforms like YouTube, Instagram, and Facebook. In 2019, Anubhav released his debut one-hour stand-up special, 'Bas Kar Bassi,' on Amazon Prime Video, which was widely appreciated and solidified his place as one of the most promising comedians in India.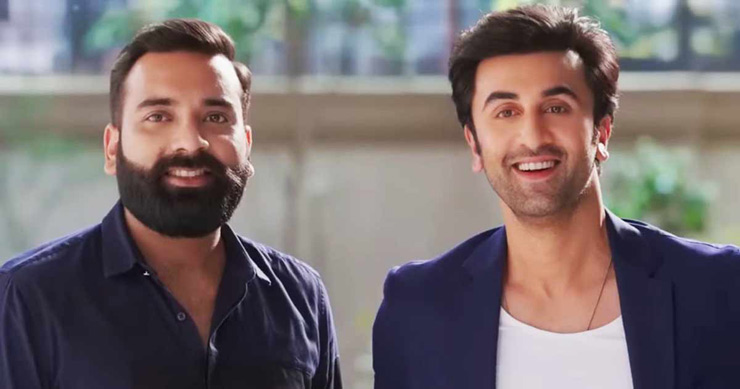 The story of the first standup 'Bas kar Bassi'
Anubhav Singh Bassi chose to give his first stand-up special a clever title – "Bas Kar Bassi" – which is a play on words in Hindi. The phrase can be interpreted as "Enough of Bassi" or "Stop it, Bassi," indicating that he has had enough of his own jokes and stories. This title reflects Anubhav's self-deprecating style of humor, where he often pokes fun at himself and his experiences. It is also a nod to his roots in Meerut, Uttar Pradesh, where people often use colloquial language and have a good sense of humor. Ultimately, the title "Bas Kar Bassi" encapsulates Anubhav's unique brand of comedy – one that allows him to laugh at himself while making others laugh too.

Bollywood Debut alongside Ranbir Kapoor and Shraddha Kapoor
The much-awaited Ranbir & Shraddha starrer 'Tu Jhoothi Main Makkaar' had been the talk of the town ever since its title was announced. With its vibrant and quirky posters, the movie had already managed to capture the attention of the audience. To give them a sneak peek into what they could expect from this movie, the makers launched its trailer on 23 January.
Anubhav Singh Bassi, a leading stand-up comedian in India, adds to the excitement as he makes his debut in 'Tu Jhoothi Main Makkaar'. His performance in this movie is sure to be a surprise package for everyone and they will get to experience his humorous act firsthand at the trailer launch event. Don't miss out on this opportunity and get ready for some fun and entertainment!
Recent Feather in his Cap
Apart from starring in a bollywood movie, Anubhav also won the award for Genius Stand-Up Creator Of The Year – 2023 at the global event Creators United Awards 2023 earlier this year, Creators United is the first and biggest creators festivals in India, the inaugural season was held this year in Goa, with several content creators and Influencers across India participating.