1) Jasmine Tea Phirni With Mangoes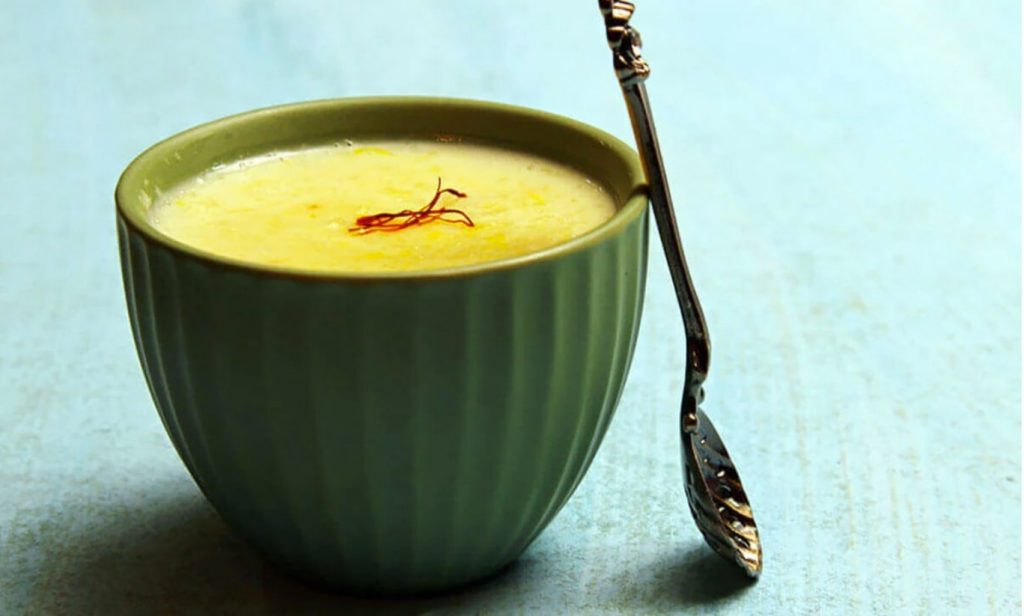 SERVES 8-10
Ingredients
• 8 ½ cups/ 2.1 liters Whole milk, divided
• ¼ cup/55 g White basmati rice
• ½ cup/ 100 g Granulated sugar
• 2 tbsp Loose Leaf Jasmine Tea Leaves
• 70 g Cashew nut meal
• A pinch of saffron
• 1 tbsp Sweetened condensed milk
• 2 Mangoes, peeled, sliced
Preparation
Soak the rice in 2 cups of milk for 4 hours, then place in a blender or food processor and process until finely ground. Transfer to large saucepan, add the remaining 6 ½ cups milk and sugar and heat over medium heat until it reaches a simmer. Place the tea leaves in a filter bag/ cheesecloth, making sure that the leaves have plenty of expansion room, and place in the simmering rice-milk mixture. Reduce the heat to medium-low and steep the tea in the simmering mixture for 15 minutes, stirring occasionally with a wooden spoon, then remove the tea sachet and discard.
2) Apple Tea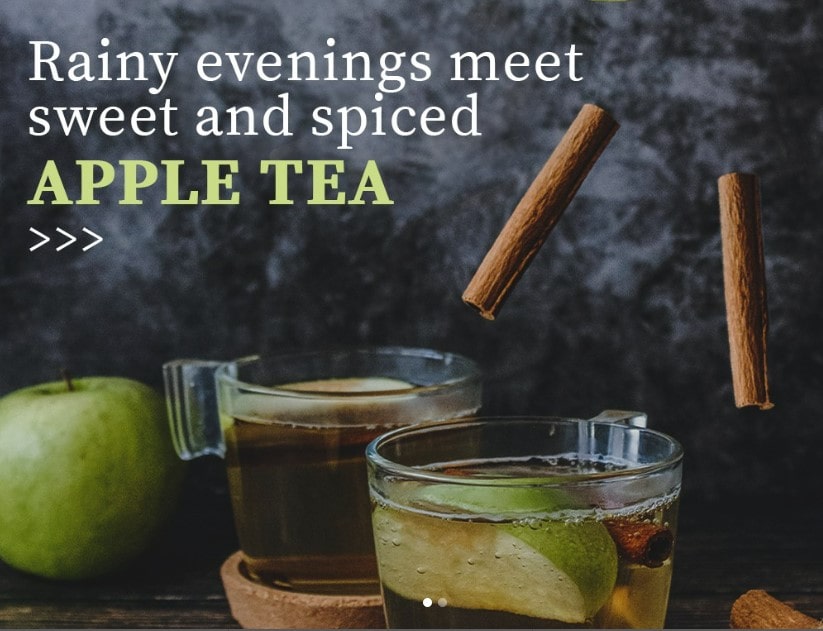 SERVES 2
Sip on the warmth of spiced apple infused with delicate green tea, creating a blissful harmony of nature and comfort.
Ingredients:
2 cups of water
2 teaspoons of Tea Culture's Apple Tea or 3 English Breakfast Tea Bags
1 tablespoon of honey or sweetener of your choice
Sliced apple (optional, for garnish)
Instructions:
1. In a pot, bring the water to a boil.
2. Add the Tea Culture's Apple Tea to the boiling water.
3. Reduce the heat to low and simmer for about 3 4 minutes to allow the apple flavors to infuse into the water.
4. Remove the pot from the heat and strain the tea into cups or mugs.
5. Stir in honey or your preferred sweetener until dissolved.
6. If desired, garnish each cup with a slice of apple.
7. Serve hot and enjoy the comforting Apple Tea during the monsoon season!
Sip and savor the soothing flavors of the Apple Tea while enjoying the rainy ambiance of the monsoon season!
3) Tea Chicken Piccatas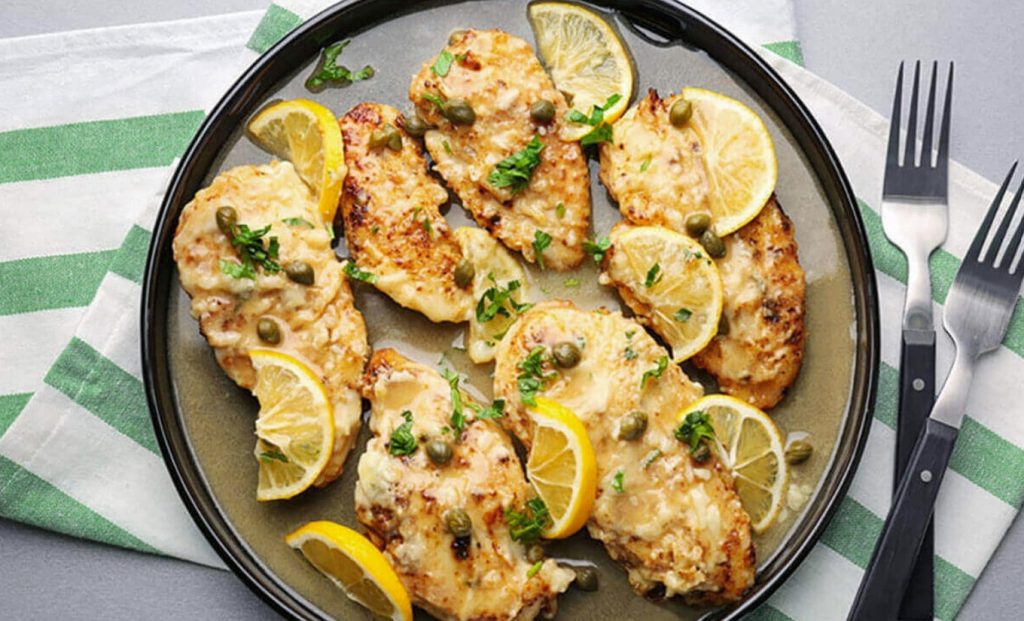 SERVES 4
Ingredients
• 2 Tablespoons all-purpose flour
• 1 Tablespoon ground pepper
• ½ Tablespoon kosher salt
• ¼ Teaspoons finely ground Oolong Tea
• 1 Pound skinless, boneless chicken breast halves
• 2 Tablespoons olive oil
• Juice of 2 lemons
• Large eggs – 2
• ½ Cup white wine
Preparation
Mix the flour, pepper, salt and Oolong tea in a large resealable plastic bag. Add the chicken, seal the bag, and shake until the chicken is evenly coated. Heat the olive oil over medium heat in a large non-stick skillet. Place the chicken into the pan and cook until browned on both sides, approximately 3 minutes per side. Remove the chicken from the pan and place on a sheet of paper towel to absorb any excess oil. Add the lemon juice and white wine to the pan. Cook, scraping up any brown bits, until the sauce reduces by half. Add the chicken back into the pan. Simmer for 5 minutes before serving.