Do you love espresso? here are some interesting and delicious espresso-based coffee recipes to try on world espresso day on 23rd November. Call your friends to try these recipes at home or just add these to your cafe menu for your guests.
Mocha Cappuccino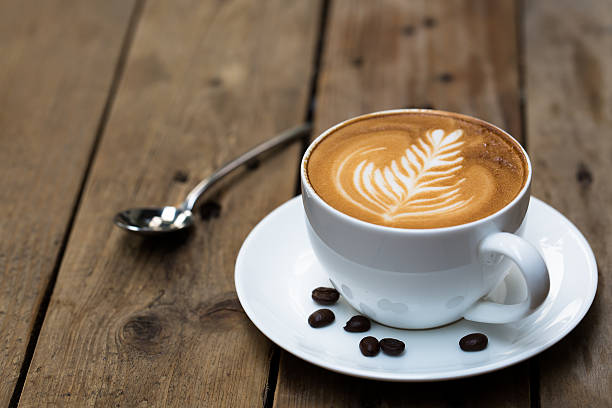 This is an upgraded version of Cappuccino with tinch of vanilla and loads of cocoa. very simple and again one of the classic recipes to be tried with espresso, and it's delicious.
Ingredients
• 30ml Espresso (Freshly brewed)
• 20gm cocoa powder
• 10ml Vanilla Syrup
• 150-170ml hot milk
Directions
• Brew espresso directly into the mug, probably you can try some dark roast and blend with robusta.
• Add cocoa powder and vanilla syrup to espresso and mix it well.
• Steam and texture milk with nice silky foam.
• Pour slowly steamed milk, to get the foam into the mug keep shaking the frother slowly.
• Garnish by sprinkling cocoa over the mug.
You also can try Marshmellow chunks for garnishing this delicious espresso-based beverage.
Ice blended Espresso with Chocochips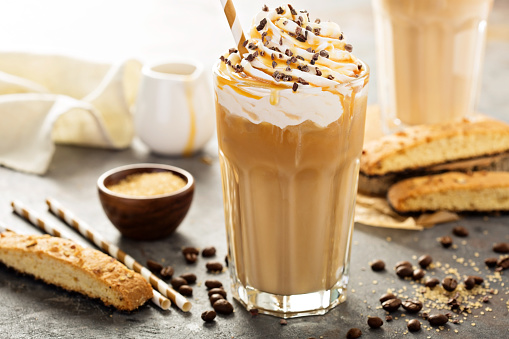 This refreshing espresso drink made with simple ingredients will give you a strong caffeine kick. This iced coffee is a lovely blend of coffee and chocolate, so if you've got a major sweet tooth try this.
Ingredients
• 45ml Espresso (Freshly brewed)
• 20gm chocolate chips
• 1 scoop of chocolate ice cream
• 30ml cold milk
• 5-6 ice cubes
• Whipped cream
Directions
• Brew espresso freshly and cool it down.
• Add milk, ice cream, ice cubes, and espresso into a blender and blend until it's smooth.
• Add choco-chip and blend it just for 20-30 seconds.
• Pour it in a glass and top with whipped cream and choco-chip.
If you want to make it completely vegan, replace milk and ice cream with 60-80 ml of soy cream.
Espresso Martini with Butter Rum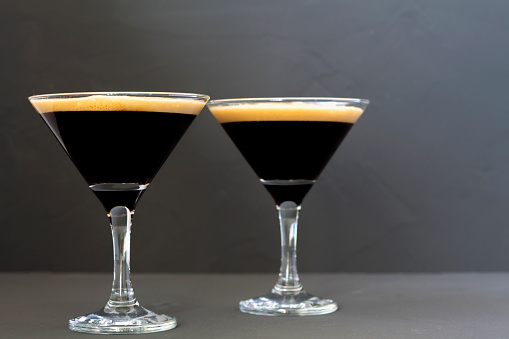 There are many variations on the espresso martini. This particular recipe is without alcohol and added with butter rum. The sweet flavor gives this espresso coffee cocktail a smooth taste with the combined aroma of rum and coffee that makes it a more interesting non-alcoholic coffetail.
Ingredients
• 45ml Espresso (Freshly brewed)
• 20ml Butter rum flavor
• 10ml chocolate syrup
• 6-8 ice cubes
• 3 coffee beans, for garnish
Directions
• Brew espresso freshly, you can go for 100% arabica for a nice sweet acidity.
• In a cocktail shaker first, take ice cubes, add hot espresso, chocolate sauce, and butter rum flavor. Shake very well to get a frothy texture on top.
• Pour it into a martini glass, garnish it will 3 coffee beans, enjoy your martini.
If you want also can rim the glass with demerara or cinnamon powder.