United Nations International Day of Persons with Disabilities is observed annually on 3 December. With an aim to raise awareness about the situations that a specially-abled person faces and how as humans we should be compassionate towards them, making them an equal part of the society, the United Nations promotes equal rights for the differently-abled individuals.
This day, let's have a look at the para-athletes hailing from India who made the nation proud this year challenging all the difficulties faced during their journey.
1. Deepa Malik:
Defying the norms of society, Deepa Malik went on breaking one stereotype after another. From becoming the first Indian woman to win a medal in Paralympic Games and bringing silver medal at the 2016 Summer Paralympics, the athlete became the second para-athlete to be honoured with Khel Ratna. Deepa Malik is an eminent name in the history of Indian sports who changed our outlook towards the physical disability.
2. Manasi Nayana Joshi:
Currently holding the World Rank 2 in Badminton SL3 Singles, Manasi Nayana Joshi, started her journey at the age of six. Post her accident in 2011, when Manasi lost her left leg, the athlete practised hard, bagging one medal after another at various world-class events. The para-athlete won her first gold for India at Para-Badminton World Championship 2019 held at Basel, Switzerland and showed the world there's nothing that can come in her way.
3. Sandeep Chaudhary:
With the aim to clinch a medal at Tokyo 2020 Paralympics, Sandeep Chaudhary set another world record during the Javelin Throw event of World Para-athletics Championship held at Dubai. Along with clinching the gold for India, the para-athlete also won a quota in the upcoming paralympic games and the entire nation is proud of him.
4. Mariyappan Thangavelu:
The Padma Shri Awardee, Mariyappan Thangavelu took the nation's attention after winning the gold medal in the High Jump events of 2016 Paralympic games which also was his first Paralympic appearance. At the World Para-athlete Championship 2019, the sportsman bagged bronze for India, winning a quota in the next years' Paralympic events.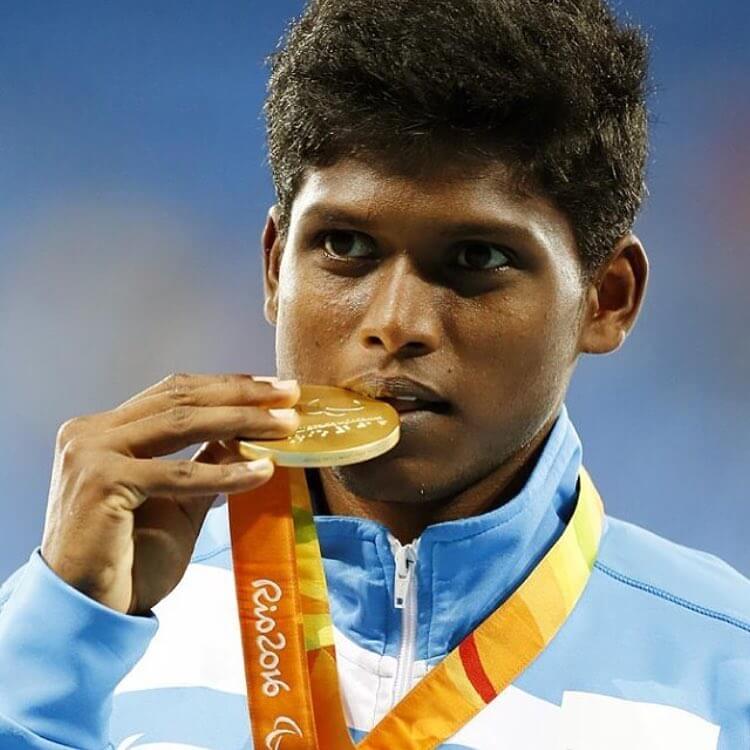 5. Rinku Hooda:
The teenage para-athlete, Rinku Hooda has taken the nation by storm with his back to back brilliant performances. After missing out medals at the Paralympics 2016, Rinku clinched his first silver at World U20 Javelin Throw events. With immense talent, the national gold medalist has set his eyes on the Tokyo 2020 Paralympic games and has shown no disability that can stop him.