The year 2021 has brought with it glaring perspective and stunning clarity. As we unlearn patterns of behaviour and adopt new ways of living, the last year has given us a chance to renew ourselves. To think bigger, to consume more mindfully, to manufacture more consciously, to create more freely, to give back more openly and to go back to our roots wholly. With this driving force and vision, activist-entrepreneur Kunal Avanti brings to life 'I Am Animal', an all-new Organic athleisure brand, designed to let you #FindYourOwnWay.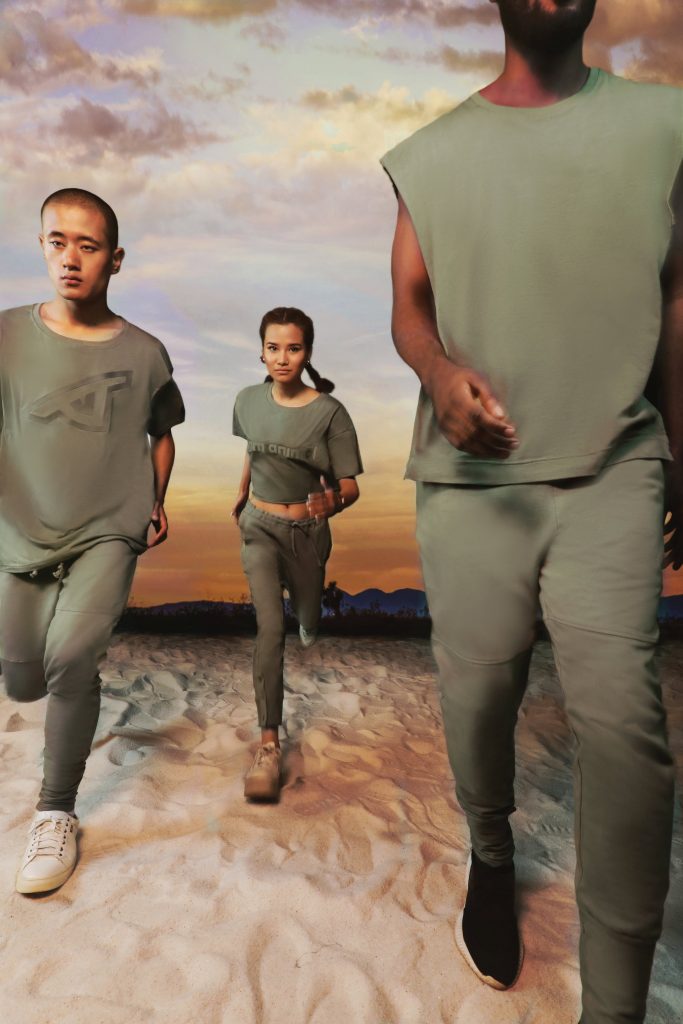 I Am Animal was born out of Kunal Avanti's love and loyalty to animals and the environment, with an aim to shed light on an important message through the democratic medium of fashion.
With a clear vision and belief for I Am Animal, Kunal Avanti also found the ideal partner and investor in Sunny Leone and husband, Daniel Weber. A Supporter of planet-forward and sustainable initiatives, Sunny embodied the "Break the mould" philosophy and attitude the brand stands for and it resonated with Kunal in its entirety.
Channeling Kunal's beliefs and reflecting his personal values, I Am Animal is a PETA-approved cruelty-free brand that employs conscious 100% GOTS-Certified Organic fabrics to bring their superlative design sensibilities to life. With utmost transparency maintained along the length of the supply chain, I Am Animal will be supporting 16,000 farmers and counting through its certified fair trade production tie-ups. To be a brand that truly walks the talk from day one, I Am Animal will also be donating 11% of their profits to various charities across the country to support animal welfare efforts on the ground.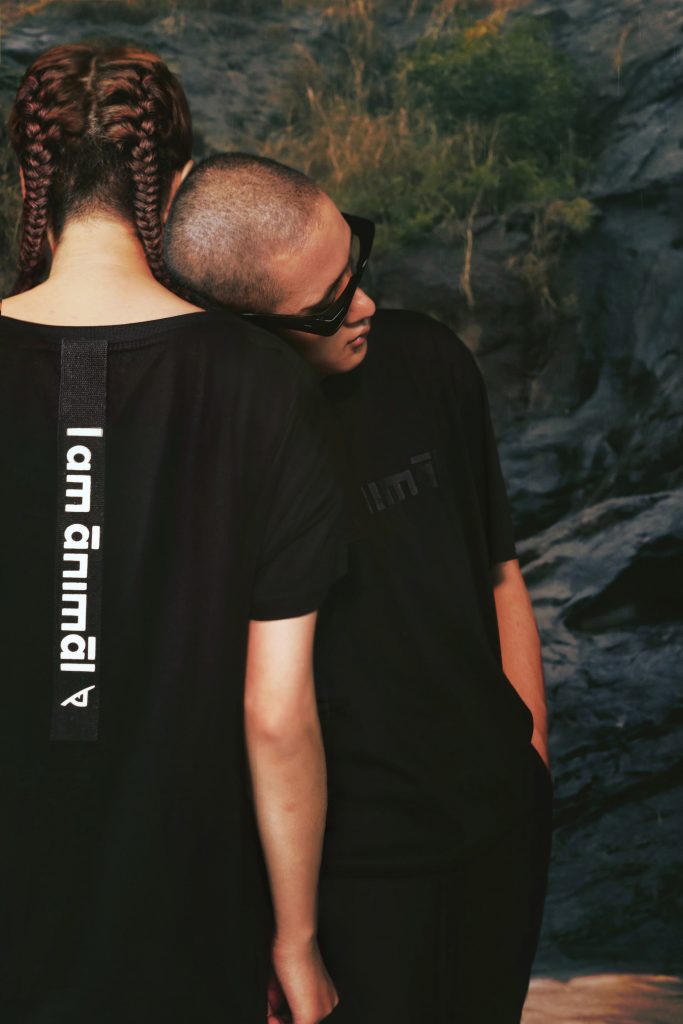 As a nuanced reflection of the driving beliefs, I Am Animal curates their primary collection- an all-encompassing versatile line titled 'Collection Zero'. A series of everyday basics, Collection Zero consists of T-shirts, Hoodies, Tanks and Joggers, that combine superlative quality, international silhouettes and design sensibilities as well as unmatched comfort and wearability for the discerning Indian consumer. Designed in collaboration with students from the internationally renowned design school, Istituto Marangoni, Collection Zero is a fashion-forward representation of the 21st century armour- one that empowers you daily to #FindYourOwnWay.
Exuding strength born out of minimalism, Collection Zero is crafted in an earthy colour story, with 5 colour variants. Mercy black and ghost white flank either end of the spectrum, with Burnt Savannah (tones of orange), Sub-Yellow and Military Green adding a subtle pop of colour to the line. Constructed with modern silhouettes and clean lines, Collection Zero is deep-rooted in 21st century values of sustainability, planet-friendly and functionality. With the collection, I Am Animal offers superlative quality and organic clothing at an achievable price point that allows you to do good and give back in your own little way.
Commenting on the new venture and collection, Kunal Avanti, Founder – I Am Animal says, "I Am Animal is nothing short of a dream. A passion project and a labour of love that has transcended geographical boundaries to find partners who share our vision and beliefs and translate that into the brand. I Am Animal is an extension of all that I believe in, a sustainable solution that channels the value systems of the generation of today, and gives it a fashion-forward look. I could not have imagined a more nuanced unveiling of the brand than with Collection Zero. It's raw, it's strong, it speaks volumes without saying too much and that's the beauty of the line."
"From a product perspective, we have maintained 'planet friendly' and 'design centric' as our true north through the entire production process. We have compared, contrasted, measured and calculated every element to ensure we are the best versions of ourselves today and an even better version tomorrow. We want people to choose I Am Animal when they want to look good, feel good and do good. We will be unveiling and launching Collection Zero on our website- iamanimal.com", adds Kunal Avanti, a hands-on product-first entrepreneur.
On the birth of I Am Animal, Sunny Leone says, "We see the fashion industry growing by leaps and bounds but at what cost? With I Am Animal, we're re-examining fashion as we know it, challenging the norm and offering a new way of living. I Am Animal was born out of a shared vision, a need to do and be better and create a more sustainable future going forward. None of us are perfect but If we all do the best that we can, to better the planet, the result will be exponential."
I Am Animal is a conscious and planet-friendly brand that walks the talk and aims to close the gap between sustainability, affordability and fashion-forward design sensibilities. With an inherent understanding of the pulse of global trends, I Am Animal aims to reinvigorate the athleisure market in India with international standards of design, manufacturing and transparent communication. Taking a holistic view of being an environmentally friendly brand, I Am Animal not only uses GOTS-certified fabrics, but also opts for low impact, vegan dyes that exponentially reduce water consumption and chemical usage compared to their traditional counterparts. Further, the brand has zero reliance on plastic across all packaging, and instead employs Seed Paper Tags, Organic Fabric Packaging and 100% compostable outer packaging.
Collection Zero by I Am Animal will be available on their retail channel iamanimal.com, as well as the leading fashion platform like Myntra a month from now.
Prices ranging : INR 975 – 2499
Instagram: @iamanimalofficial