Gin has become one of the most loved and popular white spirits in recent times. People all over the world have taken up this Juniper based spirit as their preferred indulgence over other spirits and for good reason. Who knew a spirit used for medical purposes would end up being so popular among people of all ages? Not only do they love the classic G&T but with the recent cocktail culture of making DIY cocktails at home, people have been experimenting with tons of new recipes like the Gimlet, El Chapo, Gin Sour and many more. To top it off, India has been experimenting with their own craft gin brands with a variety of botanicals, herbs and production processes.
Did you know that there are actually multiple types of Gin available in the Market? One is our traditional London Dry Gin and then there are others – the Old Tom Gin and Plymouth Gin. This World Gin Day, let's acquaint ourselves with these different types of Gin.
London Dry Gin is the most widely known gin in recent times and majority of the Gin makers produce this variety. As the name suggests, It originated in England but can be made anywhere in the world as long as they have access to Juniper, citrus and other botanicals. These gins do not have any artificial sweeteners and that is why it is best had as a G&T with a squeeze of lemon. The Boodles British Dry Gin from England is one of the well known gin in this category and is one of the smoothest Gins ever made with hints of sage, rosemary and nutmeg to be enjoyed with a range of cocktails like Martinis, Boodles & Tonic, bucks and many more.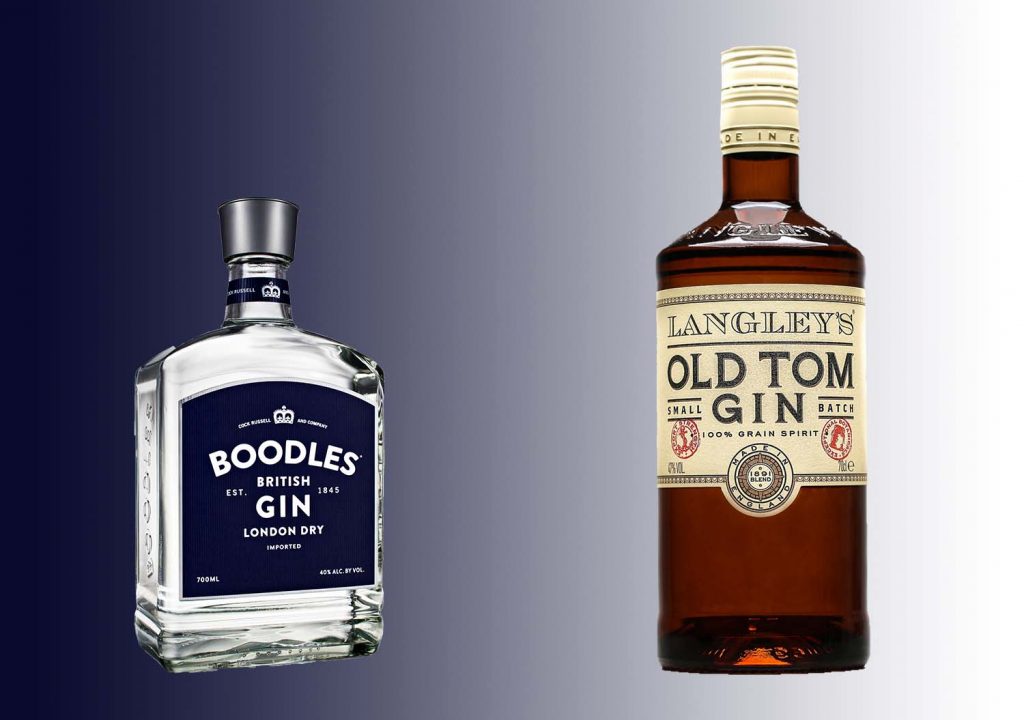 Old Tom Gin came into existence around the 18th century and it is characterised by a sweeter taste unlike the current London Dry. This sweet taste is characterised by Licorice used as a sweetening agent during distillation but it doesn't leave a licorice flavour to it. It is best used in cocktails which are on the sweeter side. The Langley's Old Tom Gin is one of the well known gin in this category with a hint of nutmeg, tangerine and fennel that makes it botanically intense.
Plymouth Gin is a type of gin which can be made only in Plymouth, England. Though this gin is similar to London dry, it's drier and has more earthier flavours. The addition of Orris and Angelica roots gives it the earthier flavour. Plymouth itself is a gin brand and it's the only one which can make this type of gin. The Plymouth goes well with cocktails like Martinis and Bucks.
There are a few more types like Navy Strength (57% ABV), Sloe Gin (Gin Liqueur with Sloe berries) and Genever (Dutch gin made from grains and juniper) but the above three types remain the most widely consumed across the world.
Celebrate the World Gin Day with Boodles British Dry and Langley's Old Tom Gin which are available at select wine stores near you.