A grandparent's presence is truly a blessing in one's life. Whether there's a little one in the family or a young adult, the grandparent-grandchild bond is pure, second to none feeling. They definitely deserve to show appreciation for the wisdom and joy that they shower on us.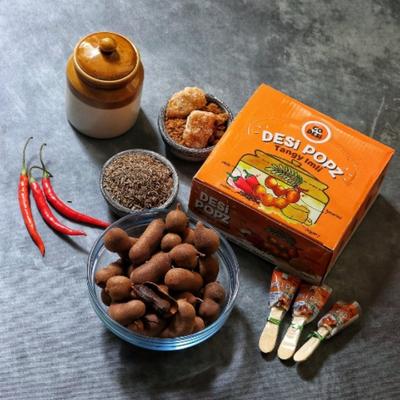 Here is a list of thoughtful gifts for your grandparents that you can surprise them with to get a huge smile on their faces.
Creating old memories:
The best way to collect and preserve all our beautiful memories is to click a still and freeze the moment forever. Gifting a customized photo album from Vistaprint to your grandparents is traditional, and no matter how old you get, photographs keep the age-old memories fresh. As a cherry on the top, you can also personalize the cover of this photo album. So why not take grandparent-grandchild's bond to a next level by adding photographs and organizing them in a customized photo album. The customized albums range starts at Rs. 580/- and available in various sizes.
Available at: https://www.vistaprint.in/
Relishing childhood:
Go Desi is a popular homegrown packaged food brand inspired by Indian flavors and formats. They have a variety of products in different Indian flavours like Tangy Imli, Kaccha Aam, Real Aam and Khatta Nimbu, etc. Go Desi is known for their quirky and special gift boxes. You can choose from varied Desi gift boxes available on their website. They also sell on Amazon and Flipkart.
Order from – https://godesi.in/collections/desi-gifts

The healthy way to breathe easy :
gO2 therapy is the second generation of high-purity (99%+) portable Oxygen can, which is highly useful in our day-to-day life situations like pollution & emergencies. gO2 therapy portable oxygen cans not only come in handy for high altitude sickness treatment, but they can also be used to perform oxygen therapy at home to help the body fight the ill-effects of the city's pollution and increase mental & physical health. It helps the grandparents breathe easy, maintaining their oxygen levels.
Order from- https://go2-therapy.com/

Pamper them with some ayurveda love:
Upakarma Ayurveda being India's leading Ayurvedic brands brings exquisite Ayurvedic formulation of pure shilajit with gold dust. The product is enriched with Swarna Vang and Gold Vark that makes it a magnificent health supplement for body, mind and lifestyle. It is majorly used to enhance strength and stamina. The addition of gold dust gives the product a touch of royalty and would make a great gift for your grandparents for amazing health benefits.
Order from- https://upakarma.com/product/shilajit-gold-dust-20g/