Although there's a while for Father's Day, it's never too early to start thinking about what gifts you could get for the person who deserves everything nice! Why settle for less when you can gift your father these super thoughtful and helpful leather products from The Leather Story, a premium leather organisers and accessories brand that helps keep everything in place stylishly yet effortlessly.
Jet Setter Wash Bag (₹ 2,745 & 2,995)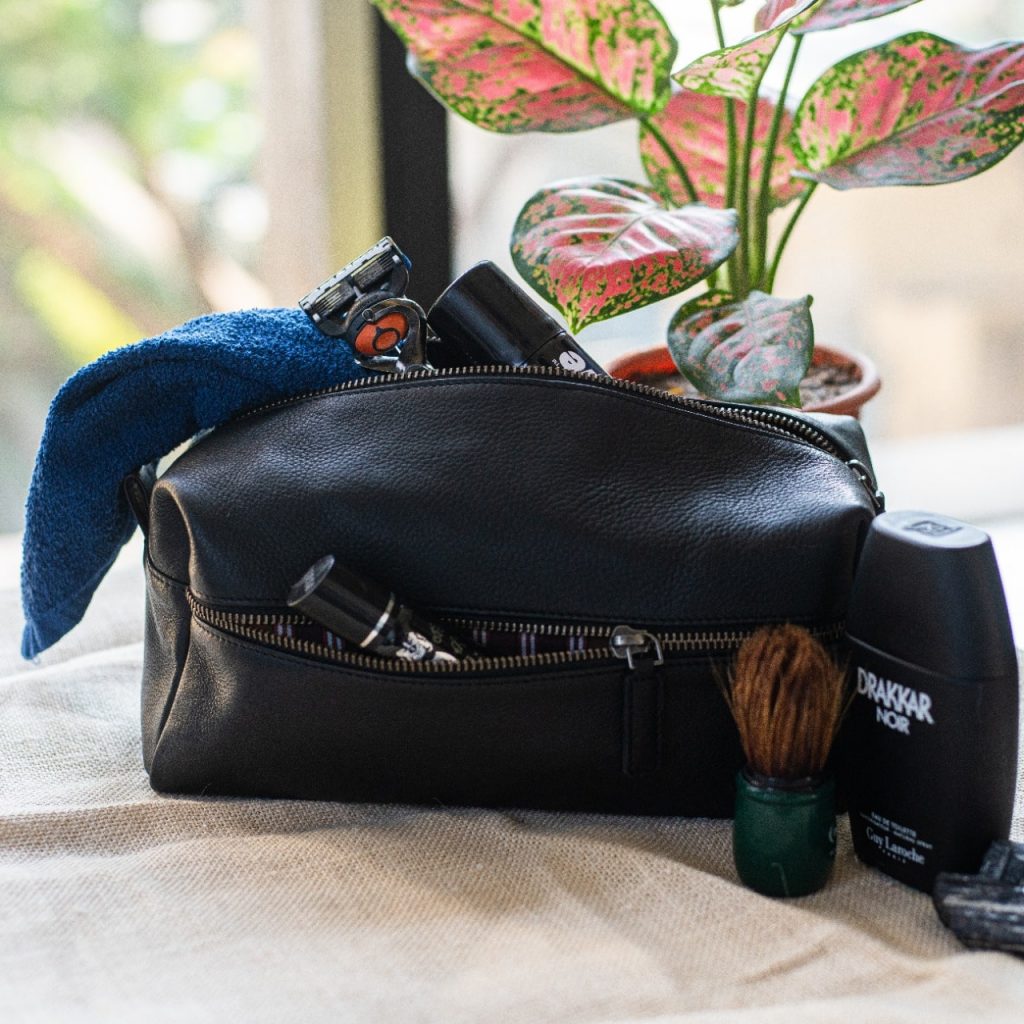 The Jet Setter Wash Bag is a durable and stylish organiser that fits all your essential toiletries or other items without worrying about space. It features a main compartment and two other zippers on the inside and outside, making it spacious enough to carry it around even while travelling. Available in some gorgeous colours, it is the perfect gift for fathers, especially to organise their shaving essentials and any other products they use.
Colours Currently Available: Cognac, Black & Teal Blue
Traveller Watch Roll (₹ 4,495)
The premium Watch Roll is the ideal way to organise watches, an accessory most fathers don. It can secure up to three pieces and easily fits into your suitcase while travelling or in your wardrobe or nightstand at home. These watch rolls might become a favourite amongst fathers as they can house their prized possession with care, where one wouldn't need to worry about getting any scratches on the watches.
Colours Currently Available: Navy, Gun Leaf, Tangerine, Tan
Suave Business Card Case (₹ 845)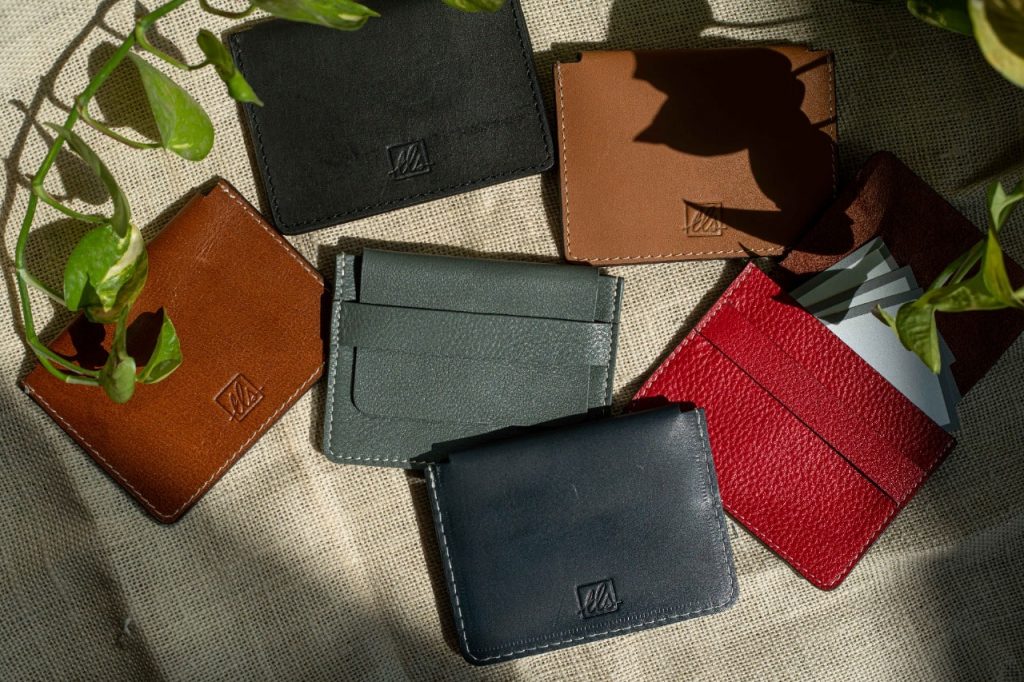 The Suave Business Card Case is the best gift to give to those fathers who love all things minimal. The minimal design of the carefully stitched wallet helps avoid any hassle of carrying huge wallets, small enough to fit in any bag or even your pocket. As the name suggests, this card case can hold all your cards, from debit, credit and even business and visiting cards, a perfect accessory for business meetings.
Colours Currently Available: Navy, Black, Cognac, Scarlet, Mocha Brown
Dapper Cuff Link Box (₹ 3,545)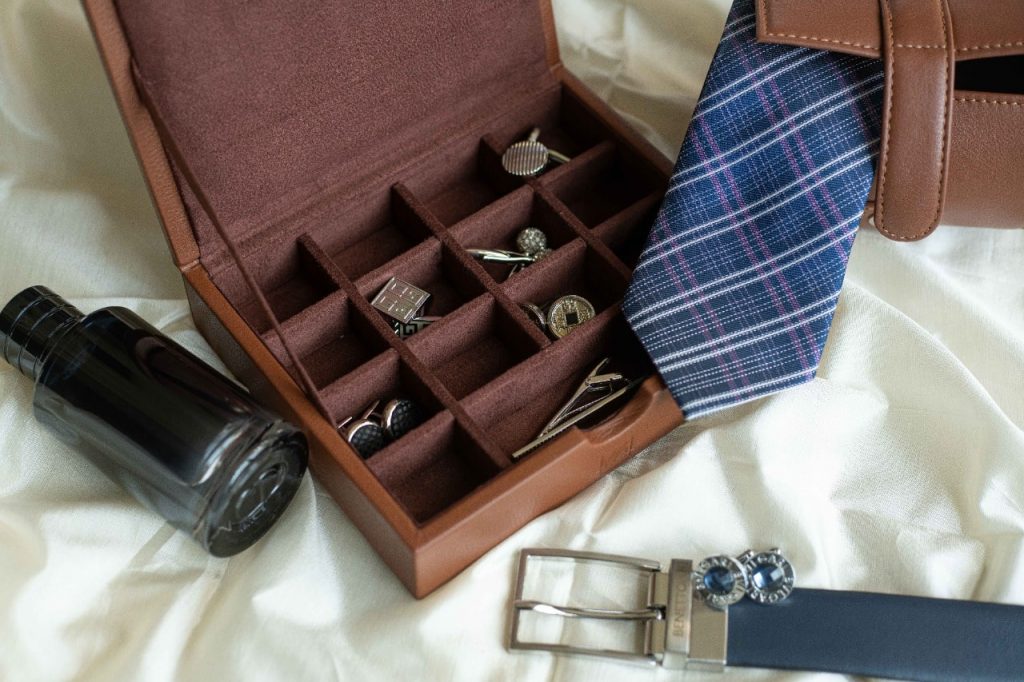 Almost all fathers own pairs of cufflinks that they might wear daily or for special occasions. Help them organise these cuff links with ease with the Dapper Cuff Link Box, a simple yet stylish genuine leather box. With the soft lining preventing the cufflinks from any scratches, it can hold up to 16 pairs. The best part about this box is that it comes in branded gift box packaging, saving you the time to gift wrap it.
Colours Available: Navy, Tangerine, Brown
For more details and to purchase, visit: www.theleatherstory.com
Instagram: www.instagram.com/theleatherstoryofficial/
About The Leather Story
The Leather Story is a unique tale of design and artistry, offering a wide range of unisex products to make organising stylish. All the products they offer are of premium quality, with a collection created to fit the modern lifestyle.