Octavius tea offers a healthy corporate gifting option with its flower infusion teas to celebrate the women at work
Ever since the pandemic outbreak, health and wellness products have seen a huge upscale in demand and the gifting industry has adapted to it quite well. As personal wellbeing continues to remain the utmost priority for not just individuals, corporates too are looking to gift their employees with thoughtful and useful gifts that are unique.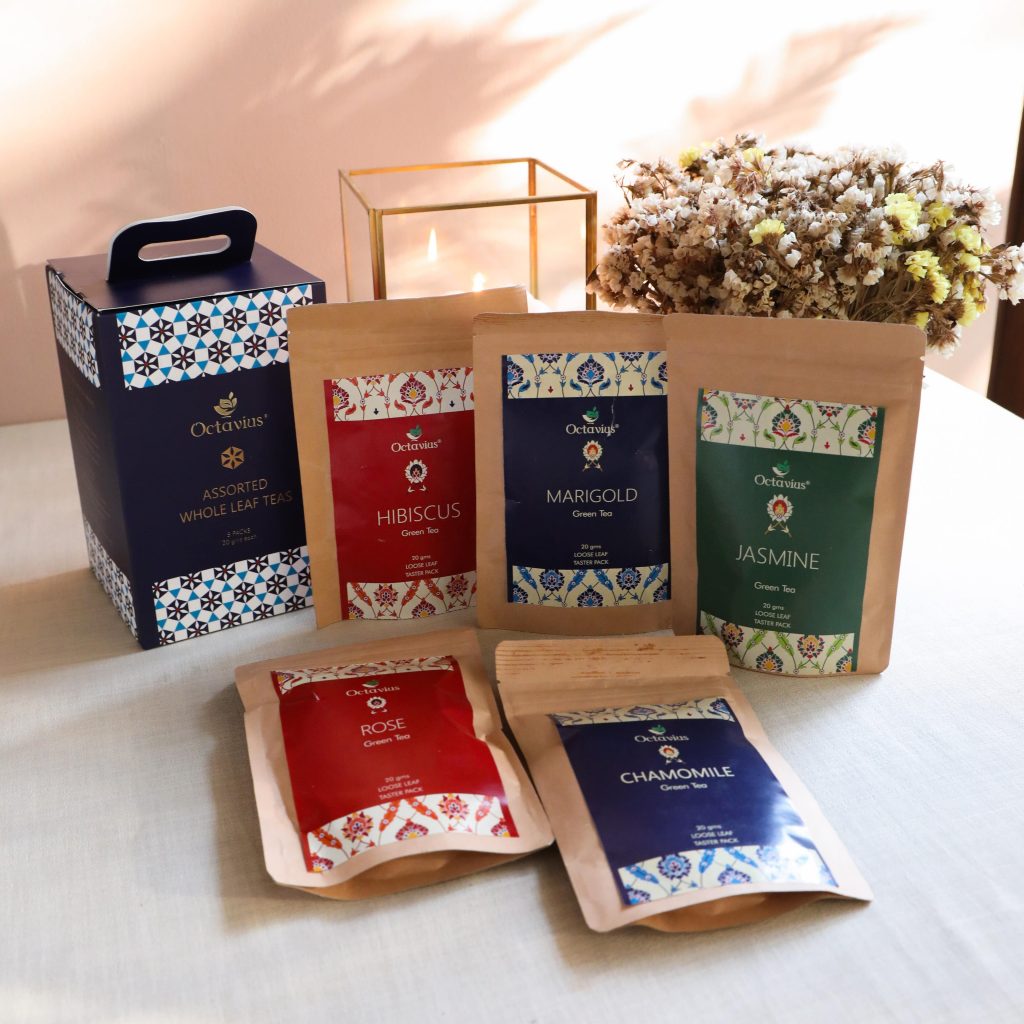 As women's day is near, it's time to give the women in your lives, be it at home or in offices. As a corporate, if you're confused as to what to give your female employees this Women's day, well, look no further! This women's day gift the women at work a box of good health with the Mini Tea Box set from Octavius Tea.
Indulge in the goodness of garden fresh natural loose leaf green tea with natural dried flowers resulting in exquisite flavors. With 5 variants of flower infusion teas, you'll enjoy healthy antioxidants and floral flavors. The box also comes with an infuser that will make brewing easier. These infusers are great for steeping loose tea leaves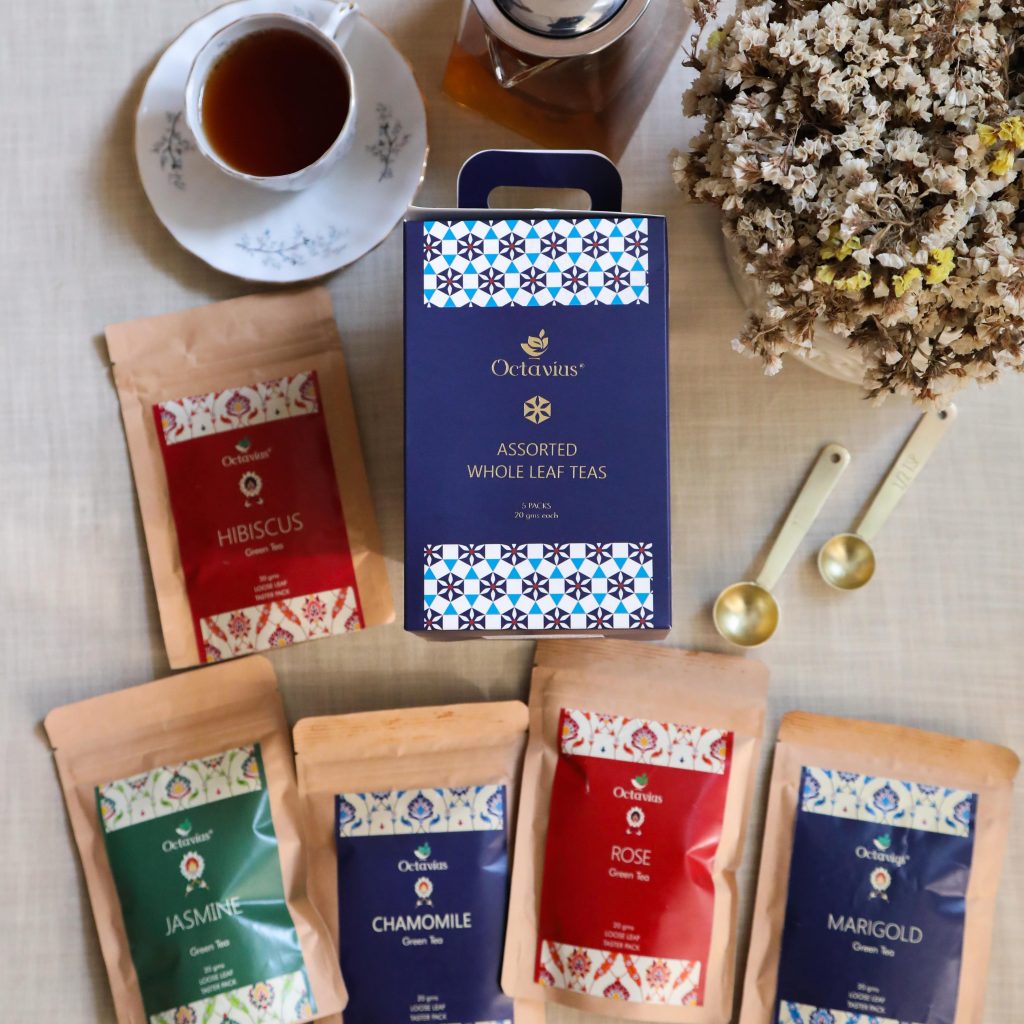 The box includes 5 packs (20 grams each) of flavored loose tea leaves allowing better extraction of flavor, aroma and nutrients that makes the tea a healthier brew with a more amplified taste. Explore healthy and flavorful tea boxes for corporate gifting this Women's Day for your female employees.
Hibiscus Tea-
A special blend of mild green tea with fragrant hibiscus flowers that when brewed creates an amber-coloured delicious tropical tea that is uplifting and light.
Marigold Green Tea-
A carefully curated blend of green tea and marigold flowers with a delicate aromatic brew and floral notes.
Rose Green Tea-
A rich, calming and healing detox blend of whole leaf green tea infused with fully dried rose petals which make for an extremely grassy and aromatic cup of tea. This helps boost your immunity and gives you glowing skin.
Jasmine Green Tea-
This tea has a fine, floral aroma with a smooth, delicate and sweet refreshing flavor making it a sophisticated delicacy and a magical elixir.
Chamomile Green tea-
A soothing and therapeutic blend of loose leaf green tea and yellow chamomile flowers that offers a unique flavor and a bright golden color fragrant floral brew.
So this year find new ways of appreciating your female employees and give them the gift of good health with Octavius teas!