By Dr Aparna Santhanam (MD, DNB) – Consultant Dermatologist, Marico India Limited for Parachute Advansed Ayurvedic Hair Oil.
Onam is one of the most important festivals celebrated by Malayalis across the world and it is celebrated every year with great enthusiasm and fervor. Kerala is truly enchanting during this time of the year, giving a spectacular glimpse of cultural glory with Vallam Kali – the local boat races, Pulikali– tiger dances, Pookkalam – flower Rangoli, and many more. Hair plays an integral role in the festive appearance of women across the country, especially more, to the women of Kerala during Onam where they are seen dressed in Kasavu sarees and have flowers adorning their long lustrous hair.
Ayurveda, the ancient form of medicine is no stranger to people from Kerala, as it has been nurtured on the shores of this state for centuries. Older generations have sworn by its holistic approach to health & wellbeing, as they believed it can naturally tackle any issue. The younger generation however, is gradually seen drifting away, adopting new-age products to see quicker results. When it comes to hair, the increase in cases of hair fall and hair thinning are evidence that these result- based products are only short-term fixes. Modern medicine and allopathic practitioners too recognize the value of ayurvedic ingredients and many of them are borne out by modern scientific techniques too, giving us the best of both worlds.
So, if you wish to get that long thick lustrous hair just like your grandmother had, it's time to change our routines and go back to the Ayurvedic practices that they followed which not only promised the best results but also ensured it's a long lasting one. Follow these simple steps to gift your hair the blessings of Ayurveda. Start now and you will see a definite change in your hair for this Onam celebration:
It all starts from within:
Just like skin and nails, your hair is also an important indicator of your overall health. Eating mindfully makes all the difference. Enhance your metabolism by eating fresh fruits and vegetables. Drink lots of water to stay hydrated; this ensures a glowing skin and healthy scalp. It's also essential to incorporate medicinal plants such as Haridra, Manjistha, Sariba, Chandana, Amalaki, Gritkumari, Babul, Lavanga, Sikakai, Aritha and Bhringarajin to your daily diet whenever possible as they are known for its strengthening and beautification properties for skin and hair.
Regular scalp massage with Ayurvedic ingredients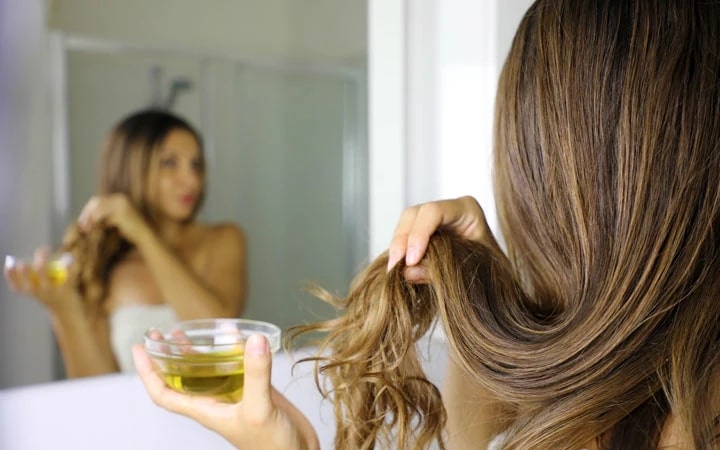 It is an age-old fact that when it comes to hair fall, nothing beats Coconut hair oil. It penetrates 10x deeper into your scalp than any other hair oil, nourishing your hair from deep within. To enhance the long-term nourishment for your hair, choose a hair oil that is infused with rich Ayurveda ingredients such as amla, heena, methi, nagarmotha, kumari, Brahmi, bhringraj, neem, kalonji, tulsi, flaxseed, etc. All these potent ingredients infused in the good old coconut hair oil will not only help strengthen your hair from its roots but also provide you with a long-lasting hair fall solution.
For best results, heat some Ayurveda Coconut Hair Oil in a bowl and gently massage your scalp using just your fingertips as it increases blood flow to the hair follicles enhancing the strength of the roots of your hair. Also, remember to massage your tresses till the tips. Do this twice to thrice a week and you will see the results for yourself.
Stay Active, Stay Healthy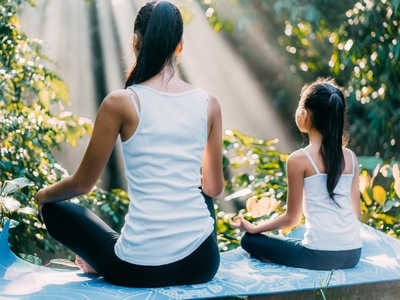 Along with consuming a well-balanced diet, ensure you stay active. No need to over exercise, but just sparing some time doing yoga or light exercises will go a long way keeping your mind and body energetic. Also, managing your daily stress levels with some meditation practice helps in eliminating excess tension from the body and naturally beautifying the skin and scalp.
Natural hair mask: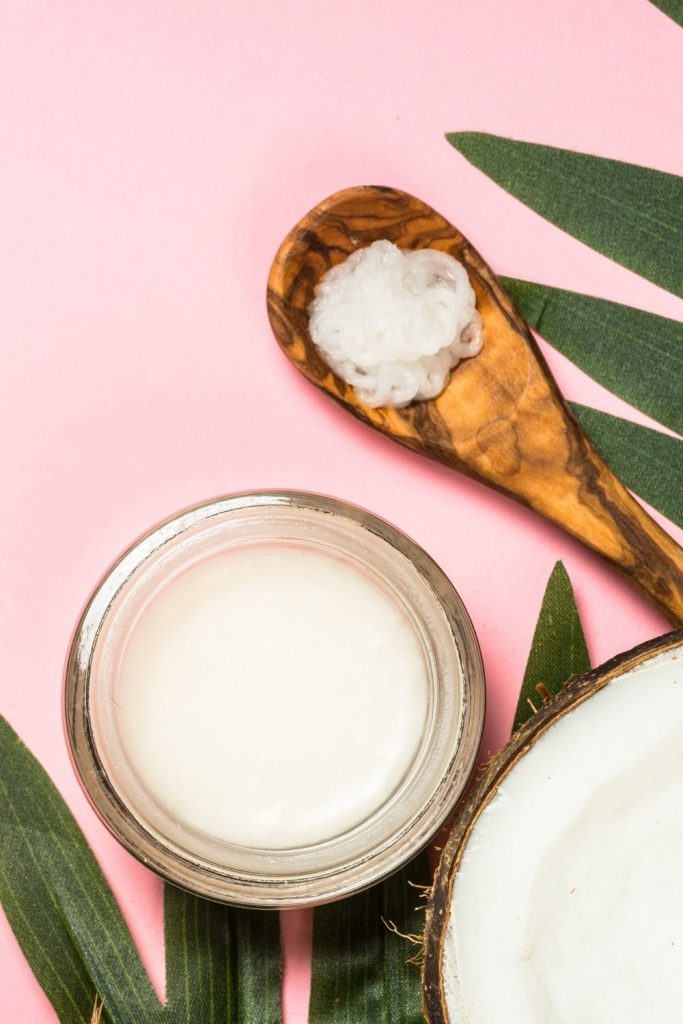 Hair masks are a mix of various ingredients that are good for hair and they need not always be chemical-based. If you have time at your disposal, make this effective easy hair mask at home for long thick lustrous hair. In a bowl, pour coconut hair oil with maximum Ayurveda herbs mentioned above; add 2 tablespoons of honey and a pinch of cinnamon powder. Blend it into a smooth paste and using your fingertips to apply on your scalp first and then through the lengths of your hair. Cover your hair with a warm towel or shower cap to lock in the natural heat from the scalp and wash it off with a mild shampoo. This Ayurveda combination also helps prevent scalp irritation, make hair soft, keep the scalp healthy, increase blood flow and also can help in headache relief.
These simple home remedies if done regularly will increase your scalp health and allow you to welcome the festive season with thick and beautiful tresses!