The House of Things is a unique,curated online destination to discover and shop for luxury interior products.This holiday season, The House of Things and Art-chives, bring you acaptivating Christmas table for your guests to swoon over.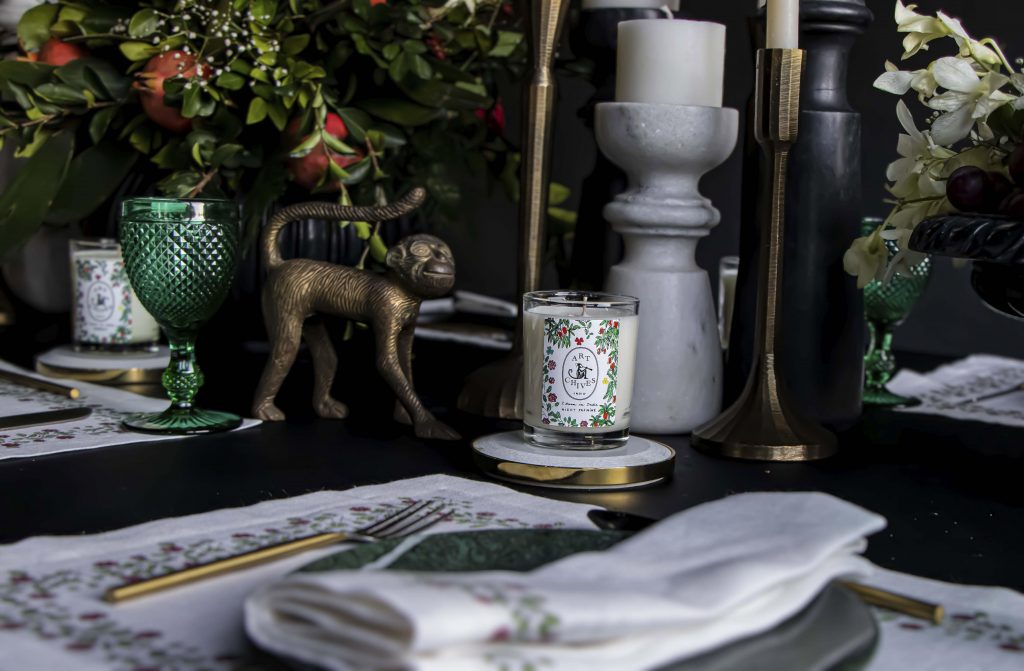 Beautifully handcrafted 'Indian Rose bush' cotton linen placemats and napkins and artisanal hand poured fragrant candles in Indian rose, marigold and night jasmine from Art-chives, unabashedly bring to life'The Wild Indian Garden' on your tablescape. With a whole lot of whimsy, the table is complemented by The House ofThings' chic curation of dinnerware, cutlery, and candle stands. The ensemble, much like India, is a sheerdecadence and a feast for all your senses.
The spectacular Christmas setup features the following products:
Art-chives India's Rose Bush Placemat & Table Napkin Set – Crafted from a pristine ivory-hued pure Linen-cotton linen, this elegant table linen set is a multi-hued vignette of the earth laughing in wild roses,in an India oh so familiar. Hand screen-printed, in crimson and leaf green (and a version in steel grey) thiscollection by Art-chives celebrates India's rich artisanal legacy. This table linens set comprises of 4placemats and 4 napkins, perfect to bring alive your tablescape for a decadent dinner or a chic luncheon.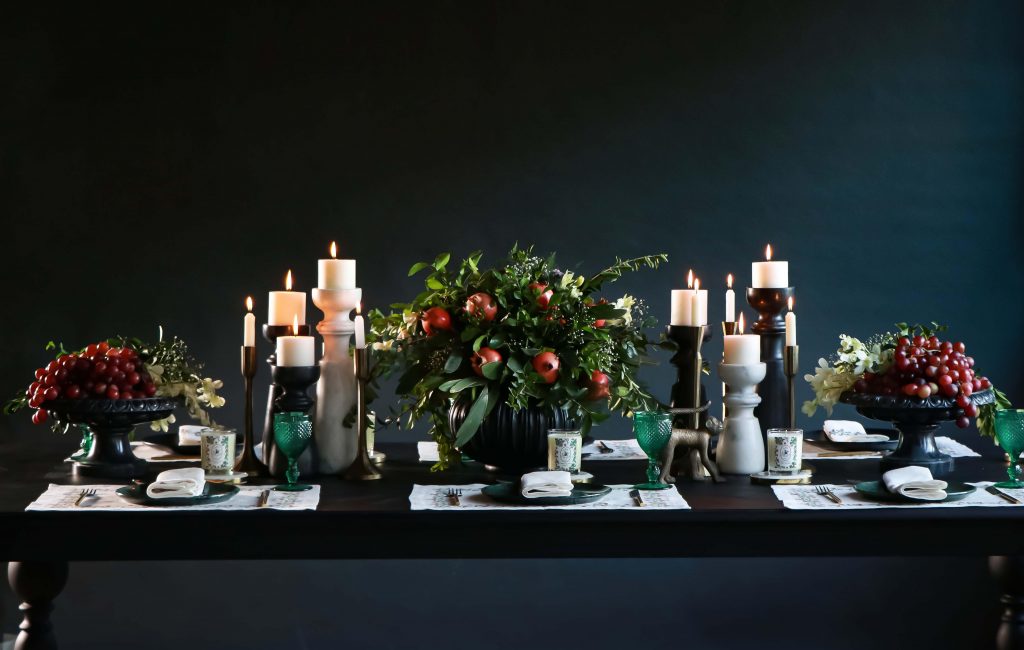 Art-chives India's Artisanal fragrant candles – From archives of India's olfactory traditions, Art-chives shares the magic of the age-old traditions of fragrance making in India. Capturing the sublime Indianbouquets of Indian Rose, Night Jasmine, Neroli and Marigold. Taking you behind the gossamer curtainof undiluted olfactory pleasure, celebrating the hypnotic fragrances of India. The Art-chives India hand-poured scented candles in soy are handcrafted in small batches by master candle-makers at the atelier, capturing India's unrivalled artisanal savoir-faire of fragrance creation.
Indigene candle stand (Set of 3), by Rare – Inspired by the enticing silhouettes of traditional India, the candle stands by Rare are the perfect adornments to highlight your tablescape.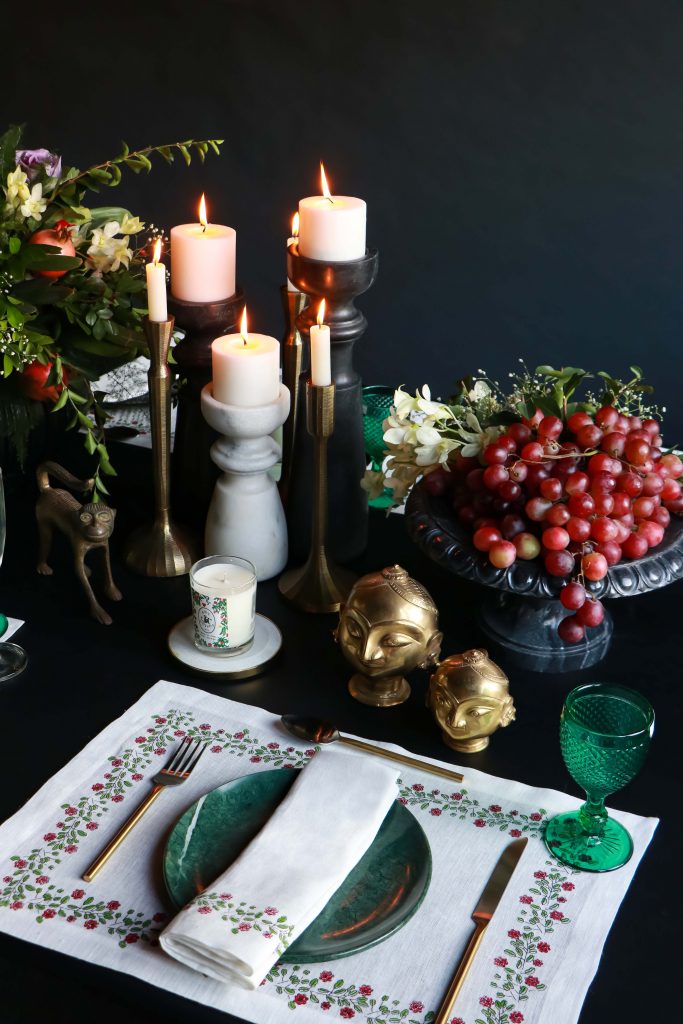 Ava fruit bowl, by Rare – Soft and sinuous lines, crafted to life with masterful hands. The Ava fruit bowlby Rareis designed to enhance the simplest setting with its discreet details and gorgeous outline.
Marble plates, by Rare –The Marble plates by Rare are a melange of mesmerising patterns and shrewdcraftsmanship. Satiate your hunger in class and elegance, as you dine in this refined work of art.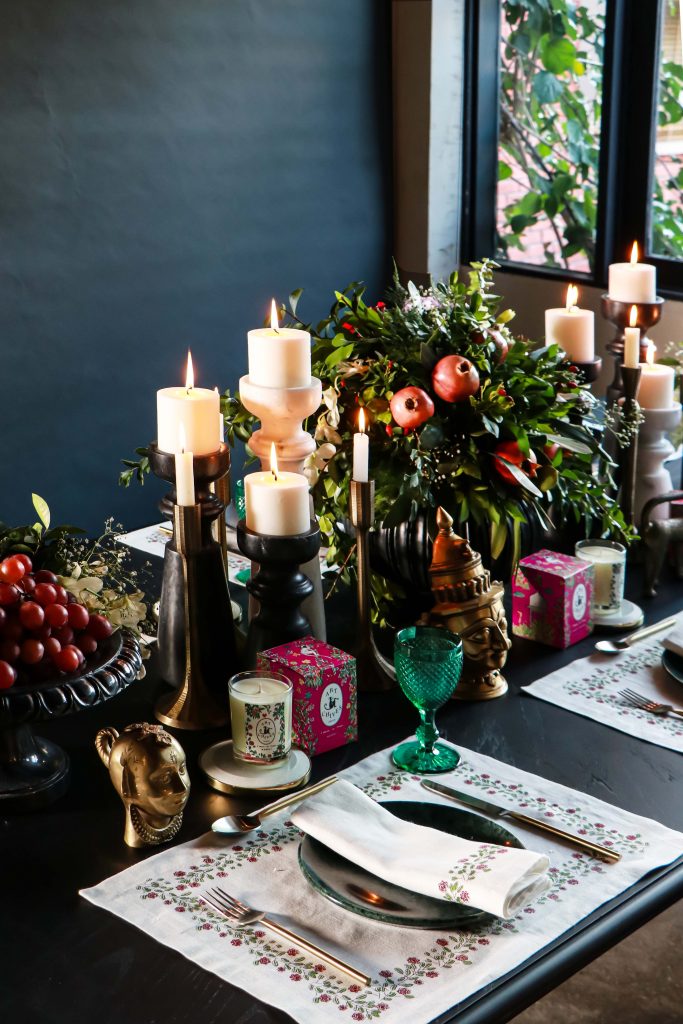 Midnight vase, by Rare – Encapsulating a dramatic form, the Midnight vase by Rare has beenmeticulously carved from marble, exuding muted luxury. A jewel modelled to enhance your table topvignette.
Red wine goblets, by Vista Alegre – Handcrafted from crystal and adorned with a textured diamond- shaped design that can be traced back to the nineteenth century, the wine goblets by Vista Alegretransform humble family gatherings into lavish events.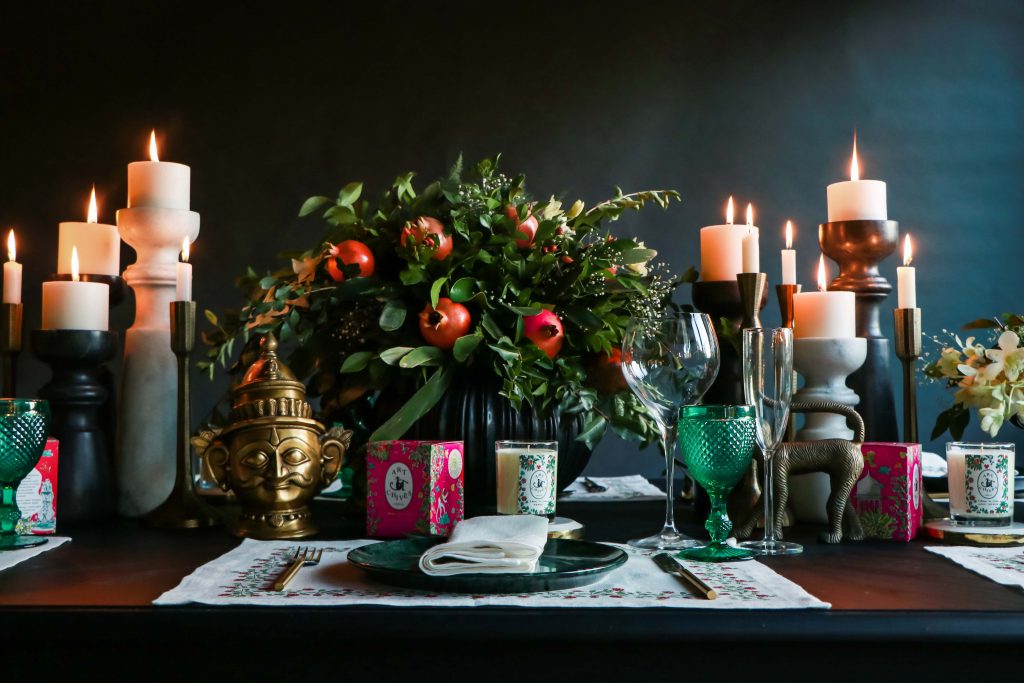 Selenofi (Brass cutlery set), by IkaiAsai – An absolute treat for the modern-vintage soul. Thiscontemporary metalware is adorned with time-tested designs and is a preferred choice among Indianhouseholds.
Metal faces, by Rare – A whimsical flair for an unforgettable evening. The metal faces by Rare create aplayful composition when paired with varying textures.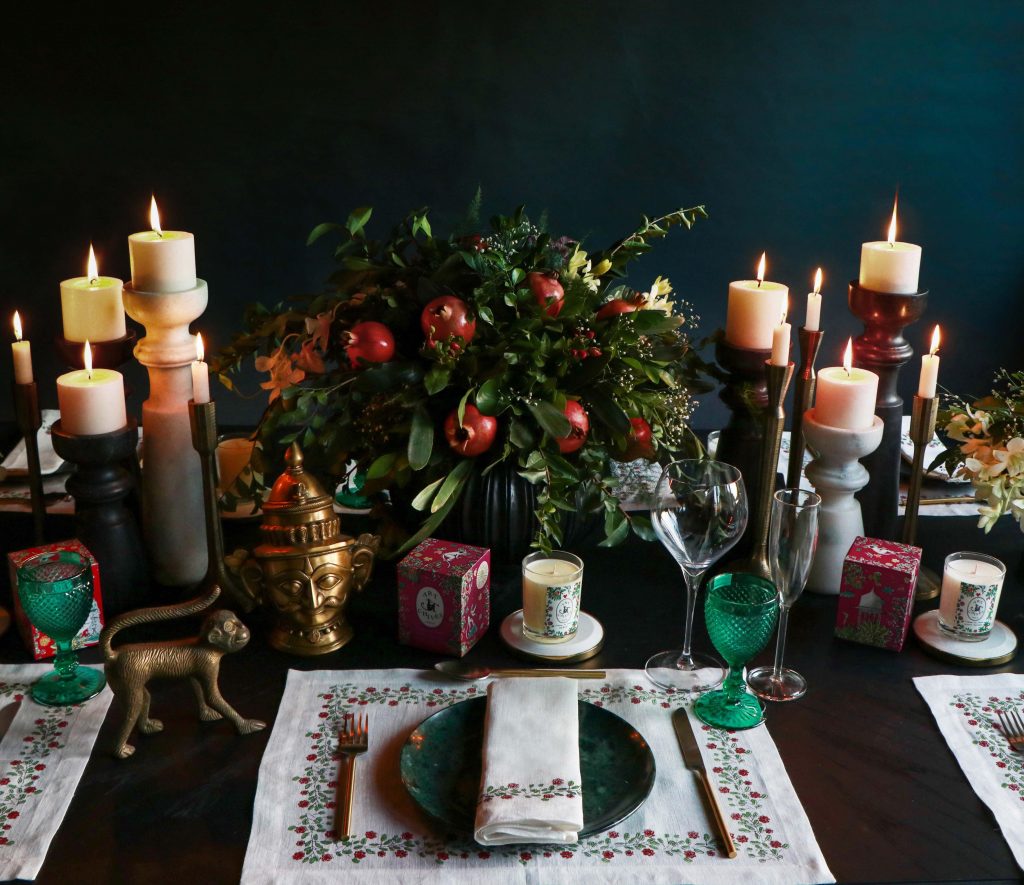 Brass candleholders, by Taho Living – Displaying an antique brass finish, the candle holders by TahoLiving bring a sophisticated rustic look to your table decor.
Yang candle plates (Set of 2), by Studio Saswata – Crafted in stainless steel and white marble, the candleplates by Studio Saswata lend a hint of glory to your festive table setting.

About The Company
The House of Things is a curated online destination to discover and shop for luxury interior products and solutions. With a passion for authentic and thoughtfully curated design, they showcase what a home could be. With over 200 brands culled from a meticulous selection across distinguished design houses, designers and artists from all over the world, their offerings range from furniture to lighting, homeware to textiles, curios to art, and more. Some of the prominent brands in their roster include Mousarris, Duffy London, Ritu Kumar, Versace, Ecru, Paul Matter, Klove Studio, to name a few. From sourcing unique pieces from brands to shipping across India, they are now servicing 150 countries across the globe.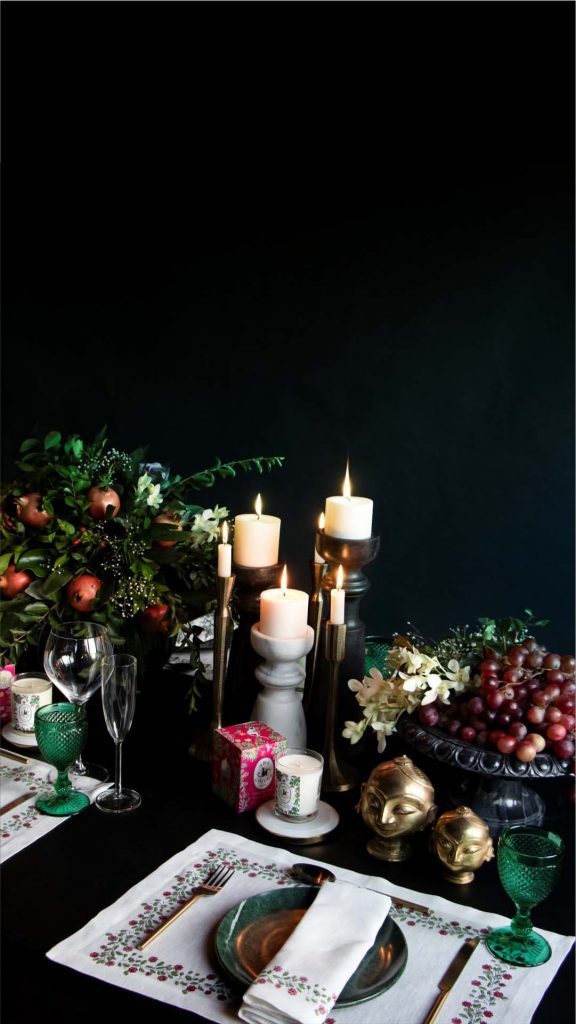 The website's services such as Concierge, B2B, and Interior solutions make their portfolio dynamic and resourceful. Rare is a private label dedicated to desirable collectibles handpicked by their curatorial team from across the globe.
Availability
The House of Things
BedlaTalai, Sapetiya Road,
Bedla, Udaipur (Raj.) 313011