Geeta Jayanti Mahotsav" saw the poignant rendering of national poet Ramdhari Singh Dinkar's epic poem "Rashmirathi" performed by Padmashri Guru Shovana Narayan with her Asavari Repertory which received thunderous applause and a long standing ovation. Shovana in the role of Kunti was outstanding. Ashish as Karna, was dignified and convincing and Praveen as Duryodhana and KomalBiswal as Krishna performed with aplomb. However it was Shovana who carried the day as Kunti. At one moment the creases of worry of an unwed mother, the pain of abandoning her new-born son Karna and her request to her first born son, Karna, not to fight his own brothers, the Pandavas, in the Mahabharata war, was poignant moving all to tears. The audience empathised with her anguish, her dilemmas and her pain. This is a production that is powerful, relevant and a "must see" for all.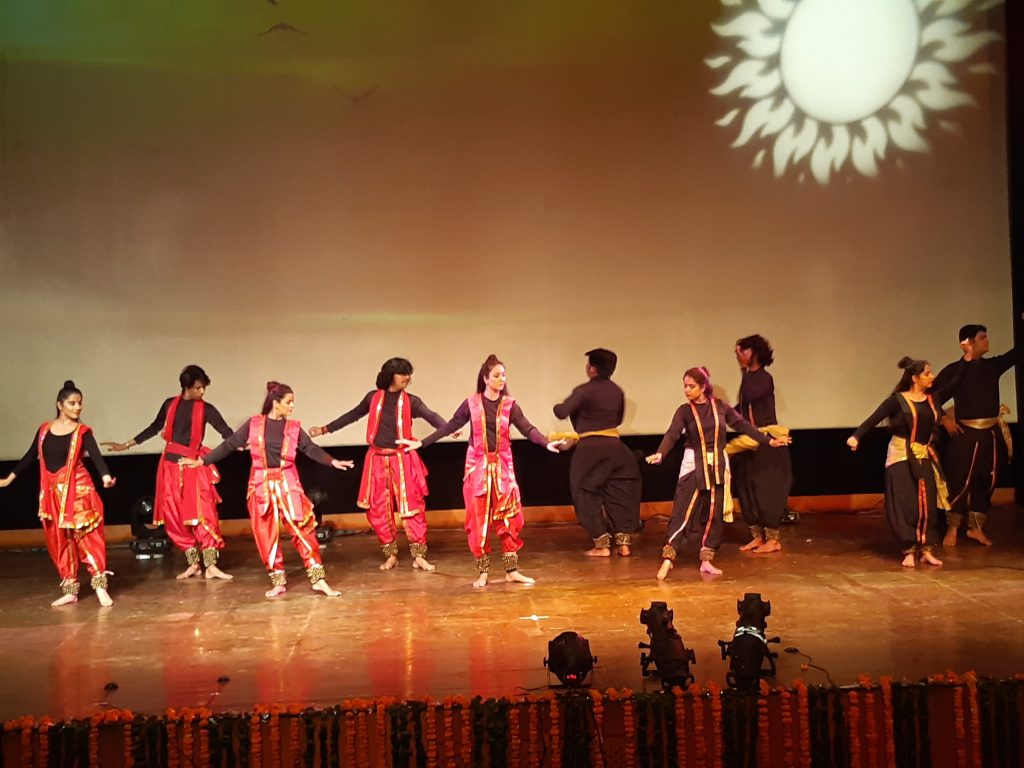 Earlier, the ever dynamic Padmashri Guru Shovana Narayan, bubbling with new ideas and creativity, presented Asavari's In-house Baithak of "Rhythm and Joy", the annual festival featuring young talents at the open air stage "MuktakashiManch". This time eight dancers that were presented won the hearts of all spectators, off-line and online. Five young dancers, Reet Bhatia, Pushti Jain, Aditi Jha, Swati Verma and AnanyaStuti displayed their prowess and ease with the rhythmic intricacies of Teentala (cycle of 16 beats) and Jhaptala (cycle of 10 beats).
Pushpa Sharma's rendering of the Shiva Stuti followed by NrittaPaddhati of Kathak displayed precision of movements, sparkling pirouettes and consummateabhinaya that captivated and won instantaneous applause from all. The evening's finale was a charming Tarana in Raga Charukeshi performed by the energetic and charming duo Shivanshika Singh and Ruchi Arya. The beautiful ambience of winter evening's performance under the open sky and colourful stage lights added to the charm of the evening.