Embraces Onam with cultural fusion and contemporary elegance
Taneira, from the House of TATA, infuses vibrance into the Onam season with its latest Onam Edit Weaves of Togetherness campaign. In a mesmerizing ode to artistry and evolution, Taneira unveiled its DVC to introduce the festive drapes for this season where every thread weaves a timeless tale of tradition harmoniously entwined with the vigour of change.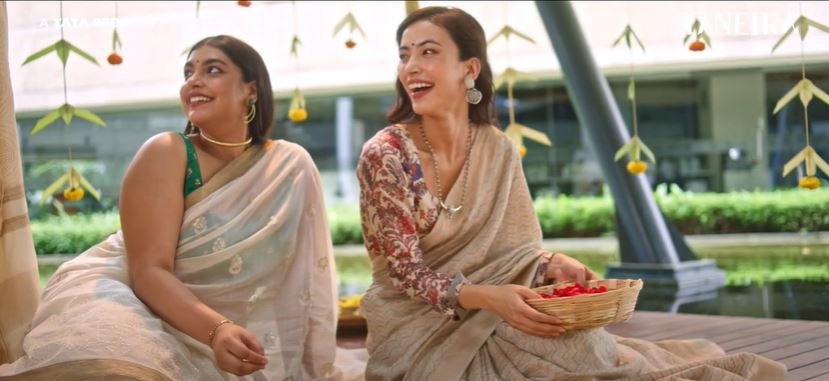 Thoughtfully tailored to resonate with the women of today, the film showcases women enveloped in the eternal allure of the six yards, as they embrace the essence of Onam amidst the bustling ambiance of their workplaces. Boldly prancing their way through the day, their movements exude a contemporary chicness, while embodying Onam's traditional splendour. Despite their aspirations taking them away from their hearths, they find solace in the warm embrace of Onam's spirit, fostering a sense of unity and shared bliss in the very heart of their professional domains, painting a picture of belonging that transcends physical distances.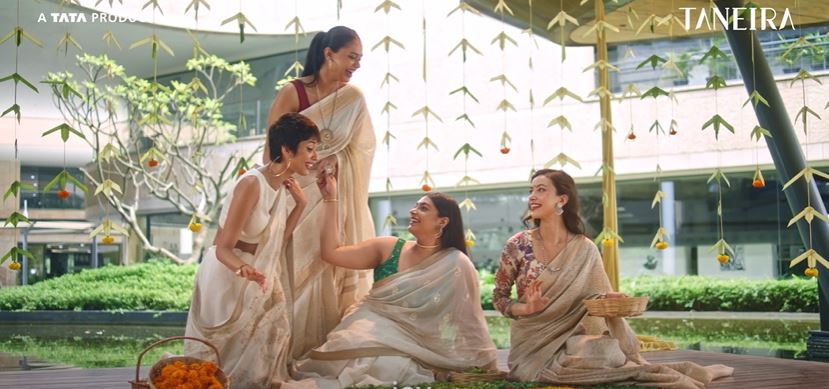 Just as Taneira unites, over 100 diverse weaving clusters from every corner of India under one splendid roof, the culinary marvels harmonize into the delectable Onam Sadhya and the artful arrangement of flowers adorns the Pookkalam, epitomizing the celebration of camaraderie and concord. A tribute to this very fusion, the Onam Edit by Taniera weaves together cultural heritage, modern visions, and the essence of community, thus crafting an intricately patterned fabric of shared emotions and collective experiences.
Painstakingly crafted from Tussar silks and silk cotton, The Onam Edit exudes an artistry of refinement while boasting a sublime off-white hue. Every meticulously woven thread serves a dual purpose, elevating not only aesthetics but also ensuring unmatched breathability. Adorned with an impeccable design language, these sarees redefine comfort with their feather-like touch and fluid drapability. Whether it's a joyous festival or a corporate affair, these resplendent drapes effortlessly embrace any event, allowing every woman to transition seamlessly from the office to the occasion in the blink of an eye. Emanating sheer style and versatility, these lightweight wonders become the quintessential choice, harmonizing the realms of sophistication and festivity with an enchanting symphony of allure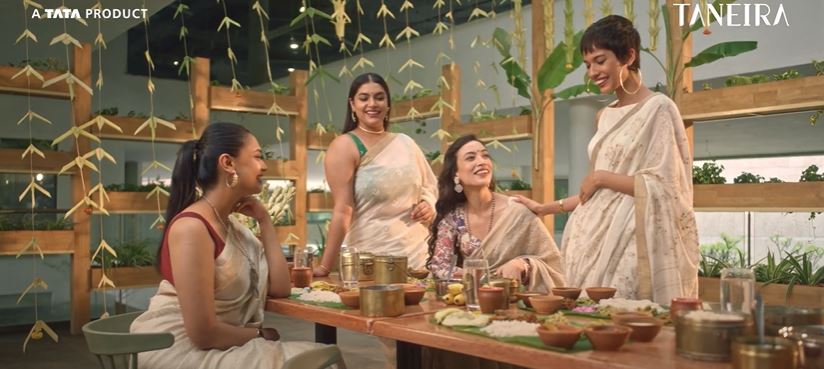 Sharing her thoughts on this campaign, Ms. Shalini Gupta, General Manager, Taneira said, "The 'Onam Edit' campaign breathes life into Taneira's grand vision – a revival of the timeless saree, tailored to suit the discerning needs of the modern Indian woman, forging their paths away from home and excelling in diverse roles. Epitomizing a harmonious confluence of culture, creativity, and community, the Onam Edit, is a tribute to her desire for fulfillment and balance, seamlessly blending tradition and versatility in her journey of success. The campaign stands as a testament to Taneira's unwavering dedication to bestowing women with impeccable style and boundless versatility, all while honouring their cultural heritage."
Talking about the range, Ms. Anindita Sardar, Head of Design and Curation, Taneira, said, "With every intricate stitch and delicate embroidery, these resplendent silk cotton and Tussar silk sarees achieve a synthesis of age-old traditions and contemporary creativity. Elegantly designed for effortless draping, they bestow women with the seamless ability to transcend from celebratory moments to the professional realm, flawlessly blending fashion, style, practicality, and comfort. Women in the workspace strive to blend fashion and style with practicality and comfort, creating a unique statement with their choices, bridging the gap between the conventional and the contemporary."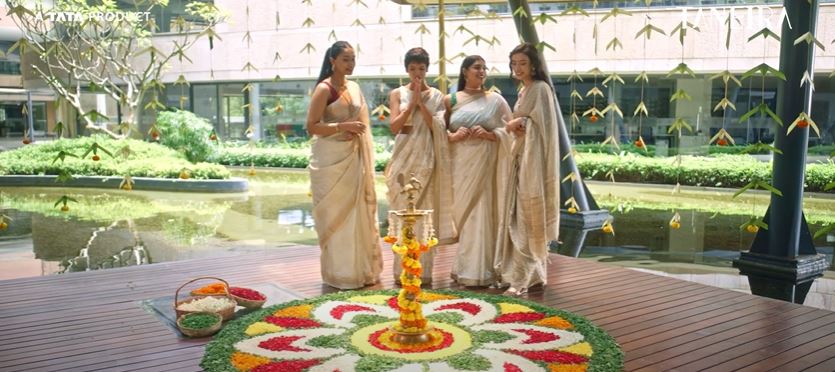 The campaign video is now live: https://youtu.be/OO-jyCCmb8k
About Taneira:
Taneira, the women's ethnic wear brand from Titan, the TATA group company, offers differentiated design sarees, blouses, and ready-to-wear kurta sets made from pure and natural fabrics from over 100+ weaving clusters of India and brings the best of India under one roof. Instilled with TATA trust, Taneira aims to provide the rooted yet progressive Indian women with diverse craftsmanship and exclusive crafts and designs. The products cater to everyday fashion and all occasions a woman would want to adorn herself for – festivals, weddings, and special occasions.
In its endeavor to provide authentic weaves that are handcrafted with love, Taneira works with weaver communities all over India. It has also launched the 'Weavershala' initiative to modernize the weaving techniques and, at the same time, preserve traditional procedures of hand weaving for future generations. In addition, the brand has introduced frame looms and all essential workspace facilities for the weavers in collaboration with localized weaver-led organizations. Currently, there are ten Weavershalas operations across the country.
Launched in 2017, Taneira offers a unique and relaxed browsing experience with knowledgeable staff to provide quality service through a strong network of 47 stores across 25 cities. The brand is present across all prominent metro hubs and is building to strengthen its presence across key Tier I and Tier II cities. Taneira is also available online with global delivery at www.taneira.com-