Sixth generation textile conservationist from Hyderabad, Sailesh Singhania, made his debut in Delhi with a rich collection of heritage handlooms, textiles and antique sarees
Singhania put together an exquisite collection of handwoven sarees painstakingly crafted by clusters of weavers from different parts of the country. Titled Shaahana, the exhibition which was held at The Claridges Hotel, New Delhi,  also featured luxe jewels from the house of Apala by Sumit.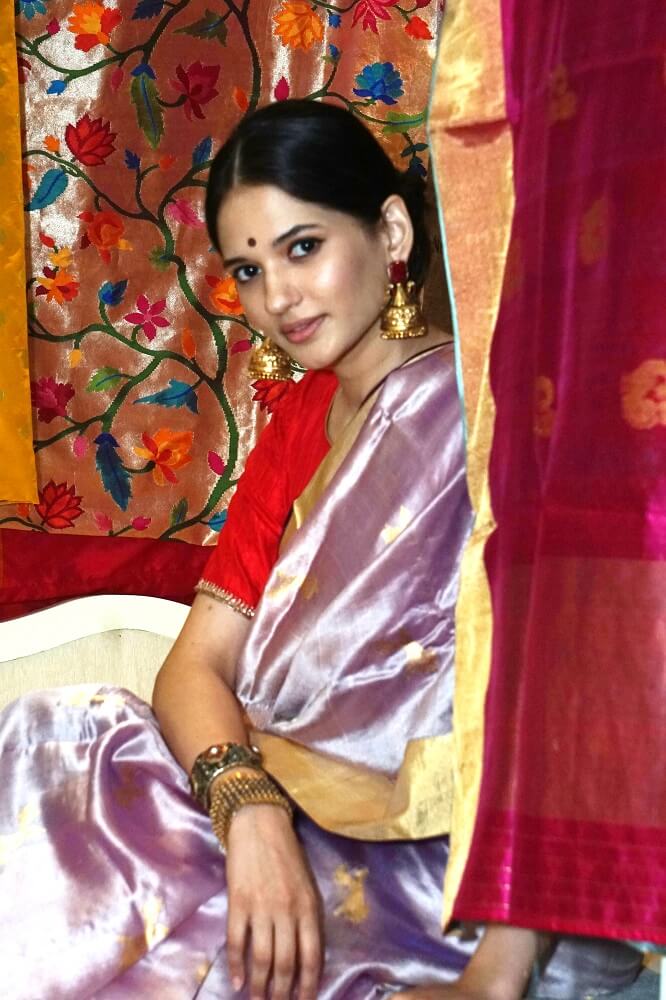 The stunning sarees on display were a treasure house of age-old techniques like the Jamdani, combining it with Khadi, the fabric of our nation and embellishing it with intricate motifs inspired by modern Japanese art, bringing together a plethora of cultures and traditions together in one final creation. From the classic Kanjeevarams and Upadas to the royal Banarasi silk and the heirloom Patan Patolas, each saree is assiduously woven with motifs inspired by nature, geometrics and traditional patterns. The colours are a celebration of summer freshness, a coalescence of opulent whites and neutral tones intertwined with rich gold threads. The Kanjeevaram silk sarees, that have remained a constant in every closet since the Chola and Pallava dynasty, are also revisited through this collection, celebrating the identity of the fabric with a modern outlook, tapping into its potential without tampering with its ethnicity.
According to Sailesh, "We have brought Delhi a collection of heritage handloom sarees, revived from the era of the Nizam's exalted dynasties. Our label celebrates the glory of Indian textiles such as Paithani's, Patan Patola's, tissue Kanjeevarams and Khadi Jamdani. I am humbled to be a part of the weaving community which carries such a rich and artistic history,"
Another attraction of the exhibit, the unique creations by Apala are appreciated by jewellery aficionados, patronised by who's who and have been worn by celebrities like Deepika Padukone, Sonam Kapoor, Kangana Ranaut, Priyanka Chopra, Kareena Kapoor Khan, Vidya Balan, Sunny Leone, Taapsee Pannu, Shraddha Kapoor, Soha Ali Khan and other glamorous stars.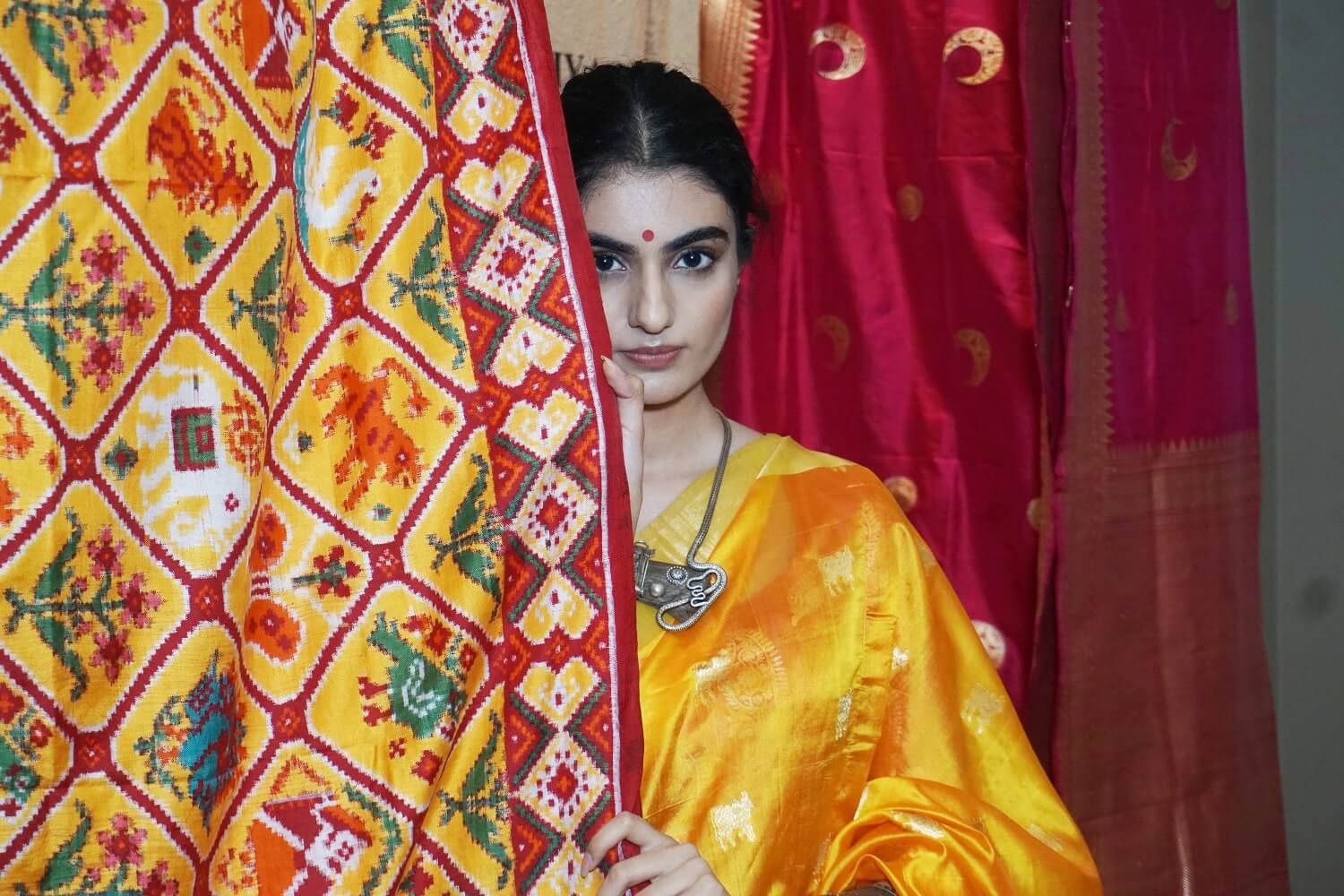 Apala's original jewellery style perfectly bridges the antique, royal, traditional, tribal & spiritual elements with modern sensibilities. The range includes Polki, Victorian and fine silver jewellery aesthetically combined with precious and semi-precious hand-carved gemstones.
The brand works with 700 handloom weavers throughout the year. Along with that, we also support 22 different clusters including Pochampally, Gadwal, Uppada, Kota, Pranpur and many more.