June is the Acne Awareness Month, which is the ideal opportunity to help you get rid of those annoying spots that always seem to appear (or stubbornly persist) at inconvenient times.It's commonly known among individuals with acne-prone skin that it's a never-ending fight to not only cure zits and spots, but also to prevent them from reappearing.
PFB a list of products from Nourish Mantra that help combat acne-
Ratrani Clay Cleanser from Nourish Mantra is enriched with Moroccan lava clay, French clay, and activated charcoal to give you a clean, oil-free face. This cleanser will remove all the impurities from your face and deep clean your pores to remove the build-up of acne-causing bacteria.

Price- INR 675 for 70ml
Nourish Mantra Holy Basil & Neem Mud Mask is inspired by the recipe from the ancient Ayurvedic texts, this natural Holy Basil & Neem Mud Mask purifies skin from toxins and deeply nourishes it. Time to bid adieu to clogged pores, dull skin and acne with the perfect blend of freshly picked Tulsi and Neem leaves. Experience the herbal surge of hydration with Tea Tree Oil.

Price- INR 1295 for 110gm
Acne clarifying serum- This serum combines Ayurveda and science by including niacinamide and salicylic acid, as well as ayurvedic ingredients such as Thyme and Sage Leaf.

Price-INR 1400 for 20ml
Neer Gel-Infused with Hyaluronic Acid, rejuvenate your skin with the cool and refreshing Light Hydro Gel
Restore your natural hydration with our specially formulated lightweight gel. Enriched with the goodness of Witch Hazel, Roses and Aloe Vera, this refreshing cool gel is easily absorbed by the skin and will leave your skin feeling fresh as a daisy all through the day.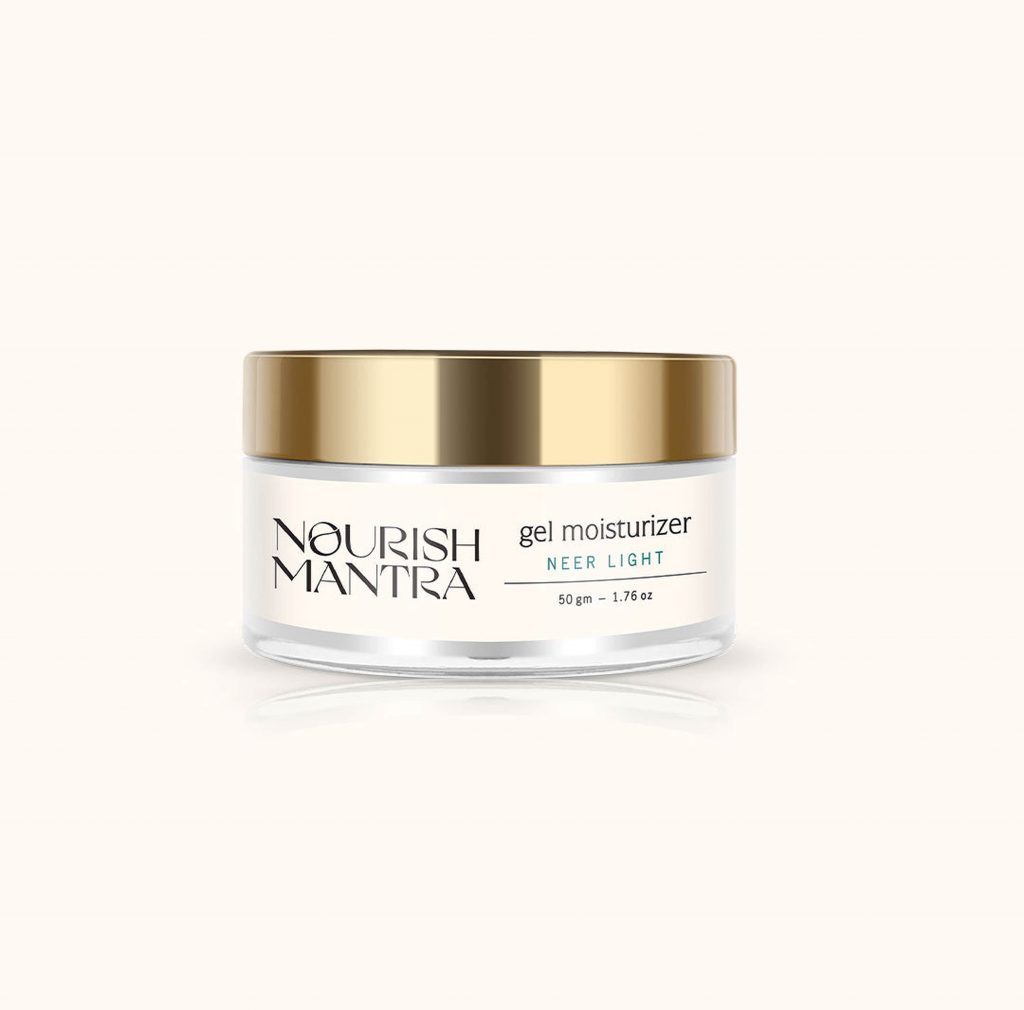 Available on-https://nourishmantra.in