Learn to experiment with Jesmonite and learn terrazzo technique in this exciting workshop at SOCIAL with Tinkerings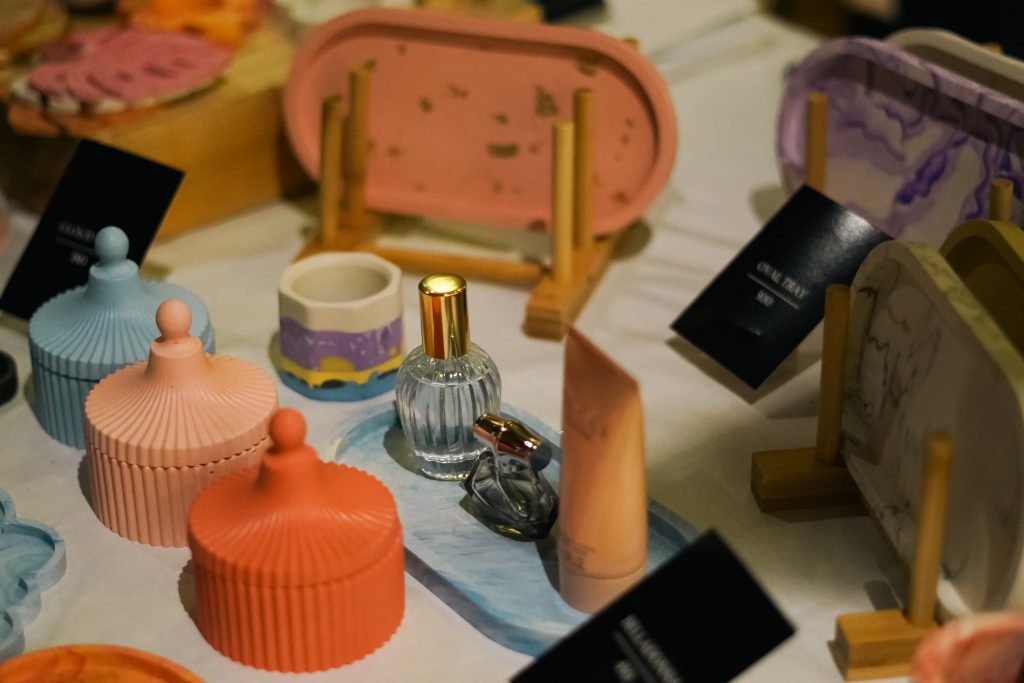 Have you been scrolling on Instagram watching satisfying Jesmonite pours and admiring the mesmerizing terrazzo home decor? Discover the delight of creating your own Terrazzo functional art piece while experimenting with Jesmonite and learn about pouring and splash technique in this fun and engaging workshop Shreya(@shiiiirosan) from Tinkerings at Versova SOCIAL.
During the course of this workshop, Shreya will guide you to make DIY coasters from scratch using Terrazzo technique and Gold foil with Jesmonite technique.
At the end of the workshop you get to take home a pair of coasters made by you in the colors of your choice and all the knowledge needed to start your own Jesmonite journey!
Lauded as eco-resin, Jesmonite is a water-based, non-toxic composite material with ability to be broken down and recrafted, thus often used in crafting and fine arts. Hosted by Versova SOCIAL (@SOCIAL) on the occasion of World Environment Day, the workshop is an initiative to lead sustainability conversations and solutions, as well as build a pan-India community of homegrown talent who want to play a role in making conscious lifestyle choices and driving others to do the same.
Loads of fun await you. So what are you waiting for?
Seats are filling fast, book your ticket now for an art filled Sunday at Versova SOCIAL!
Venue: SOCIAL, Versova
Date: 5th June 2022, Sunday
Time: 4:00 – 7:00 PM
Price: INR 1000 per person ( Includes material for the workshop )
Pre-registration Link: https://insider.in/social-x-tinkerings-diy-terrazzo-coasters-jun5-2022/event
ABOUT SOCIAL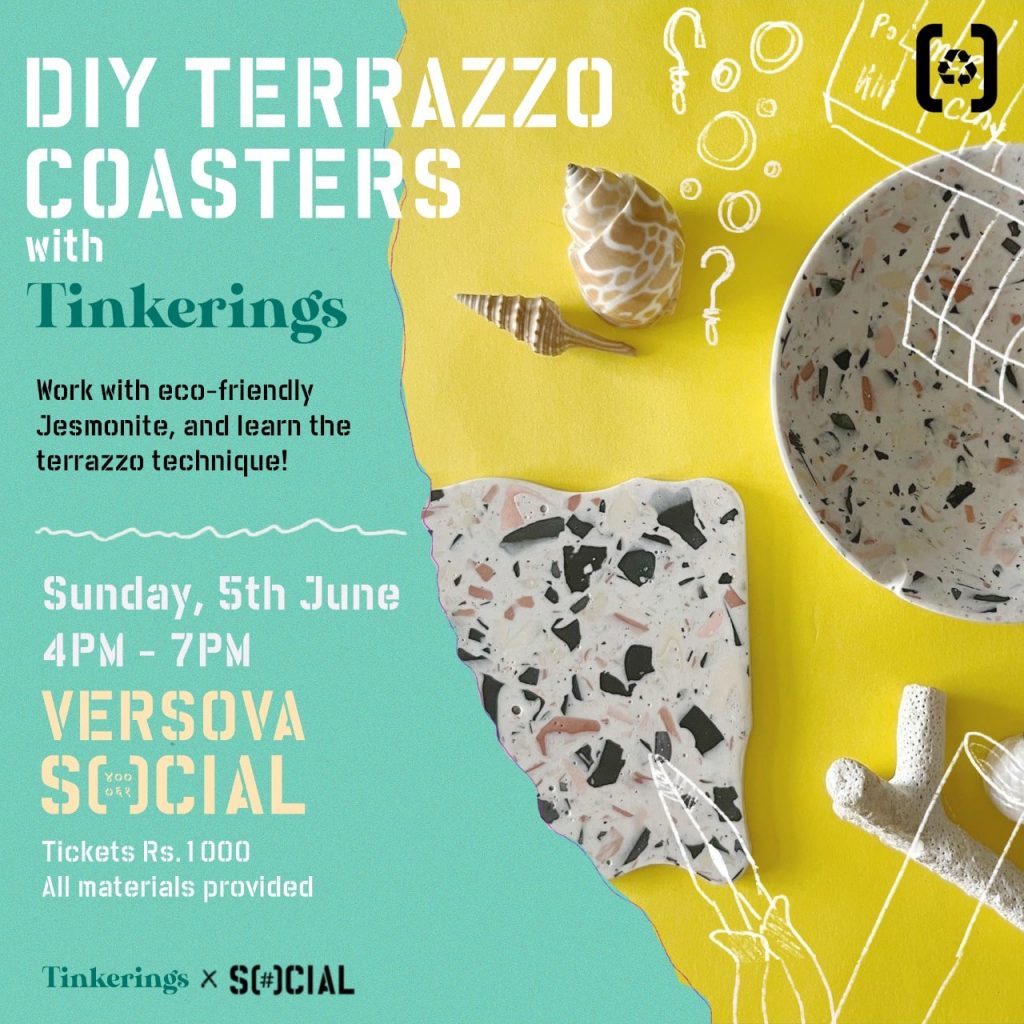 SOCIAL is a path-breaking urban hangout that's designed to take you offline while still keeping you connected. From an all-day café serving great food, coffee, and cocktails, SOCIAL transforms from this creatively charged, collaborative space into a high energy bar when work hours end, striking the perfect balance between work x play. Each outpost is a representation of the neighbourhood it resides in, from the pincode to the people. It's a second home, workplace, and hangout, all wrapped up in one mind-blowing experience