In the world of expensive thermostats, Google is challenging the house-necessity product with its brand new Nest Thermostat, an easy to use, energy-saving device that you can control from anywhere with the Google Home app.
This new thermostat is specially designed to meet the needs of consumers who want the premium quality of product along with reducing the environmental cost by saving energy. The Nest thermostat  has features that will leave you bewildered.
It has a 'Quick Schedule' feature that lets you set a custom temperature at different times and on different days, and it also offers suggested pre-set temperatures to balance comfort and energy saving.
The 'Savings Finder' helps the Nest Thermostat look for small optimizations to save energy in your home and suggests small tweaks to your schedule.
And with the Nest Thermostat, you no more have to worry about heating or cooling an empty house. Using Soli technology for motion sensing and your phone's location to check if you've left the house, it automatically sets itself to an Eco temperature.
The most charming feature about it is that you can install your own Nest Thermostat in less than 30 minutes. And just like every other product of Google, it also can be controlled with Google Assistant or with Alexa through your smart devices.
The Nest Thermostat comes in a sleek design and a variety of colors: Snow, Charcoal, Sand and Fog to complement your house.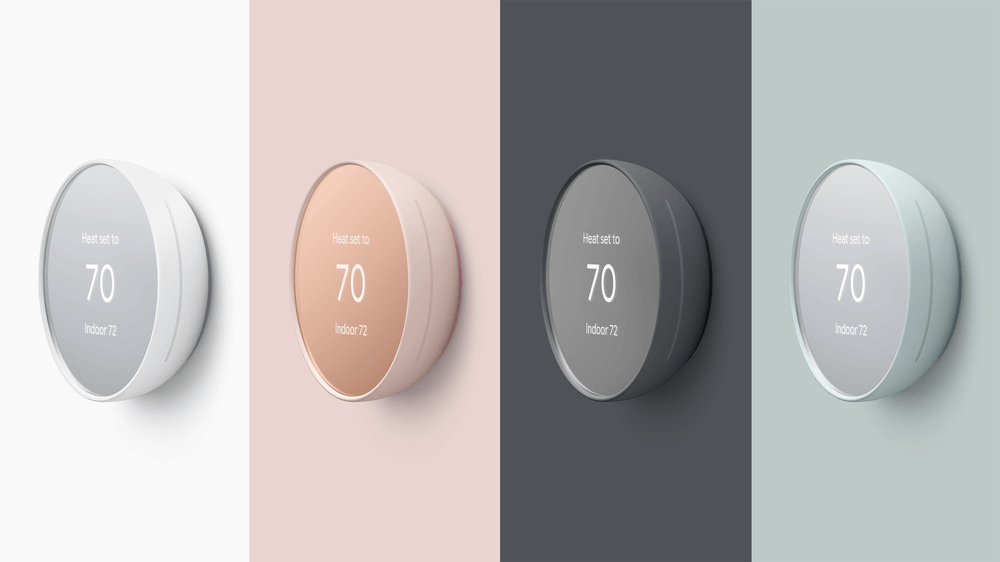 Moreover, staying true to sustainability commitment, it is designed with 49 percent up-cycled post-consumer plastic. The Nest Thermostat is available for pre-order with a price tag of $129.99 in the US and will go on sale in the coming week.