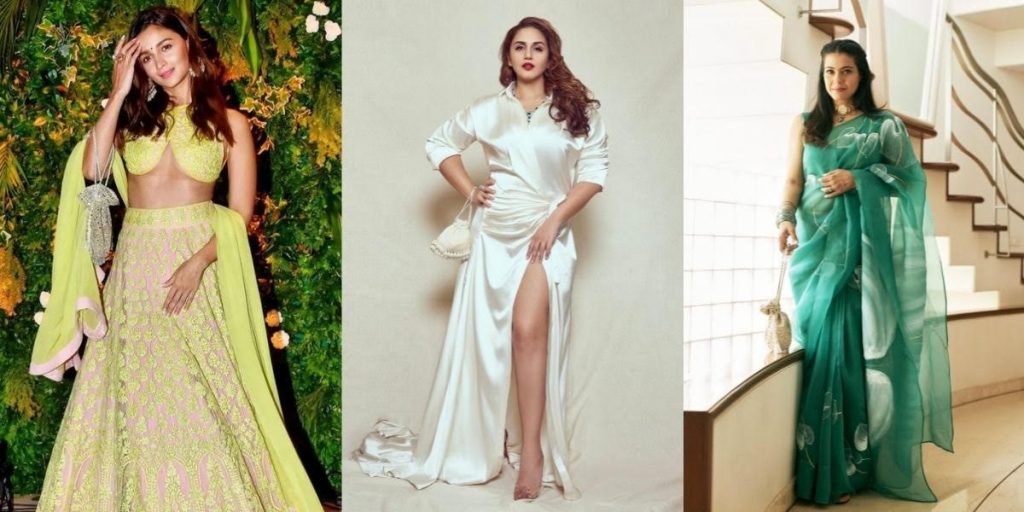 Pearls are back with a bang! The classic pearl's modern makeover is complete with its transition from a traditional heirloom, to the modern working girl's staple accessory. From classy to cool, then sexy to sassy, these elegant delights have seen timeless success, and have now crossed over the bridge from being reserved for the ballroom to becoming a part of the perfect beach outfit too. It is no longer just a jewel for your mother's boudoir, but a gender-neutral statement, that is both, funky, cool and classy, the perfect candidate for the millennial's signature accessory.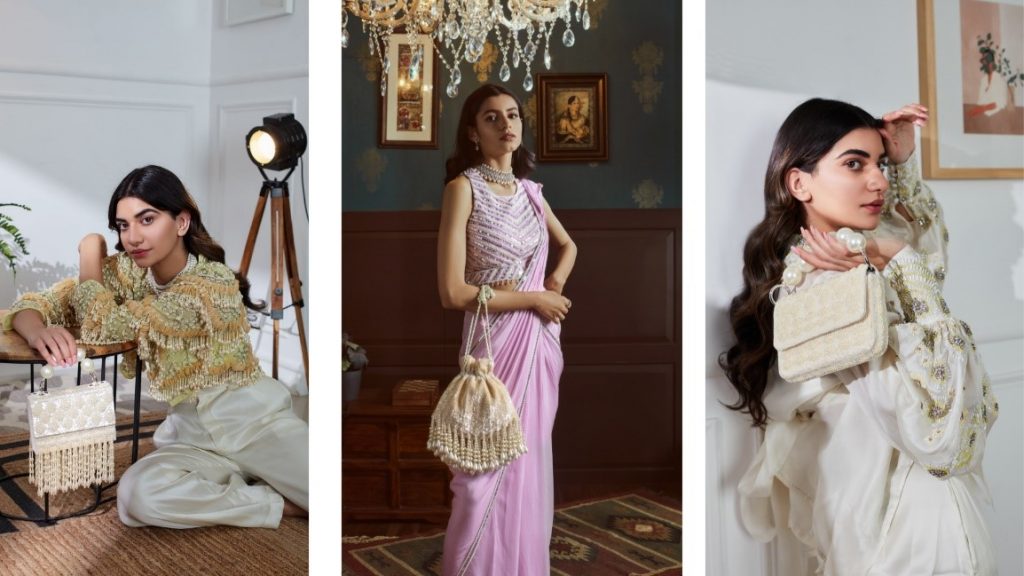 While pearls have been a quintessential part of every woman's jewellery trousseau, it has undergone constant evolution. Popularised in India by the icon herself, Maharani Gayatri Devi, marrying her famous sarees with the ever-so-perfect pearls, the pearly baton in the West was carried by the likes of Audrey Hepburn, Kate Winslet recently, Michelle Obama.
As the times have been a-changing, so has the pearl. With its incorporation in hair accessories, like clips and hairbands, as embellishments on clothing and footwear, there is no end to the creativity that pearls have inspired in contemporary times.
So think pearls and bring their grace into your wardrobe with these 5 tips from Aanchal Sayal and her glistening and shining pieces! Each bespoke piece is delicately handcrafted using old-age techniques, handed down through generations of skilled artisans who have mastered the craft of creating these magical pieces.
The Wedding Companions!
A wedding is incomplete without a stunning potli bag. Just enough to throw in the keys, some makeup and your phone-a-friend! These stunning pearly bags from designer Aanchal are a true testament to attending a wedding in style. Great to match multiple outfits in any colour, these muted looking OG statement bags will surely have all eyes on you.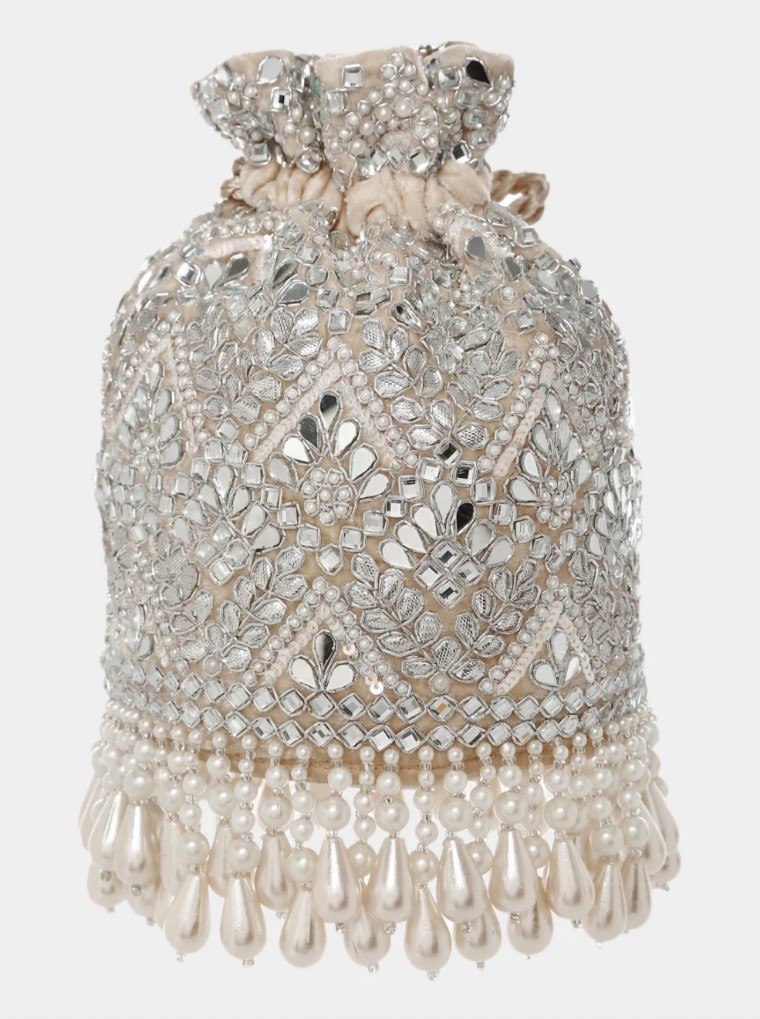 Oriana Bucket Bag
Oriana Bucket Bag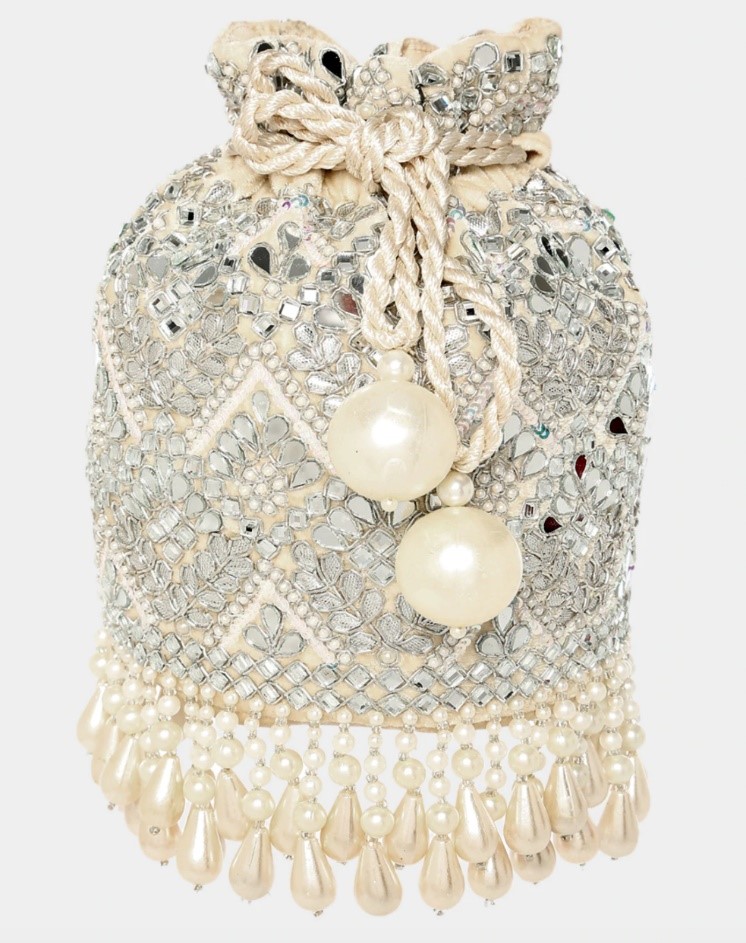 Sloan Bucket Bag
Sloane Bucket Bag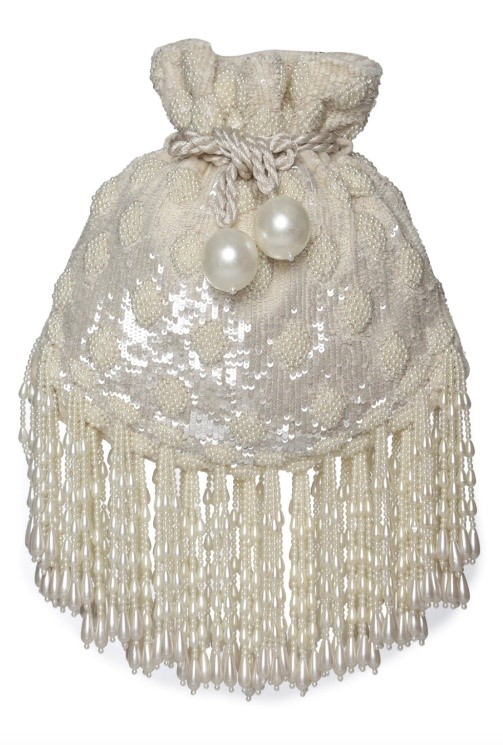 Diana Potli Bag
Diana Potli- Ivory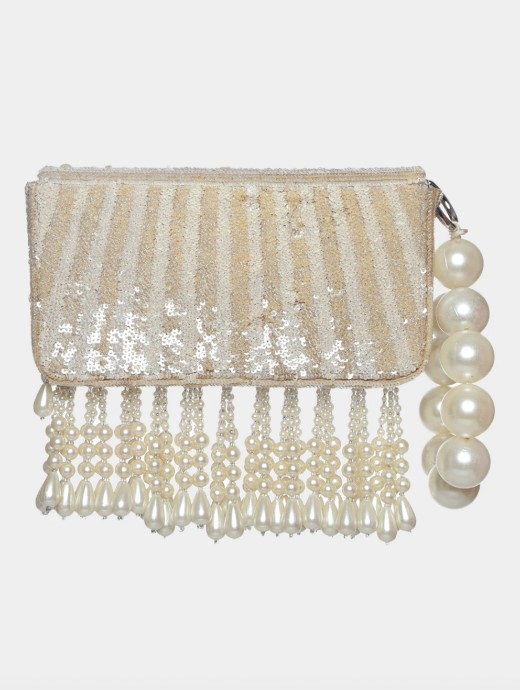 Bella Mini Bag
Bella Mini Bag- Beige and Ivory
Make Your Everyday Sassy
Simplicity and functionality meet a bit of sass. The pearls on this pair of footwear are a great everyday addition to your shoe collection. Don't feel like dressing up? Slip these on and give your look an instant pump!
Athena Wedges
Athena Wedges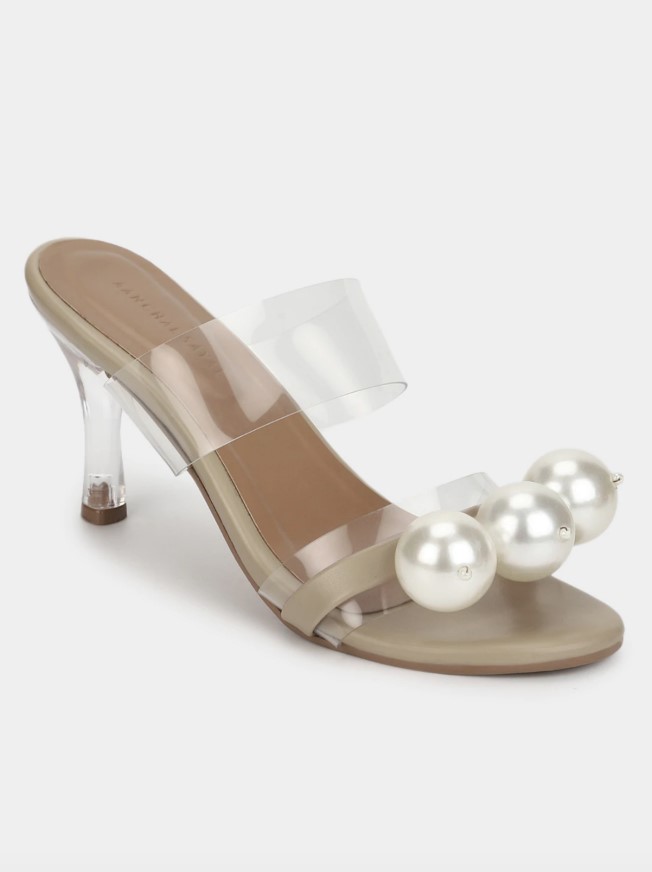 Coraline Heels
Coraline Heels- White and Beige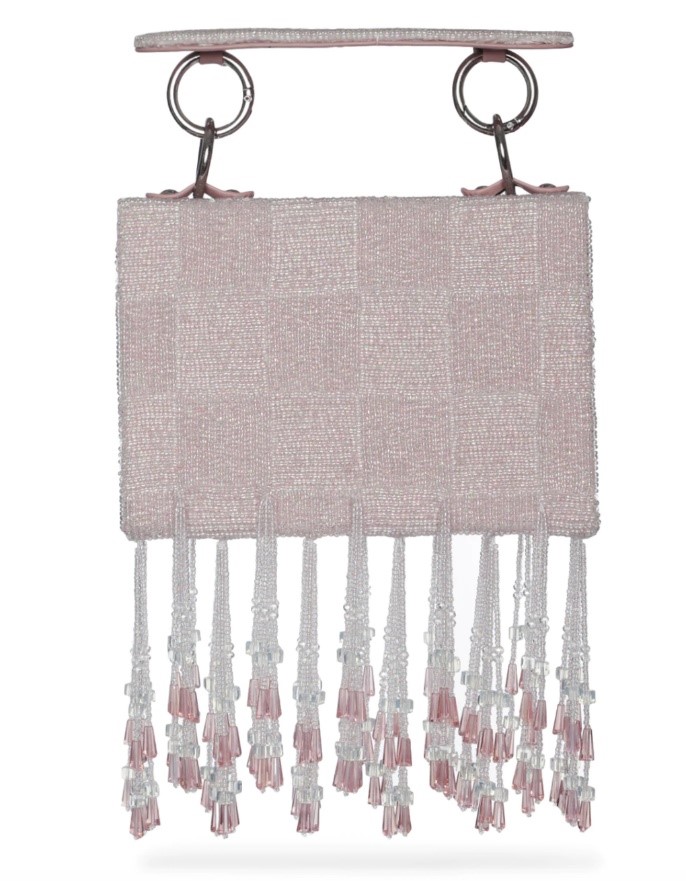 Fiona Mini Bag
Fiona Mini Bag- Blush Pink and Ivory
One For The Ballroom Tassel!
Don't we all have those formal events when the boring, basic, black clutch just never makes the cut? Switch it out for these very trendy and on point minaudieres from the designer, carefully handcrafted to include a myriad of pearls, perfect for making a bold splash at the next big bash.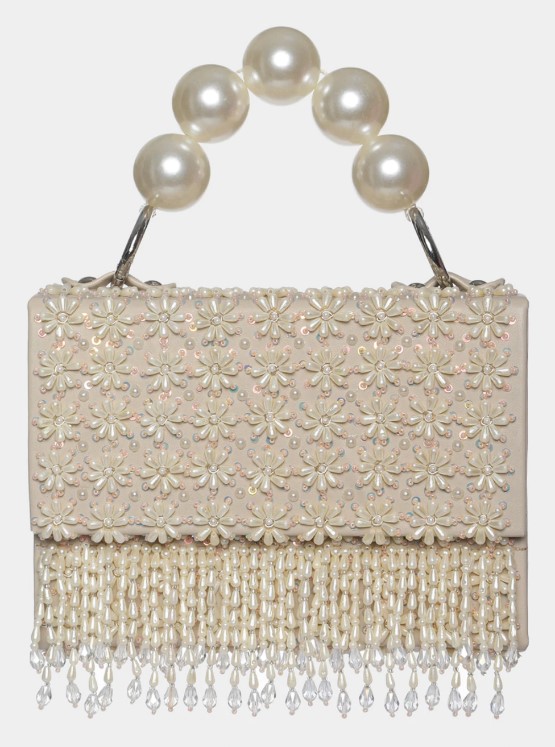 Lucille Mini Bag
Lucille Mini Bag – Ivory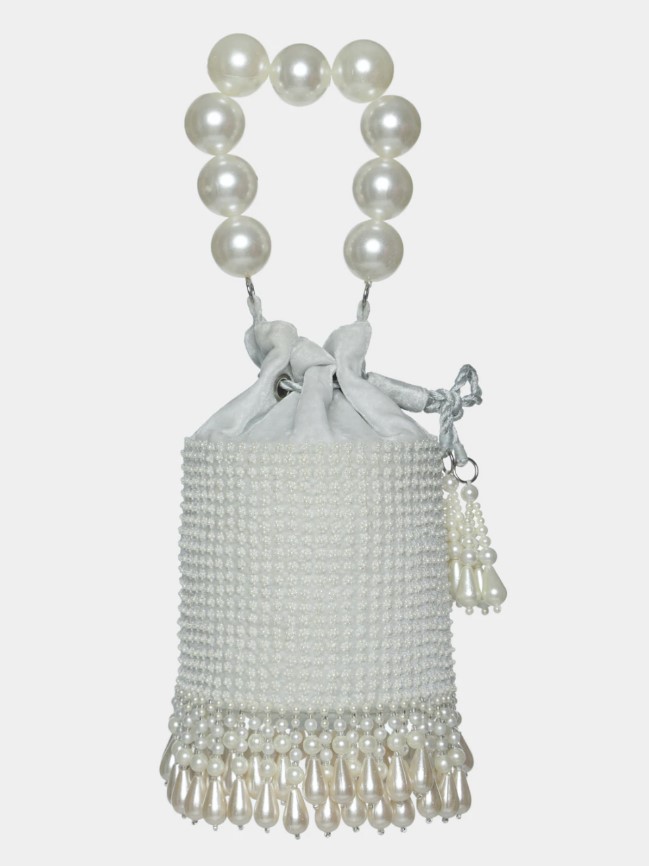 Charollete Bucket Bag
Charlotte Bucket Bag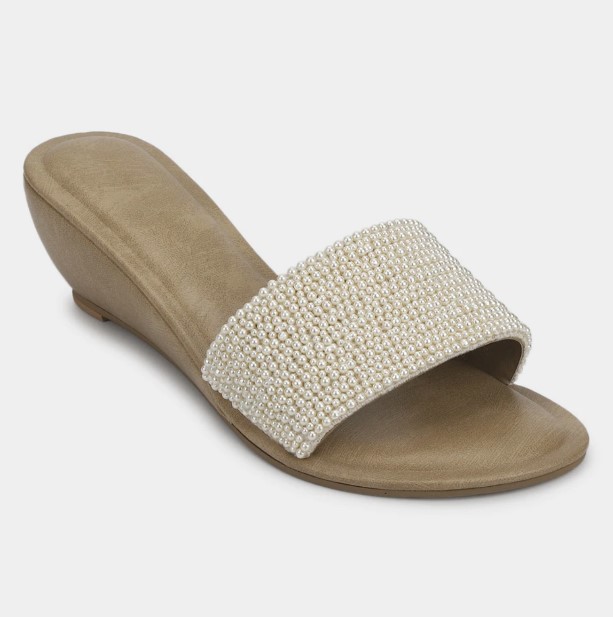 Victoria Wedges
VICTORIA WEDGES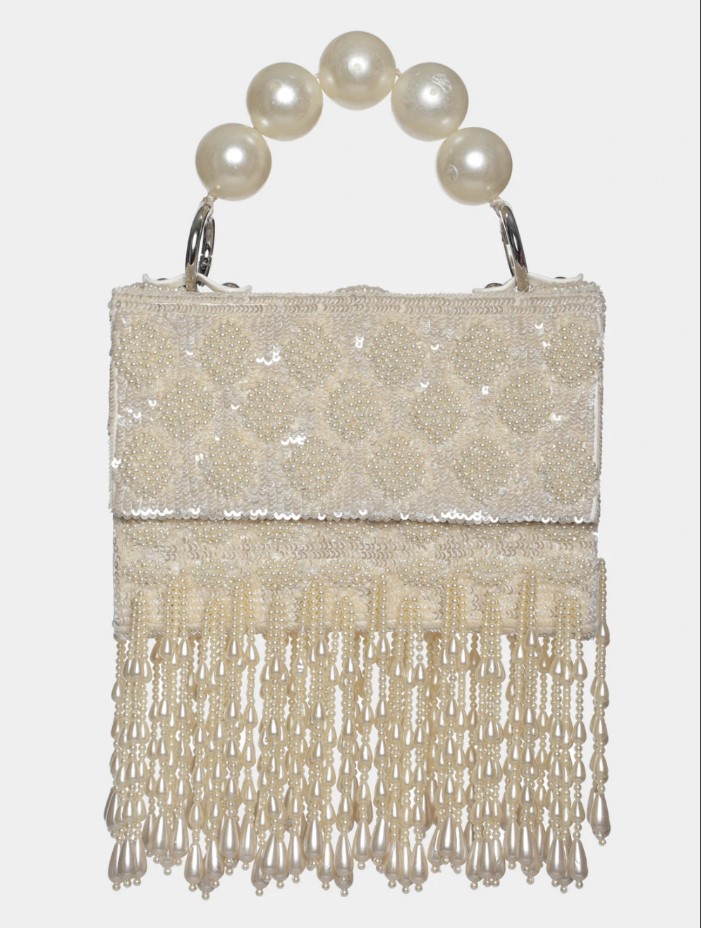 Clara Mini Bag
Clara Mini Bag- Ivory
Party Partners
Planning a party with your friends? Keep things bold and absolutely spot on with this pair of heels. Chunky, comfy and an absolute go-to for any events- big or small. They're great to attract the right kind of questions and will surely elevate your look with the pearl on the top! The designer's footwear collection is focused on pieces that travel day to night with comfort and class being the 'sole' criteria!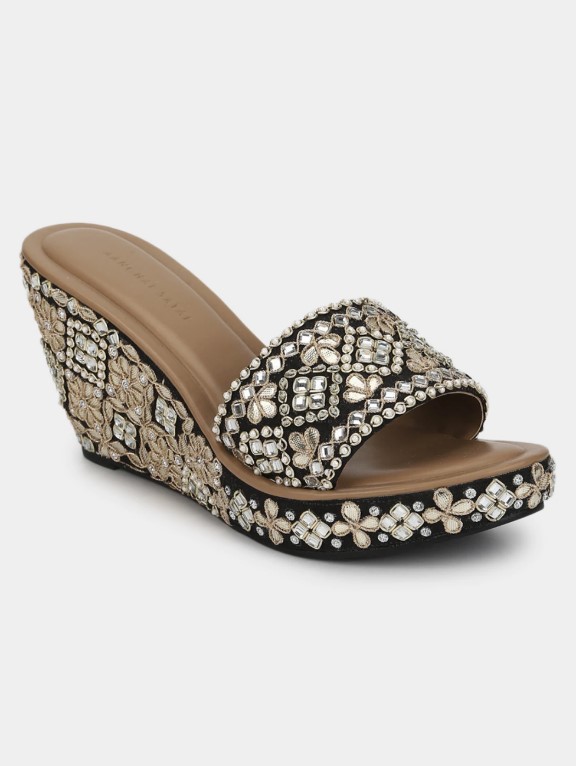 Rosaline Wedges
Rosaline Wedges- Gold and Black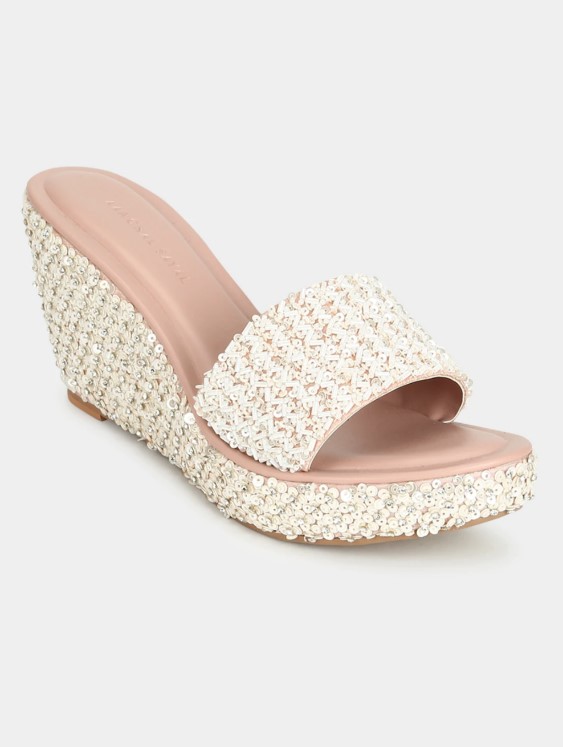 Alexi Wedges
Alexi Wedges