All-natural holistic range for radiant skin all year long
Change in season rings in an alarming warning for massive skin eruptions. Fluctuation in moisture and humidity levels lead to different skin issues like blemishes, acne, dullness and skin tanning which further dampens your skin glow. O3+ brings you their completely new Oxy D- Tan range inclusive of D-Tan Scrub, D-Tan Facial kits, D-Tan Face Wash to rescue the skin from damages.
To bring your skin back to life, your skin needs an Anti-Tan skin treatment which includes scrubbing, face packs, face masks and Anti -tan facials to lessen the damage done by the pollution and sun exposure. O3+ has been a pioneer in serving best of all when it comes to skincare with its high-performance Oxy D-Tan Skincare range. Formulated with plant-based ingredients which ensure gentle but fruitful results by eliminating the dead cells along with rejuvenating skin cells.
The range comprises Oxy D-Tan Scrub, sheet masks, facial kits, face washes and D-Tan masks that help nourish your skin with natural active ingredients that work as a food supplement for the skin making it instantly glowing and eliminating rough and tanned patches.
O3+ D-Tan Scrub
O3+ D-Tan Scrub is an advanced tan removal scrub that helps in exfoliating while giving an even & radiant glowing skin. With the goodness Tea tree & peppermint O3+ D-Tan Scrub gives Instant Brightening Glow while Removing Tan from the skin. The scrub helps in polishing the skin and deep cleanses your pores and effectively removes tan. Exfoliating helps minimizes fine lines and early signs of aging among the youth. Its natural formula naturally moisturizes the skin and results in brighter skin. Enriched with the goodness of Tea tree & Peppermint, O3+ D-Tan scrub helps in regenerating new cells & treats acne and blemishes with its regular use.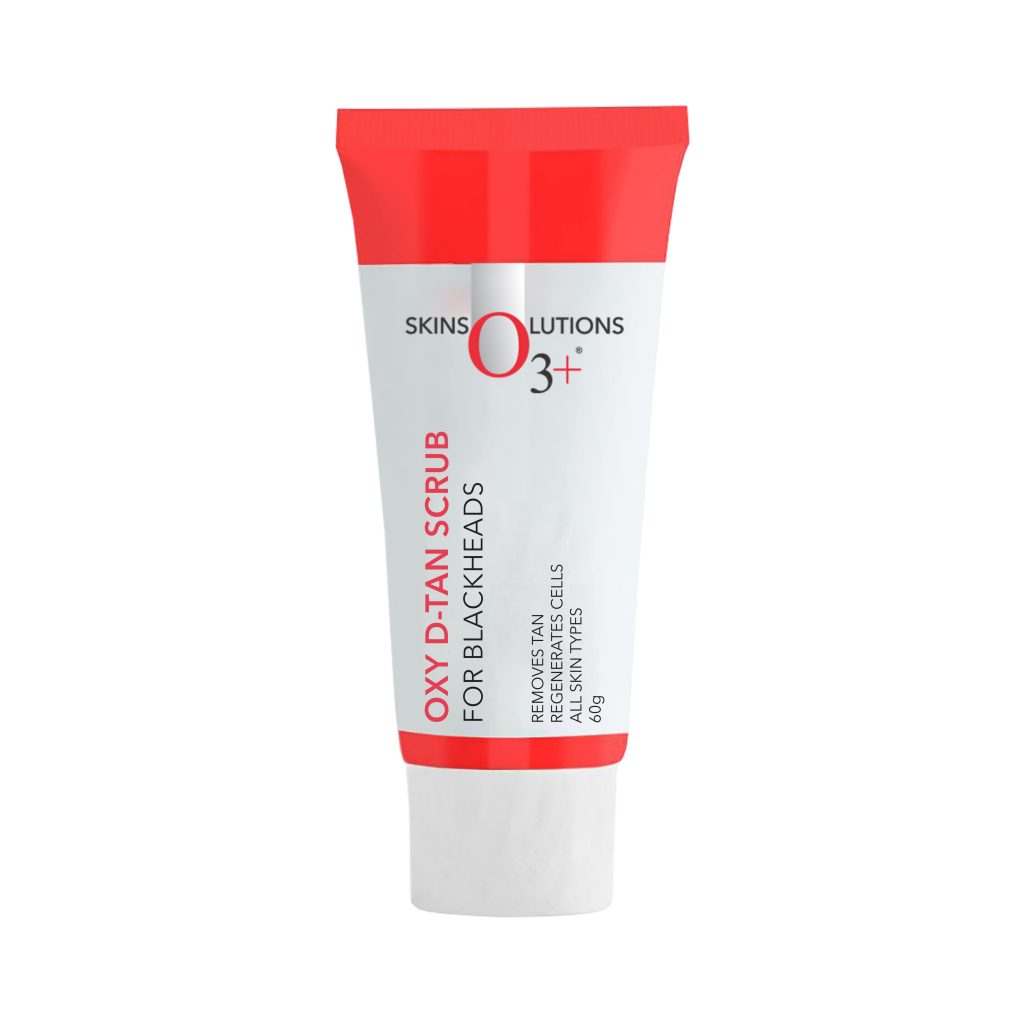 Availability – https://www.o3plus.com/oxy-d-tan-scrub.html
Price – ₹470
O3+ Facialist D-Tan Face Sheet Mask
This Tan Removal Solution Mask is made with fine microfiber to help active ingredients penetrate deeply for ultimate brightening benefits. A powerful antioxidant, niacinamide and natural extracts that visibly brightens skin to reduce the appearance of hyperpigmentation such as dark spots, acne scars, and discoloration while inhibiting melanin production. Enriched with Niacinamide and Natural extracts, its powerful formula hydrates and brightens the skin. Effective in reducing uneven skin tone caused due to long sun exposure. Best suited for all skin types, O3+ Facialist D-Tan Face Sheet Mask is clinically tested and suggested by Dermatologists.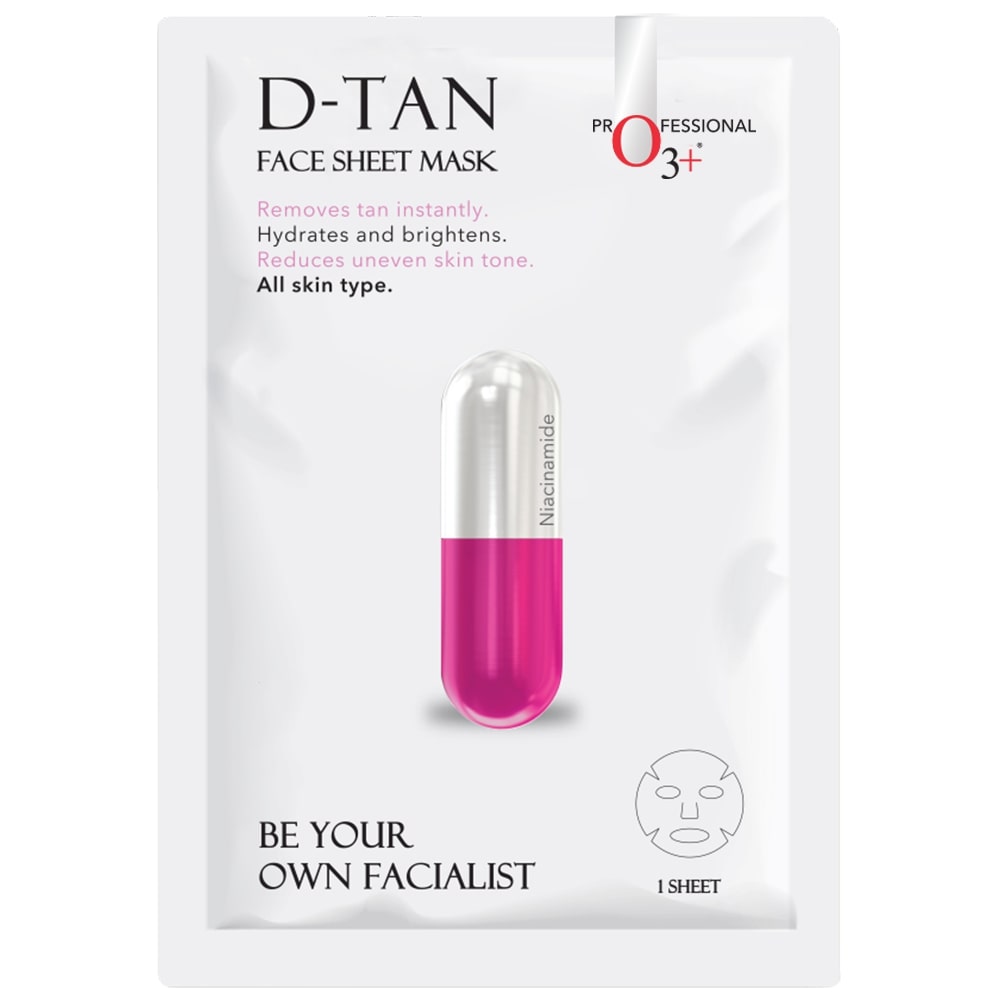 Availability – https://www.o3plus.com/o3-facialist-dtan-face-sheet-mask.html
Price – ₹155
O3+ D-Tan Facial kit
O3+ D-Tan Facial kit is an instant dose of tan removal and brightness for tanned & dull skin. This facial kit brightens, lightens & provides instant glow by removing deep tan and sun tan. Enriched with ingredients such as Shea butter, Camphor & Eucalyptus, this facial kit is an absolute treat for dull skin. It is dermatologically tested and suggested by leading salons for instant glow and brightening on normal to oily skin type, leaving behind a clear complexion with a healthy glow. At the same time, it also moisturizes the skin and makes it more soft and supple.
This kit contains-
O3+ Meladerm D-Tan Cleanser (5gm)
 O3+ Meladerm Peel Scrub (5gm)
O3+ Dermamelan Massage Cream (5gm)
O3+ Bilberries Mould Mask (30gm)
Availability – https://www.o3plus.com/o3-products/shop-by-category/facial-kit/d-tan-facial-kit-with-peel-off-mask.html
Price – ₹510
O3+ Glycolic Acid Face Wash for Radiance
This clear, lightweight cleansing gel is powerful, yet gentle enough for combination, blemish prone skin. O3+ Glycolic Acid Face Wash incorporates a balance of bio-nutrients, antioxidants, and mild resurfacing ingredients that thoroughly cleanse the surface and pores of the skin without stripping essential natural oils, leaving skin soft and smooth. The activator in the face wash deep-cleanses skin and pores without drying, leaving the skin smooth, soft and glowing.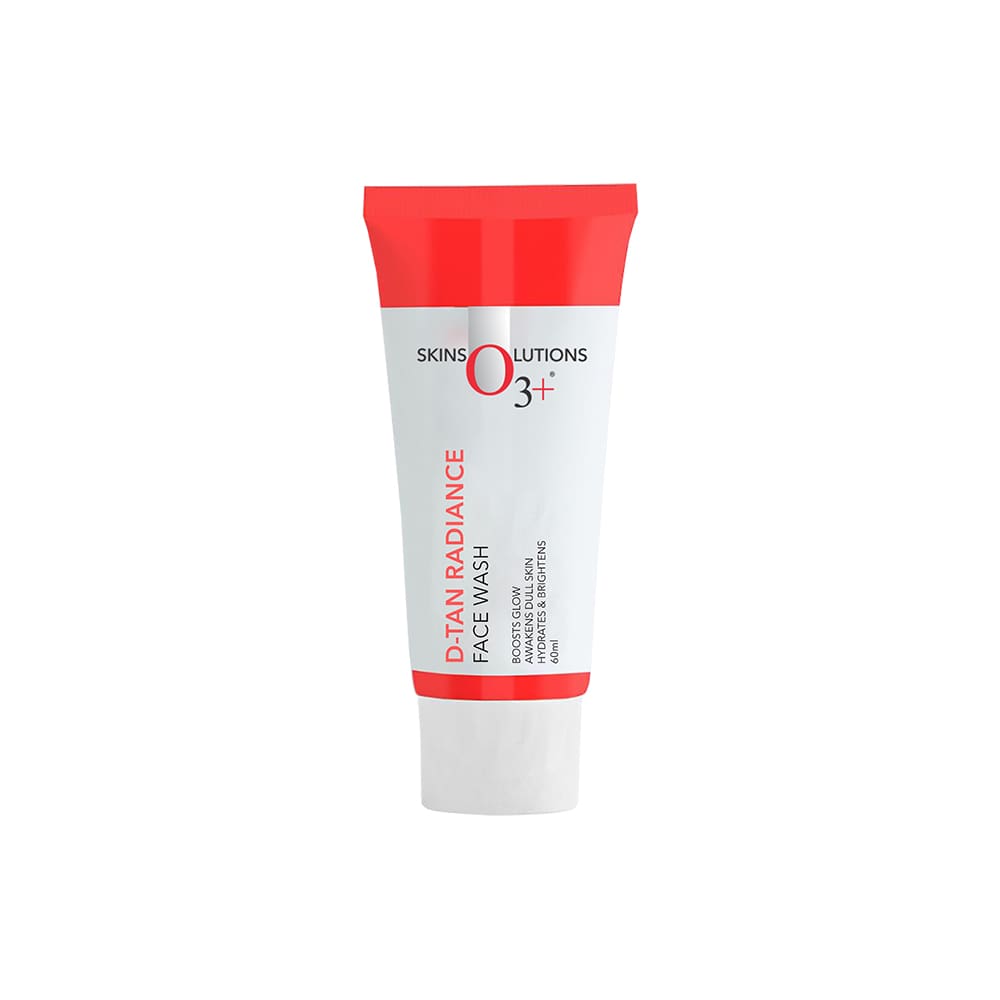 Availability – https://www.o3plus.com/glycolic-acid-face-wash.html
Price – ₹325
O3+ Oxy D-Tan Mask
O3+ Oxy D-Tan Mask is an advanced brightening face mask infused with their unique O2O2 formula that delivers oxygen deep into the skin while preventing it to clog and decongestant skin while instantly removing tan in 10 minutes with the goodness of Botanical extracts. It is effective in removing tan & brightens the skin instantly, regenerates new cells & helps skin heal from the damage done by the outside elements. Formulated with luxurious Botanical Extracts & Shea Butter, O3+ Oxy D-Tan Mask purifies & clarifies the skin from inside out making it nourished and also improves the skin texture, lightens dark spots and pigmentation due to excessive sun burns and exposure.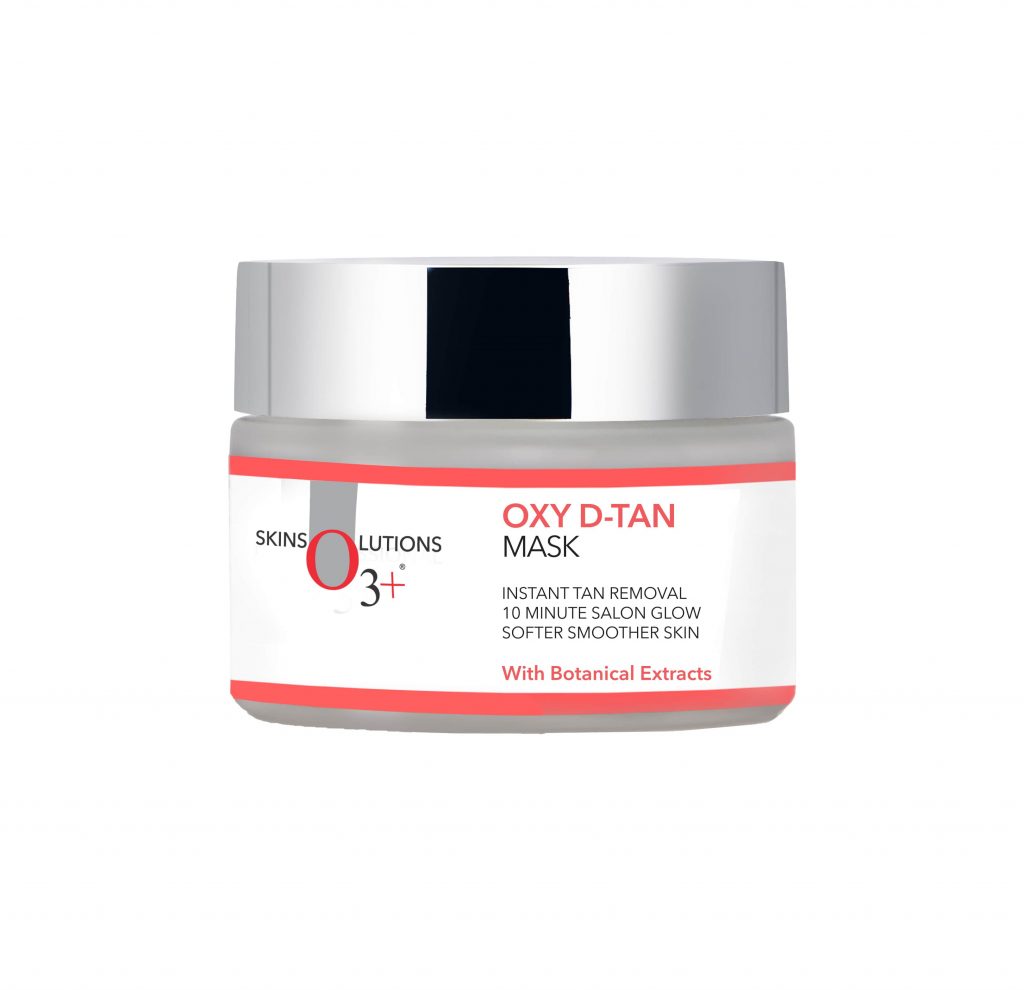 Availability – https://www.o3plus.com/oxy-d-tan-mask.html
Price – ₹740
About O3+
O3+ is proud to be India's No.1 Professional Skin Care Company since 2005. Catering to professional beauty salons, stylists, dermatologists and cosmetic surgeons. The company not only deals in a professional range of treatments and products but also gives hands on training and education for the same. The purpose of the company is to offer the best quality of ingredients available in the international market. Visage has acquired the highest share in the Indian Professional Skin Care Industry and is founded by Md Vineet Kapur who is a renowned skin care specialist with an international experience of over 2 decades in the industry. The brand belongs to Visage Beauty & Health Care Pvt Ltd.