Nutrolife is passionately dedicated to bettering the life and well-being of its valued customers through its diverse range of premium quality nutraceutical products and health supplements. The recently established company yearns to further and strengthen the self-reliant vision of our Hon'ble Prime Minister, Shri Narendra Modi, by delivering the highest grade world-class products to our Indian family of customers.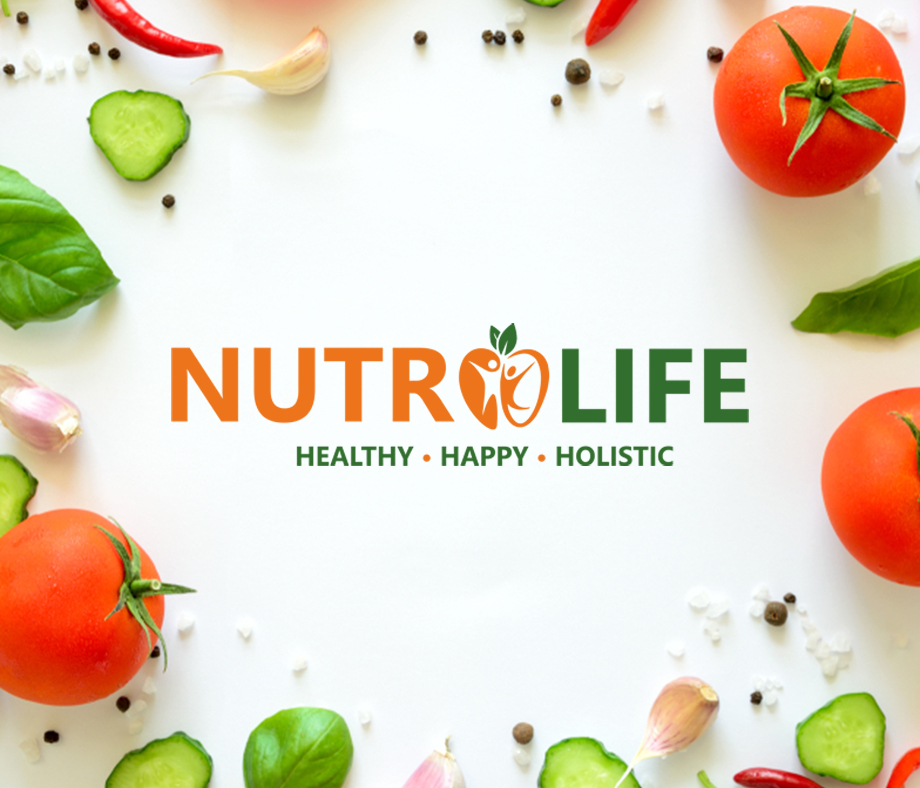 Nutrolife is here, and it promises to better the lives of you and your loved ones. We seek to leverage the gifts of nature and make holistic lifestyle changes to improve our wellbeing and our planet.
Here are some different forms of Multivitamins available in Nutrolife are as follows:
Nutrolife Multivitamin Chewable Tablets: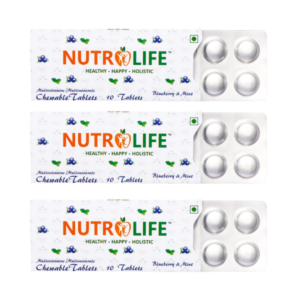 Multivitamin Chewable Tablet is a very new and unique product launched in the Indian market. It's the very first time ever that a company has got this product in INDIA. Nutrolife is the first company that is offering multivitamin tablets in a chewable tablet with 2 different flavors of strawberry mint lime and blueberry mint. It's as good as a normal multivitamin.
Nutrolife Multivitamin Effervescent Powder:
This Multivitamin Effervescent Powder is a substitute for an energy drink that comes with caffeine in it to boost your energy. It is available in 3 different flavors i.e., Orange & Mint, Grape, and Lemon & Mint. It has more than 28 vitamins and minerals. It's sugar-free and low in carbs. It's 100% veg, non-GMO and gluten-free. The product can be used by businessmen, housewives, students, and work people.
Nutrolife Multivitamins / Multimineral Tablets: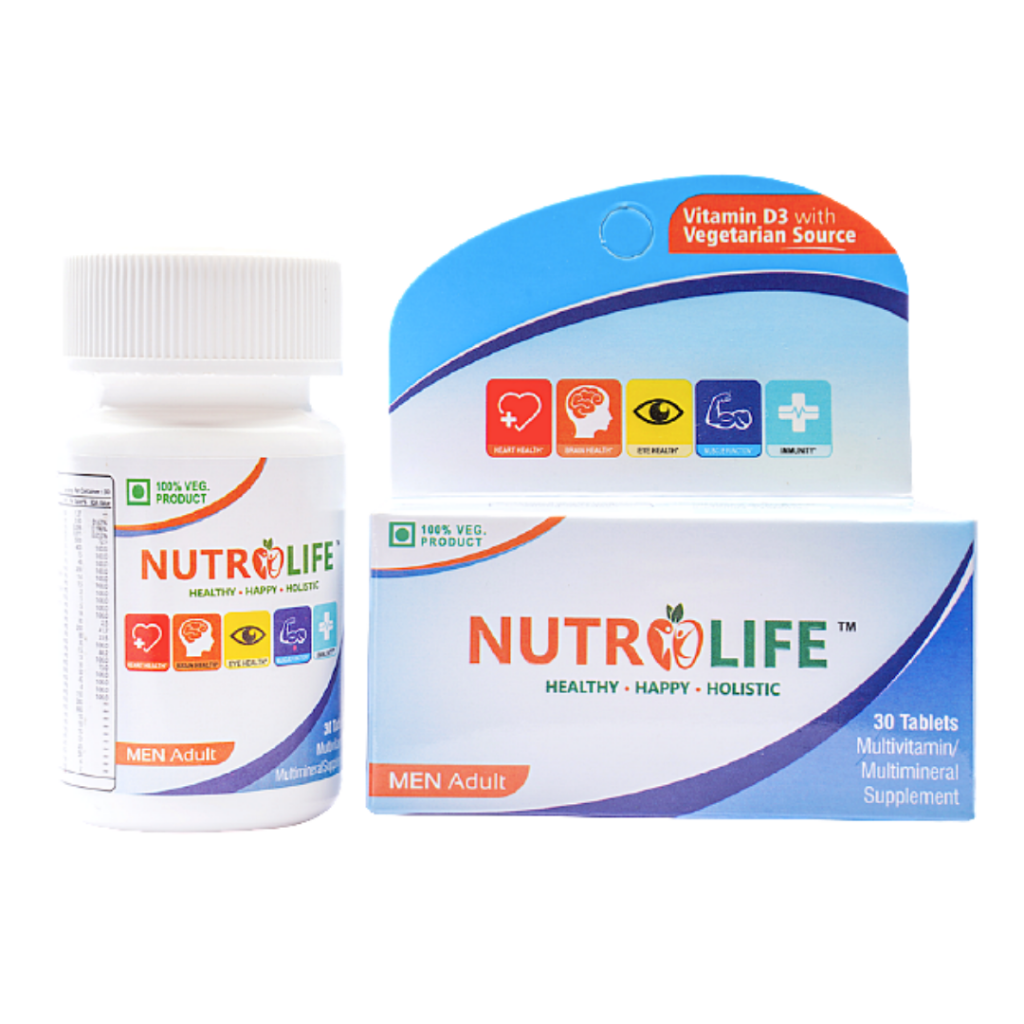 Nutrolife multivitamins / multimineral tablets are pure vegetarian products. Nutrolife men multivitamin and multimineral are formulated of vitamins, minerals to help boost overall male health including digestive, heart, eye, brain, muscle along with overall wellness. This multivitamin supplement contains a perfect variety of essential vitamins, which are required for vitalizing the body. Nutrolife Multivitamin is a comprehensive multivitamin with the goodness of Curcumin Extracts which helps the immune system, Tribulus extract which helps to improve Liver & Kidney Function, licorice extract which helps Respiratory function.