As the auspicious festival of Raksha Bandhan approaches, Cafe 49 & 49 Bakers Avenue are delighted to announce the launch of their exclusive Raksha Bandhan gifting collection. The charming and cozy cafe, known for its delectable treats, has meticulously curated a range of hampers to make this occasion truly special and memorable for siblings.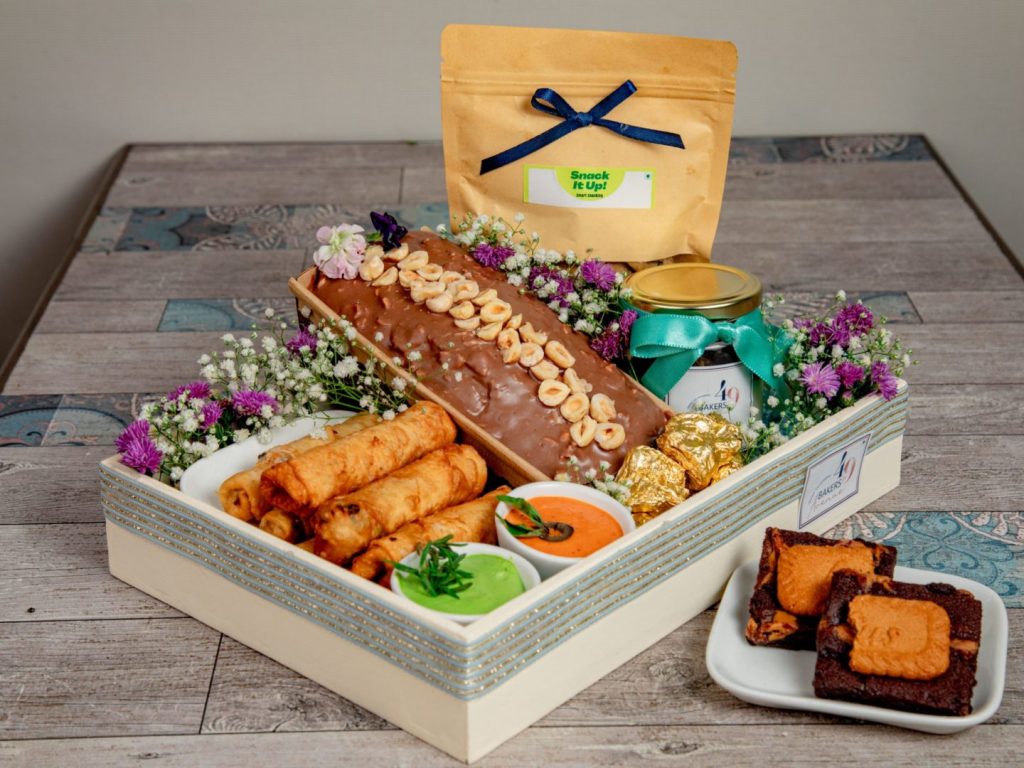 Raksha Bandhan is a celebration of the unique bond shared between brothers and sisters, and this year, they have gone above and beyond to help you cherish those cherished moments. The delightful hampers are designed to bring the festivities directly to your doorstep, allowing you to revel in the comfort of your home.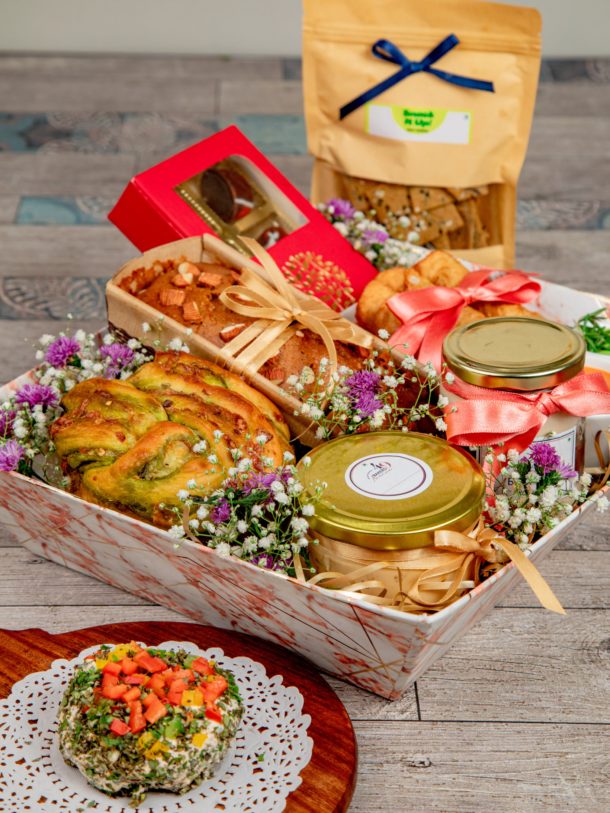 The hamper selection boasts a delightful variety catering to different preferences. From the dainty Petite Hampers to the indulgent Classic Hamper, and the health-conscious Healthy Hamper to the sophisticated Cheese Platter, there's something for every taste.
The contents of these hampers read like a culinary symphony of flavors. Indulge in the richness of a Dark Belgian Cake Jar, the creaminess of Hummus, the satisfying textures of their Four-Layered Mexican Bowl, and the irresistible sweetness of a Lotus Biscoff Baked Cheesecake. Their Signature Tiramisu and Cheddar Jalapeño Cream Cheese add an extra element of exquisite taste. Packed with an array of delightful offerings including Nutella Bonbons, Croissants, Vegan Brookies, and more, this platter is a celebration of gastronomic creativity.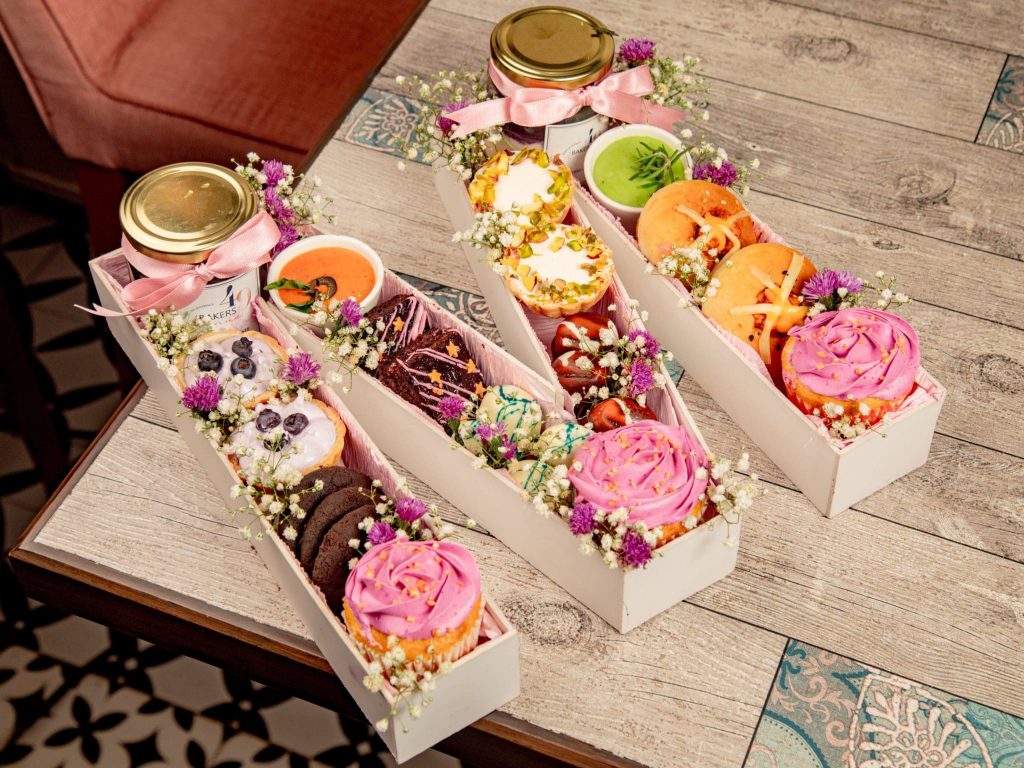 We believe that the joy of sharing exquisite treats brings families closer, and we are thrilled to offer these hampers to our valued patrons.
Embrace the warmth of this festival with the delightful Raksha Bandhan hampers from Cafe 49 & 49 Bakers Avenue.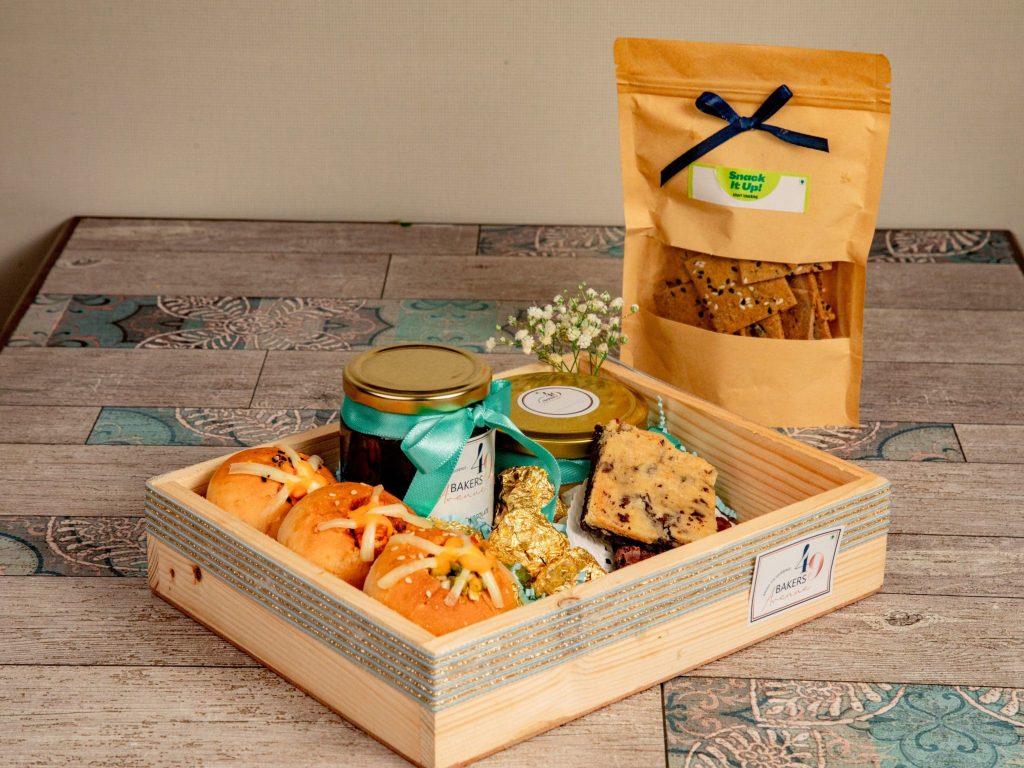 Other Information:
Address: Cafe 49, The Emerald Hotel, Juhu Tara Road, Juhu, Mumbai – 400049
Time: 11 am to 11 pm
To book call: 9223379080 / 75