Long before the tapping sounds of keyboards, mouse clicks, emails, social media posts and reminders, people used to send handwritten letters and cards, scribbled their to-dos on notepads and post-its, jotted down notes and memories in journals and diaries.
Stationery products, which were once overshadowed by the virtual writing and mailing tools, are now making a comeback with peppy branding that garners a lot of likes on Instagram. They not only enliven your working spaces but also adds a chic element to your accessories and makes good personalized gifts.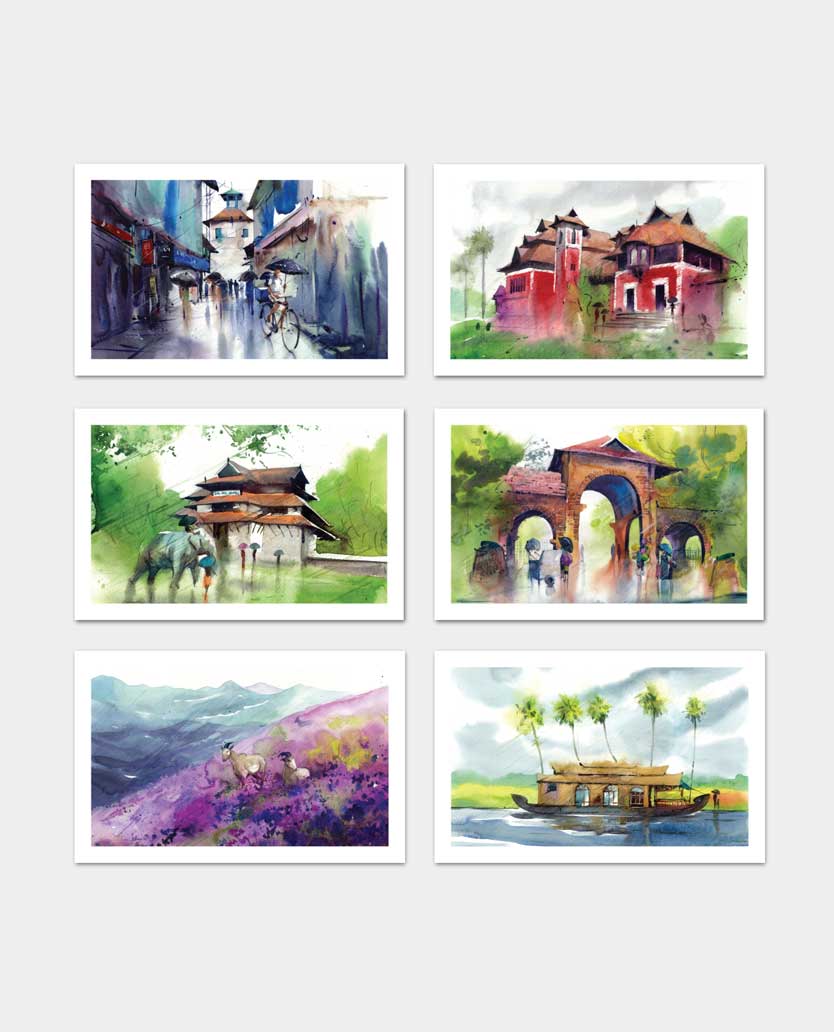 Kochi-based design start-up firm Curiocity is one such example, they sell stationery products, collectables, decors and fashion accessories that appeal your eyes. What makes the brand stand out is the way the products reflect the true spirit or the 'Malayaliness' of the state. The branding work of their products takes inspiration from the local assets like the theme, culture, language, local dialects, and movies of Kerala.
Of course, there are lots of quirky shops in Kochi and a significant number of online stores that sell products representing the culture of the state. But what makes Curiocity different, is that here, the same elements are presented in a contemporary form on mugs, cushions, coasters, postcards, playing cards, art prints and journals.
The brand Curiocity is conceived by industrial designers Collins Samuel, and a team of qualified visual, graphics and product design professionals support him. The brand also collaborates with traditional mural painting, Kathakali artists, linguistic experts etc.
While the products branded with Malayalam typography, anime, and iconic movie dialogues elicit a chuckle, designs inspired from local sightings, cultural festivals, dance forms, architecture, and popular literary characters instil a sense of nostalgia. As you scroll their products, you can see that the designs are simple, following a minimalist aesthetic, steering away from clutter and noise.
You can shop for the products at https://curiocity.in/