Reimagine your festive tables with Rosha's luxury lights. A distinguished name in the world of lights, Rosha is thrilled to add a bespoke touch to festive tables with their latest masterpiece: a stunning Festive Lamps Collection that redefines luxury with every flicker.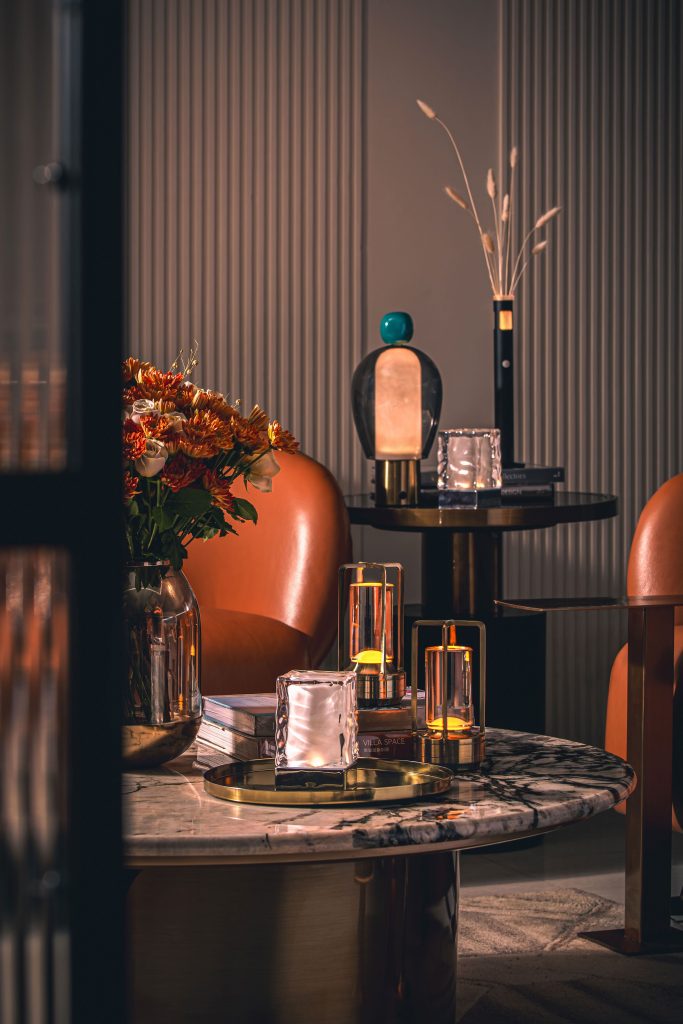 Crafted with a blend of unique shapes and a minimalist design, Rosha's lamps are a true embodiment of contemporary luxury. With its portable, wireless lamps that effortlessly complement any table setting, Rosha lamps add a fuss-free yet elegant touch to your festive table set ups creating an exquisite ambiance.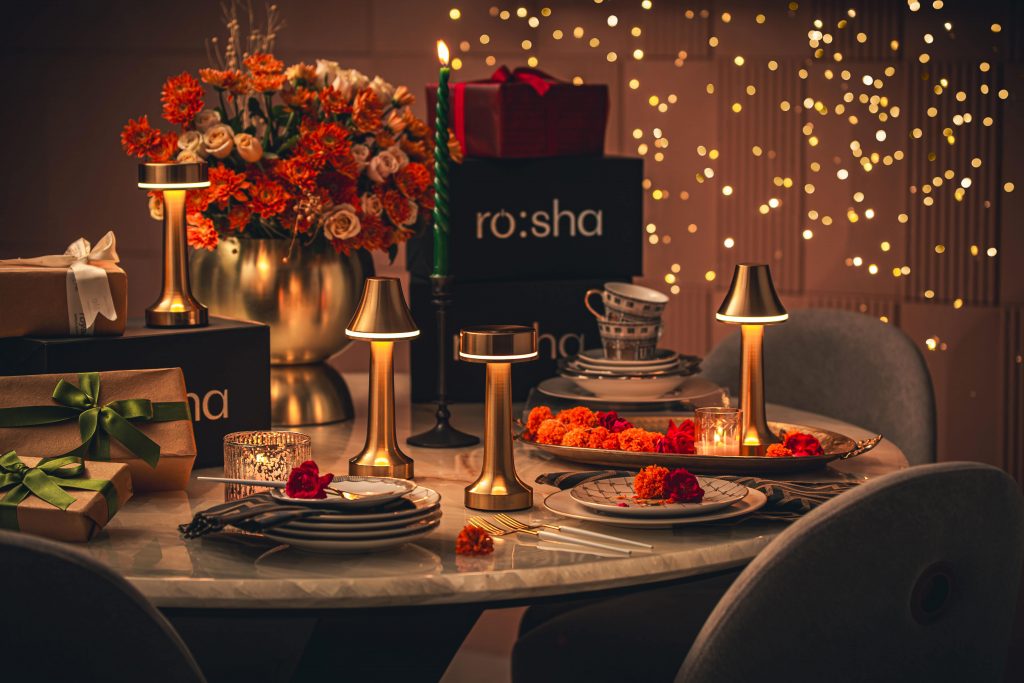 A contemporary take on candlelight dinners and a practical approach to party table set ups, Rosha's lighting enhanced by a dimmer for a personalised lighting experience elevates the space making these the pièce de résistance of the table.
As a leading luxury lighting brand, Rosha has always set the standard for innovation and design. With these wireless lights, Rosha takes table setting to the next level to help create the perfect ambiance for celebration and intimate gatherings.
With an array of designs and styles, these lamps are a true testament to the brand's commitment to providing timeless lighting solutions for the discerning connoisseur. Embrace the festivities with a touch of brilliance, and let Rosha illuminate your celebrations.
About Rosha
Rosha is your one-stop destination for timeless designs and high-end lamps that perfectly embody the essence of luxury and elegance. They offer a wide range of lamps that are battery operated and curated with lightweight materials, aluminium alloy, clear crystal and steel, making them durable and stylish. Their designs evolve from a deep understanding of their clients' requirements, the kind of spaces they inhabit, and their need to express themselves with modern aesthetics. As a result, Rosha lamps embody excellent designs and quality, allowing you to evoke emotions through light.
Availability:
Address: S-48 Rajouri Garden, New Delhi – 110027
Phone: +91 99538 00690
Website: https://roshaindia.com/
Instagram: @roshaindia