Schwarzkopf Professional launches their 1st holistic Care and Styling Brand dedicated to curly textured hair: Mad AboutCurls.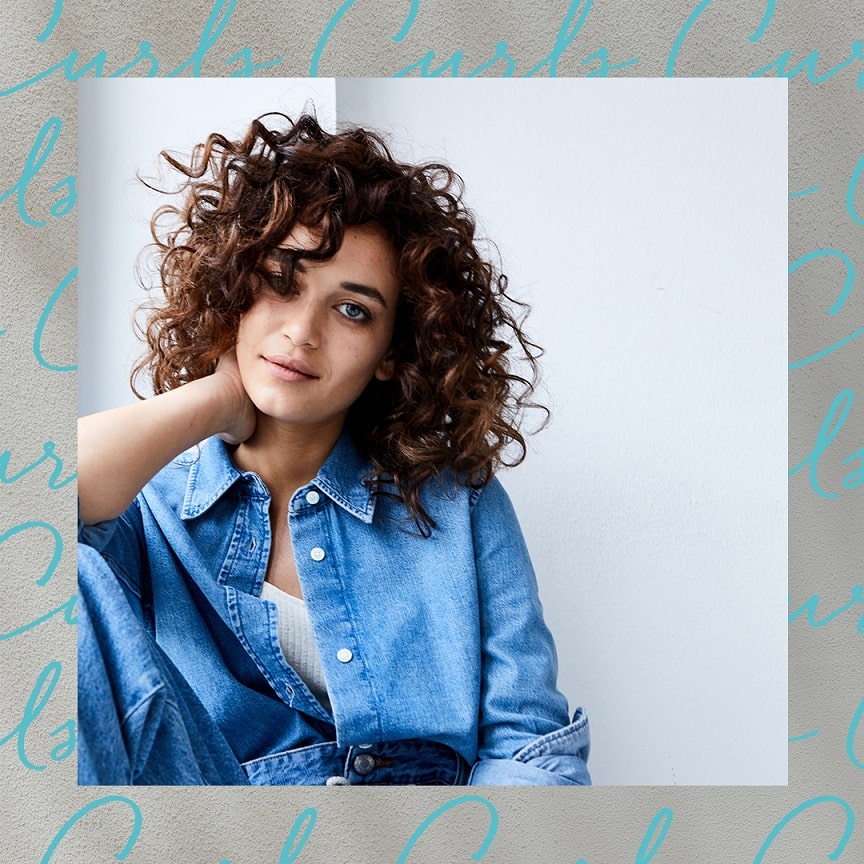 For decades, smooth, straight hair has been 'the look'. While that is great, there are several hair types that deserve just as much love and attention! Curls & Natural hair texture are now more than ever an important part of the hair movement globally: curly hair and styles are featured everywhere: in the world's leading fashion magazines to blogs and social media and are also worn by key influencers and street-style stars! Schwarzkopf Professional understands that textured hair is more than just a trend, it's an expression of self, a statement and yes, a way of life!
Times have changed and the world is moving towards authenticity – people are feeling more empowered to be unique, to embrace their personality and natural beauty than ever before – it's time to celebrate every hair texture and be Mad About Curls.
Mad About Curl's expertise: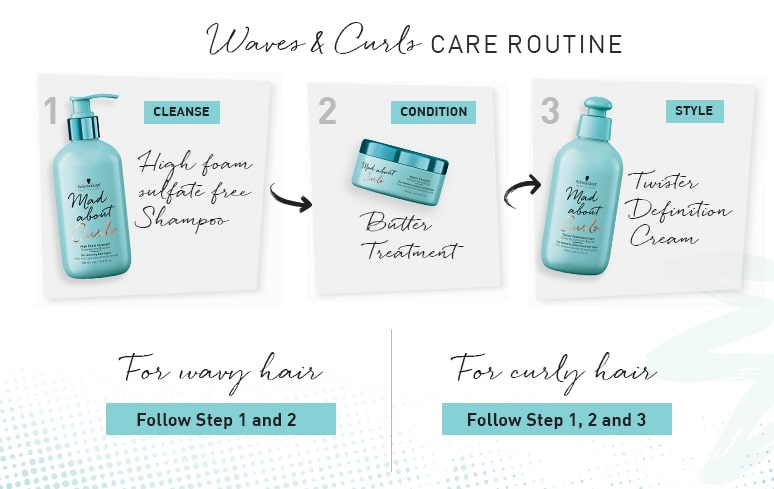 Schwarzkopf Professional understands that each and every individual hair type has unique characteristics; from shape and density to thickness, length, and condition, they all differ. For curly hair, the fact that the hair's texture tends to be tighter closer to the root and looser through the lengths is a key factor that must be considered – the right treatment, provided by an expert in curls, will change the hair life and attitude of any girl with textured hair!
There is a simple regime you can follow depending on the type of texture you have
1. Wavy hair: Shampoo + butter Treatment
2. Curly Hair: Shampoo + butter treatment + Leave-in Cream
You can also check your Curl Pattern or the Type of Curl you have on https://www.nykaa.com/schwarzkopf-professional-mad-about-curls-range/c/15951?utm_source=MAC&utm_medium=SM&utm_campaign=SKP_MadAboutCurls_Launch
Mad About Curls Technology

Mad About Curls is infused with cutting-edge Aquarine Complex – a combination of product-specific care ingredients that:
● Strengthen the hair
● Intensively moisturize
● Provide heat protection*
● Ensure up to 96% less breakage*
● Ensure up to 94% fewer split ends*
● Wrap every strand in a 'care shield' for touchable definition
To attain complete benefits of the Aquarine Complex, it's recommended one uses the assortment as a holistic care and styling regime for gorgeous, lasting curls and waves to not only be proud of but also fearlessly flaunt!
"At Schwarzkopf Professional, we are looking every year at opportunities that help us create solutions for global hair requirements. Mad About Curls is a bold and opportune step in the direction of product innovation and category outreach. Given its availability in the magnanimous world of e-commerce, we are excited and immensely hopeful that Mad About Curls is easily accessible to customers and salon professionals alike. The presence of the hair industry is digital, diverse, and dynamic and Schwarzkopf Professional has promptly and cleverly adapted to the same" Shama Dalal, Head of Marketing, Schwarzkopf Professional.
Mad About Curls System
1. Cleanse.
Since textured hair is known to be 'the curlier, the dryer', the assortment varies in care level and surfactants accordingly.
2. Care.
From light to deep conditioning and heavy buttery consistencies, all the nourishment levels that dry hair may need can be found in the assortment.
3. Protect & Style.
A wide variety of styling products form part of the assortment.
Mad About Curls Range at a Glance.
Mad About Curls High Foam Cleanser:
300 ml – INR 1150
A sulfate-free formula that gently cleanses all curl types. It provides hair with softness and manageability and gives the curls a definition that lasts.
Mad About Curls Butter Treatment:
200 ml – INR 1250
An intense care treatment. The formula deeply nourishes the hair and provides increased moisturization. It also tames frizz, adds shine, and strengthens the hair.
Mad About Curls Twister Definition Cream:
200 ml – INR 1150
A rich cream with Jojoba Oil and caring Beeswax that lends moisture and adds definition. The formula also helps control frizz in heavily curled hair.
Mad About Curls is available PAN India on leading eCommerce platforms.
Follow Schwarzkopf Professional on @schwarzkopfin and keep up with Mad About Curls via the #MadAbout #Curls hashtags.
*when used as holistic care & style regime
Do follow us on @schwarzkopfin For the latest updates on everything hair.
About Schwarzkopf Professional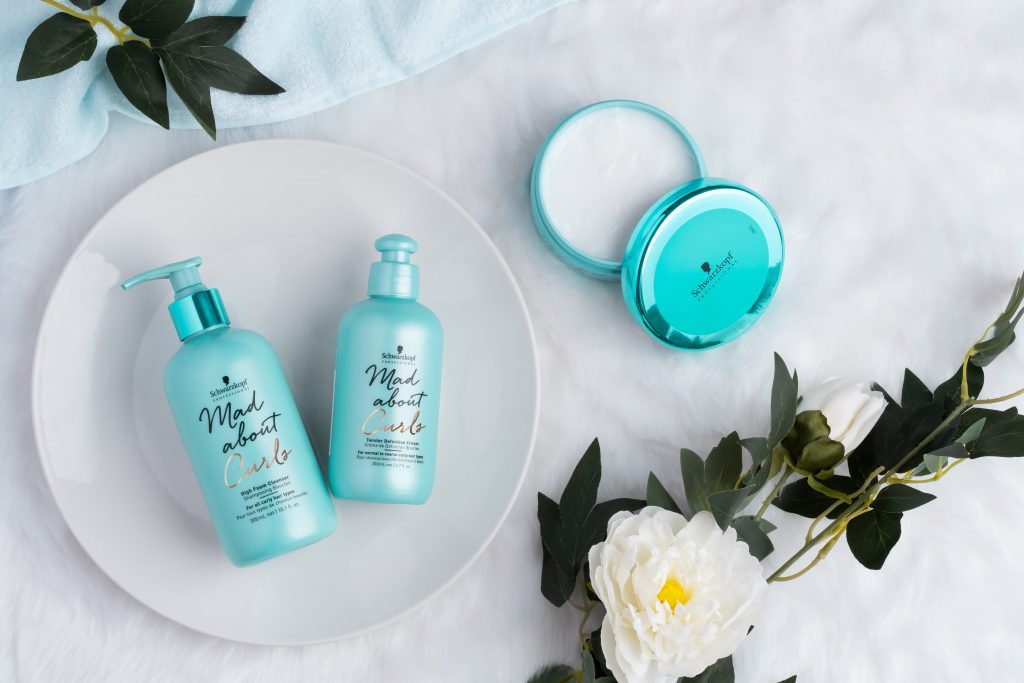 Since its inception as a family business by Hans Schwarzkopf in 1898, Schwarzkopf Professional today holds a worldwide leading position in Beauty Care. With the customer at the center of its business model, Schwarzkopf Professional innovates, inspires, educates, connects, and supports the hairdresser, adding real value to its salon business. From cutting-edge products, such as BC Bonacure, IGORA, and OSiS+ and breakthrough integrated Bonding Technology, to bi-annual Essential Looks trend collections, tailored salon support programs, and progressive hairdresser training from ASK Education, Schwarzkopf Professional is continuously reinventing hair in partnership with the hairdresser.
Schwarzkopf Professional -Public Relations
Mirabilis Inc.
Yuti Pancholi +91 90046 36043
Email- [email protected]
Riddhi S Wallia +919820058085
Email: [email protected]