When the US Navy SEALs were searching for an analog timepiece that was strong and dependable in 1993, they found their answers in Luminox watches that are powered by a unique self-powered illumination technology for optimum visibility day and night in any condition. Since then, the US Navy SEALs have formed an unbreakable bond with Luminox, culminating in a series of watches bearing the names of the US Navy SEALs, whose logo can be seen engraved on the case-back of every watch.
Luminox is again proud to announce a new model of the Navy SEAL 3517, the latest evolution of the best-selling Navy SEAL collection of Luminox timepieces.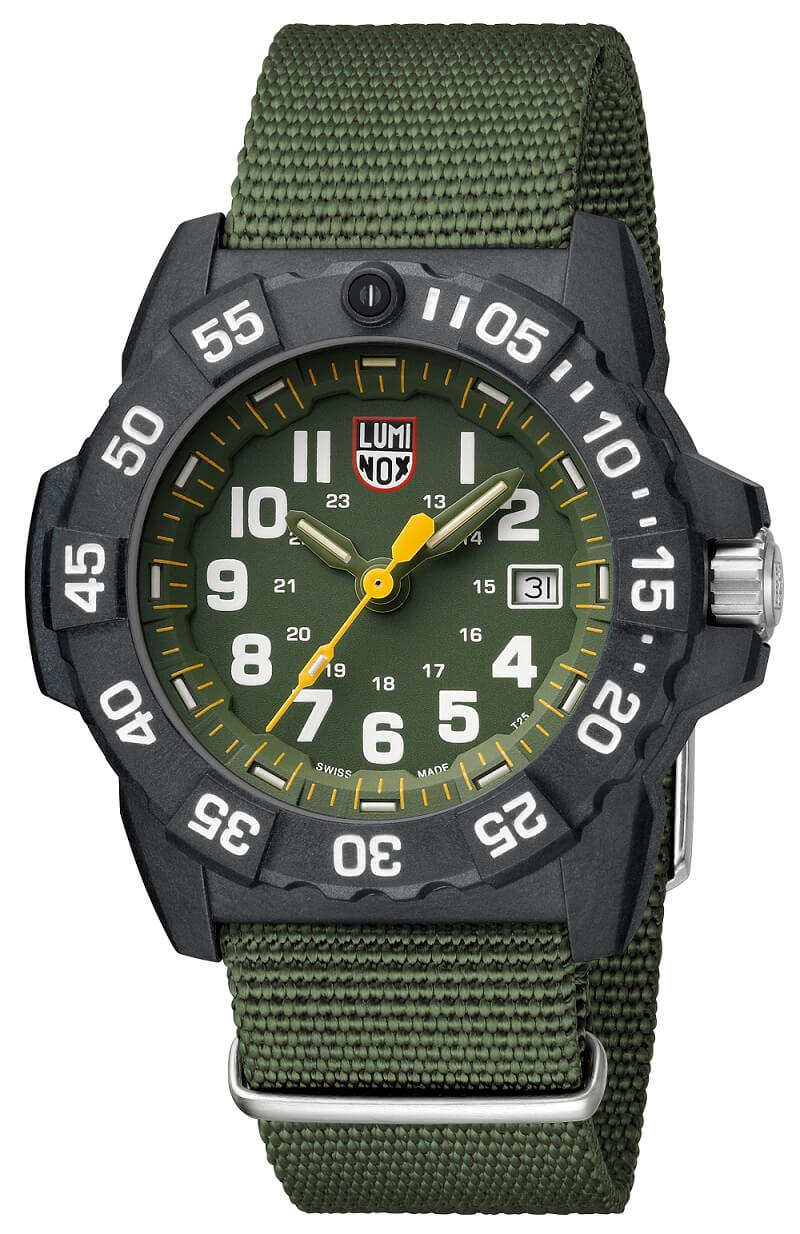 Navy SEALs require a great deal of security that their gear will work when needed. Luminox honours the legacy of these elite teams by designing watches conceived with Navy SEALs input over the years and manufactured using the most advanced technology and materials. This results in watches that function in all circumstances, having performed under the toughest conditions and in the harshest environments during testing by these maritime commandos. You will be mission ready in eye-catching, military-inspired shades of army green. The NATO style webbing straps are the preferred watch bands of many elite forces as they are secure, durable, and flexible and can fit over heavy outerwear and gear. The case and the unidirectional rotating bezel are all made of Carbon Compound which results in an attractive yet incredibly light and durable timepiece. The crystal is scratch-resistant, tempered mineral glass and the double gasket stainless steel crown enables water resistance to 20ATM. The Luminox Light Technology (LLT) provides unmatched night visibility through a self-powered illumination system that lasts up to 25 years without requiring an exterior light source or the push of a button.
It's no great embellishment to say that the Luminox Navy SEAL 3500 Series is trustworthy by those who put their lives on the line for their countries. Grab it all in just 29,070 INR.