Industrial chic décor with a neutral colour palette coupled with ambient lighting and plenty of greenery is what best describes the décor aesthetic of Facing East, an Asian restaurant located in Mumbai. With a distinct bistro feel, the interiors of this casual dining restaurant have been modelled to resemble an old house in Hong Kong which gives it a well lived-in vibe. Wrought iron grills, metal panels, patterned floor tiles and plenty of black granite give the space a distinct character. Earthy tones like ochre, rust, beige, sage, grey, cinder and brown dominate the colour palette.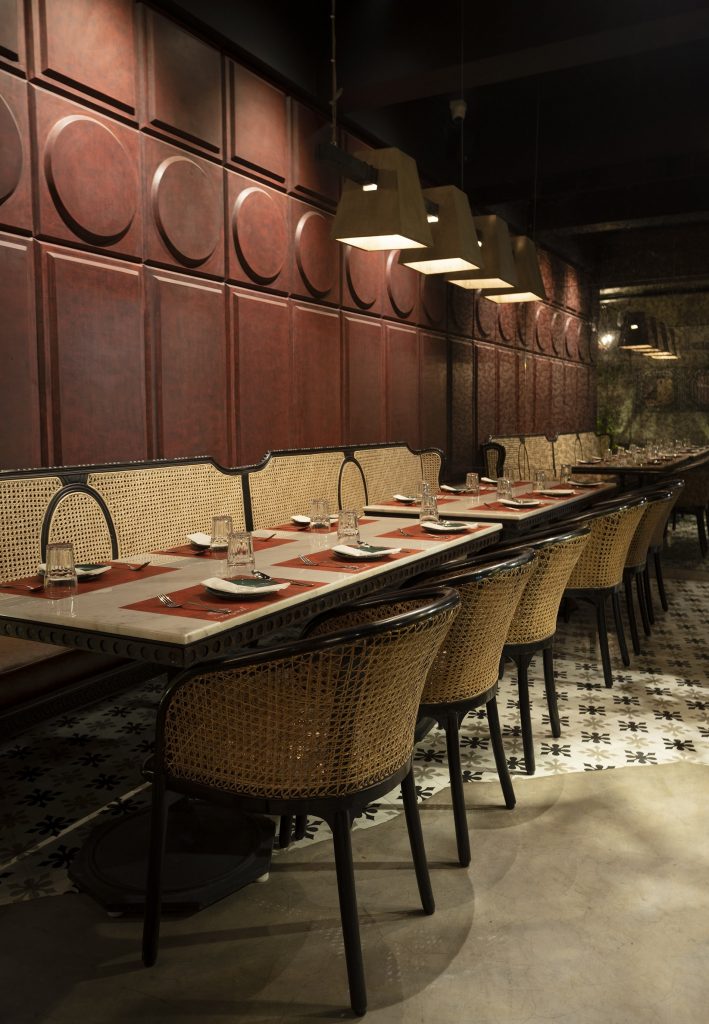 The seating is a perfect combination of class, functionality and aesthetics and includes benches, booth seating and cane woven bucket chairs. The lighting options are diverse and include dome lights, chandeliers with candle shaped bulbs, pendant lights and wall accents, all of which add a unique dimension to the ambience. The dim lighting help accentuate the interiors and highlight the accessories, artwork and wall plates hung on the textured walls. Worn out shutters have been used to create a custom collage on the wall.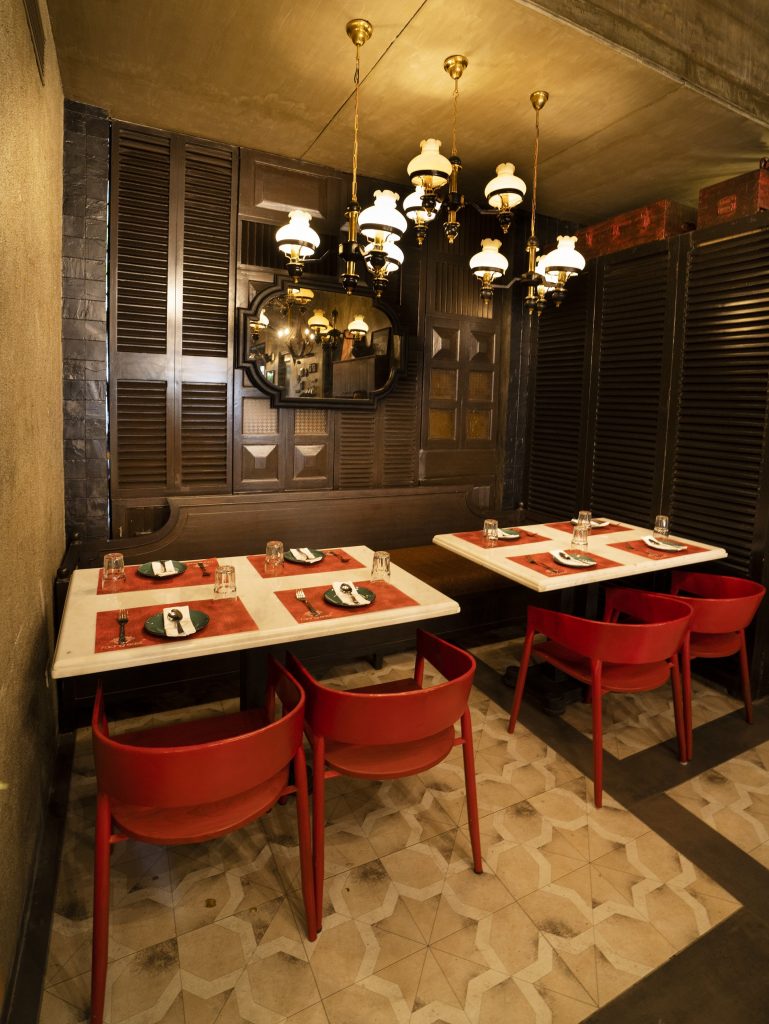 Glass partitions replete with black frames enhance the sense of space and also provide a clear visual distinction between areas of the restaurant. Another unique feature is the clever use of materials including wood and concrete apart from metal which lends the ambience a rustic chic and raw appeal. Greenery is incorporated in the form of live walls, hanging plants and large planters placed strategically in the corners giving the space a refreshing feel while breaking the monotony of the muted colour palette.