There are countless national holidays, but this is undoubtedly one of our favorites! Aditi from Yeh Jawaani Hai Deewani was damn right when she said, "kuch logon ke saath sirf waqt bitaane se hi sab theek ho jata hai." So, here's to celebrating and spending quality time with our best friends, and what better way to do it than by lapping up some interesting audio shows, and web series together? From 'Desi Down Under' to 'Mismatched,' this thoughtfully curated collection of titles caters to everyone, having something for everyone to enjoy!
Desi Down Under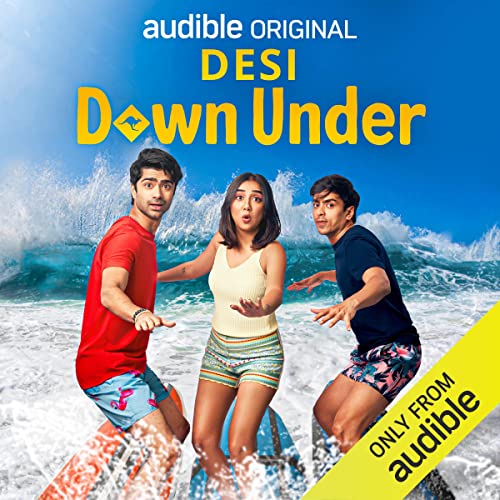 Platform: Audible
Set on the shores of Sydney, Desi Down Under is a coming-of-age story that follows three hopeful 20-somethings from Mangalore who cross the ocean to learn surf-lifesaving skills at the stunning Coogee Beach in Australia. The plot revolves around best friends Deven, Meenu, and Rahul and their trip of a lifetime. Listen to this funny and uplifting comedy about friendship, dream fulfilment, culture clash, and humanity, in English and Hindi, on Audible.
Adulting: It's a Jungle Out There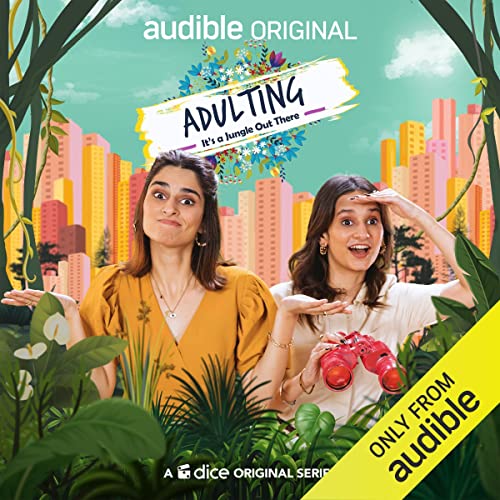 Platform: Audible
'Adulting: It's a Jungle Out There,' is a coming-of-age series that chronicles the lives of two young women, Ray and Nikhat, as they navigate the complexities of independent adulthood in the vibrant city of Mumbai. Join them on their journey through the rollercoaster of being twenty-somethings, where friendship plays a crucial role in their unique approaches to tackling the challenges of adulthood. Get ready for an immersive experience as you witness their adventures and triumphs in the jungle of life, on Audible.
Best of Friends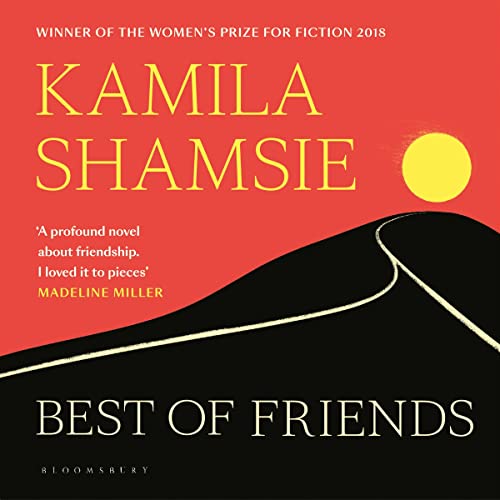 Platform: Audible
Follow the incredible journey and friendship of two fourteen-year-old girls from Karachi from 1988 to present-day London in this audiobook. As Pakistan's political scene undergoes a dramatic transformation, with a dictator toppling and a powerful woman taking charge, the world brims with newfound possibilities, strengthening its unbreakable bond. Brace yourselves to be captivated as their story unfolds, exploring themes of friendship, politics, and the complexities of power.
Hostel Daze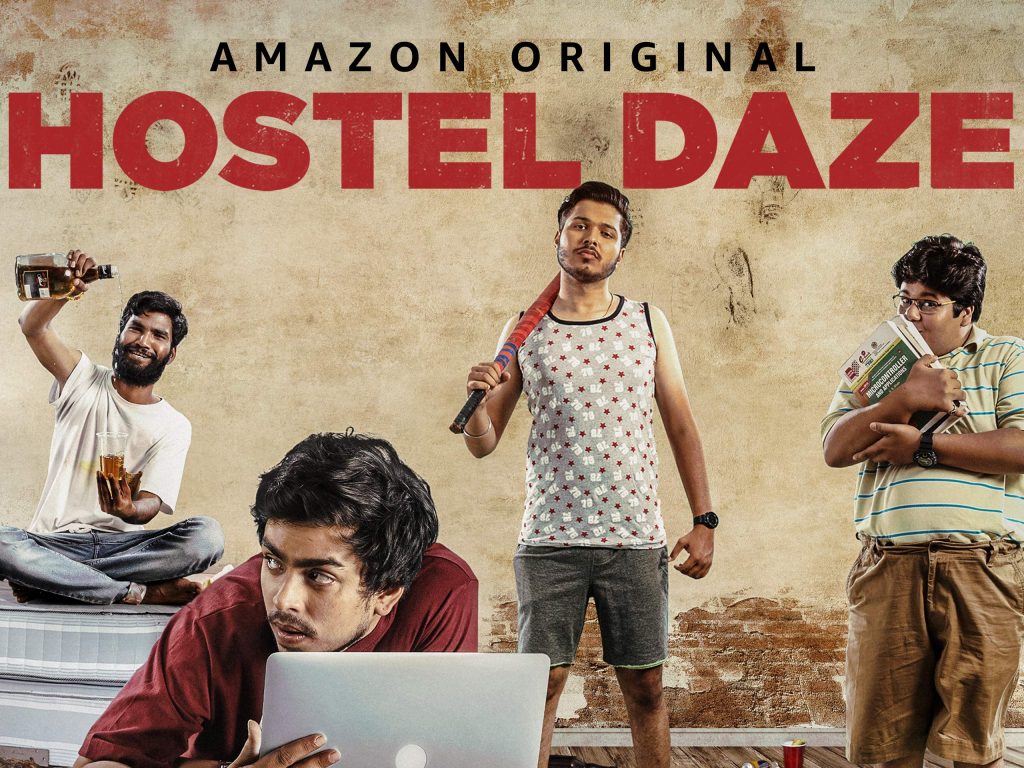 Platform: Amazon Prime
As they struggle to get through the first semester at a hostel, four young and vulnerable roommates develop a strong friendship through the series. Amazon Prime's 'Hostel Daze' is filled to the brim with the craziness, conflicts, and even disasters that are a part of hostel life, demonstrating the challenges that every student who lives in a hostel must overcome. With a unique sense of humour that makes it a highly engaging binge, this series is a must-watch, leaving you wanting for more!
Four More Shots Please!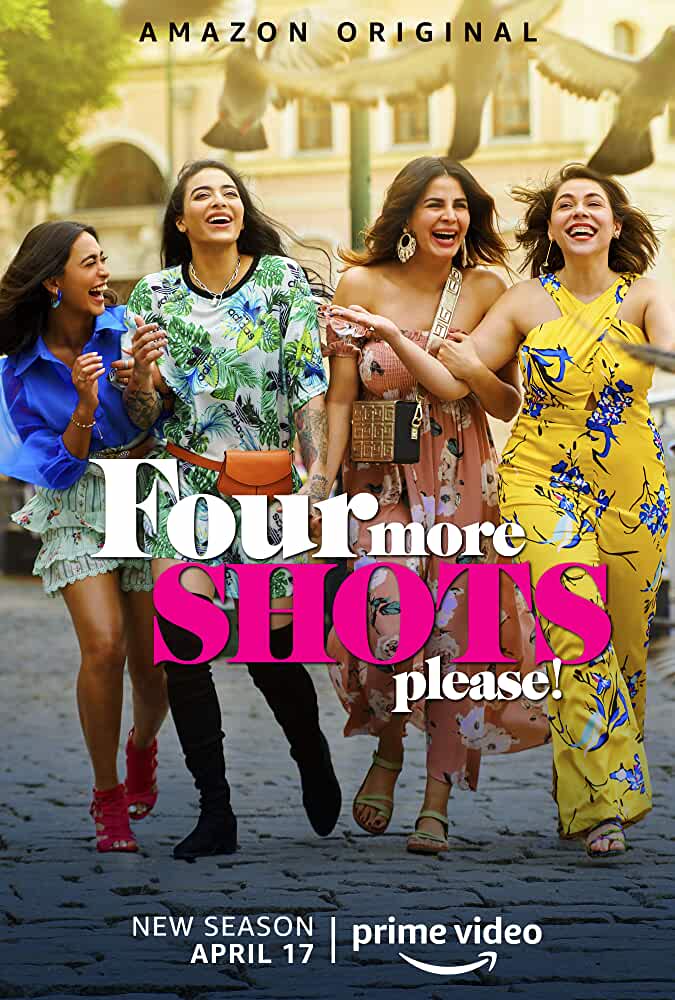 Platform: Amazon Prime
Experience the complex world of 'Four More Shots Please!' on Amazon Prime, where the unbreakable bond of four women takes center stage. Set against the backdrop of vibrant Mumbai, these women celebrate their friendship while toasting tequila shots. Fearlessly embracing their imperfections, they navigate the intricacies of complex relationships, learn from their mistakes, and embark on a transformative journey of self-discovery. The series serves as an unflinchingly honest portrayal of strong female friendships and women who dare to stand up for themselves!
Mismatched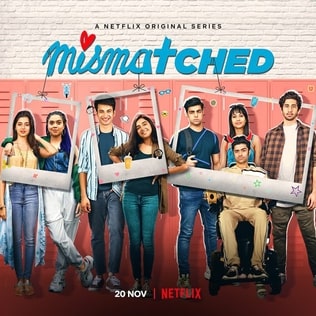 Platform: Netflix
'Mismatched' is a Netflix original series about a young woman named Dimple Ahuja who dreams of finding the perfect wife and a young man named Rishi Singh who dreams of finding the perfect wife. In the course of this series, the duo discovers more about themselves. It is an entertaining watch that explores traditional cultural practices like arranged marriages play out in the modern world. With a young cast, starring Rohit Saraf, Vihaan Samat, Taaruk Raina, and Sanjana Sarathy among others, this show focuses not only on voicing certain issues that the youth face but also on the charm of friendship that helps endure the trials and ordeals of life. 'Mismatched' captures the essence of strong bonds and leaves viewers yearning for more of Rishi, Dimple, and their wonderful circle of friends!
Kota Factory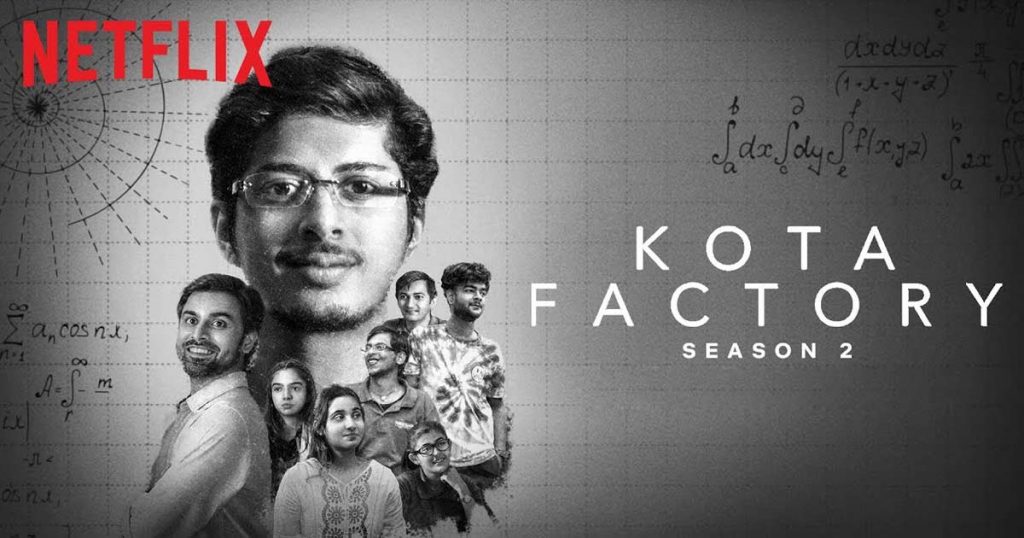 Platform:Netflix
Embark on a thrilling adventure filled with friendship and laughter in the city of Kota, Rajasthan. Join Vaibhav, a spirited 16-year-old, as he bids farewell to his hometown and dives headfirst into the exciting chaos of Kota's educational hub. This series brings to life the ups and downs of student life, as Vaibhav and his gang navigate the cutthroat world of coaching centres in their quest to conquer the renowned Indian Institute of Technology (IIT) entrance exam. Get ready for a rollercoaster ride of hilarious moments, heartwarming friendships, and unforgettable experiences that define the true spirit of campus life.