We have been making resolutions on every new year day for many years. Some resolutions lasted, some didn't. It's better to make one that is practical and is doable without much effort. So let's make a resolution to get a good night's sleep every day. According to experts an average adult requires six to eight hours of sleep but it should be uninterrupted. But who needs an interrupted and disturbed sleep this year? Having a disturbed sleep will result in dizziness all day. There are a lot of reasons for disturbed sleep, one of which is the mattress problem. Not having a right mattress could result in back and neck pain also. We definitely do not need that. Having a quality mattress not just helps in sleeping better but it also relaxes the body. So let's make a resolution to take care of our body. We have done some research for you and found some quality mattresses in the market.
Here they are:
Livpure's ORTHO-X (Advanced) Memory Foam Mattress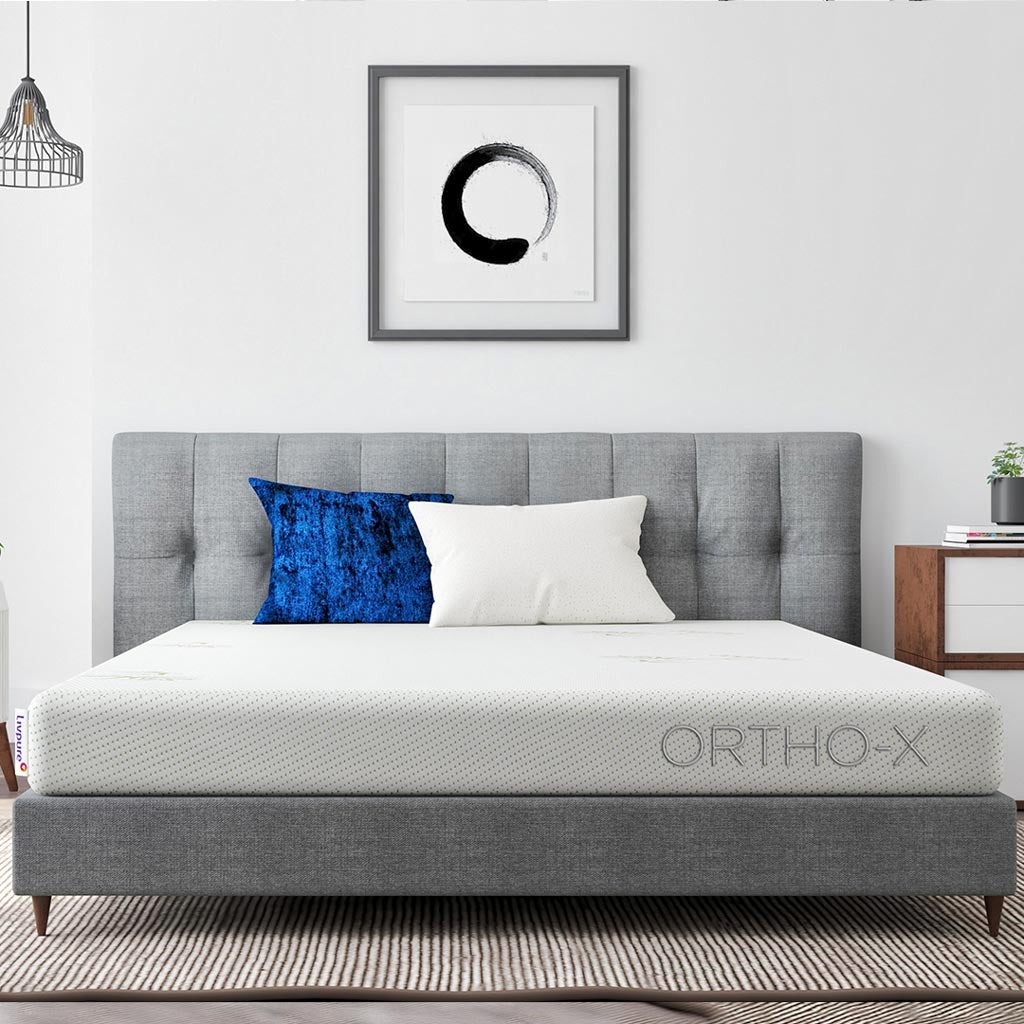 This mattress is specially tailor made for people who have back pain. It has cool gel shape-retentive memory foam and 5-inch high density support foam which ensures ideal back and posture support. The cool gel memory foam adapts to ambient temperature. The responsive memory foam aligns seamlessly with one's spine which helps to prevent the occurrence of any back related problems. Its breathable bamboo fiber outer cover is easy to maintain and is washable. It is available online through its website Livpure Sleep and also on Amazon, Flipkart, and Pepperfry at ₹7,897.
Wakefit Orthopedic Memory Foam Mattress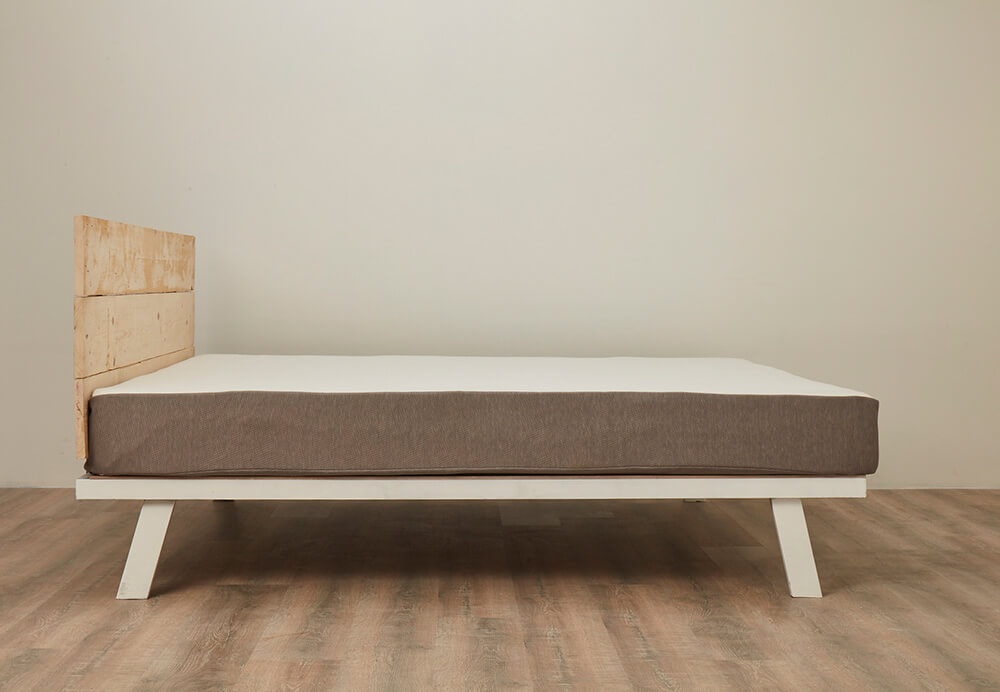 Orthopedic Memory Foam Mattress is best for when your spine is misaligned. The Wakefit Orthopedic Memory Foam Mattress has been upgraded to give you targeted relief. This means that it is designed to have differential zones that cater to the support needs of different parts of your body, from the heaviest to the lightest. This ensures that your spine is aligned and your entire body is cradled with enhanced comfort, so that you wake up feeling refreshed every morning. The Wakefit Orthopedic Memory Foam Mattress will take the shape of your body providing uniform support throughout, enhancing your comfort. It is available online through its website Wakefit and also on Amazon, Flipkart, and Pepperfry at ₹5,133.
PEPS Spine guard Mattress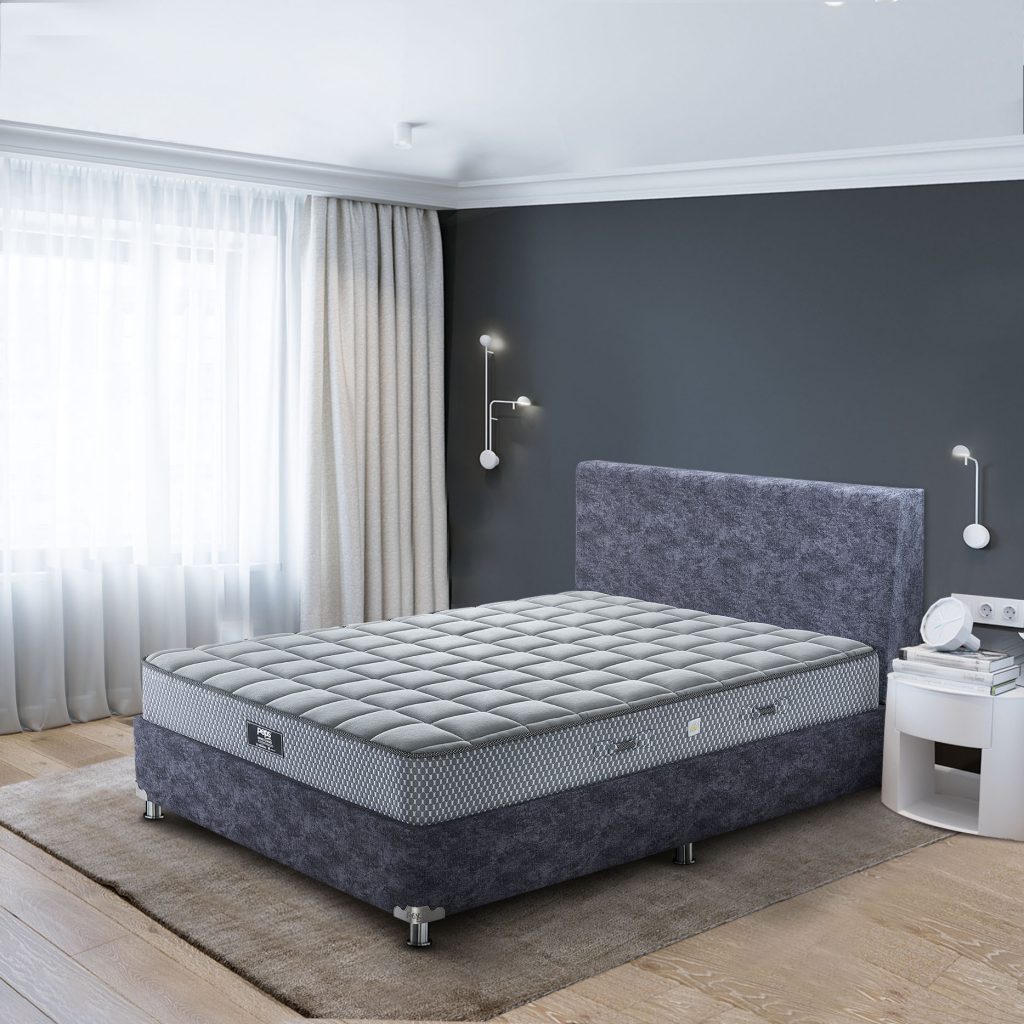 Peps is India's largest Inner Spring Mattress Company with a product line up that rivals the best in the world. Spine Guard mattress and wake up with zero aches and pains. The revolutionary Memory Foam softens in appropriate points to support you along the natural lines and curves of your body. This keeps your spine aligned properly and eliminates pressure from specific body parts. No more tossing and turning in search of a soft spot. No more sore backs. It is available online through its website Peps India and also on Amazon, Flipkart and Pepperfry at ₹20,293
Kurl-on Relax Mattress
Kurl-on is one of the oldest mattress companies in India. It offers a wide range of home comfort solutions ranging from mattresses to furniture under its brand name. The brand is a leader in choir mattresses. Relax by Kurlon is designed for improved comfort due to the thick high-density layer of PU foam. The mattress is made of poly cotton tapestry filled with high-quality 32 density PU foam for high-end comfort. Homogeneous thickness PU foam core layer – Medium- firm support to the body. High density PU foam quilt on top – Ability to withstand the weight & provides superior core support. Mattress Crafted to perfection – Polyester tapestry tailored with thread locked by web tape finish. It is available online through its website Kurlon and also on Amazon, Flipkart, Pepperfry at ₹5,824.
Sleepyhead Orthopedic Memory Foam Mattress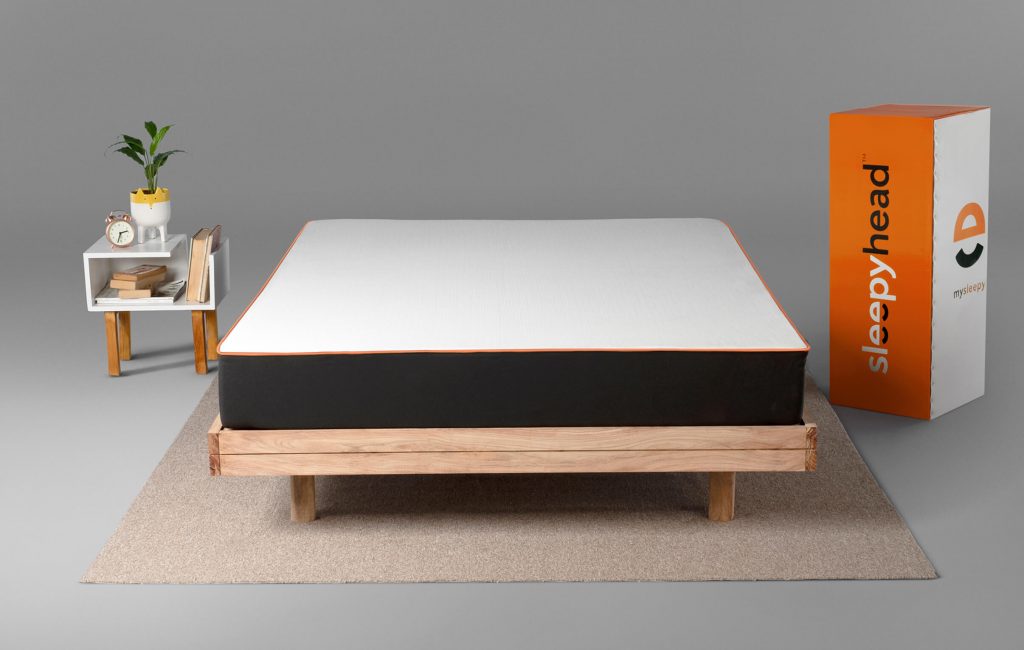 Sleep in any position you like, our multi-layered mattress will make sure you are comfy and wake up refreshed. As supportive as your mom, this mattress is the first and Original one that Sleepyhead made. With layers of memory and springy breathable foam, it is just the right mix of support and comfort – for everyone cocoon-like feeling. The Sleepyhead Original mattress is made up of multiple layers: super soft foam, pressure-relieving memory foam, and high-density foam, all offer the perfect orthopedic support. Originally developed by NASA, memory foam contours itself to your body, relieving pressure points of stress, and thus letting your body heal itself during sleep. It is available online through its website SleepyHead and also on Amazon, Flipkart and Pepperfry at ₹7,499