If you love swiping right, but could not find any match, here's a fresh alternative to you, introduced by the giant social media company Facebook. While keeping you updated with the news about your surrounding and connecting you to your friends, Facebook is now entering the world of online dating too.
With the new Facebook Dating app, you can find a better match recommendation for yourself based on your likes, dislikes and preferences by a close analysis of your Facebook and Instagram profile.
Along with the feature of showing your most compatible matches, the app will also have a 'Secret Crush' tab which will help you in adding nine of your crushes from your friend list or mutual friend list, who will be notified about your inclination towards them while keeping your privacy.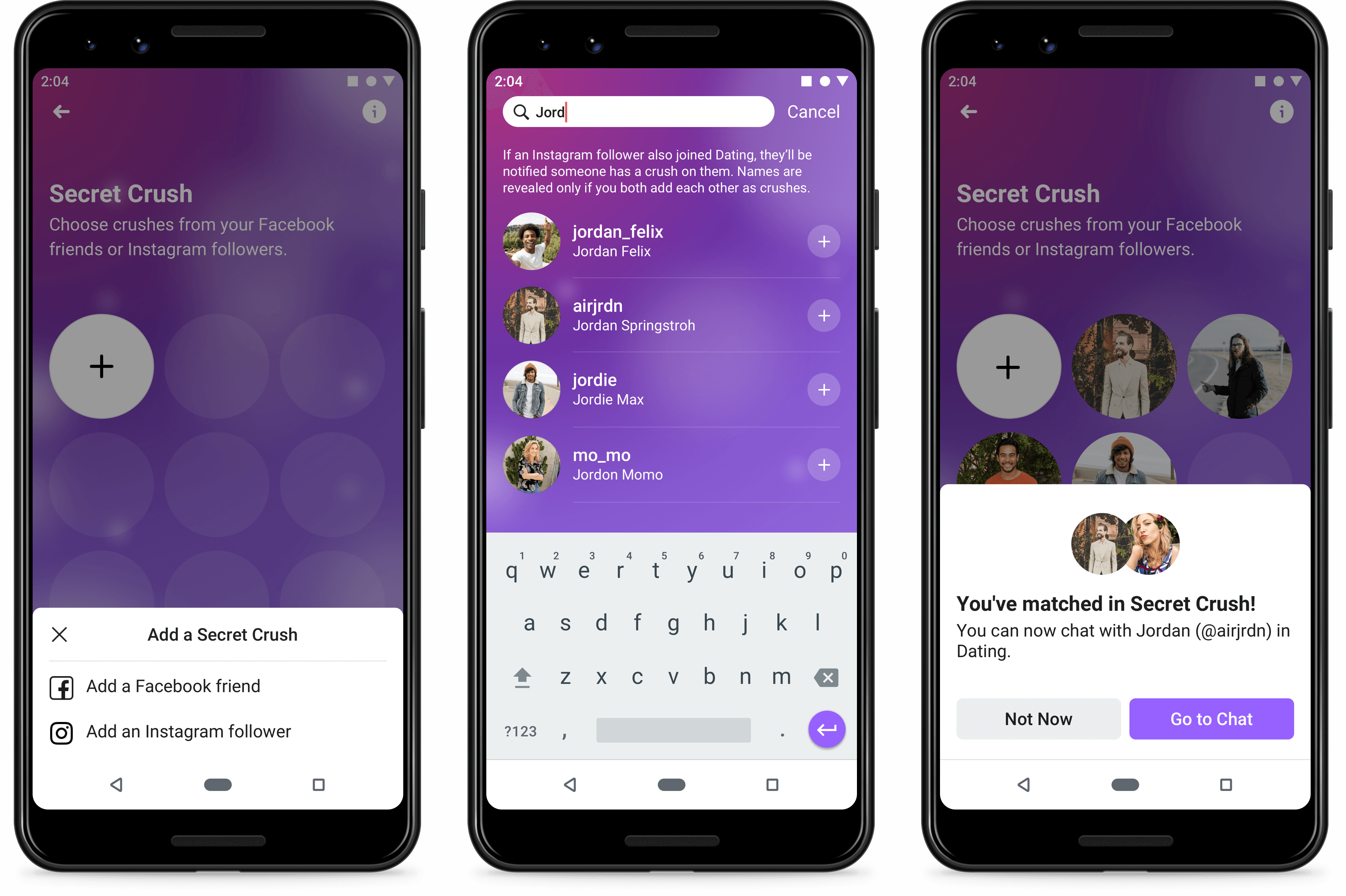 Meanwhile, you can connect your Instagram profile also to your Facebook Dating app and can share your future activities or the events that you're attending to stay updated with your matches. Well, Facebook knows how boring a static profile becomes, so with the new app you can upload stories adding an extra boost to your profile. Also, to make you more likeable, Facebook will help you in building your profile from scratch by suggesting a better way of putting out your choices.
The new dating app by the Facebook has been launched in the US along with 19 other countries including Argentina, Bolivia, Brazil, Canada and more. It will be rolled out in Europe in early 2020 but unfortunately, it is not entering the Indian market anytime soon.
If you're in the US and 18+, you can sign up for a Facebook Dating profile today and match with people who have similar interests – or use Secret Crush to match with people you already know on Facebook and Instagram 😉 pic.twitter.com/QWHbhXHFq7

— Facebook (@facebook) September 5, 2019
We know earlier finding a love interest through Facebook sounded really creepy but now you can proudly say 'Just Met On Facebook'.
It's Facebook official, Dating is here: https://t.co/BTUz0ymXmS 💕
(art by @butlikemaybe) pic.twitter.com/zlLkVh0Xyb

— Facebook (@facebook) September 5, 2019