Satisfy your poetic curiosities as Shashi Tharoor reads you through his latest literary piece, Pride Prejudice and Punditry
This Saturday, step into an intellectual pool with the world renowned author and the most well versed critic, Shashi Tharoor. Being at the forefront in keeping you engaged with one-of-kind experiences, Jio World Drive is hosting the most exciting book reading session for the Bibliophile's out there.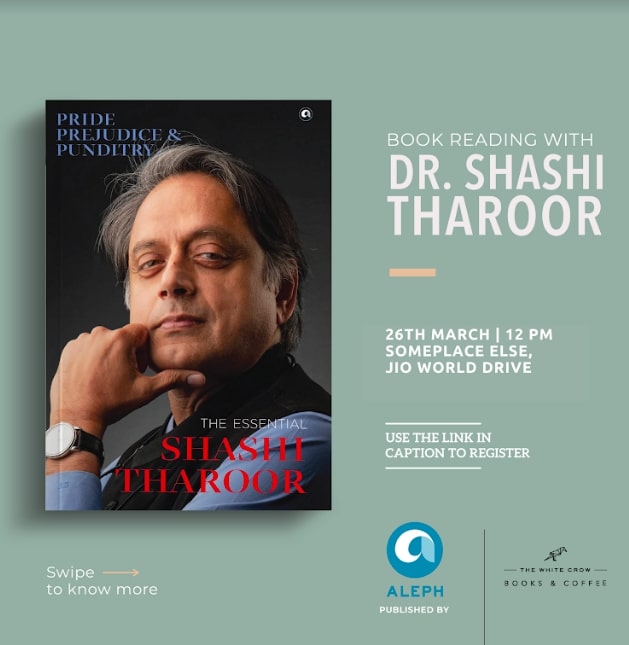 This Saturday, 26th March 2022, drop by at Someplace Else to satisfy all your poetic curiosities. Ready to drown you into a compilation of a series of his best work, the best selling author of over twenty books, Shashi Tharoor is here to read through his finest with Pride, Prejudice, and Punditry. Bringing together his very best from the wide range of genres scaling from fiction, non-fiction, poetry, journalism and literature pieces, exclusively created for this book, it is sure to take you on a literary journey unlike ever before.
Get an exclusive chance to get hold of print copies of this exceptional piece of literature, signed by the maestro, Shashi Tharoor himself. Accompany your poetic cravings with some indulgent food and drinks at Someplace Else, Mumbai.
Date: Saturday, 26th March, 2022
Time: 12 PM onwards
RSVP Link: https://docs.google.com/forms/d/e/1FAIpQLSeBKcbzYjrrqpAkrIY0S8WzguB_1quJgUzINeN1-2jNYGQNTw/viewform
Venue: Someplace Else, Jio World Drive Mall, Bandra Kurla Complex, Bandra East, Mumbai, Maharashtra- 400051
About Jio World Drive:
Jio World Drive is Mumbai's newest, dynamic urban hangout, spanning 17.5 acres at Maker Maxity and centrally positioned in Bandra Kurla Complex. The precinct houses 72 notable International and Indian brands, 27 culinary outlets serving cuisines from all over the world, Mumbai's first rooftop Jio Drive-In Theater, an open-air weekend community market, pet-friendly services, a specialized pop-up experience, and other bespoke services. It is a curated melting pot of never-before-seen brands, flagship stores, the city's only rooftop drive-in theater, art installations, one-of-a-kind eating experiences, and other unforgettable events. Everything designed to keep you in the now.
About Shashi Tharoor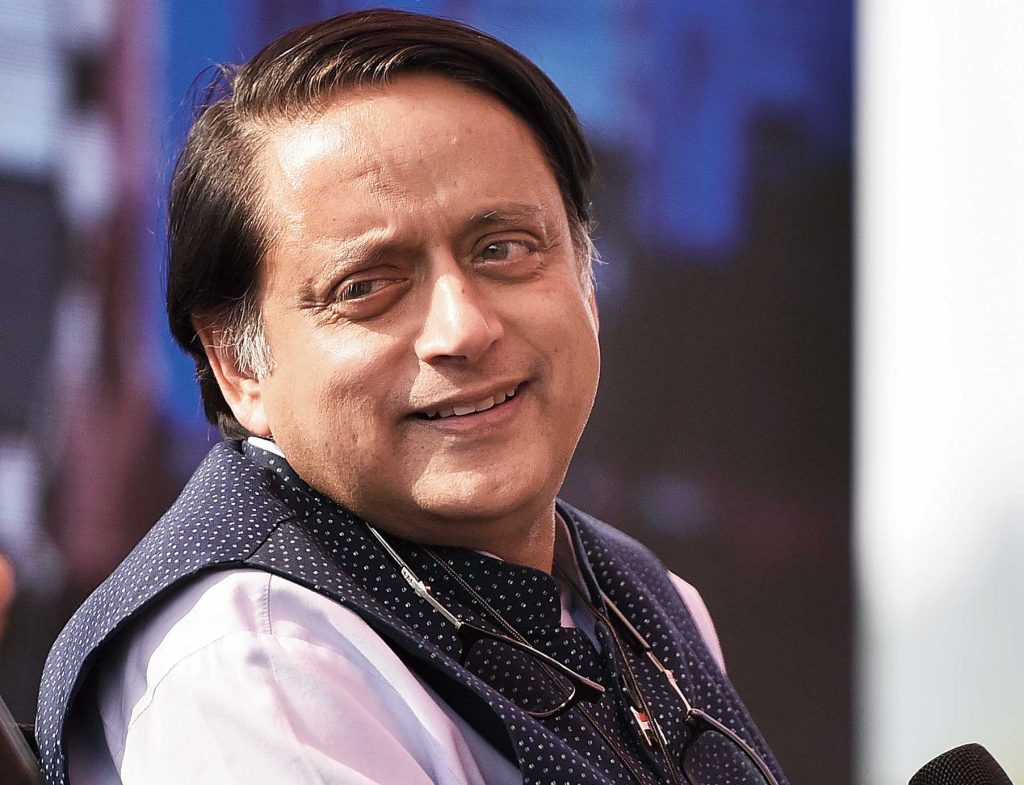 Shashi Tharoor is the bestselling author of over twenty books, both fiction and non-fiction, besides being a noted critic and columnist. His books include The Great Indian Novel, India: From Midnight to the Millennium and Beyond, An Era of Darkness: The British Empire in India, The New World Disorder and the Indian Imperative, The Paradoxical Prime Minister: Narendra Modi and His India, The Hindu Way: An Introduction to Hinduism, and, most recently, The Battle of Belonging: On Nationalism, Patriotism, and What It Means to Be Indian.
About Pride, Prejudice, and Punditry
Pride, Prejudice, and Punditry brings together the very best fiction, non-fiction, and poetry from his published books and journalism—as well as many pieces that have been written specially for this volume. There are ten sections in the book, each devoted to a particular topic. The book presents readers with the essential work of a literary genius.