The end of the year is just around the corner, but your calendar has probably never looked busier with multiple parties, events and weddings to attend. While you might have selected a beautiful ensemble and are all set with your makeup look, don't forget to invest in your tresses. After all, your beauty look is never complete without your hair on point.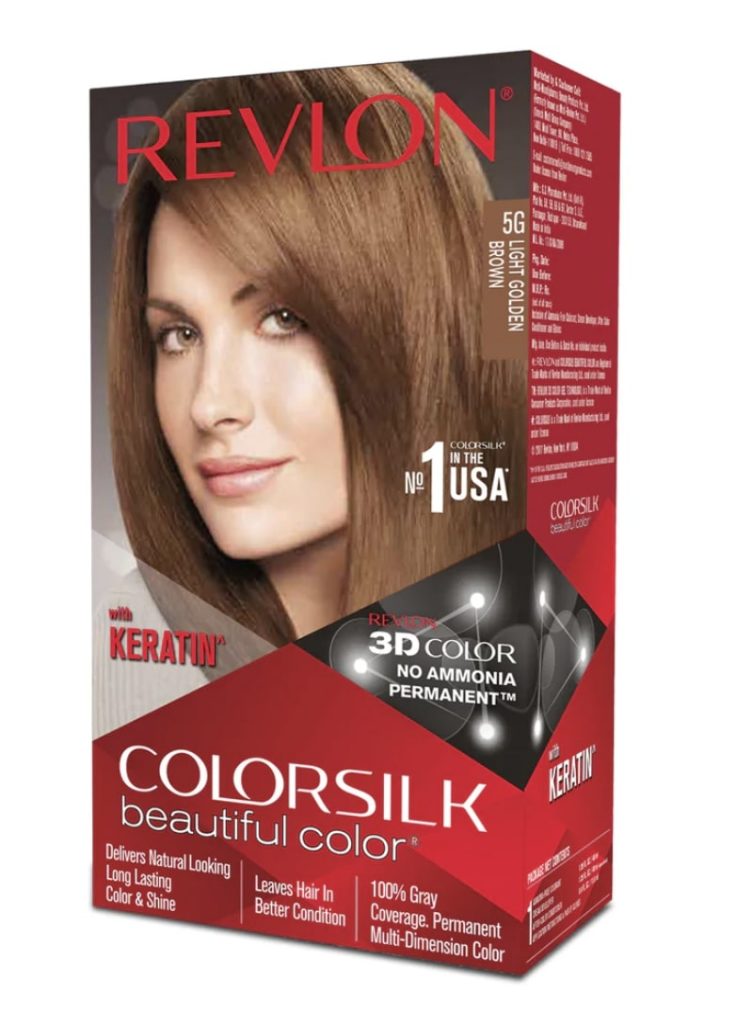 Even though we can all unanimously agree that salon-styled hair just changes the whole appearance with its sleek and shiny finish, it could be quite time-consuming and heavy on the pocket. Well fret not! We have a quick solution that will not only give you salon-like finish at home but will also be pocket-friendly.
No. 1 hair color in the US, Revlon Colorsilk presents a range of multi-dimensional colors that deliver natural looking, long lasting color & shine while leaving your hair in a better condition. Revlon Colorsilk is a no-ammonia permanent hair color that gives 100% gray coverage. It is formulated with Revlon 3D Color Gel Technology that delivers natural-looking, multi-tonal color, giving your hair definition and dimensionality from root to tip. One can select their shade from a range of 9 colors:
● Black
● Soft Black
● Brown Black
● Dark Brown
● Dark Mahogany Brown
● Deep Burgundy
● Medium Brown
● Medium Golden Brown
● Light Golden Brown
Whether you have a wedding to get glam for or you need to do a quick zhuzh-up before a year-end soiree, Revlon Colorsilk makes hair coloring at home easy with that salon-like shine in 5 easy and quick steps.
● Color your hair by putting on gloves provided in the pack.
● Mix and shake Cream Color Developer and Ammonia-free Colorant until completely blended.
● Apply this mixture onto hair, covering the entire hair length
● Leave the hair color on for 25 minutes and rinse
● Apply after-color conditioner for 2-3 minutes and rinse
So add that extra oomph to your look by adding a little colour Revlon Colorsilk this season!
About Revlon India:
Revlon, Inc. is a leading global beauty company with a portfolio of iconic brands that transform the lives of women and men around the world. Modi-Mundipharma Beauty Products Pvt Ltd. (formerly known as Modi-Revlon), part of Umesh Modi Group, introduced Revlon in India in 1995, making Revlon the first international cosmetics brand launched in India. Today, Revlon's diversified portfolio of brands is sold across India in approximately 40,000+ outlets and 100+ Exclusive Brand outlets.
The concept of In-store Beauty Advisors which was first pioneered in India by Modi-Mundipharma Beauty Products Pvt Ltd. Company is headquartered in New Delhi and has four regional offices. The company manufactures and markets color cosmetics, hair color and care, skincare, beauty care and fragrances. The brand has an edge over Indian brands in terms of technology as it draws expertise from Revlon's state-of-the-art Research Centre in Edison, New Jersey (USA), and complies with its stringent product quality standards. Being a customer focused company, Revlon India continually strives to improve its portfolio through its own research & innovation facilities.