By Chinu Kala
Founder – Rubans Accessories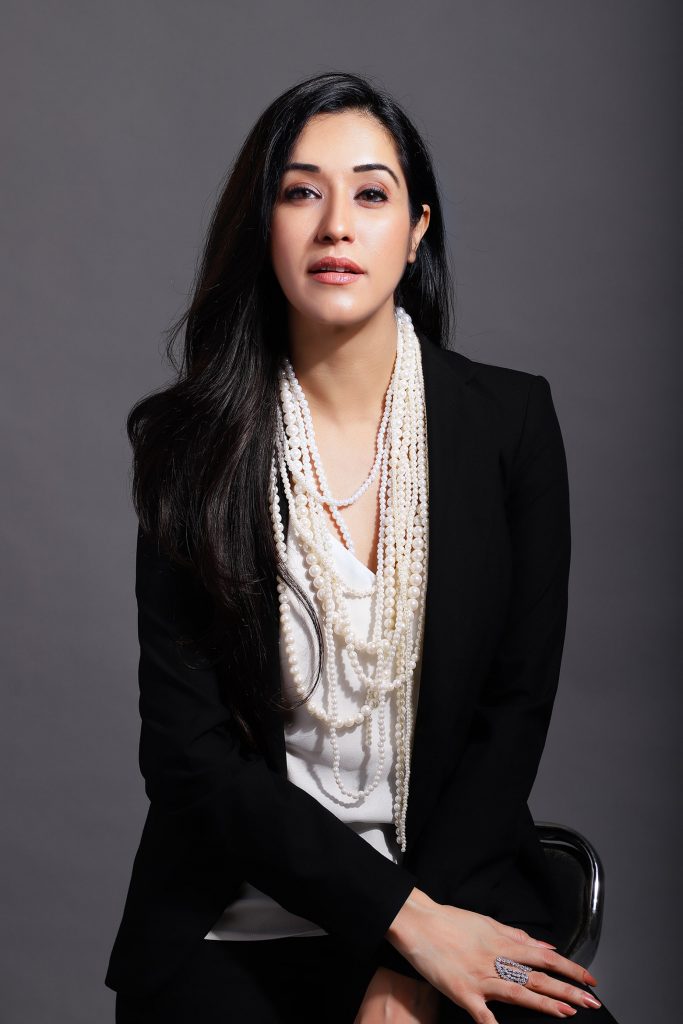 The pandemic has largely influenced our day-to-day life. While many outfits still remain locked inside the closet in this extended work-from-home culture, jewelleries ​give the simplest opportunity to flaunt your style quotient ​during those mundane office meetings happening online or even ​in ​the weddings​ that are taking place behind the closed doors. As vacations still remain a distant dream for many and social dinners not in the offing, missing a​n opportunity to flaunt your style in back-to-back zoom meetings can't be afforded.​ ​
​Jewellery brings joy and with​ so many​ emerging trends, going an extra mile to build your own jewellery collection with those extra-savings can provide a sense of security too. Waist-up dressing and jewelleries like earrings and necklaces are in the spotlight that are defining the trends in the era of online ​work culture.​ Nowadays, jewellery designers are offering many variations on different themes to get that perfect summer look with an extra appeal ​that ​can ​uplift any outfit.  From your short run to the nearest grocery store to your routine online appearances on meetings or​ even on​ social media, these perfect jewellery trends can ​definitely ​elevate your work-from-home style this ​season.
​​Minimalist earrings are the new normal:​ ​
The work-related meetings coupled with routine household chores are a perfect opportunity to flaunt minimalist earrings. The colourful and funky options don't go perfectly with an office mood that is mostly formal, exhausting or boring and can be replaced with something that is elegant and minimalist. Hoop earrings still remain classic and they have constantly been a part of the trend for a very long time and continue to be the first choice of many. Different earring sizes radiate different meanings for example, the smaller ones radiate a polished allure while ​the ​huge ones go best with simplest outfits with an edge. Even wearing two pairs of different sizes at once can also help you to get that attention and upscale the trendy factor. Most importantly, ditch those heart-shaped earrings while attending work and adore something that is minimalistic and a part of the new normal.
​Classic studs are never off-season​:
​A nice pair of studs is a perfect addition to make your mundane workwear and your everyday look seem more classic and elegant. The work-from-home meetings have to be noiseless and those tiny hoops or studs with simple designs are always a well-thought choice than heavy, intricate and dangling noisy jewelleries.  Studs that are elegant yet not over-the-top are always the right workwear that complete the perfect work-from-home look.
Picking the perfect pendant: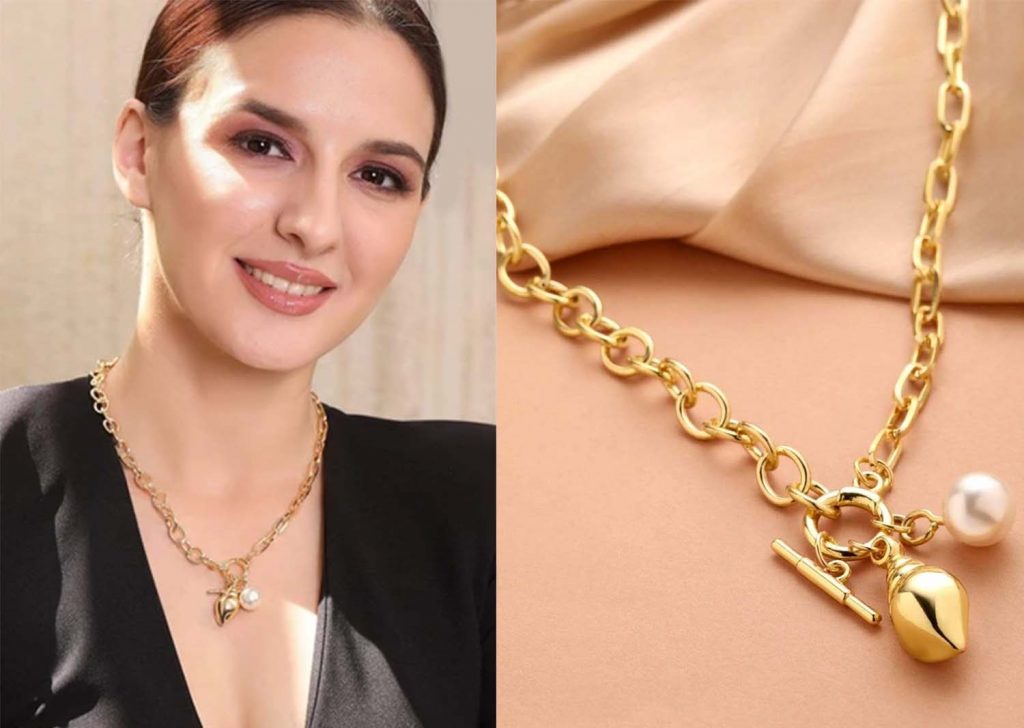 Pendants have so far remained a choice of special extravagant occasions but picking up a right one can uplift your fashion sense this season. The decision of taking that pendant out of the jewellery box has to perfectly match the hues and moods of the occasion.  It should be not  too gaudy or  not too loud. Donning a bohemian look when going for work meetings or job interviews is not what you would want. Make sure the ones that you choose go well with the attire you wear. If you have a necklace with different strands, try to mix and match to create your own style​.​​ A layered necklace always works. Pairing it with the perfect dress helps elevate even the simplest of outfits and can raise the bar to make you feel more luxe.
Get those subtle movements noticed:
Body language and gestures essay an important role in communication even if it is done online. Hand movements while conversing make a lot of difference and a hand jewellery like a ring or a bracelet can certainly leave an impression to grasp the attention of the viewers. It also reflects elegance, class and confidence in your personality.
A signature style is what you need:
A signature style is essential to stand out. There are many who don't follow the regular trends and like to blend their own styles to create that different look. Following your own unique style can leave a lasting impression on viewers even during work-from-home routine. Mixing a western jewellery with an Indian attire or going completely the other way round can become your signature style. Adding subtlety, details, simplicity and elegance ​to your style ​with jewelleries can prevent you from going loud or flashy in your office. A graceful necklace, a minimalist​ic​ earring, a pair of hoops, a diamond ring or a single bracelet can be your idea to add that extra charm in your outfit of the day. Even repeating the pieces or wearing them alternatively don't matter as they give the noticeable elements of your unique personality.