100% of the people surveyed in the MicromaxAirfunk #VoiceUltaGamePalta challenge would like to switch their voice to the other gender and get that extra advantage!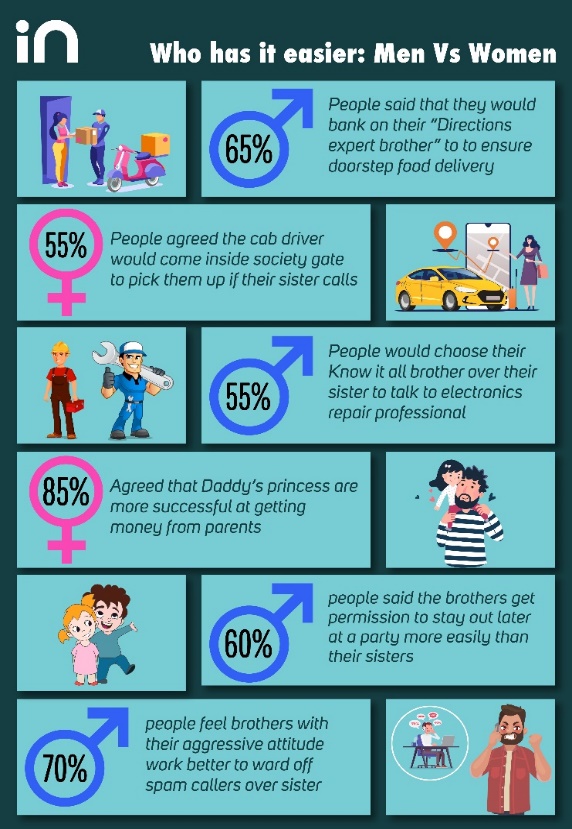 A fun quiz on everyday scenarios was conducted by Micromax, India's very own smartphone and consumer electronics brand, to see who has it easier: Men or Women.
Micromaxkickstarted the exciting #VoiceUltaGamePalta Survey showcasing mundane yet tricky situations we face every day and asking individuals to respond with their choice of voice- male or female, that they feel could get the work done better or faster.
Over 2400 respondents across India participated in the survey. From 55% people agreeing that it was easier for men to deal with electricians to a whopping 85% saying that women definitely take the cake away for being the parents' favorite among the two, the survey dipped into super relatable scenes to explore how different situations played out for men and women. Exploring the more humorous side of things – the brand talked about changing the game with their all-new AirFunk1 earbuds that allow users to switch their male <–>female voice during calls that could come in handy to get out of those tricky situations!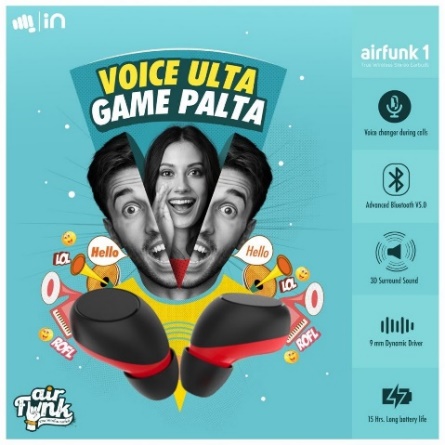 Speaking about the campaign Rachna Lather- Marketing Head, Micromax India said, "We are excited to launch MicromaxAirfunk 1 Earbuds, which comes with a unique voice change function allowing users to switch between a female and male voice mode during calls. The campaign focuses on the fun and practical aspect of this feature with a survey launched around Rakshabandhan to bring out the feature through playful sibling banter. The survey included cheeky and clever encounters in our daily lives and gave us some really interesting insights on how we perceive others' attitudes and reactions based on whether the request comes from a male or female voice. As a consumer-centric brand, we are committed to focusing on the needs and desires of our target audience and strongly believe that our new product range with this unique feature will add a fun twist to mundane and boring tasks."
Micromax recently forayed into the TWS earbuds segment and launched Airfunk 1 and AirFunk 1 Pro. AirFunk 1 offers a ton of fun with the unique "Voice ulta, game palta", a unique male/female voice change feature during calls. Also equipped with 3D Surround Sound stereo mode and auto connectivity with Bluetooth 5.0v, the AirFunk 1 is a great combination of fun and function and gives 15 hours of playtime with the charging case. AirFunk 1 is available in 5 lively colors- Black, White, Blue, and Purple & Yellow at INR 1299/- on micromaxinfo.com and Flipkart.
About Micromax Informatics Limited:
Micromax Informatics is India's home-grown consumer electronics brand. Over the past decade, Micromax has pioneered the democratization of technology in India – by offering affordable innovations through their product offerings and removing barriers for large-scale adoption of advanced technologies. Micromax is a brand that is close to the heart of the youth and celebrates the vibrancies of life and empowerment.