Sophisticated, splendid yet contemporary – this International Men's Day 'Gift Your Man' with this newly launched Fabmen collection that features rugged hues with a hint of modern touch. The earthy tones of the range are enough to pull a row of looks – from an impromptu brunch-on to a mid-week rendezvous – let's take a look. Shall we?

Woolen Tweed Nehru Jackets –
If you are looking for a classic pick  this earthy hued wool blended tweed Nehru jacket is all you need for your prefect contemporary vibe. Injected with much sophistication and elegance they are designed in a streamlined profile.
Timeless Khaki Pants –
The epitome of ease, elegance and masculine grace, these Khaki pants from the latest collection of Fabmen is a fantastic addition to any modern man's wardrobe. Pair them with a shirt and brogues for a casual day at office or a casual dinner!

Menjestic Men's Slim Fit Blazer –
Keeping up with classics, the modern slim fit blazer is an ultimate blend of formal yet casual.The pair crafts perfectly for men who make their style with a dose of elegance and sophistication!

Vintage Bomber Jackets –
This timeless and minimalistic bomber makes for an absolute essential for winter wardrobe. Team it with simple white T-shirt, slim-fit jeans for your perfect weekend vibe!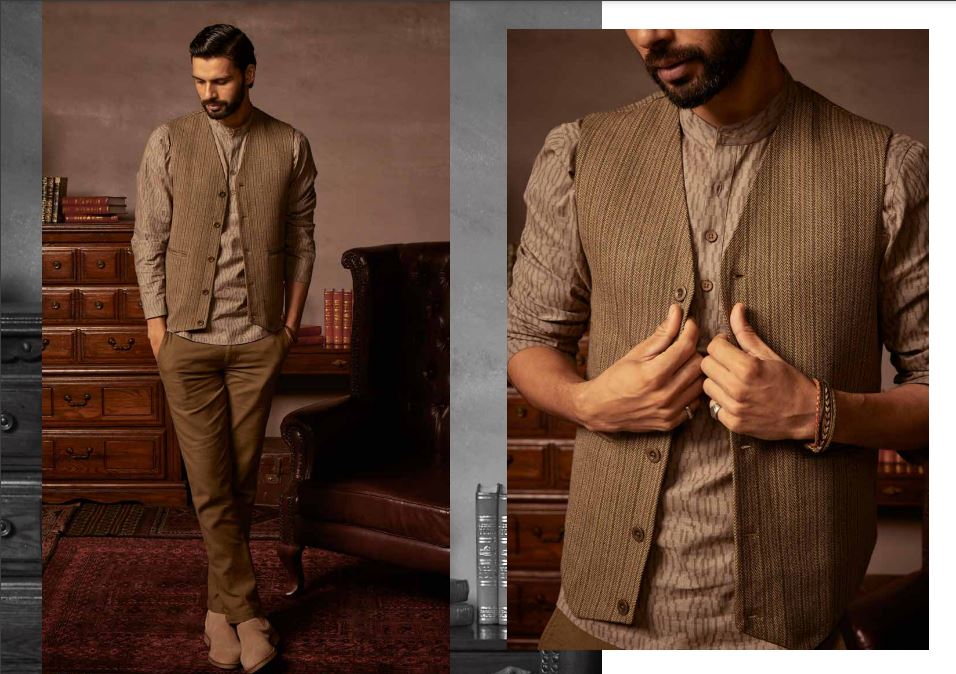 More good news? The collection also offers a range of barware and other key essentials that checks the box for all the upcoming get-togethers this fall!