When hunger strikes suddenly, maggi is the ultimate saviour. Be it midnight or after a long day at work, a bowl of hot maggi noodles is always enjoyed by both adults and kids. A comfort food for every age group and a staple diet of every bachelor, maggi is an easy to cook fulfilling meal with pretty long shelf life along with its easy availability. A delicacy which comes with its own tastemaker and gets cooked in two minutes is the simplest tasty food enjoyed across the world. Along with the simplest recipe of putting all the ingredients of a maggi packet in boiling water, we also have various other recipes of your favourite maggi noodles lined up.
Have a look:
1. Tadka Masala Maggi
This lip smacking version of masala maggi has all the goodness of street food and Indian tadka. Full of indian spices relish this instant treat in a new avatar. Add vegetables to it and give a 'street wala maggie' a homely flavour.
2. Chilli Cheese Maggi
A fiery instant noodles with creamy cheese and spicy flavour is an immediate escape to all the foodies who appreciate the generous use of the chilli in their food. Enjoy your hot bowl with the calmness of cheese.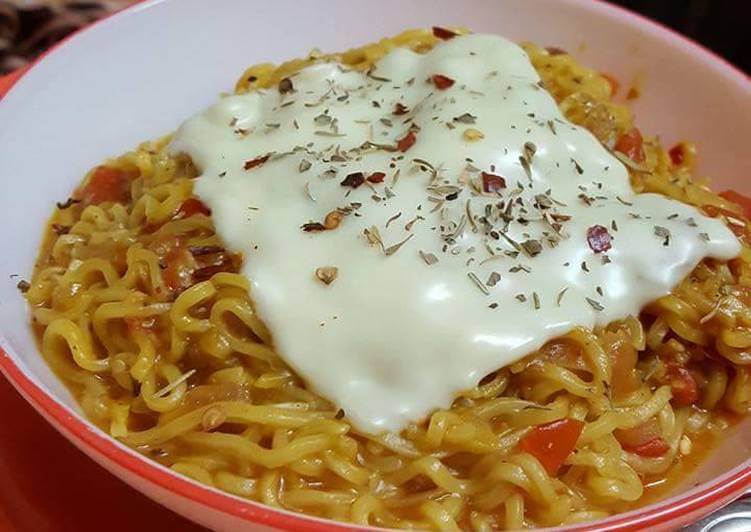 3. Spinach and corn maggi
Let's take 'taste bhi health bhi' to another level. Add sweet corn and boiled spinach to your bowl full of maggi and enjoy it with your mom who judges you for your maggi love. A perfect balance of healthy food with your favourite noodle is a win-win food of your daily diet.
4. Egg maggi
A great way to start the day for all the eggetarian out there. Make your noodles nutritious with the goodness of egg. A popular choice of all the lazy people that needs no extra effort.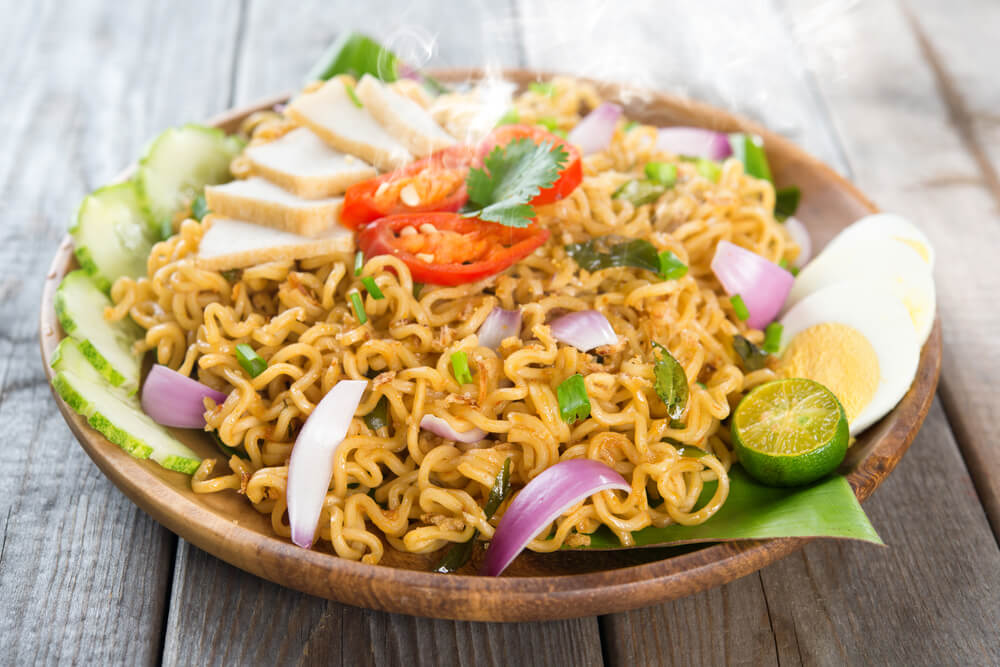 5. Chicken maggi
Loaded with all the spices and chucky chicken pieces, this version of maggi is a sure winner for a hungry non vegetarian.
6. Maggi fritters
Bring new excitement to your all time favourite maggi by preparing it in the form of herby, cheesy fritters. A deep fried and crispy snack is a great reward for some great achievements.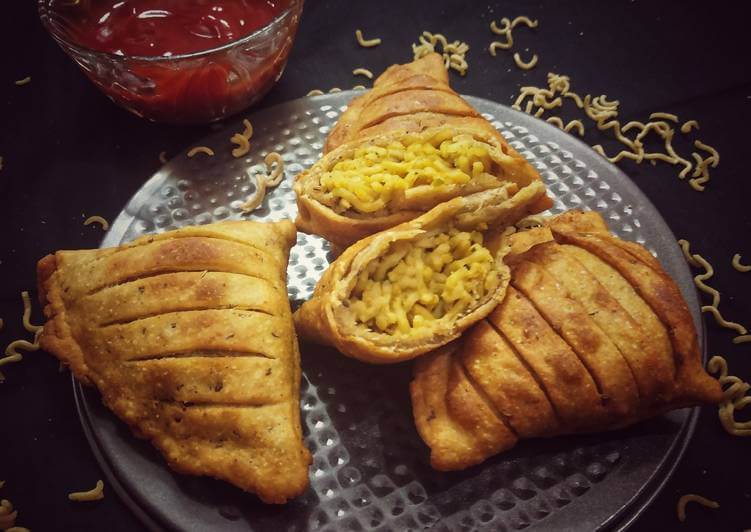 7. Maggie roll
Cheesy maggi rolls are a perfect alternative to your daily dose of samosa. A crisp cover with the juicy inside is definitely going to rekindle your taste buds.
8. Maggie bhel
An offbeat, mind blowing treat from maggie is sure a new thing to try. Dry roasted maggi with puffed rice, peanuts, sev and delicious veggies is a full blown tongue licker.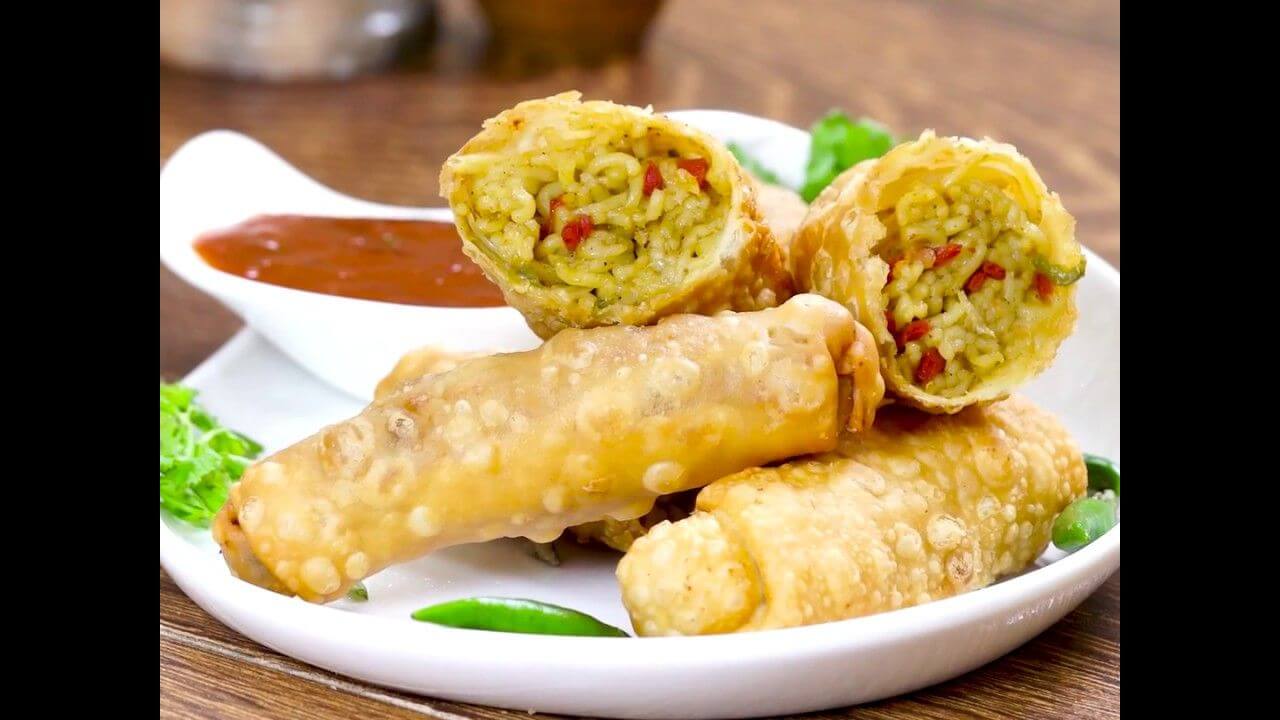 9. Maggi pancake
Maggie noodles in unique pancake form. Besan, rava, veggies and sprouts along with crushed maggie will give rise to the world's tastiest pancakes with the most admirable appearance.
10. Maggi soup
Add maggi to your favourite soup and let it simmer and absorb all the flavours of the soup. Enjoy your own hot Korean street food on a cold rainy day.
So go try out the various versions of Humari Pyaari Maggi with your friends and family.