"Dr Som honoured for Outstanding Professional Achievement and Contribution in Nation Building"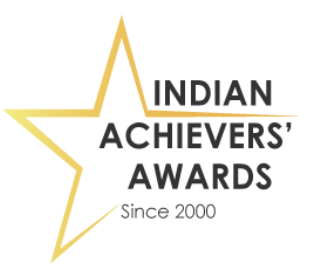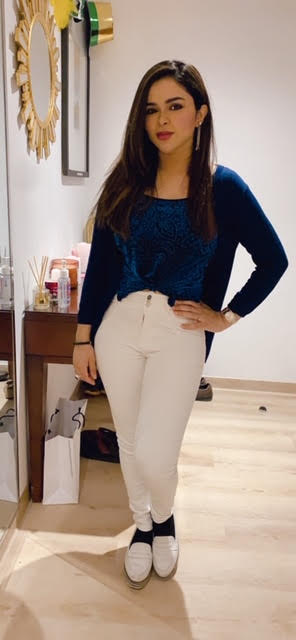 Dr Somdutta Singh has been bestowed with the coveted Indian Achievers' Award from Indian Achievers' Forum for exhibiting exceptional innovation, methodological rigor and a passion for excellence in her field. The Forum brings together individuals, entrepreneurs, businessmen and women, educationists and the like on a common platform to honour them for their exceptional work in different categories.
Smt. Kiran Bedi, Olympian Sushil Kumar, Bharat Mehta, Sr. Vice President, Reliance Industries Ltd., Miss World Diana Hayden, Prof. S. Parasuraman, Director, Tata Institute of Social Sciences and several other noted luminaries have earlier been bestowed with this esteemed award.
The award recognizes exemplary visionaries who have not only put India on a global map but have taken business beyond India with their outstanding leadership skills. Their ideas have impacted industries across genres, touched and inspired millions of lives and influenced the socio-economic development of the nation.
Dr Somdutta Singh adds, "I accept this award with utmost humility and it has come to me at a time when my motherland, India is combating an invisible lethal enemy and still trying to rise from the ashes like a phoenix. I dedicate this award to all the achievers, our police personnel, Doctors, health professionals, cleaners etc who are relentlessly working towards achieving one goal, coming out of this together and stronger. I'm thankful and extremely proud I come from such a noble, powerful land of dedicated warriors in each form and arena."
About Dr Somdutta Singh
Dr Somdutta Singh is a serial entrepreneur and an angel investor currently operating her third venture, Assiduus Global, an E-commerce company that enables and scales Fortune 500 companies as well as SMEs across global E-commerce marketplaces. In 2020, Dr Som was featured in Fortune India's most powerful business women edition and she became a member of the coveted invitation-only Forbes Business Council. She is also the owner of 3 proprietary brands across diverse verticals – Biotevia, a Make in India premium wellness health supplements brand, Irotica, a premium maternity lingerie line and Boss Lady Beauty, a unique, modern skin food & skincare brand for multitasking women. Dr Som is a member of the highly distinguished Entrepreneurs' Organization and Young Presidents' Organization. While EO is a global, peer-to-peer network of more than 14,000+ influential business owners that enables leading entrepreneurs to learn and grow, leading to greater success in business and beyond, YPO is a global leadership community of extraordinary chief executives across 130 countries with 30000+ members.
Dr Som has authored the best-selling book – Decoding Digital: Unlocking Digital Barriers that entails a detailed analysis of digital sciences, its impact on marketing and serves as a manual for students and businesses. She is a Global Mentor at Google Launchpad, a pre-incubation program for startups and a Mentor of Change at Atal Innovation Mission (AIM), a flagship initiative to promote innovation & entrepreneurship in India.
About Indian Achievers' Forum
Indian Achievers' Forum draws attention towards how successful achievers have been and are constantly helping the social & economic infrastructural development in and around India. With India's economy on a rapid growth and development trajectory, there is need for a common platform where all sections of the community can discuss major issues of India's economic expansion and progress. Indian Achievers' Forum is the partnership of business, political, professional and other representatives of the Indian community to come together under one roof and discuss the key issues on the Indian economic agenda. Indian Achievers' Forum is the platform which engages in developing and sharing ideas, opinions and knowledge on such key issues.